Articles
April 24, 2017 12:16:35 EST
The trenches of World War I were a vicious place, but it was the No Man's Land between opposing trenches that became killing fields. Attackers from either side had to cross hundreds of meters of machinegun-swept territory under artillery assault to initiate an offensive against the other.
---
Several British officers were developing ways to protect infantry on the assault, and British Lt. Col. Ernest Swinton came up with the idea to weaponize a recent American invention, the Holt Caterpillar Tractor.
(Video: YouTube/
History
)
Invented by Benjamin Holt in 1904, the machine used tracked wheels to cross soft sand, mud, and other obstacles on the farm. Swinton figured that the tractor could be put to better use attacking German machine gun and artillery positions with armor plating and its own mounted artillery.
The British brass were largely unimpressed with the idea, but the suggestion eventually made its way to First Lord of the Admiralty Winston Churchill. Churchill sent the project to the Royal Navy and "Landships" were born.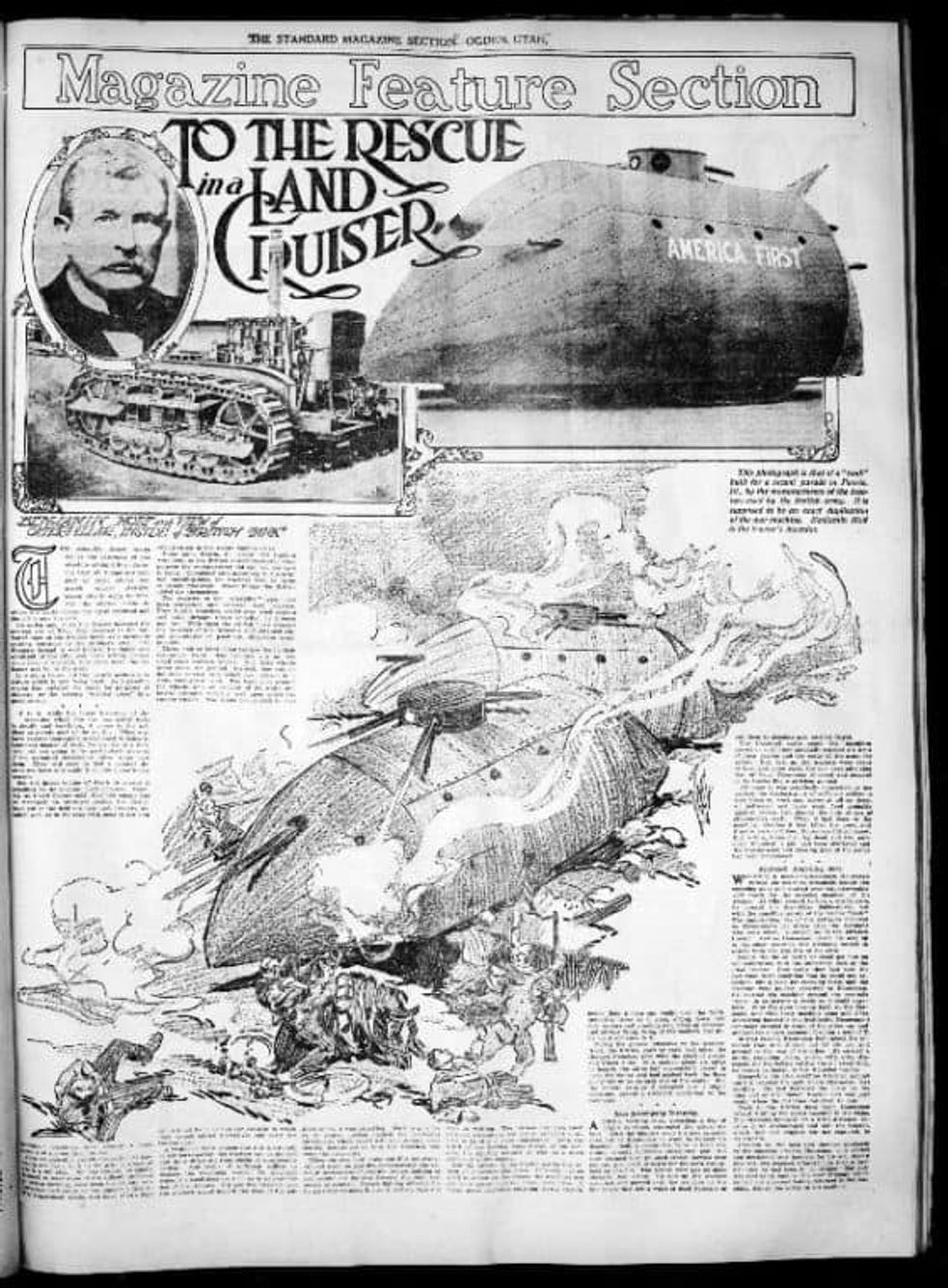 Army Lt. Col. George S. Patton with a Renault tank. He became America's first-ever tank officer the previous year as a captain. (Photo: U.S. Army)
It came too late to save the World War I career of Churchill, who resigned after championing catastrophic offensives at Dardanelles and Gallipoli.
But the tank was destined for a bright future. America assigned two of its best young officers, Capt. Dwight D. Eisenhower and Capt. George S. Patton, Jr., to creating tank schools and Patton even led the first American tanks into combat.