Articles
July 23, 2020 06:10:00 EST
In 2009, during some of the heaviest fighting of Operation Enduring Freedom, the Marine Corps was involved in a number of operations in western Iraq. However, things got tougher as Taliban lookouts were typically posted to provide a warning of the Leathernecks' approach.
---
The Taliban also figured out to time the helicopters when they left, allowing them to get a rough idea of when the Marines would arrive.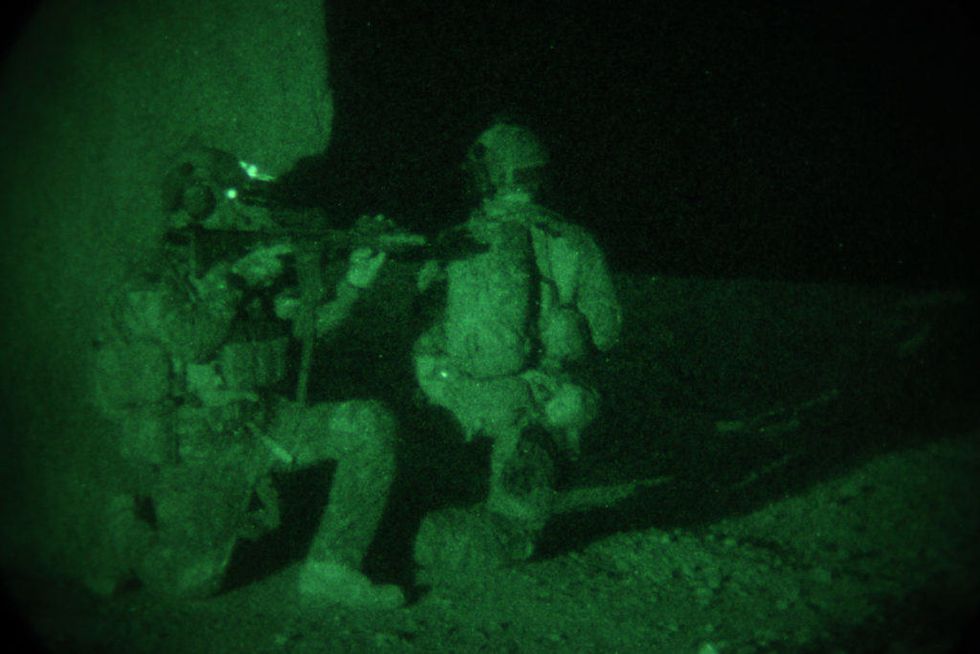 Afghan and coalition force members provide security during an operation in search of a Taliban leader in Kandahar city, Kandahar province, Afghanistan, April 21, 2013. (U.S. Army photo by Spc. Matthew Hulett)
So, when a Taliban warlord was using poppy proceeds to buy more weapons, the Marines wanted to take him down, but they were worried that it could turn into a major firefight, since this warlord had taken over a village about 100 miles from Camp Bastion, a major Marine base.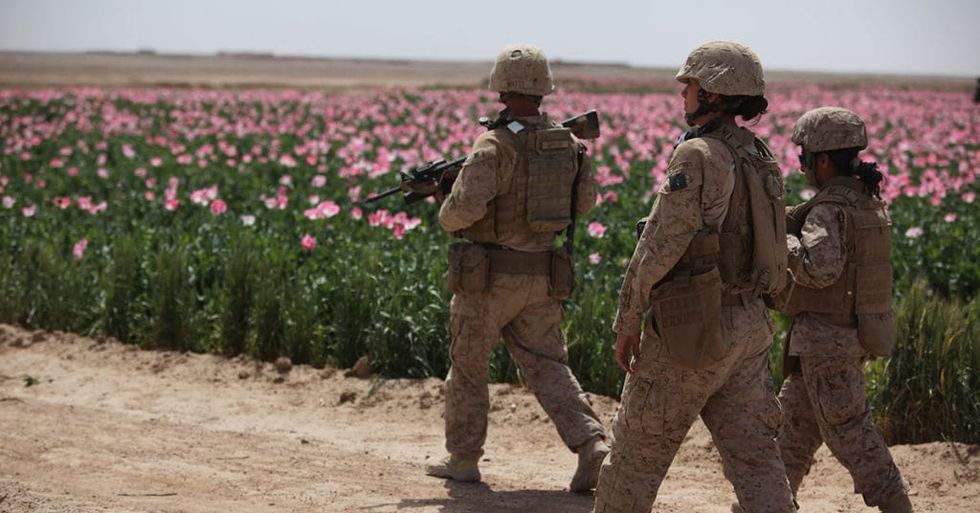 (DOD photo)
Even at top speed, it would take a helicopter like the CH-53E Super Stallion about a half hour to get to that warlord's base – and to do that, it would have to fly in a straight line. That sort of approach doesn't help you catch the Taliban warlord by surprise.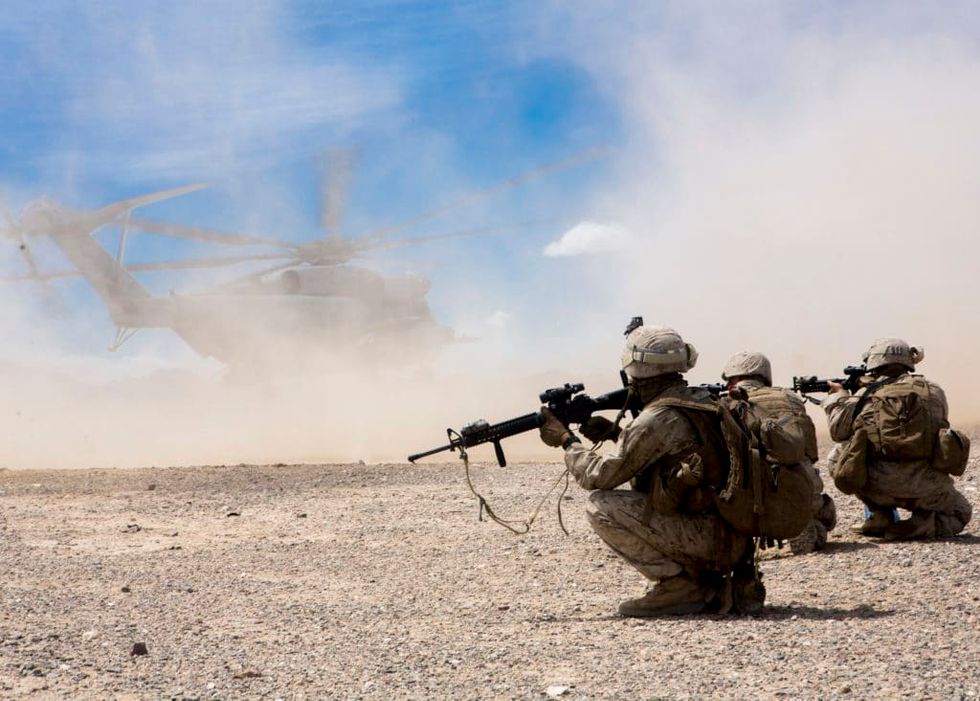 U.S. Marine Corps photo by Lance Cpl. Clare J. Shaffer
But by 2009, MV-22 Ospreys were also available in theater. The tiltrotors weren't just faster (a top speed of 316 miles per hour), they also had much longer range (just over 1,000 miles). In essence, it was hoped that the Ospreys could not only evade the Taliban lookouts, but they'd also get to the location before the enemy could react.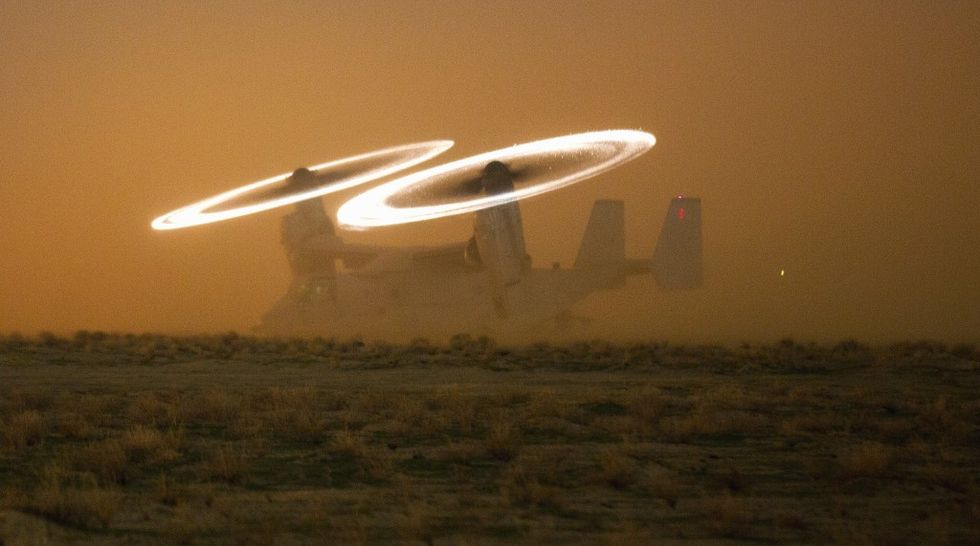 Photo by Lance Cpl. Clarence Leake/USMC
On the day of the raid, Marines boarded four MV-22s. The tiltrotors took off, evaded the Taliban, and the Marines were delivered into the center of the village – catching the Taliban by surprise.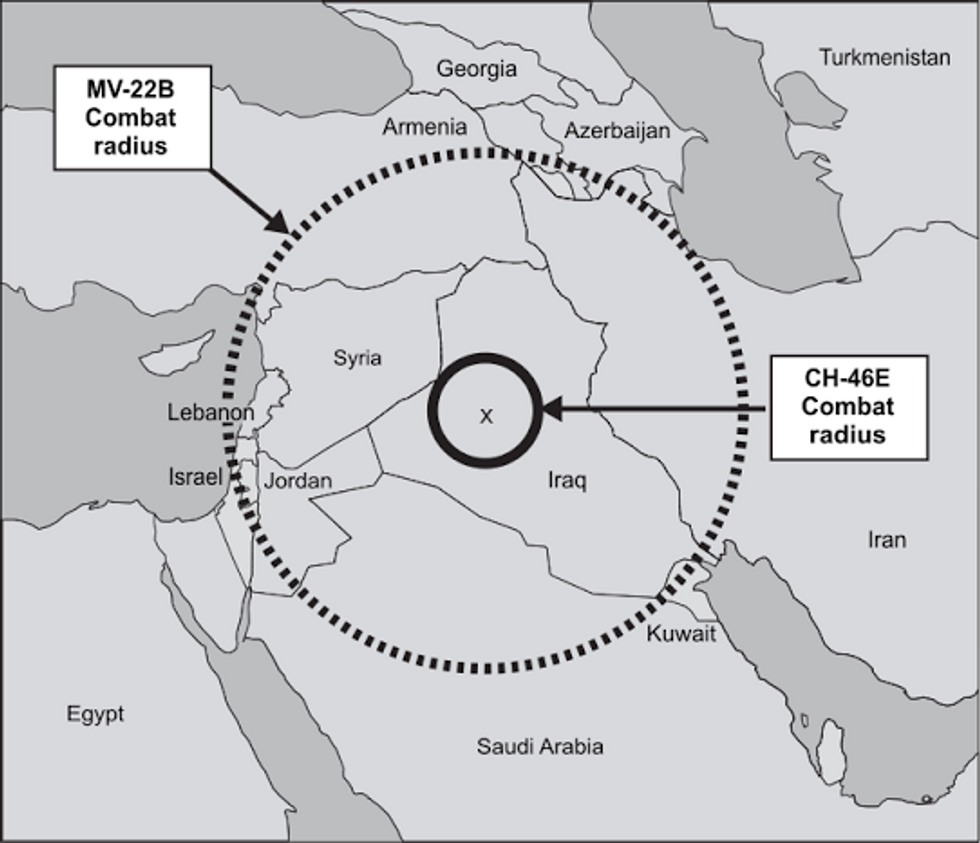 In roughly five minutes, the warlord was in cuffs and on one of the Ospreys. The Marines then made their getaway, having pulled off a major operational success.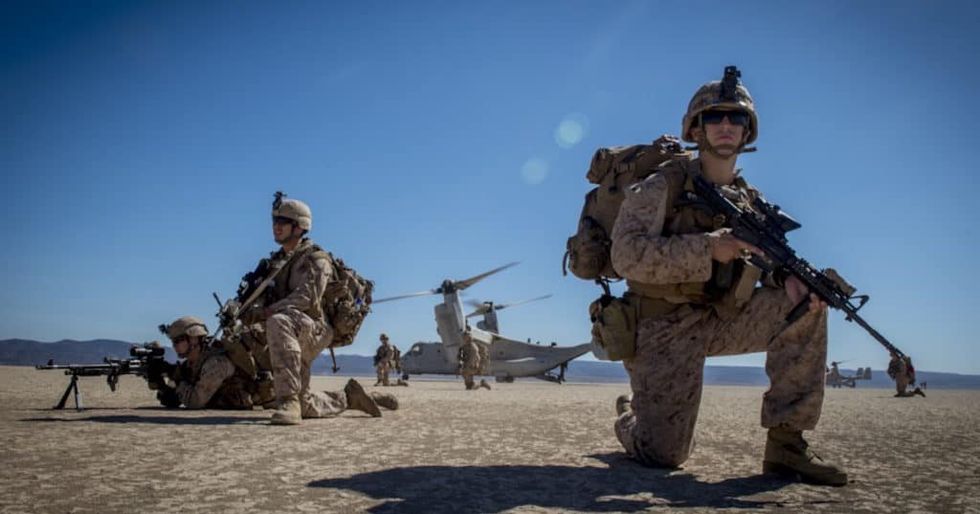 Soldiers from the 101st Infantry Battalion and Marines from the 11th Marine Expeditionary Unit conducted a sustainment training utilizing MV-22 Ospreys and F-16 Fighting Falcons. (U.S. Air Force photo by Staff Sgt. Kenneth W. Norman)
Check out the Smithsonian Channel video below to see a recreation of that raid.
Smithsonian Channel, YouTube