Articles
August 31, 2017 04:48:37 EST
The newly minted Secretary of the Navy published a call to action this week, distributing a vision statement to the force that urged performance improvements, implementation of new ideas, and faster execution of goals throughout the organization.
---
Richard V. Spencer was sworn in as the 76th Secretary of the Navy Aug. 3, days after his confirmation to the post. Spencer, a former Marine aviator and past member of the Pentagon's Defense Business Board with a long career in financial management spoke during his July confirmation hearing about his plans to shake up the organization, referring multiple times to Spencer Johnson's business book "Who Moved My Cheese?" to indicate that incentives and thought processes inside the service needed to change.
"There's a lot of cheese-moving that has to be done," he said.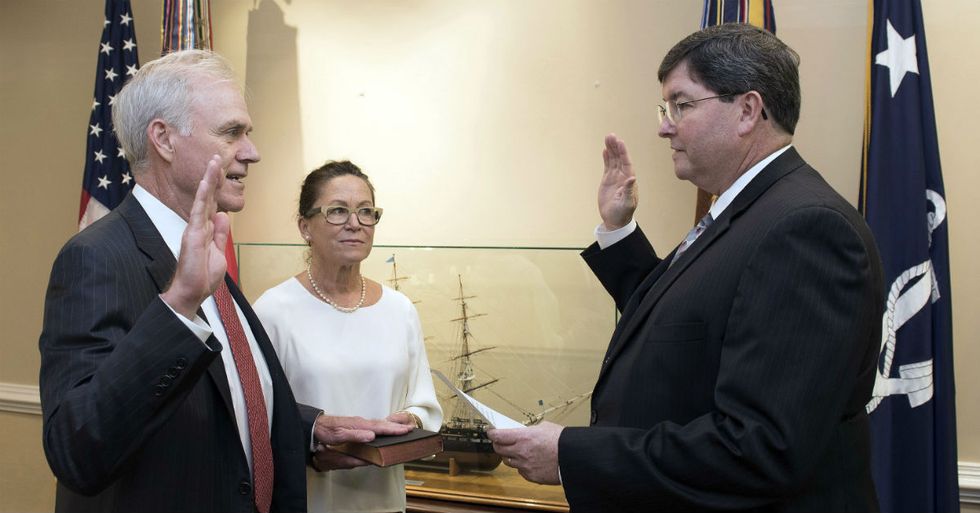 Richard V. Spencer is sworn in as the 76th Secretary of the Navy by William O'Donnell, Department of the Navy administrative assistant. Navy photo by Mass Communication Specialist 2nd Class Jonathan B. Trejo.
In Spencer's vision statement published Aug. 29, he stated that people, capabilities, and processes were the service's priorities, and speed and results had to be at the forefront in achieving naval goals.
"We are an integrated Naval force that will provide maritime dominance for the nation," he wrote.
"To accomplish this in the face of current and emerging challenges, we must renew our sense of urgency and speed of execution throughout the entire organization. Our core values and accountability at the individual and organizational levels will shape our culture and guide our actions."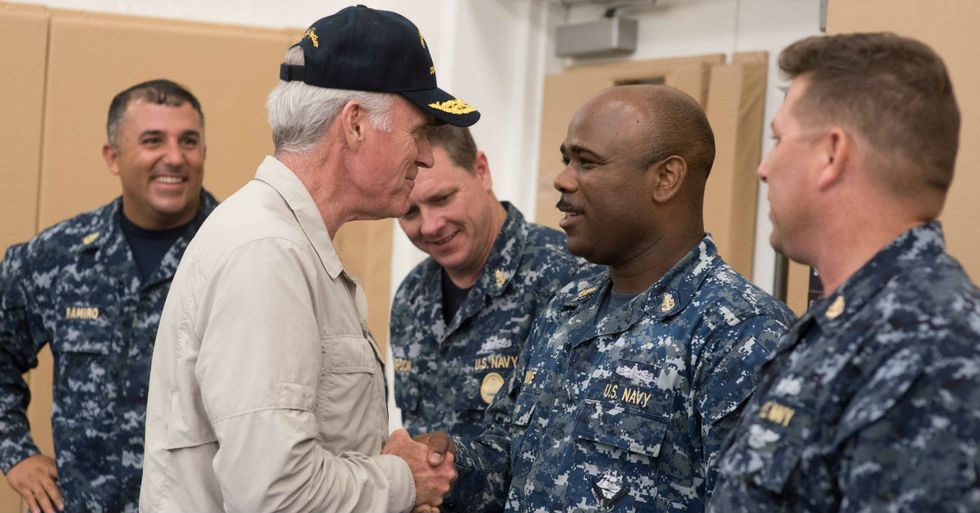 Secretary of the Navy Richard V. Spencer greets senior chief petty officers selected for master chief after an all-hands call with Sailors at Naval Station Mayport. Navy photo by Mass Communication Specialist 1st Class Armando Gonzales.
A spokesman for Spencer's office, Lt. Joshua Kelsey, told Military.com Spencer's actions since taking office also spoke to his priorities.
In a recent trip to Florida to speak to sailors aboard the destroyer The Sullivans, Kelsey said he cut his tour of the ship short because he knew sailors were already in formation and he didn't want them to wait for him. Spencer also abbreviated his remarks so he could get to the troops' questions, Kelsey said.
"He's going around the fleet and getting input from the sailors and Marines; he's wanting to know what's on their mind and what problems they see," he said. "He's made it a priority to get out and see everyone. Not just to see, but to actually hear from them."
Recent stops for Spencer have included a visit to Naval Personnel Command in Millington, Tennessee; to Philadelphia to speak at a National Association of Destroyers Veterans event; to Naval Air Stations Mayport and Jacksonville in Florida; to Mobile, Alabama for the christening of the littoral combat ship Charleston; and to San Diego, where he toured Space and Naval War Systems Command and Balboa Naval Medical Center.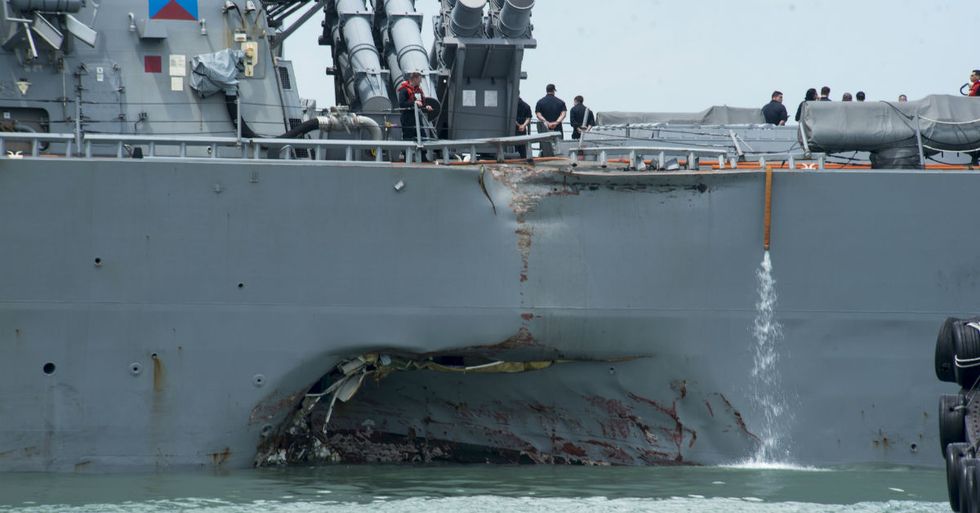 Damage to the portside is visible as the Guided-missile destroyer USS John S. McCain. Photo by US 7th Fleet Public Affairs.
In the short time Spencer has held his office, the Navy has been rocked by one of the worst calamities in recent eras: the Aug. 21 collision of the destroyer John S. McCain with a Liberian-flagged tanker, an event that resulted in the deaths of 10 sailors. It came just months after a June collision involving the destroyer Fitzgerald that left seven dead, and the events raised grave questions for the Navy about the state of its surface warfare and pre-deployment training and readiness.
Spencer's vision statement does not name any specific recent events affecting the Navy, but includes a broader call to excellence in recruiting and retaining top talent, meeting the highest ethical standards, and improving training, modernization, and maintenance to improve readiness and lethality.
"I call upon you to make every effort count and to align your goals with our priorities," he wrote. "I look forward to making progress alongside you in these areas."