Articles
March 08, 2017 12:56:06 EST
The United States Navy's newest destroyer, USS Zumwalt (DDG 1000), is the most advanced ship in the ocean today. So what actually goes into making this ship the hottest of maritime hotrods?
---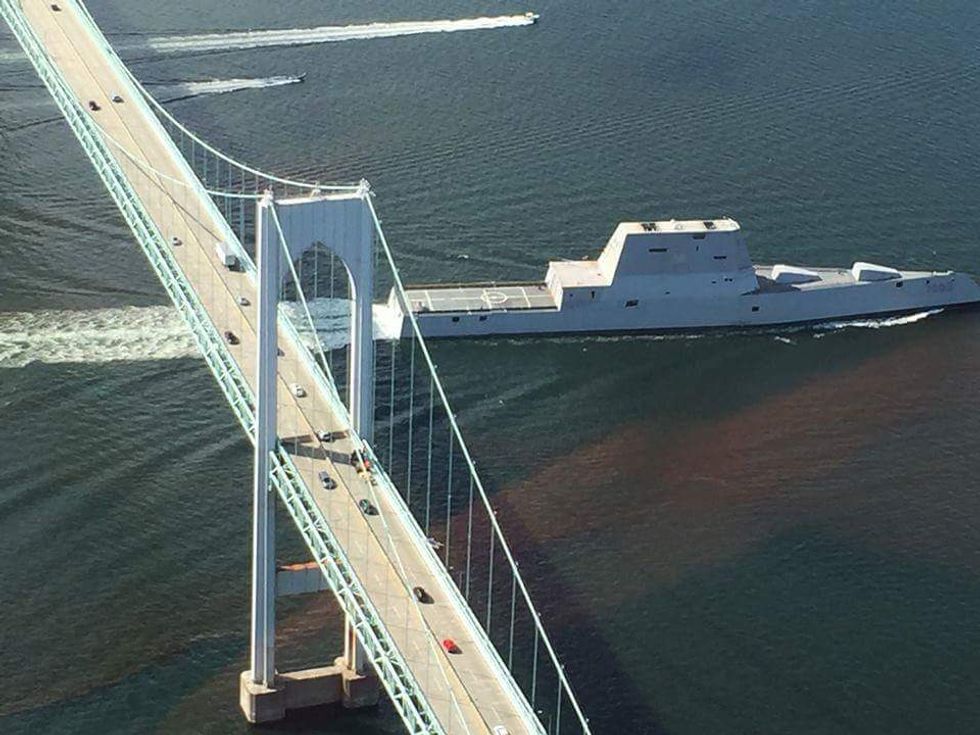 USS Zumwalt (DDG 1000) sails under the Pell Bridge. (US Navy photo)
According to All Hands magazine, the 15,656-ton vessel is equipped with many new advances. The most visible is the 155mm Advanced Gun System. Now, the Long-Range Land-Attack Projectile program was cancelled, but this gun has other ammo options. The Zumwalt also features 20 Mk 57 vertical-launch systems, each with four cells, capable of launching a variety of weapons, including the BGM-109 Tomahawk and the RIM-162 Evolved Sea Sparrow Missile.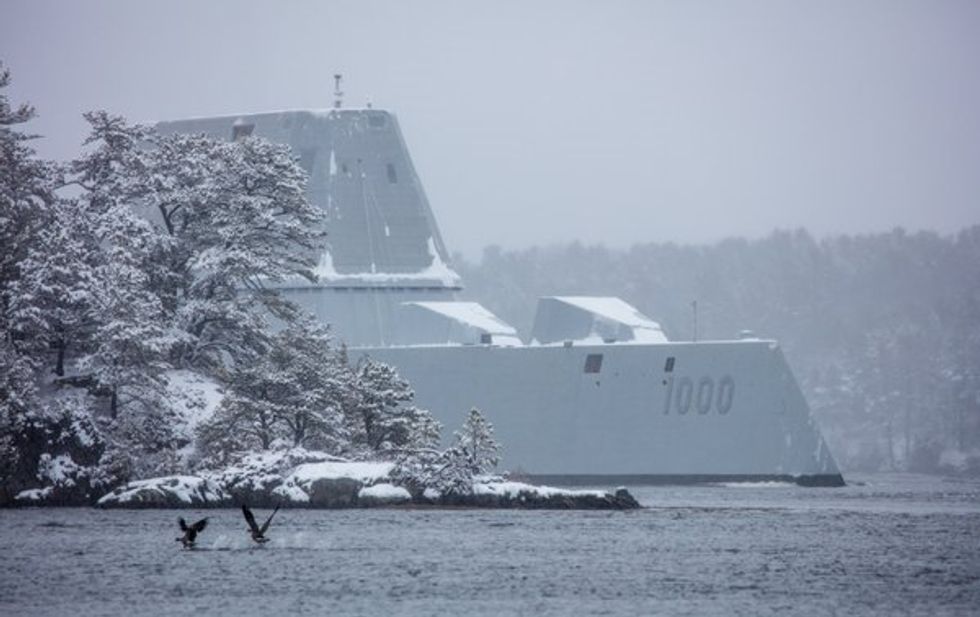 USS Zumwalt (DDG 1000) emerges past a point. (US Navy photo)
But the Zumwalt has more than just new firepower. The wave-piercing tumblehome design and the composite superstructure help reduce the ship's radar cross-section, and the ship is also one of the quietest vessels in the world.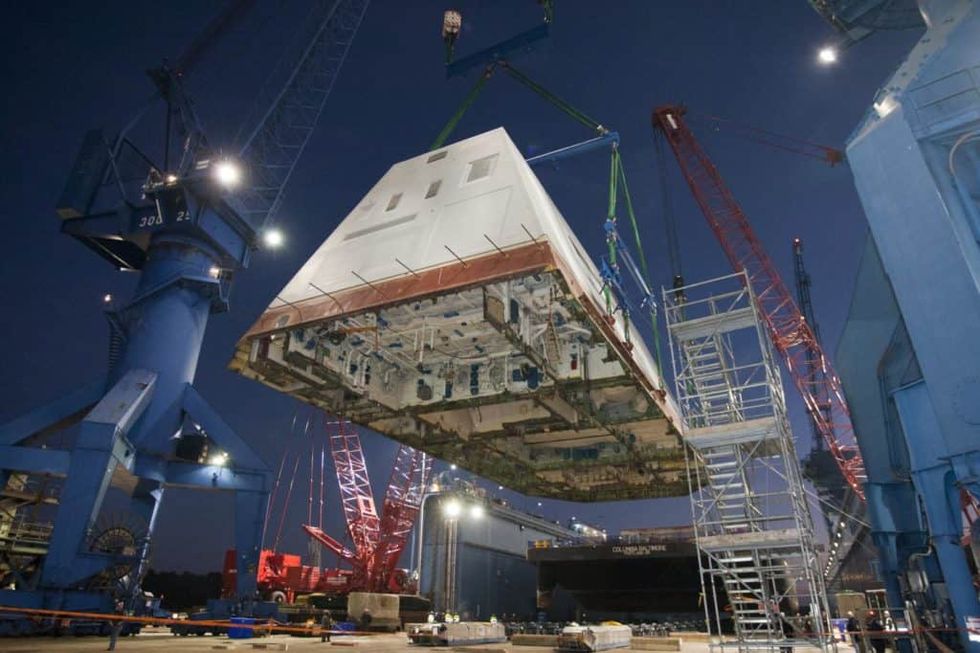 The 1,000-ton deckhouse of the future destroyer USS Zumwalt (DDG 1000) is craned toward the deck of the ship to be integrated with the ship's hull at General Dynamics Bath Iron Works. The ship launch and christening are planned in 2013. (U.S. Navy photo/Released)
The ship also has the new Integrated Power System, a highly-survivable system that allows the power output from the ship's LM2500 gas turbines to be used for anything from propulsion – taking the ship to a top speed of over 30 knots — to charging a crewman's Kindle to powering the AN/SPY-3 radar.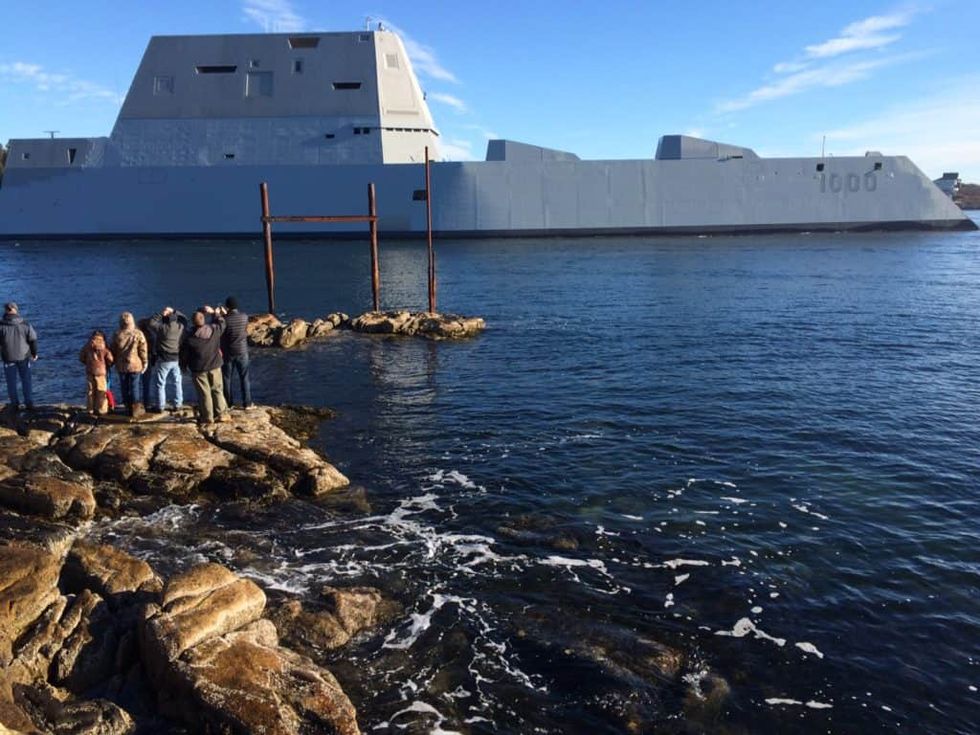 The future USS Zumwalt (DDG 1000) is underway for the first time conducting at-sea tests and trials on the Kennebeck River. The multi-mission ship will provide independent forward presence and deterrence, support special operations forces, and operate as an integral part of joint and combined expeditionary forces. (U.S. Navy photo /Released)
The ship can also carry two MH-60R multi-role helicopters and has a crew of 158.
Below, take a look at a pair of videos of this American maritime hotrod.