Articles
June 15, 2017 05:35:19 EST
A Marine helicopter was illuminated by a laser fired from an Iranian vessel in the Strait of Hormuz June 14. The incident occured days after a U.S. Air Force F-15E Strike Eagle shot down a drone over Syria that was later determined to be from Iran.
---
According to a report by FoxNews.com, the incident was viewed as "unsafe and unprofessional" by the United States.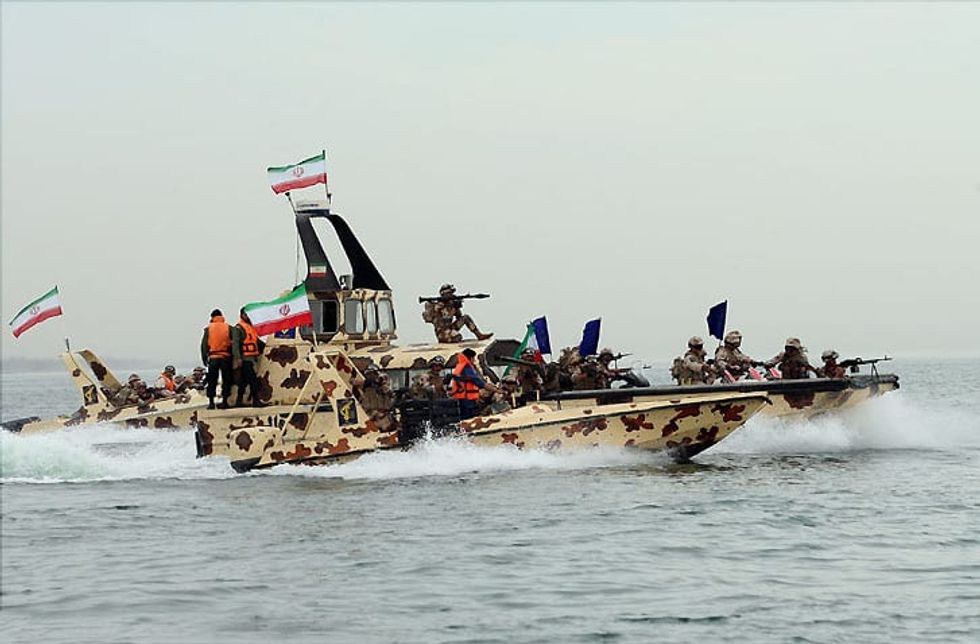 More than 100 midshipmen man the rails for a photo on the foícísle of the guided-missile destroyer USS Cole (DDG 67) during the 2016 Professional Training for Midshipmen (PROTRAMID) Surface week. (U.S. Navy photo by Mass Communication Specialist 2nd Class Ryan Seelbach)
According to MilitaryFactory.com, the CH-53E is a heavy-lift cargo helicopter capable of carrying up to 55 troops. It has a top speed of 195 miles per hour and a range of up to 1,140 miles. It is capable of being refueled in midair by tankers like the KC-130. For self-defense it carries chaff and flare dispensers to defeat enemy missiles, and it has three ,50-caliber machine guns.
This incident follows a series of other incidents between American and Iranian vessels. Last month, the destroyer USS Mahan (DDG 72) was forced to fire flares to warn off an Iranian boat. In January, the destroyer was forced to fire warning shots at other Iranian vessels. Other incidents involved the repeated harassment of the missile-tracking ship USNS Invincible (T AGM 24) and the pointing of a machine gun at a U.S. Navy MH-60R helicopter.