Articles
March 03, 2017 14:59:38 EST
Iran is planning for a bigger navy as soon as provisions of the 2015 nuclear deal expire. Planned purchases include new warships and submarines much more advanced than vessels currently in the theocracy's inventory.
---
According to the Times of Israel, the United States Navy's Office of Naval Intelligence issued a report on Iran's naval strength. The SS-N-26 Yakhont, already in service with Russia, was mentioned as one system Iran was seeking to acquire.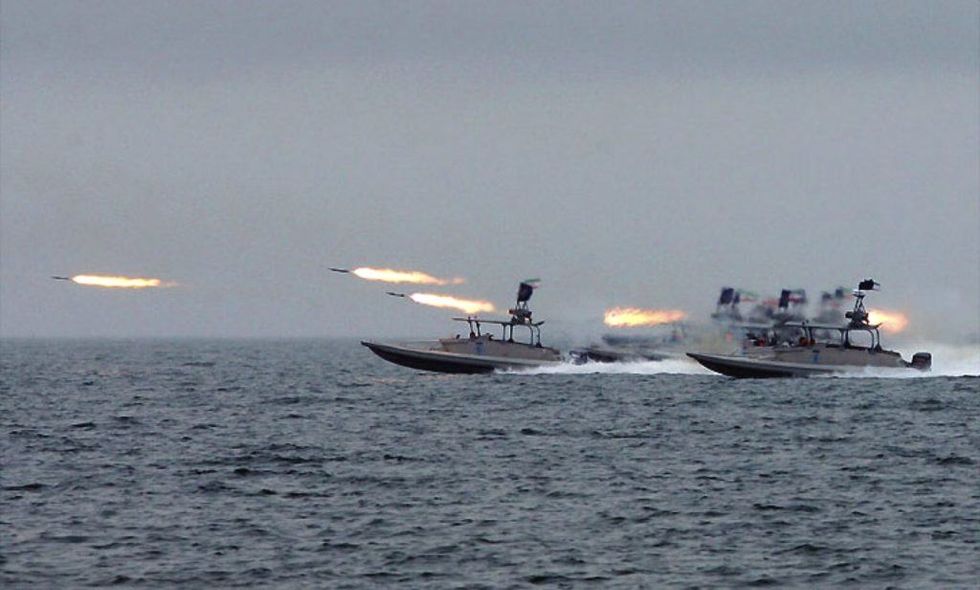 Iranian fast-attack boats during a naval exercise in 2015. (Wikimedia photo by Sayyed Shahaboddin Vajedi)
According to a website maintained by the Center for Strategic and International Studies, the Yakhont, which has a range of just under 162 nautical miles, has already been exported to Indonesia, Vietnam, and Syria. A variant of the SS-N-26, the BrahMos, is in service with India. CSIS noted that most of Syria's missiles were destroyed in a July 2013 air strike by the Israeli Defense Force.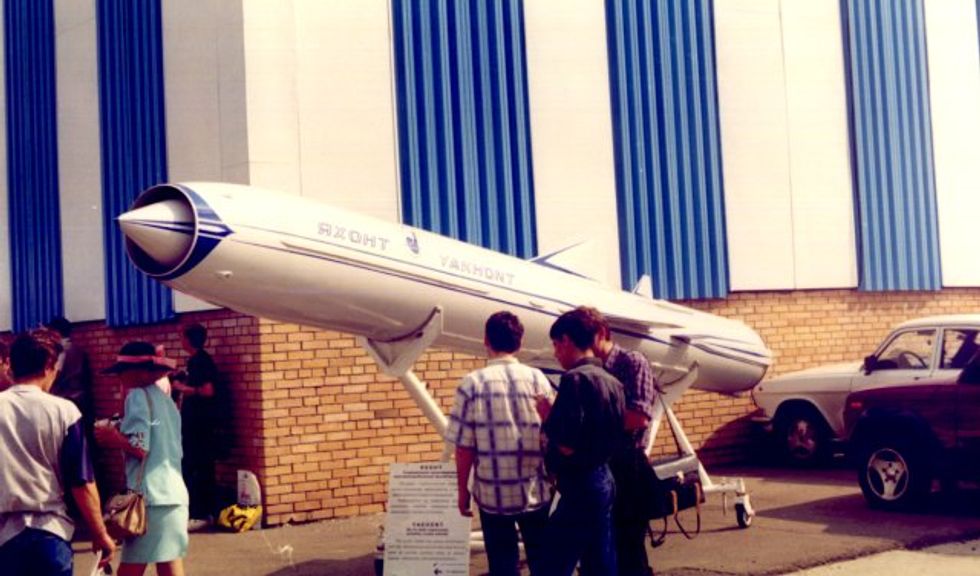 SS-N-26 at at MAKS Airshow in Zhukovskiy, 1997. (Photo from Wikimedia Commons)
According to the 16th Edition of Combat Fleets of the World, Iran's most modern combat vessels are three Kilo-class submarines acquired from Russia in the 1990s. The Kilos have six 21-inch torpedo tubes and can hold up to 18 torpedoes.
Modern versions of that sub in service with the Russian Navy can fire the SS-N-27/SS-N-30 Sizzler cruise missile. The SS-N-26, SS-N-27, and SS-N-30 have both land-attack and anti-ship variants.
The Times of Israel report comes just as the United States Navy announced a close encounter between a Military Sealift Command vessel and an Iranian frigate. According to CBSNews.com, an Iranian frigate came within 150 yards of the missile range instrumentation ship USNS Invincible (AGM 24).
The encounter was described as "unprofessional, but not unsafe" due to the fact that the frigate was not approaching the MSC vessel, but was instead on a parallel course.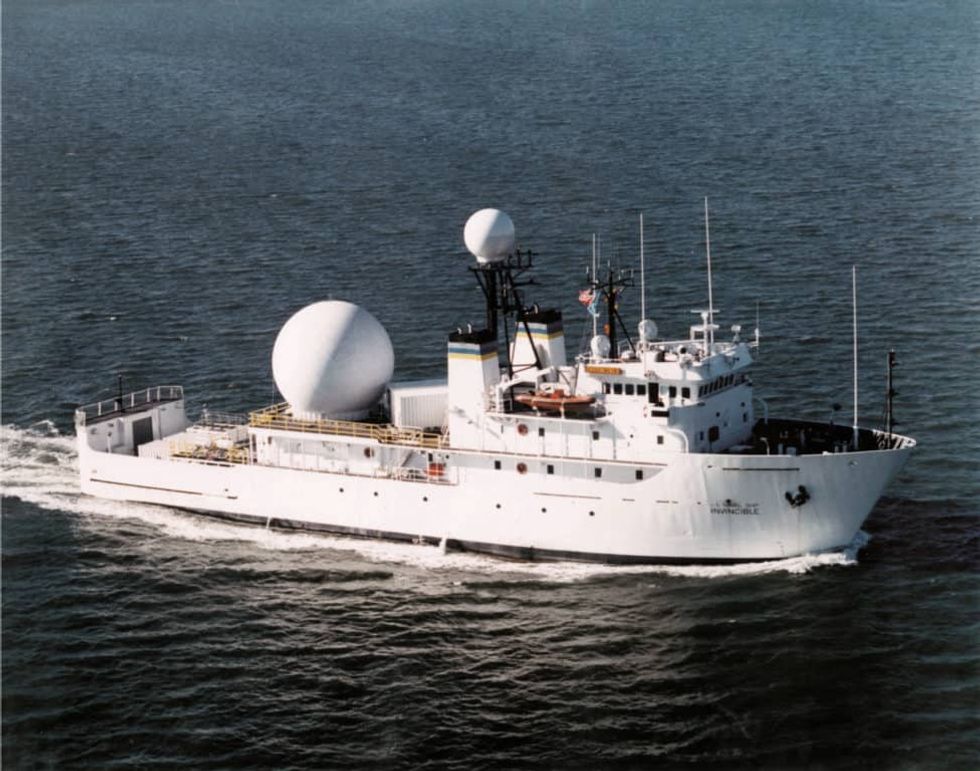 USNS Invincible (T AGM 24). (MSC photo)
The Military Sealift Command website notes that USNS Invincible displaces 2,285 tons, has a top speed of 11 knots, and a crew of 18. The vessel is unarmed, and is used for collecting data on missile launches. It is one of two in service.