Articles
May 04, 2017 17:05:09 EST
North Korea is not the only rogue state that is testing missiles. Iran recently carried out a missile test, and just like North Korea, they couldn't get their missile up.
---
According to a report by the Washington Times, an Iranian midget submarine attempted to launch an unidentified cruise missile. The test, part of an Iranian military buildup, failed.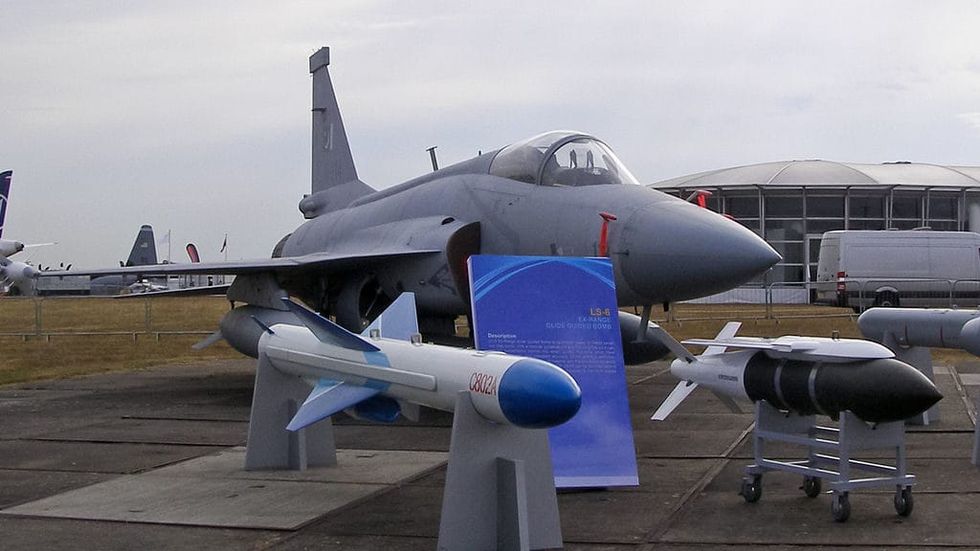 A C-802 missile in front of a JF-17 Thunder of the Pakistan Air Force on static display at the 2010 Farnborough Airshow. (Photo from Wikimedia Commons)
The 16th Edition of Combat Fleets of the World notes that that Iran has Chinese-designed C-802 missiles, as well as a home-built version of the C-802 called the Noor, as well as the C-704, and an indigenous missile called the Qader.
Combat Fleets of the World also notes that Iran has at least 16 North Korean-designed mini-subs, which are locally called the Ghadir-class. These subs each have two 21-inch torpedo tubes and a crew of 20.
One of these subs in North Korean service, which they refer to as Yono-class, is believed to have fired the torpedo that sank the South Korean corvette Cheonan in 2010.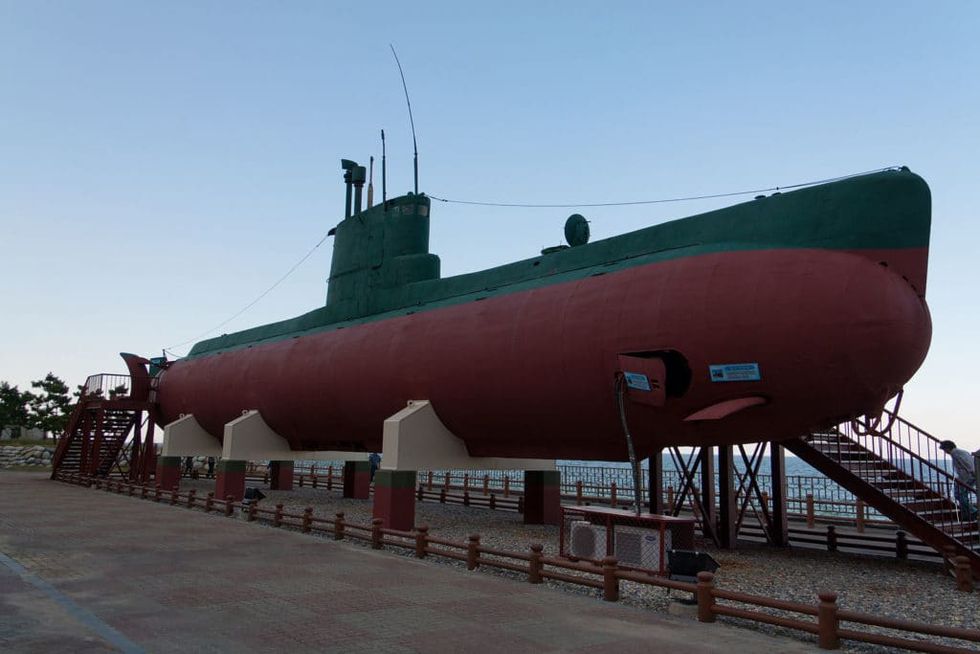 The North Korean Sang-O submarine ran aground in South Korean waters near Gangneung, in 1996. (Public Domain photo)
The Washington Free Beacon has reported that Iran is carrying out a major buildup since the July 2015 nuclear deal, increasing its defense budget by 145 percent and seeking to turn the Iranian Army into a force capable of offensive operations as opposed to supporting the Iranian Revolutionary Guard Corps.
The Washington Times noted that Iran has reportedly taken delivery of the S-300 surface-to-air missile system, and is seeking a license to build the Russian-designed T-90 main battle tank locally. Iran has also been building indigenous fighter and surface-to-air missile designs.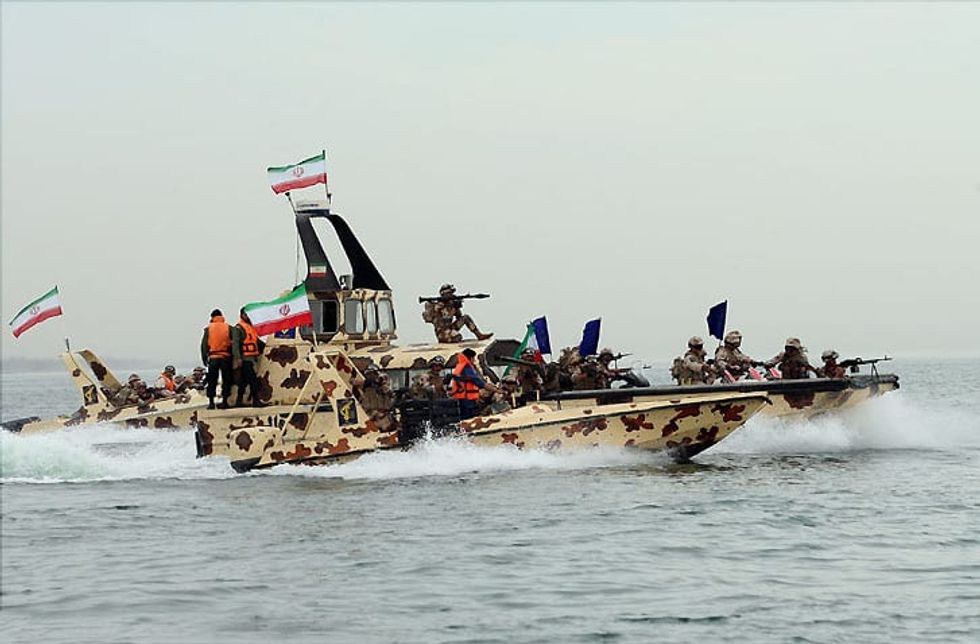 A "fast attack craft" used by the Iranian Revolutionary Guard Corps. (Photo from Wikimedia Commons)
Iranian naval vessels have repeatedly harassed U.S. Navy ships in the Persian Gulf. The most recent incident involved the Arleigh Burke-class guided missile guided missile destroyer USS Mahan (DDG 72). Over the last year, a number of other incidents occurred, including multiple attacks on the destroyer USS Mason (DDG 87) by Iranian-backed Houthi rebels in Yemen.