Articles
June 14, 2017 11:38:35 EST
Moments after Rep. Steve Scalise (R-La.), the U.S. House Majority Whip, was shot in the hip during an attack on a practice for the upcoming Congressional baseball game, an Iraq War vet was treating his wound.
---
"You never expect a baseball field in America to feel like being back in a combat zone in Iraq, but this morning it did," Rep. Brad Wenstrup tweeted. The Ohio Republican congressman later told an aide the only difference between the Alexandria shooting and Iraq was being "without his weapon."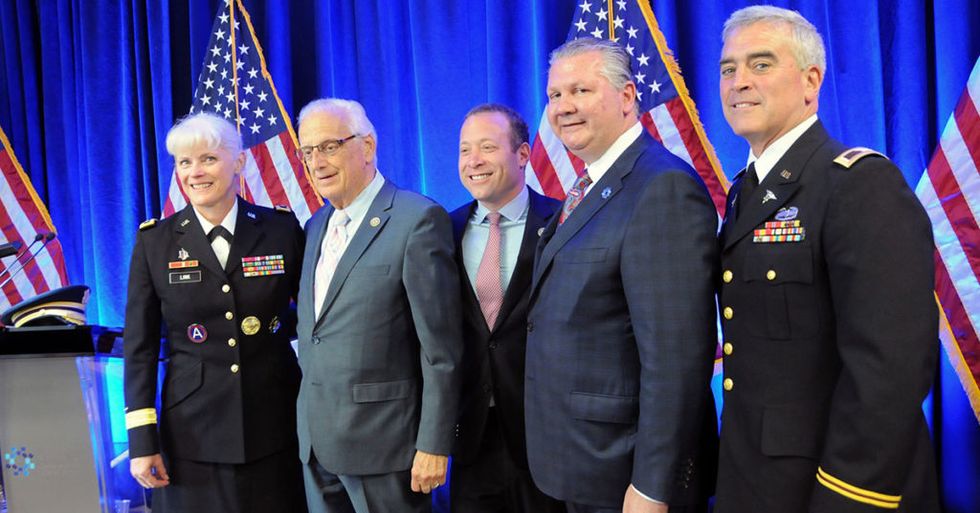 Maj. Gen. Mary Link, commanding general for Army Reserve Medical Command, stands next to Congressman Bill Pascrell from New Jersey's 9th district; Congressman Josh Gottheimer, from New Jersey's 5th district; Dr. Ihor Sawczuk, Hackensack University Medical Center President; and Col. Brad Wenstrup (far right), commander of 7457th Medical Backfill Bn. (U.S. Army photo)
According to a report by WLWT.com, Wenstrup began to treat his wounded colleague after Scalise dragged himself off the field. Wenstrup had seen wounds like that before he had ever entered politics.
According to the official biography on his web site, that is because Rep. Wentrup is also Col. Wenstrup in the U.S. Army Reserve – and he's has served in the Army Reserve since 1998, after his sister had a battle with leukemia. During a tour in Iraq with the 344th Combat Support Hospital, Wenstrup was a combat surgeon, which he described as "the worst thing that ever happened to me, and the best thing I ever got to do."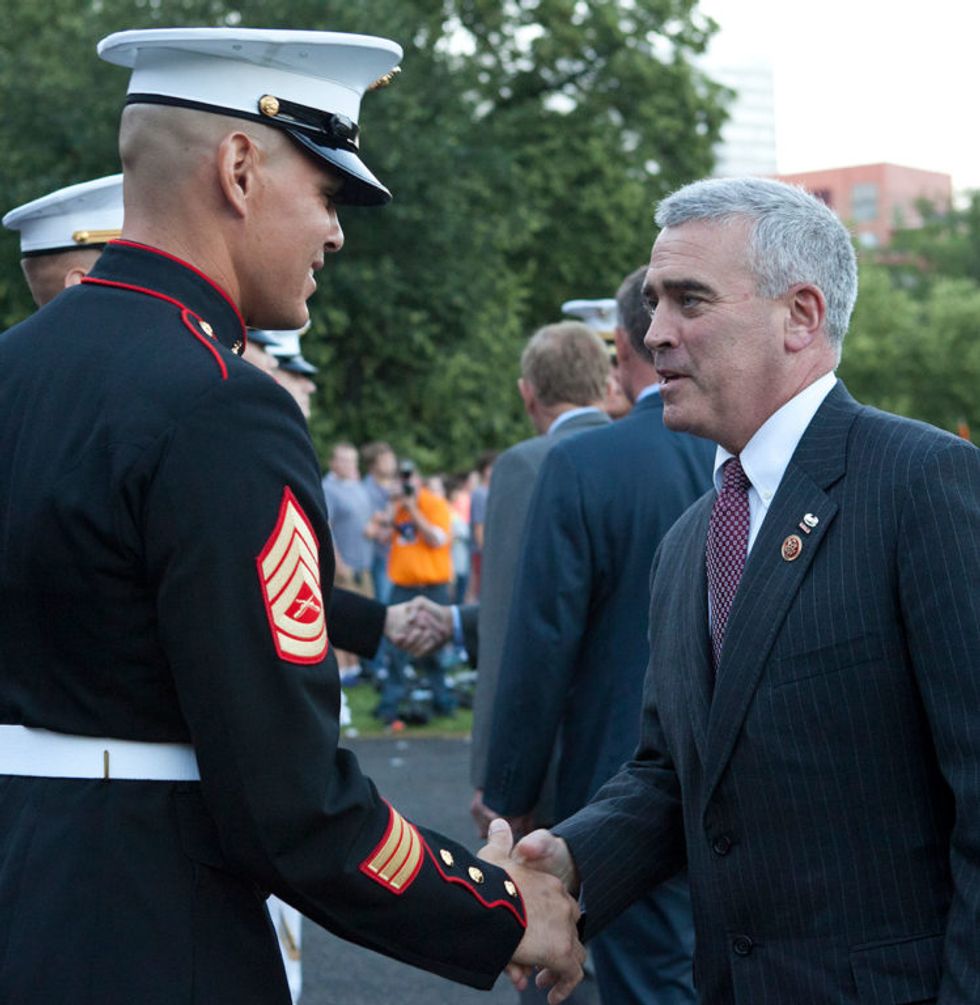 U.S. Rep. Brad Wenstrup of Ohio, right, a Sunset Parade guest of honor, exchanges greetings with a U.S. Marine Corps gunnery sergeant during a parade at the Marine Corps War Memorial in Arlington, Va., June 18, 2013. A Sunset Parade was held every Tuesday during the summer months. (U.S. Marine Corps photo by Cpl. Tia Dufour/Released)
According to a profile at the University of Cincinnati's website, Wenstrup was the chief of surgery at Abu Ghraib, the location of a scandal over prisoner treatment. He treated Iraqi civilians, detainees at the prison, and wounded troops.
"I remember one Marine we lost on the table, and the anesthesiologist saying, 'I had breakfast with him this morning.' Or having to tell a group of Marines their buddy didn't make it. Those were the tough days," he told the college's magazine.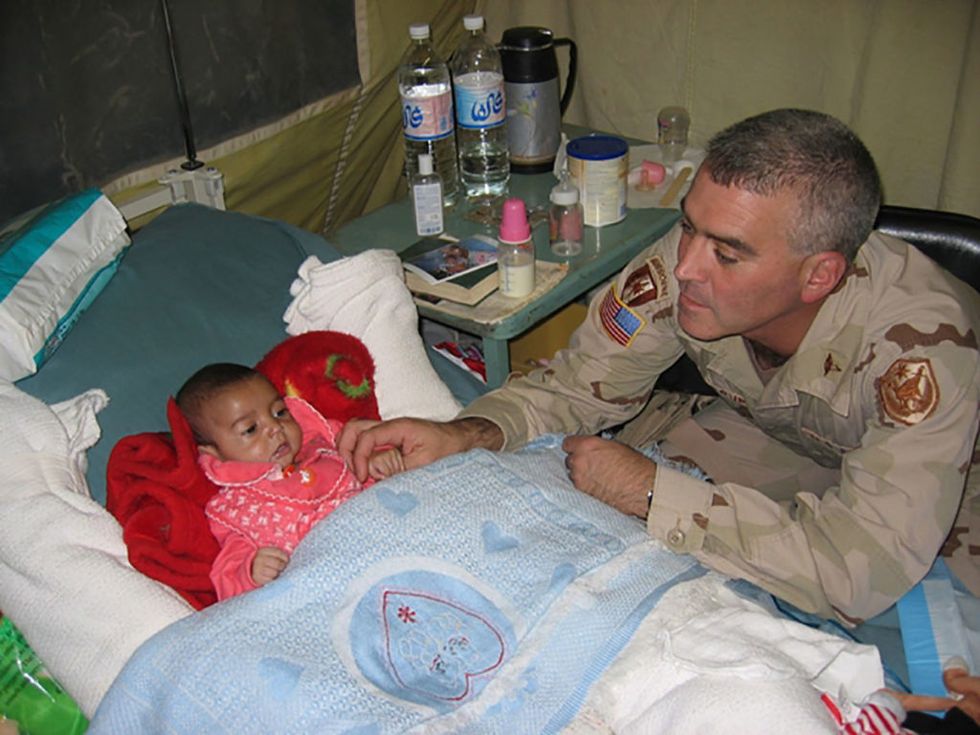 Major Brad Wenstrup, Chief of Surgery at the Abu Ghraib Hospital, plays with Tabark Addul Rahman, aka "Baby Tabitha." (Photo by Maj. Lisa Flynn 344th Combat Support Hospital.)
He had good days, too, including helping to treat a four-month old girl who had pneumonia. Eventually, the doctors figured out the girl also needed gluten-free formula, and raised over $400 to help make arrangements for a U.S. company to send the girl's father the right baby food.
"Those were the good days," he said.