Articles
June 18, 2017 22:06:53 EST
A United States Navy F/A-18E Super Hornet shot down a Syrian government Su-22 Fitter near the village of Ja'Din. The incident was first reported by a Kurdish official on Twitter.
---
Tom Cooper, a freelance military aviation analyst and historian, told WATM that it would mark the first kill for the Super Hornet and the first Navy kill since Operation Desert Storm in 1991 "if I didn't miss any UAV-kills." In 1981, the F-14 scored its first kills for the United States Navy by shooting down Libyan Su-22 Fitters.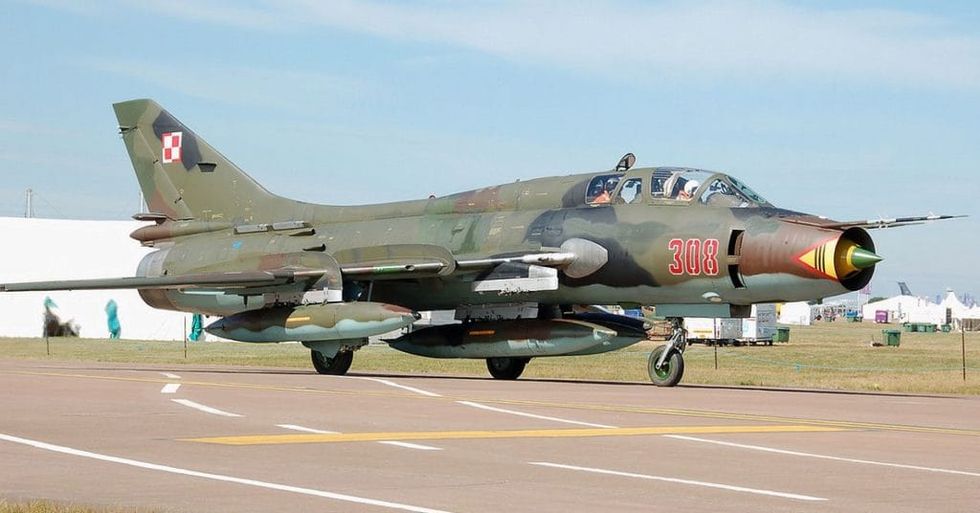 A Polish Su-22 Fitter at the 2010 Royal International Air Tattoo. (Photo from Wikimedia commons)
According to a release by Combined Joint Task Force Operation Inherent Resolve, the incident occurred roughly two hours after Syrian government forces had fired on pro-democracy rebels, driving them from Ja'Din. Coalition aircraft carried out "show of force" missions to halt the firing. The coalition contacted Russian forces through a de-confliction line in the wake of that incident.
Roughly two hours later, the Syrian Su-22 Fitter attacked, dropping bombs near the position. A Navy F/A-18E responded by shooting down the Syrian plane. The Syrian Ministry of Defense admitted to the loss of the plane, calling it an "act of aggression" by the United States on behalf of Israel.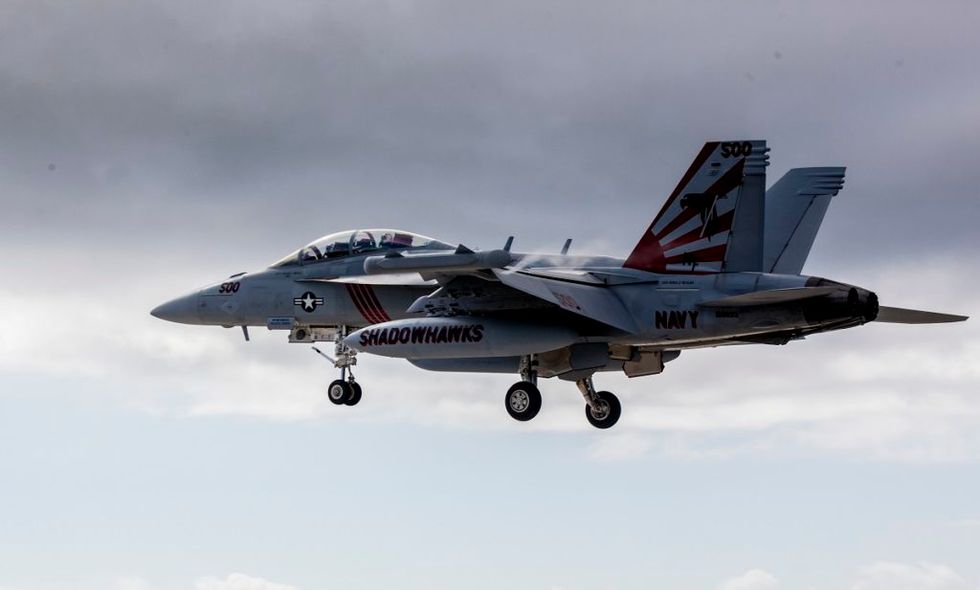 A F/A-18E Super Hornet assigned to Strike Fighter Squadron (VFA) 115 conducts a touch-and-go landing on Iwo To, Japan. (U.S. Marine Corps photo by Cpl. James A. Guillory/Released)
There have been past incidents where American forces have fired on pro-government forces to protect pro-democratic rebels. One notable incident took place June 8, when an F-15E Strike Eagle shot down an Iranian drone after it attacked pro-democracy rebels.
The Su-22 was the primary target of a Tomahawk strike on Shayrat air base this past April after the Syrian government used chemical weapons. The Arleigh Burke-class guided-missile destroyers USS Porter (DDG 78) and USS Ross (DDG 71) fired 59 missiles in the strike.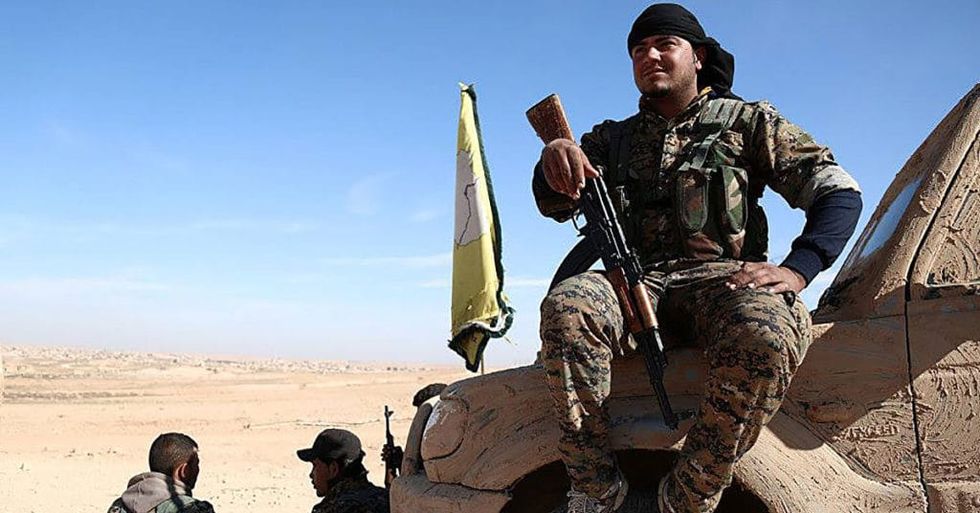 A fighter with the U.S.-allied Syrian Democratic Forces sits atop a vehicle before a battle. (Photo from SDF via Facebook)
According to a United States Navy fact sheet, the F/A-18E/F Super Hornet entered service in 2001 with Strike Fighter Squadron 115. It has a top speed in excess of Mach 1.8, a range of 1,275 nautical miles, and can carry a wide variety of air-to-air and air-to-ground munitions.