Articles
May 03, 2017 14:06:06 EST
The future Baseball Hall of Fame first baseman and civil rights pioneer Jackie Robinson was a young lieutenant facing court-martial in August 1944 for refusing to give up his seat on a bus near Camp Hood, Texas, while training as a tanker.
---
The segregation situation at Camp Hood was arguably one of the worst for black service members in the country. The civilian buses contracted to work the routes onto and off of post were fully segregated as were nearly all of the base facilities. While there for training, Robinson had fairly regular confrontations with other officers over racial issues on the base.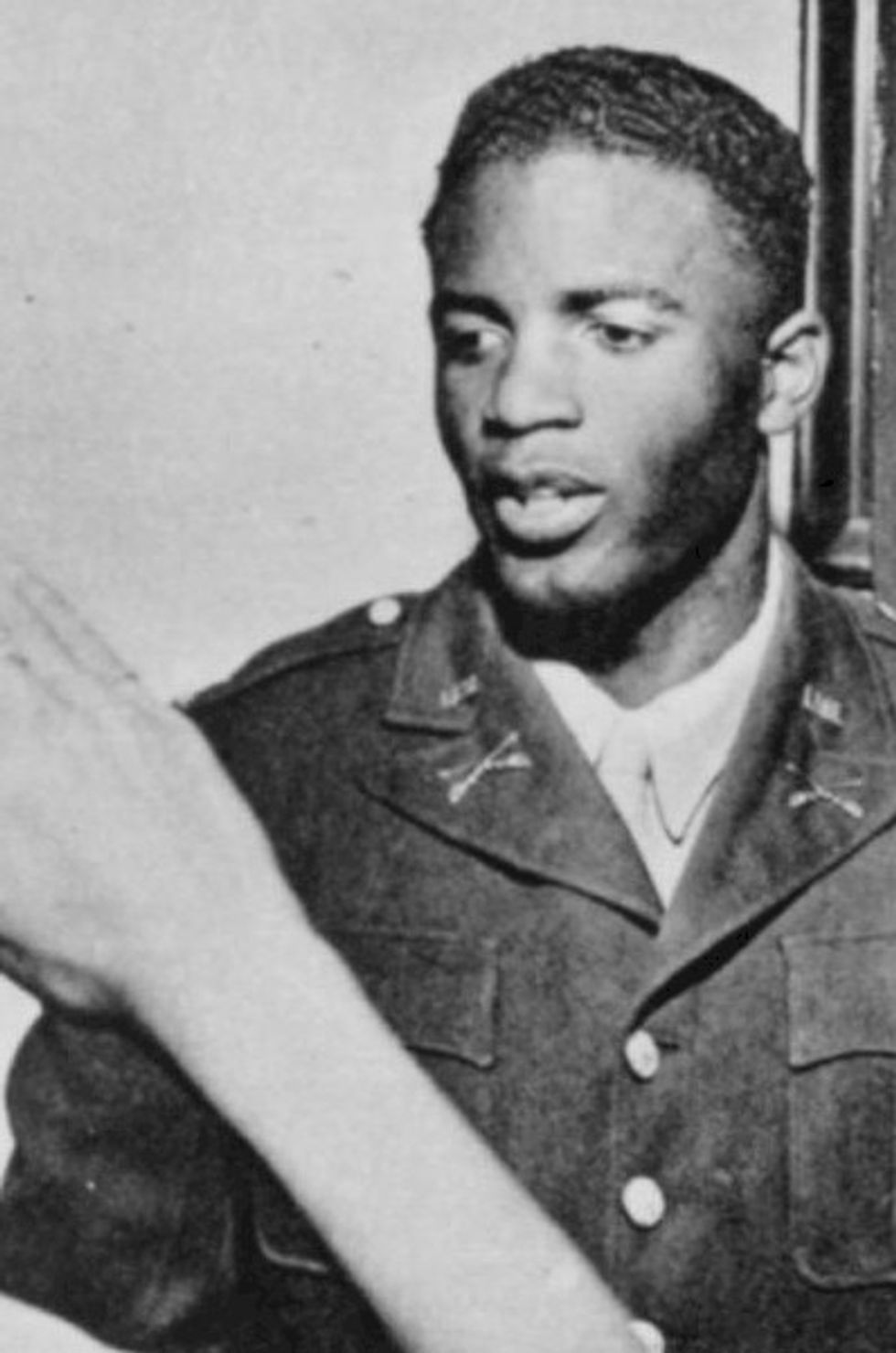 Army 2nd Lt. Jackie Robinson was attached to a tank unit after finishing Officer Candidate School and Cavalry School. (Photo: LOOK Magazine/Public Domain)
Robinson was assigned to a black armored unit, the 761st Tank Battalion, as a second lieutenant. He was one of the few black officers in a unit with mostly white leadership.
On July 6, 1944, near the end of a two-year training pipeline, Robinson took a seat on a civilian bus next to a white woman on Camp Hood and the driver ordered him to move to the back of the bus.
Robinson refused and the military police were called to arrest him. While waiting for the MPs and again at the camp's provost marshall office, Robinson was called "nigger" by both civilians and military personnel whom he outranked.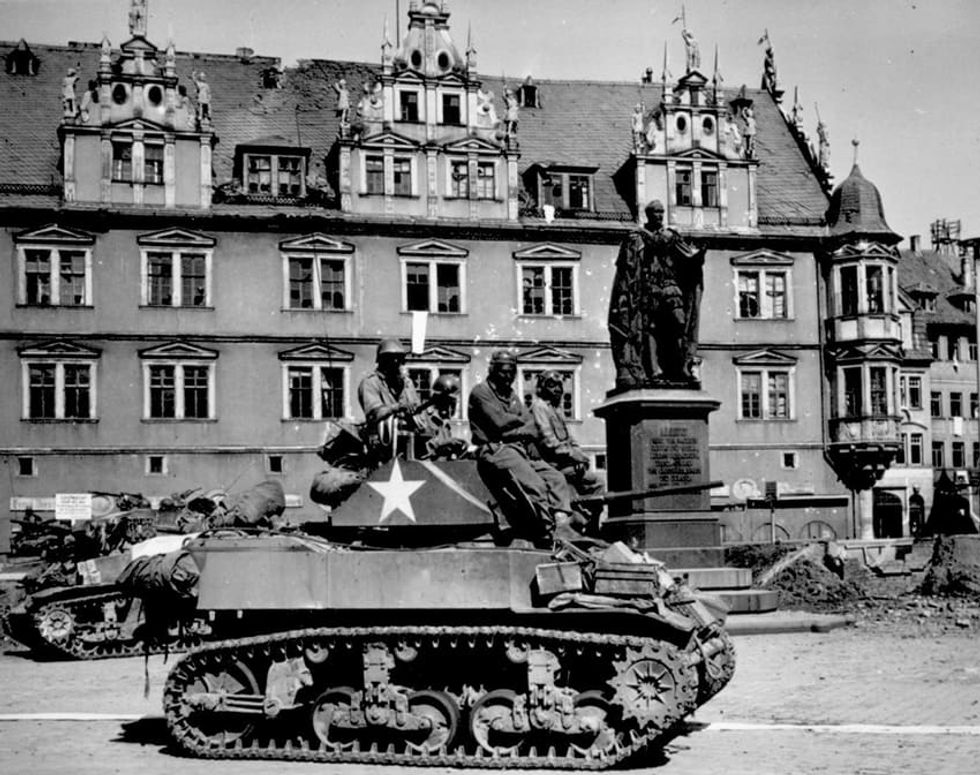 Tank crews from the 761st Tank Battalion await orders to clean out scattered Nazi machine gun nests in Coburg, Germany, April 25, 1945. Army 2nd Lt. Jackie Robinson served with the battalion during its training period but accepted a medical separation after a racially-charged court martial. (Photo: National Archives)
Angry from his treatment and frustrated at the rampant discrimination on the post, Robinson refused to wait in the provost marshal's office and was escorted to the hospital under guard and under protest.
Camp Hood commanders ordered the 761st to begin court-martial proceedings, but battalion commander Lt. Col. Paul L. Bates refused to sign the order. Unfortunately for Robinson, paperwork was already going through to transfer him to the 758th due to medical issues. When the transfer went through, his court martial began almost immediately.
The prosecution did not charge Robinson for his actions on the bus, but they did charge him for disrespecting a military police captain and for disobeying an order from the same captain.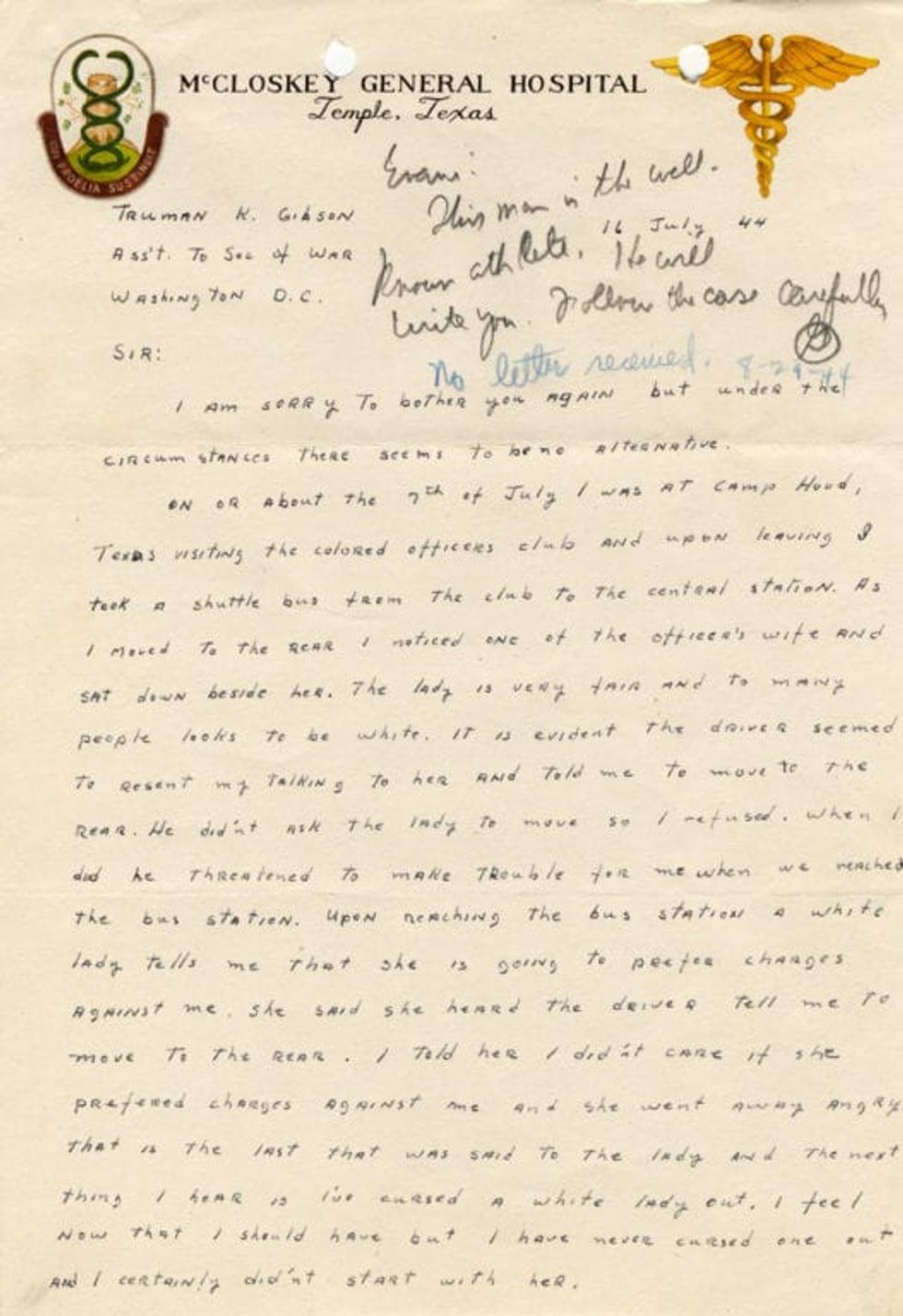 In the days leading up to his court martial, 2nd Lt. Jackie Robinson asked a trusted friend whether he should speak to the press. (Photo: U.S. National Archives)
His trial opened on Aug. 2 and ran for 17 days. Bates testified that Robinson was an outstanding officer. Bates even told the military panel that Robinson was traveling on the bus on July 6 at his request. Robinson had reported to a civilian hospital for a medical evaluation to see if he could ship out to Europe with the 761st.
Meanwhile Robinson's defense attorney, Capt. William A. Cline, managed to highlight inconsistencies in the prosecution's witness testimonies and prove that Robinson's actions only took place after he was repeatedly disrespected by lower-ranking soldiers.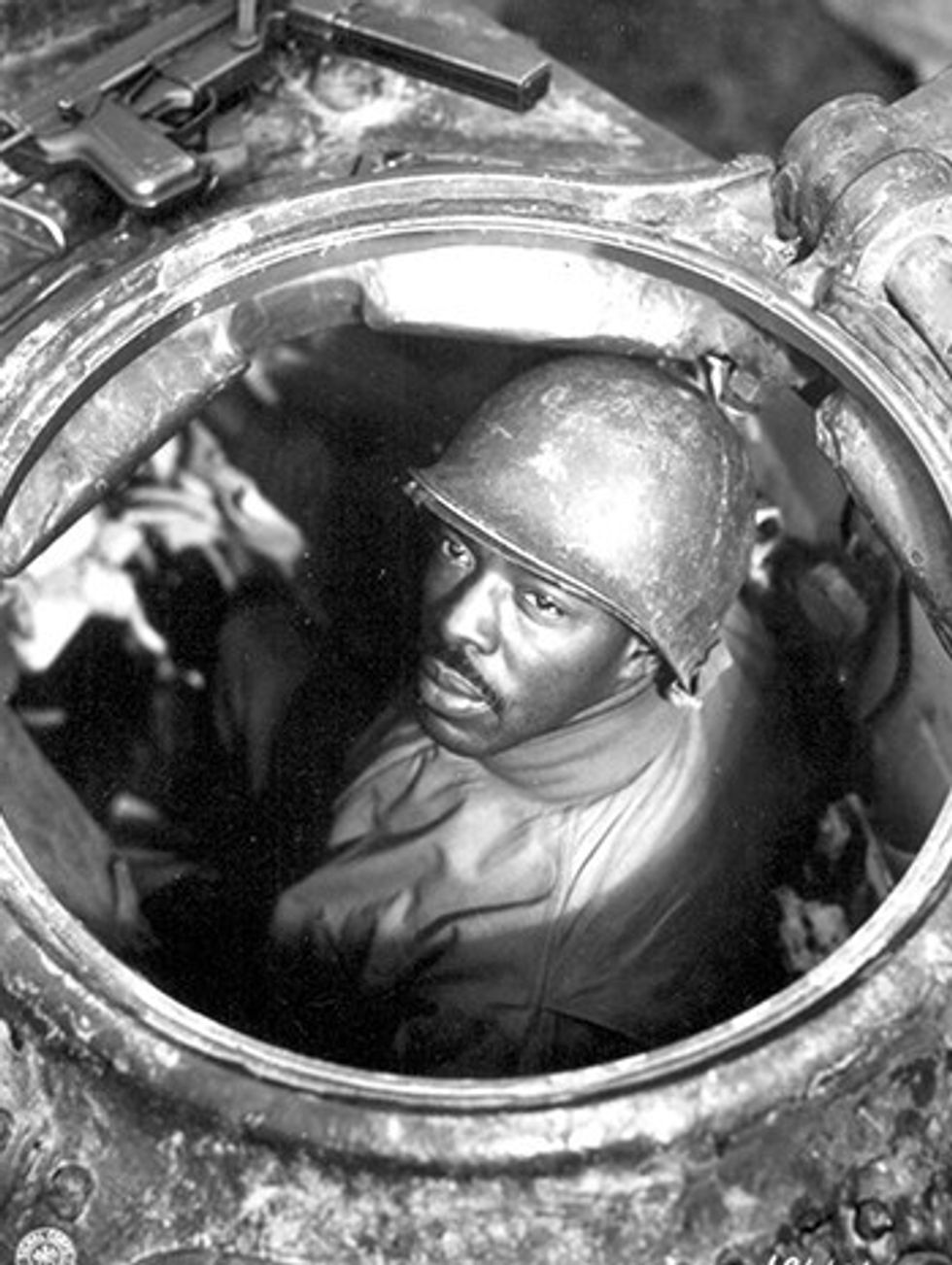 Gunner Cpl. Carlton Chapman of the 761st Tank Battalion poses in his M4 Sherman tank near Nancy, France, Nov. 5, 1944.  (Photo: National Archives)
Cline even called into question whether the MP captain had properly ordered Robinson to remain in the office and got the captain to admit on the stand that he was unsure whether he had actually issued the order or simply meant to.
The defense won its case and Robinson was freed. Rather than fight to rejoin the 761st or train with the 758th, he decided to accept the Army's assessment that he should be medically retired from service due to a bone chip in his ankle that sometimes caused the joint to seize up.
During the court martial, the 761st shipped out for New Jersey en route to Europe. It would become a legend in the final year of the war, earning 11 silver stars, a Medal of Honor, and the Presidential Unit Citation in 183 days of continuous fighting.