Articles
September 21, 2015 17:27:27 EST
Almost 30 years after being convicted for espionage, Jonathan Jay Pollard will be eligible for parole in November 2015 — and the U.S. may release him. In 1987, Pollard became the first American ever convicted for passing intelligence to a U.S. ally. In espionage acts the U.S. says were unnecessary, Pollard was personally adamant Israel was not getting the full intelligence picture due to a U.S. ally and so took it on himself — as a civilian member of U.S. Navy intelligence — to provide that information.
---
Pollard didn't go to trial because he pled out to get leniency for himself and his wife. He was handed a life sentence, with eligibility for parole after 30 years.
He has become a cause célèbre in some Jewish and Israeli circles. Yet both sides of the American political aisles argue against his release: the conservative publication National Review and the liberal Slate both published pieces against it, and many former Department of Defense officials are against his release. Some prominent Jewish-American figures are against it. Even once-ardent supporters of Pollard disagree with the timing. Ron Olive, the NCIS investigator who caught Pollard after he handed more than a million documents to Israeli agents over 18 months, believes the spy should stay in jail. So does Vice-President Joe Biden. Then-CIA director George Tenet threatened his resignation if President Clinton released Pollard in the late 1990s.
Pollard's disclosures to Israel have never been fully revealed to the public. A 46-page memo viewable by Pollard and his defense attorneys was provided to the court at his sentence hearing by then-Secretary of Defense Caspar Weinberger, who said Pollard gave information that caused grave damage to the national security of the United States.
This included the 10-volume Radio and Signal Intelligence [RASIN] manual, aka "the Bible," detailing the entire U.S. global listening profile, "frequency by frequency, source by source, geographic slice by geographic slice. RASIN was in effect, a complete roadmap to American signal intelligence." The manual revealed which communications channels of which powers, in which regions, the NSA was intercepting and in what order of priority, providing insight on where and what actions the U.S. military might take next. It was this specific disclosure which led the sentencing judge to send Pollard away for life.
The full disclosure of secrets Pollard passed to Israel are so damaging the memo detailing the gravest of them is itself Top Secret; he essentially revealed the "sources and methods" of all American intelligence gathering. Secretary Weinberger asserted Pollard had a photographic memory and the ability to go on disclosing secrets into the foreseeable future (a summary is available here).
"It is difficult for me, even in the so-called 'year of the spy,'" wrote Weinberger, "to conceive of a greater harm to national security than that caused by the defendant in view of the breadth, the critical importance to the U.S., and the high sensitivity of the information he sold to Israel. That information was intentionally reserved by the United States for its own use, because to disclose it, to anyone or any nation, would cause the greatest harm to our national security."
In his defense trial, Pollard claimed he was motivated by altruism for Israel's security and not greed, but was still paid $11,000 (almost $24,000 adjusted for inflation) and a diamond and sapphire ring he used to propose to his girlfriend. He would eventually receive $2,500 (more than $5,700 in 2015) each month for his work for Israel, as well as cash for hotels, meals, and other luxuries. Pollard admitted to taking the money. The government alleged he was a habitual drug user who burned through cash as fast as he could get it. In the above video, Marion Bowman called him a very "venal person."
The government's case against Pollard included unsuccessful attempts to broker arms deals with South Africa, Argentina, Taiwan, Pakistan, and Iran. When the Israelis were asked to return the material, they returned only low-level classified documents, but the U.S. was aware of more than 10,000 documents Pollard passed, at times by loads in suitcases, copied by Israeli agents with two high-speed copiers in a DC apartment. Ron Olive, the NCIS investigator handling the Pollard case, later detailed more than a million documents.
"By his own admission, he gave enough information to fill a space six feet by six feet by ten feet."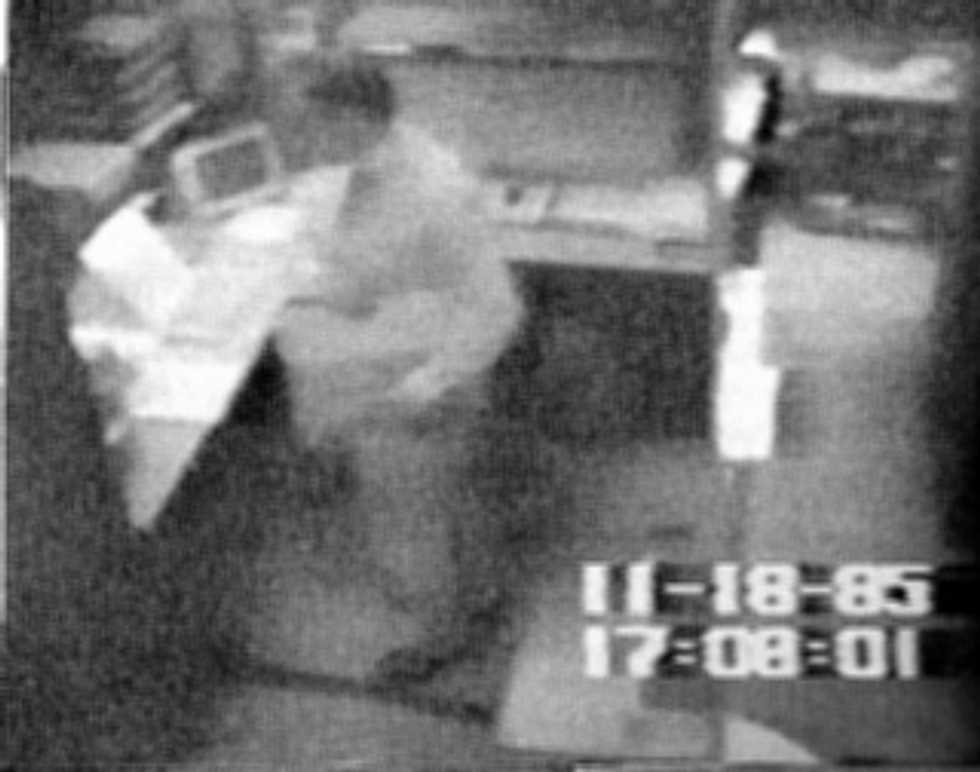 Among the information Pollard admits giving to Israel:
Detailed information about a Palestine Liberation Organization (PLO) HQ in Tunisia

Iraqi and Syrian chemical warfare factory locations and production capabilities

Regular PLO operations plans

Soviet arms shipments to Arab states unfriendly to Israel

Soviet fighter jet information

Information about Pakistani nuclear weapons programs
The Israelis first insisted Pollard was part of a rogue operation but later admitted their complicity in 1998. Pollard's supporters argue his intelligence leaks weren't pertaining to the United States but they fail to mention the problems surrounding Israeli use of the information, such as the possible outing of CIA sources abroad. The same supporters also argue against the severity of his life sentence, saying prosecutors didn't seek it, but the judge gave it to him anyway after receiving the full details of the damage Pollard caused via the Weinberger memo, and that may other spies were given far more lenient treatment.
Pollard's detractors counter this with the accusation that Israel may have turned over the same information to the Soviet Union in order to get the Soviets to allow more Jewish emigres to leave the Soviet Union for Israel — including the ways the U.S. Navy tracked Soviet submarines worldwide. Israel is also believed to have traded Pollard's intelligence to other nations.
He gave Israel information about VQ-2 electronic surveillance plans, which allowed the U.S. to monitor the 1973 Yom Kippur War, the 1982-83 evacuation of Beirut, and American bombing of Libya in April 1986. This revealed American "time and place acquisition methods," allowing Israel to track America's own intelligence capability in the Mediterranean and even over Israel itself.
In a 1998 Washington Post Op-Ed, three former Navy Intelligence Chiefs argue that Pollard has a nest egg hidden away in foreign banks, and that with the "sheer volume of sensitive information betrayed, Pollard rivals any of the traitors who have plagued this nation in recent times." They added that the movement to release Pollard is a "clever public relations campaign."