Articles
February 11, 2015 09:55:11 EST
Nestled between high mountains on the Afghan side of the border with Pakistan, the Korengal Valley has been one of the hardest fought over patches of ground in the War on Terror. 54 Americans have been killed and four Medals of Honor were earned in the valley — or it's immediate vicinity — while the case for a fifth is under review. One was that of the first living recipient of the award since Vietnam: Staff Sgt. Salvatore Giunta.
---
Today, the American military rarely moves into the valley, but handpicked Afghan commandos, some trained by the CIA, fight constantly with militants there. The Afghan government maintains offices at the Pech River Valley, the entryway to Korengal. Their police execute raids and patrols in a continuing attempt to shut down or limit the shadow government operating there.
When the American military was there, they faced the same challenges the Afghan forces do today. Some of these dangers are common across Afghanistan, while some only existed in Korengal Valley and the other branches of the Pech River Valley.
The terrain is a nightmare.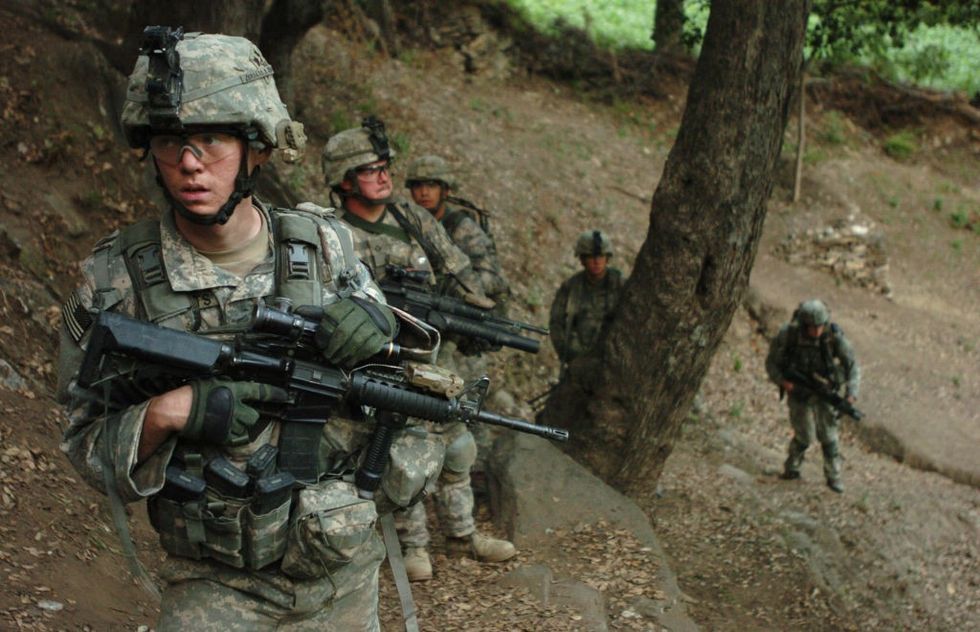 Photo: US Marine Corps Robert M. Storm
Though civilians were used as shields in much of Afghanistan, it was constant in Korengal Valley. Women and children were nearly guaranteed to show up on the roof of any house that came under attack from US forces. Vehicles filled with civilians tested checkpoints, forcing soldiers to choose between firing at potentially unarmed civilians or leaving themselves open to a potential suicide vehicle attack. This drastically limited the ability of U.S. forces to engage the enemy.
Related Articles Around the Web