Articles
July 14, 2015 12:30:21 EST
In a small area of Northern France, in a town called Seringes-et-Nesles, is a cemetery filled with soldiers who died fighting to keep France from falling to the Kaiser's Germany during WWI.
---
The cemetery, Oise-Aisne American Cemetery, holds the remains of 6,012 soldiers in plots A-D, some unidentified, as well as a memorial to the almost 300 who went missing and were never found. There are many interesting side stories about this cemetery. Famous poet Joyce Kilmer is buried here. The tombs of the unknown are marked with the same epitaph as the Tomb of the Unknown Soldier in Arlington National Cemetery.
The most infamous stories, however, lie in plot E.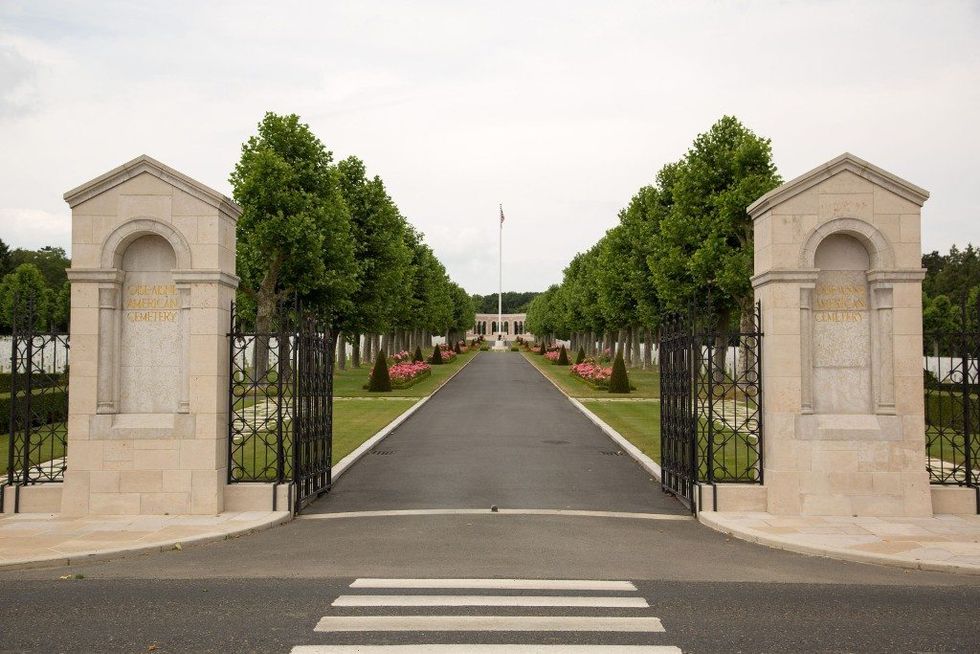 With the exception of the infamous deserter Eddie Slovik (who was buried here after becoming the first soldier since the Civil War to be tried and executed for desertion - his remains have since been repatriated), each criminal faced the firing squad or the hangman's rope for the murder of 26 fellow American soldiers and 71 British, French, German, Italian, Polish and Algerian civilians (both male and female) who were raped or murdered.
British murder victim Elizabeth Green (age 15) was raped and strangled by Corporal Ernest Lee Clarke (Grave 68) and Private Augustine M. Guerra (Grave 44). Louis Till (Grave 73), the father of American Civil Rights Icon Emmett Till, was hanged for his part in the murder of an Italian woman in 1944. Sir Eric Teichman was shot in the head by George E. Smith (Grave 52) in December 1944 after Smith was found poaching on his estate. Smith was hanged on V-E Day.
The Army executed a total of 98 servicemen for these kinds of crimes during WWII. While they were originally buried near the site of their execution, in 1949 they were all reinterred to where they are today.