Articles
October 05, 2015 16:30:00 EST
Eugene Bullard was born in Georgia in 1895. He emigrated to France, became both an infantry hero and the first black fighter pilot in World War I, and a spy in World War II.
---
Growing up in Georgia, Bullard saw his father nearly killed by a lynch mob and decided at the age of 8 to move to France. It took him nearly ten years of working through Georgia, England, and Western Europe as a horse jockey, prize fighter, and criminal before he finally moved to Paris.
Less than a year later, Germany declared war on France, dragging it into what would quickly become World War I. At the time only men over the age of 19 could enlist in France, so Bullard waited until his birthday on Oct. 9, 1914 to join the French Foreign Legion.
As a soldier, Bullard was exposed to some of the fiercest fighting the war had to offer from Nov. 1914 to Feb. 1916. He was twice part of units that had taken so many casualties that they had to be reorganized and combined with others.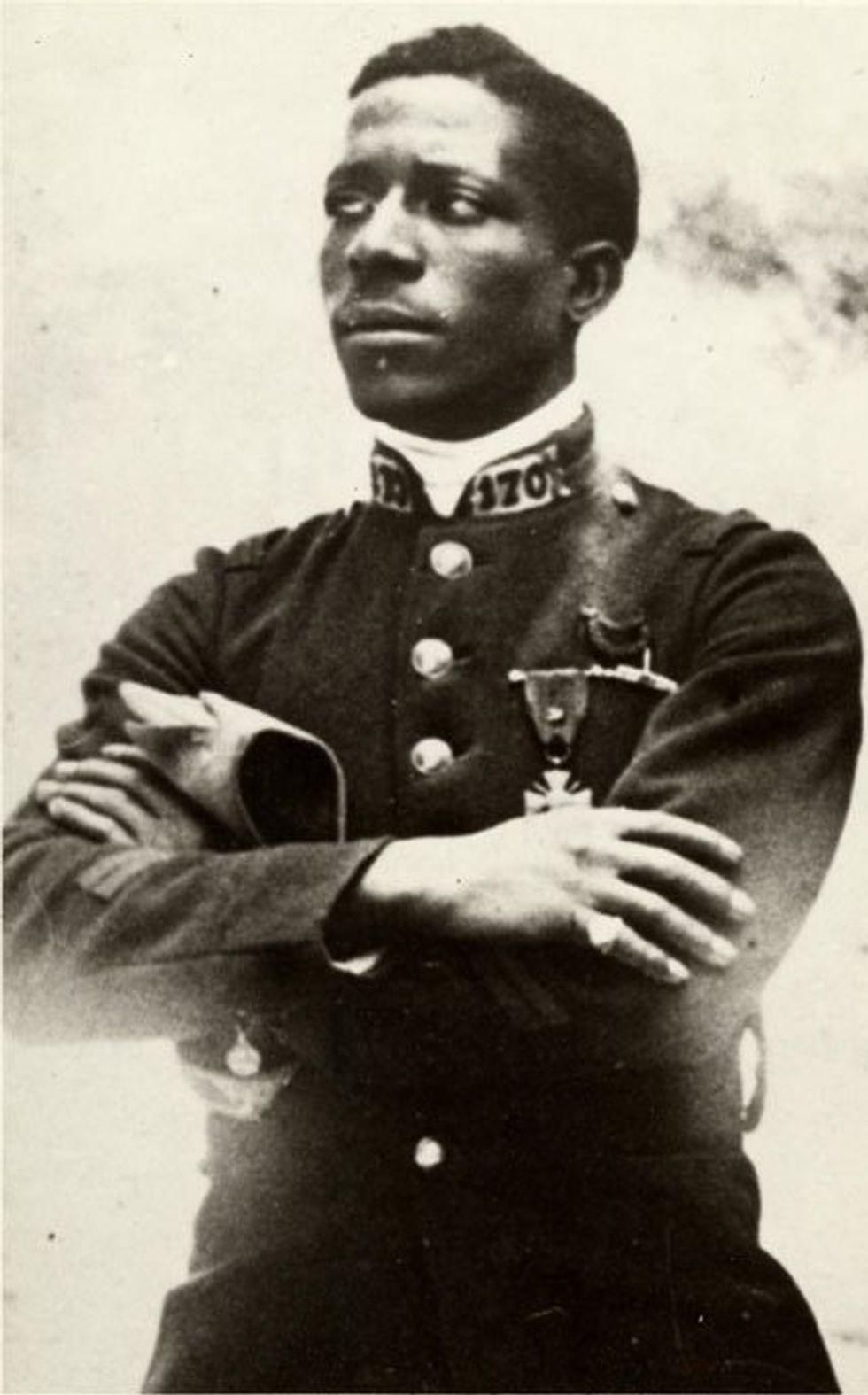 Eugene Jacques Bullard poses with his monkey who sometimes accompanied him on missions. Photo: US Air Force historical photo
As the first black fighter pilot, Bullard served in the Lafayette Escadrille Sep. to Nov. 1917 where he had one confirmed kill and another suspected. When America entered the war, Lafayette attempted to switch to the American forces. American policy at the time forbid black pilots and the U.S. went so far as to lobby for him to be removed from flight status in France. Bullard finished the war with the 170th, this time in a noncombat status.
Between World War I and II, Bullard married and divorced a French woman and started both a successful night club and a successful athletic club.
In the late 1930s, the French government asked Bullard to assist in counterintelligence work to catch German spies in Paris. Using his social position, his clubs and his language skills, Bullard was able to collect information to resist German efforts. When the city fell in 1940, he initially fell back to Orleans but was badly wounded there while resisting the German advance.
He was smuggled to Spain and then medically evacuated to New York where he lived out his life. In 1954, he briefly returned to Paris as one of three French heroes asked to relight the Eternal Flame of the Tomb of the Unknown French Soldier at the Arc de Triomphe.