Articles
September 26, 2017 12:01:23 EST
The Marine Corps hosts countless customs and courtesies that dates back hundreds of years that are reflected in the way they conduct business today.
---
Their uniform is intended to display courage (their prideful history), commitment (years of service), and self-achievements (medals and ribbons).
To the untrained eye, it's difficult to pick out a particular individual from a sea of Marines — especially amidst the chaos of war.
Can you spot the Marine officer in the image below? If so, could you identify them from above with one-eye closed?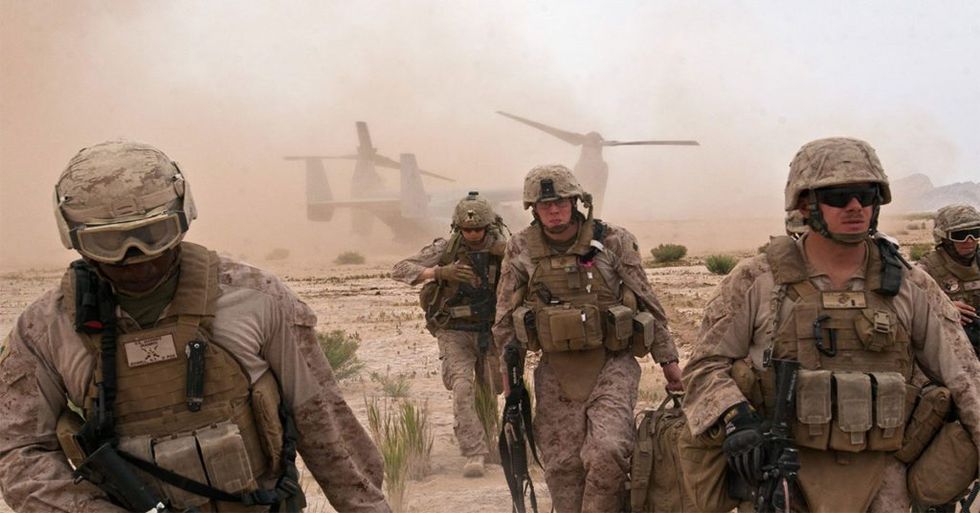 These Marines prepare to get into the sh*t after exiting an Osprey helicopter.
Back in the 1800s, it was a common practice for Marines and sailors to patrol up to an enemy vessel and forcefully board the ship while under heavy fire.
The Marine and Navy sharpshooters would position themselves high up in the ship's riggings, providing overwatch as their brother-in-arms moved in.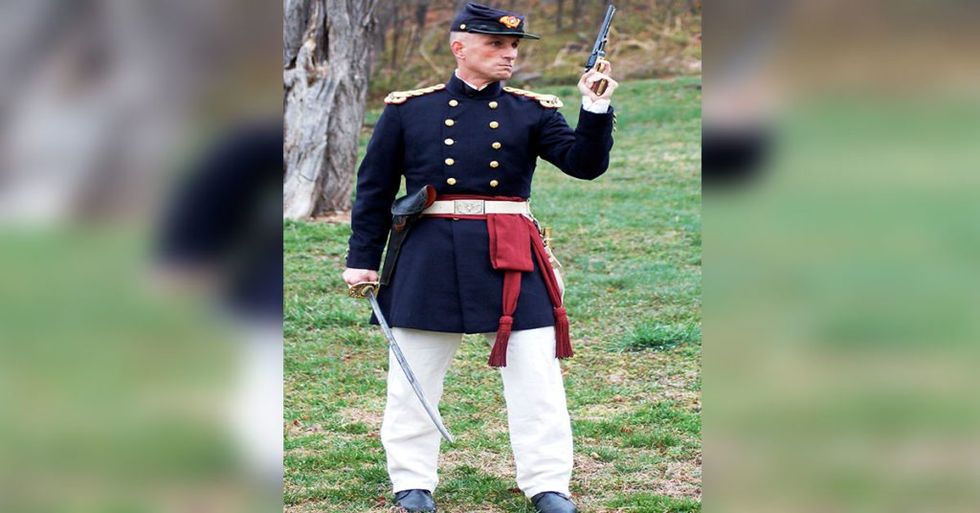 A replica of a U.S. Marine officer's uniform during the mid-1850s. (Source: Pinterest)
During the confusion of war, the sharpshooters would occasionally fire their weapons and kill friendly forces, including officers, as they fought the enemy in clusters.
According to popular legend, in 1859, "the quatrefoil" design was added and stitched onto the top of Marine officer's cover to help identify them from the rest of the personnel.
The quatrefoil — adapted from the French — is a cross-shaped braid with many different symbolic interpretations. Some think of it as representing the four cardinal directions, while in architecture it is an icon of design (and it's fancy).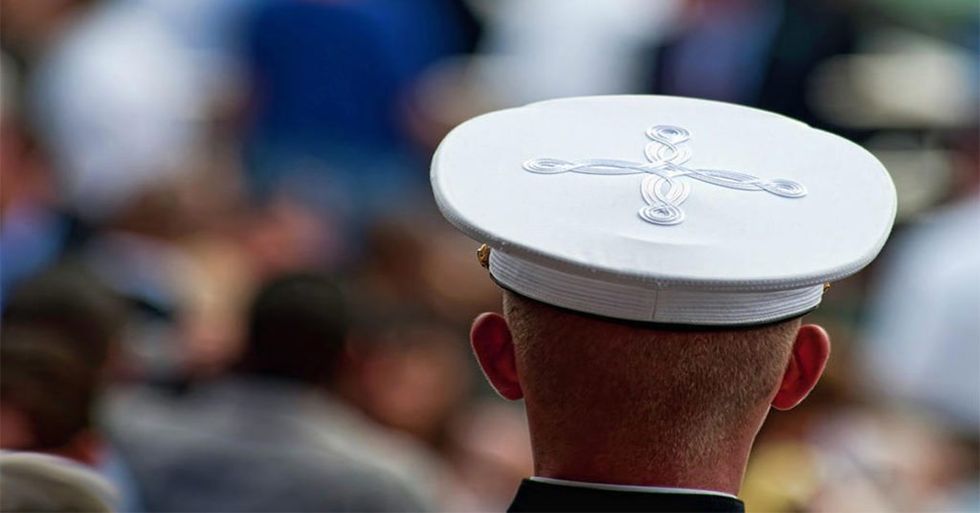 The Marine quatrefoil
Whether or not this origin story is true remains ambiguous, but the quatrefoil nonetheless remains part of the officer uniform today.