Articles
June 29, 2017 11:30:41 EST
Marines in Afghanistan who need critical supplies in remote areas won't have to lug their gear in trucks anymore. Instead, Corps planners have developed a new airdrop system that literally flied the supplies to their exact location.
---
Take that Amazon.
According to a Marine Corps Systems Command release, the last of 162 Joint Precision Air-drop Systems were delivered to the Marines in April. The system, based on the Firefly from Airborne Systems, is capable of delivering 2,200 pounds of supplies to within roughly 500 feet of an aim point when dropped from about 15.5 miles away.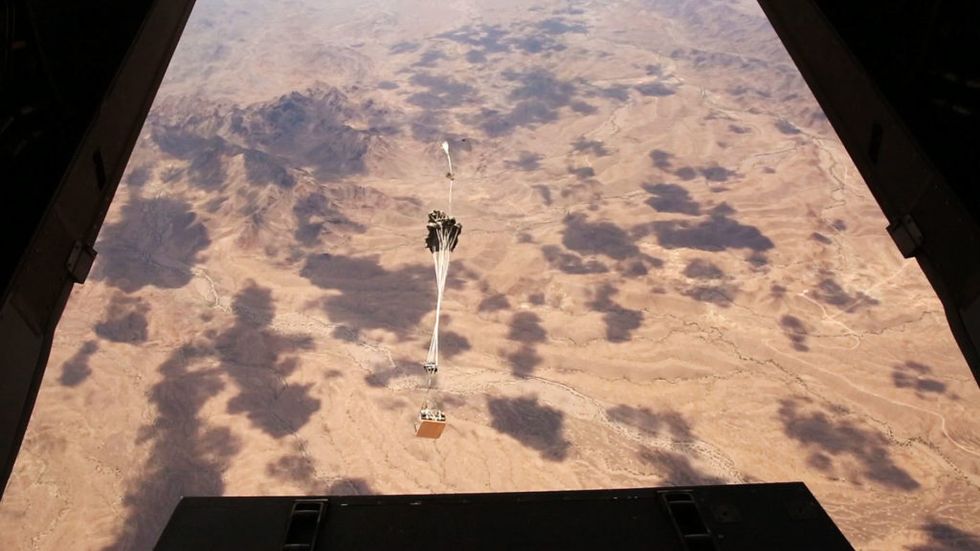 The JPADS systems use GPS, a modular autonomous guidance unit, a parachute and electric motors to guide cargo within 150 meters of their target points. (U.S. Marine Corps photo by Sgt. Laura Gauna/ released)
"An average combat logistics patrol in Afghanistan that's running behind a route clearance platoon may travel at only five to six miles an hour," Capt. Keith Rudolf of the Marine Corps Systems Command's Ground Combat Element Systems said. "Depending on how much supply you have on there, you may have a mile worth of trucks that are slow-moving targets."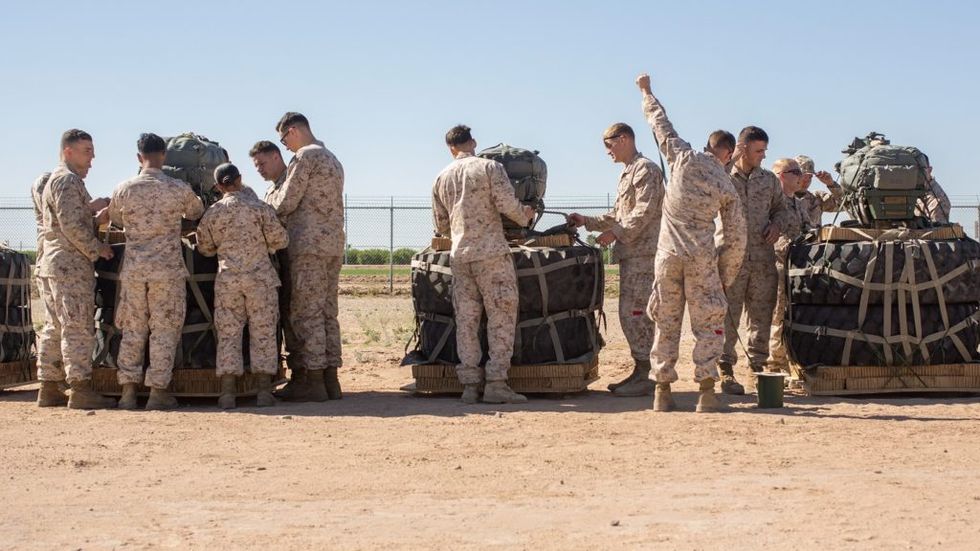 Marines prepare Joint Precision Airdrop Systems for flight during Weapons and Tactics Instructors Course 2-17 on Marine Corps Air Station, Yuma, Arizona. (U.S. Marine Corps photo by Lance Cpl. Roderick Jacquote)
The United States Army also operates the 2,200-pound version of the system and also operates a version of the system capable of delivering five tons of supplies. The Marines have also acquired a version known as JPADS ULW – which can deliver 250 to 700 pounds of supplies.
Both versions of the system enable a cargo plane like the C-130J Hercules or the MV-22 Osprey to drop the pallet from an altitude of 24,500 feet – far outside the range of man-portable surface-to-air missiles, RPGs, heavy machine guns, and small arms.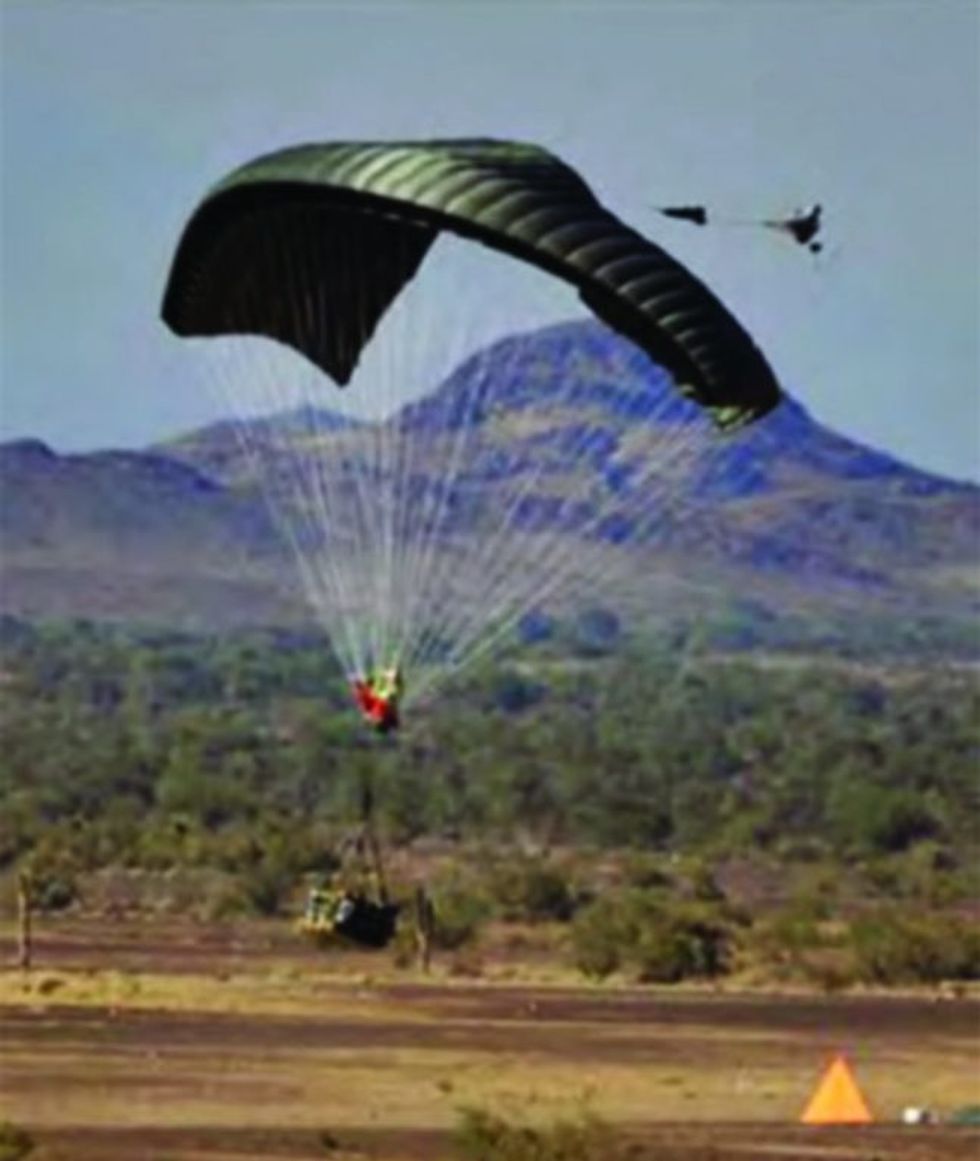 A JPADS nears landing. (US Army photo)
Marine Corps Systems Command is now shifting from the acquisition of the JPADS to sustainment of the system. This includes planning for upgrades to the system to keep it relevant as the missions evolve.
The Marines are also considering a version that will allow reconnaissance Marines to be parachuted in with their gear.