Articles
September 04, 2015 16:22:01 EST
What's not to like about chaplains, right? They hold good conversations, are generally nice, and most keep some extra hygiene products and pogey bait around for troops who wander by the chapel. Oh, they also perform religious services and counsel service members in need.
---
Some of them have distinguished themselves by going far beyond their earthly call of duty. Despite not being allowed to carry weapons, these six chaplains risked their lives to save others.
1. Chaplain Capodanno ignored his amputation and ran into machine gun fire to recover the wounded.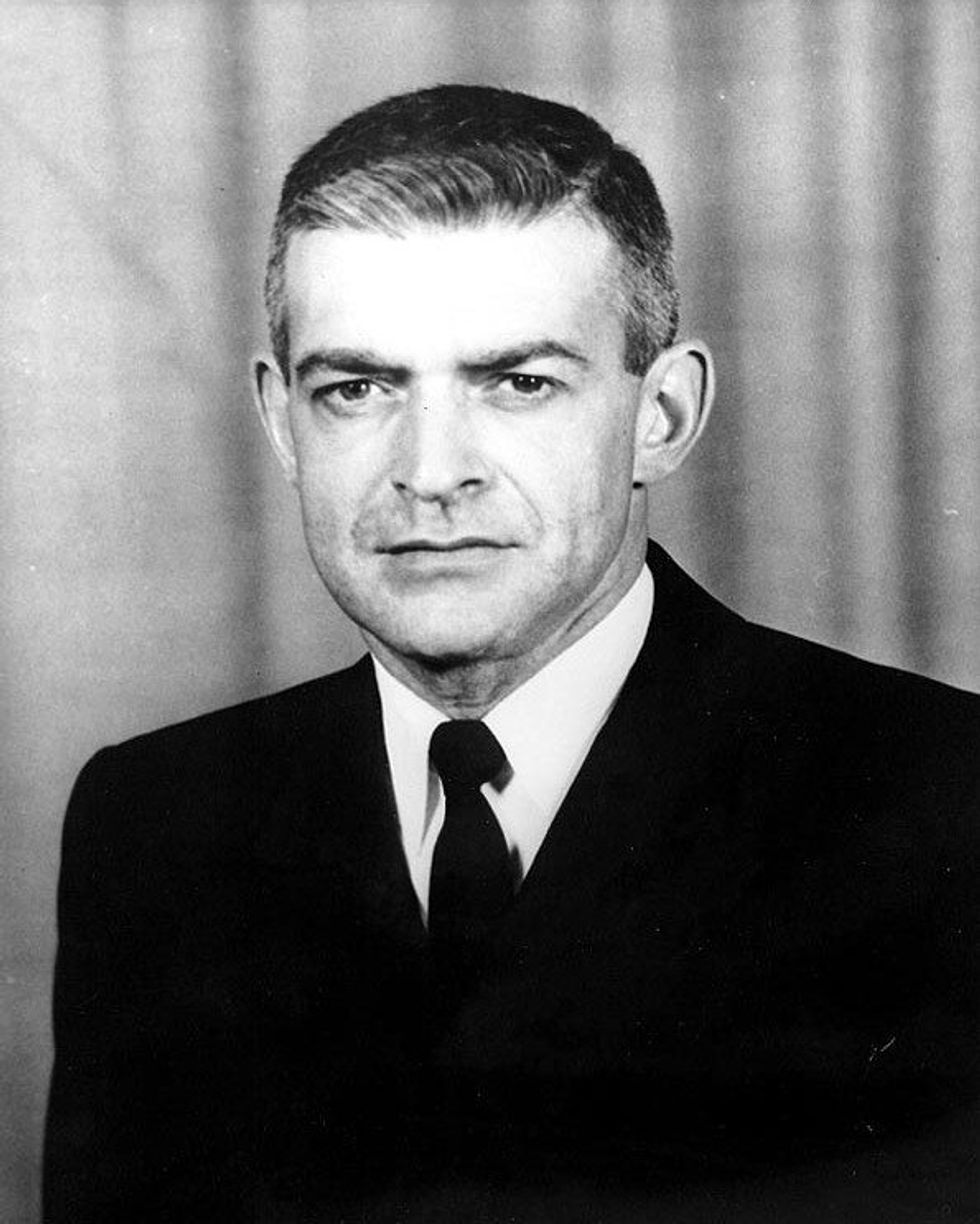 Capt. (Chaplain) Charles Liteky receives his Medal of Honor from President Lyndon Johnson. Photo: White House Photograph Office
Capt. (Chaplain) Charles J. Liteky was accompanying a company in the 199th Infantry Brigade in Vietnam on Dec. 6, 1967 when the company found itself in a fight with an enemy battalion. Under heavy enemy fire, Liteky began crawling around the battlefield to recover the wounded. He personally carried over 20 men to the helicopters and directed medevac birds as they ferried wounded out. He received the Medal of Honor, but later renounced it.
6. Chaplain Holder searched enemy held territory for wounded and dead Americans.
Soldiers with the 19th Infantry Regiment in Nov. 1950 were desperately looking for soldiers lost during a heavy enemy assault in the Korean War. Volunteer patrols repeatedly pushed to the unit's former positions to find the wounded and killed Americans. Capt. (Chaplain) J. M. Holder joined many of the patrols and continued searching even while under heavy enemy fire, according to his Silver Star citation.