Articles
August 02, 2015 07:00:02 EST
1. That time French soldiers hid inside papier-mâché horse carcasses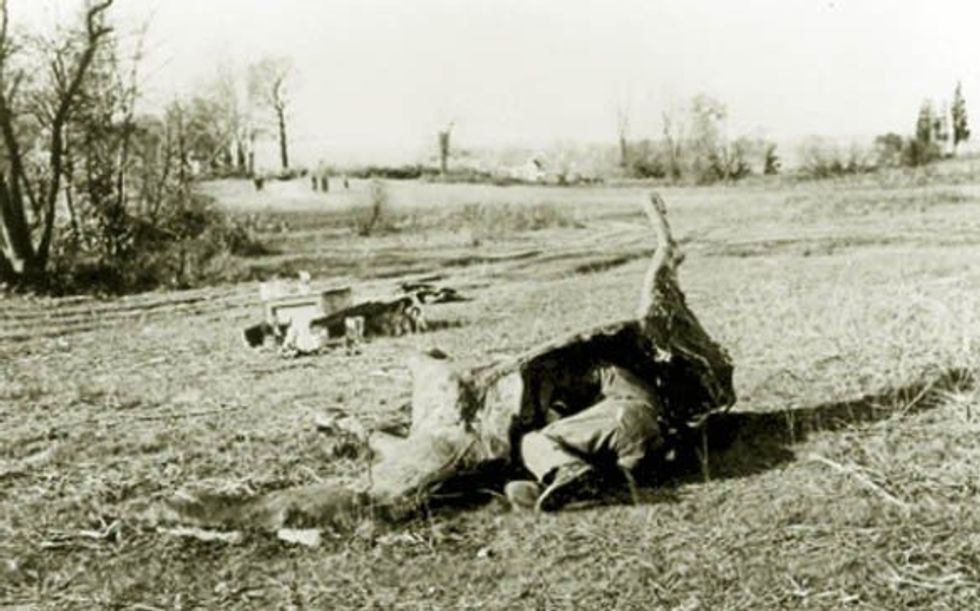 ---
Looking back, trench warfare has to be one of the most insane methods of warfare ever carried out. Between the torrential mud, staggering levels of trench foot, and other diseases that ran rampant, it's a wonder that everyone didn't just give up and get the hell out of the ground.
But World War I was still, in some respects, a gentleman's war. And gentlemen don't let mud get them down. Gentlemen also don't complain about their lack of protective cover — at least not if you're France. While other platoons were bemoaning the crumbling, barren landscape that made up infamous "No Man's Land" — a stretch of charred earth, tangled barbed wire and broken bodies between opposing trenches — a few French soldiers set up camp right in the middle of it.
They weren't alone, though. They were using a very special kind of shelter ... the hooved kind. Don't worry, no one was actually crawling inside of dead horse bodies to hide from enemy artillery fire. Though a dead horse is what started this whole thing.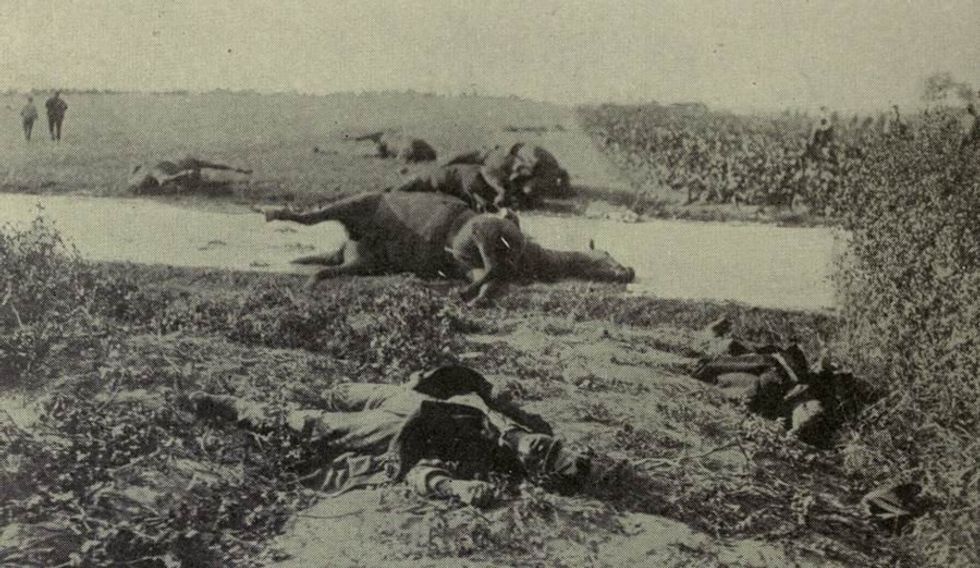 Wonder where they got the idea from... (Photo: Variety)
Thus far, all of our disguise contenders have been relatively believable. When you have shells exploding next to your trench and artillery fire screaming in your ears, you're probably not going to spend much time debating the validity of a slightly iron-looking tree, or a particularly limp dead horse. No one has time for that kind of daydream. And even though the cross-dressing sailors were doubly ridiculous, they had the advantage of distance from enemy scopes.
This story, however, is just plain insane. In 1973, a group of Israeli special forces commandos entered Beirut on a mission to take out three key leaders of the [Palestine Liberation Organization] who were responsible for the Munich massacre of the 1972 Olympics. The mission, dubbed "The Spring of Youth," was incredibly risky, and the operatives knew that some deception would be in order if they were to get in and out of the area safely.
So, the Israeli commandos did the logical thing — they dressed up as women. Besides being confident in their ability to infiltrate the PLO, they were also apparently confident that their enemies had never seen a woman before. Or that they could really rock a pair of heels, who knows.
With wigs, fake boobs and matching shoes all in place, the muscled members of the Israeli special forces strolled down the street on the arms of other members of their secret group, who were normally-dressed men.
The fake couples were able to pass right by bodyguards and police without inciting any suspicions, and the hidden team was able to walk up to the apartment building of the PLO leaders and wait right outside their doors. Once safely inside, the men and "women" burst through the doors and pulled out their hidden guns and explosives, shooting and killing the stunned PLO members and avenging the deaths of their murdered countrymen.
The story gets even crazier from here. One of the femme fatales who carried out the high stakes mission was Ehud Barak, who would eventually serve as Prime Minister of Israel and currently serves as Defense Minister. Just goes to show you that dressing in drag could help you make it to the top.