Articles
March 29, 2016 13:51:16 EST
Security concerns over threats from ISIS prompted the Pentagon to order evacuations of military families from Southern Turkey, specifically Incirlik Air Base, Izmir, and Mugla. The State Department followed suit, ordering the evacuation of families connected to the U.S. consulate in Adana.
---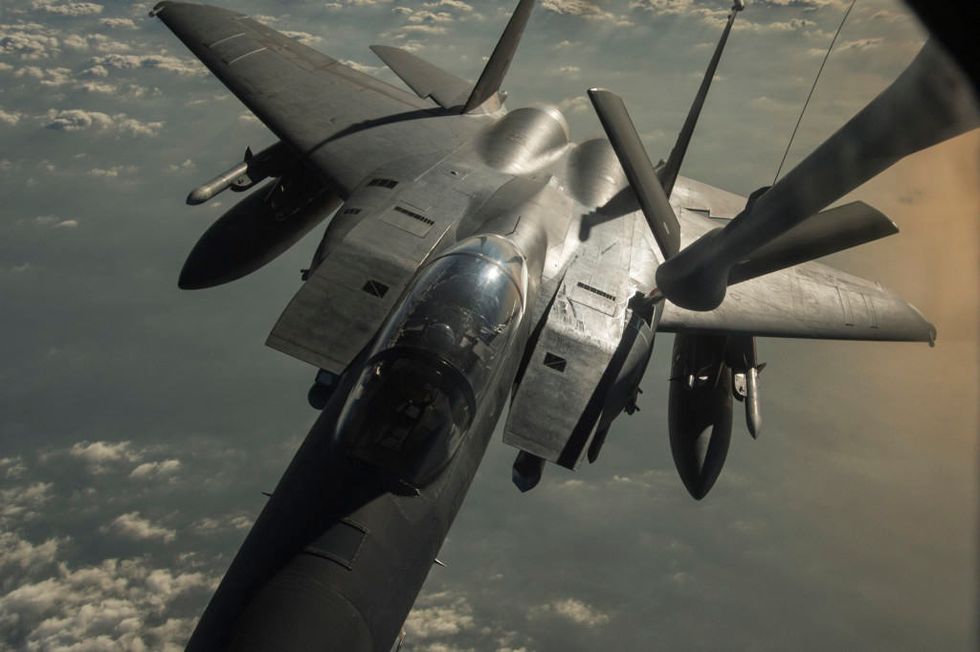 A U.S. Air Force KC-135 Stratotanker from the 340th Expeditionary Air Refueling Squadron refuels a F-15 Strike Eagle in support of Operation Inherent Resolve, Dec. 28, 2015. OIR is the coalition intervention against the Islamic State of Iraq and the Levant. (U.S. Air Force photo by Tech. Sgt. Nathan Lipscomb)
"The decision to move our families and civilians was made in consultation with the Government of Turkey, our State Department, and our Secretary of Defense," Gen. Philip M. Breedlove, commander of U.S. European Command, said in the statement. The decision affects 700 spouses and children in these areas.
The ongoing threat of ISIS attacks in Turkey makes Incirlik and other U.S. installations prime targets for terrorism. U.S. security forces in the country have been a Force Protection Condition (FPCON) Delta for weeks. Delta is the highest alert level, meaning intelligence has been received that terrorist action against a specific location or person is imminent. The base was locked down in July 2015 and voluntary departures for dependents were authorized in September.  The latest order is mandatory.
Almost 100 people have died in the five terror attacks in Turkey in 2016 alone. Two of the attacks were claimed by ISIS, while the other three allegedly from Kurdish terrorist organizations, which is still a threat to U.S. forces, as the Incirlik Air Base is shared with the Turkish Air Force. Incirlik, located 100 miles from the Turkish border with Syria, houses 2,500 American troops.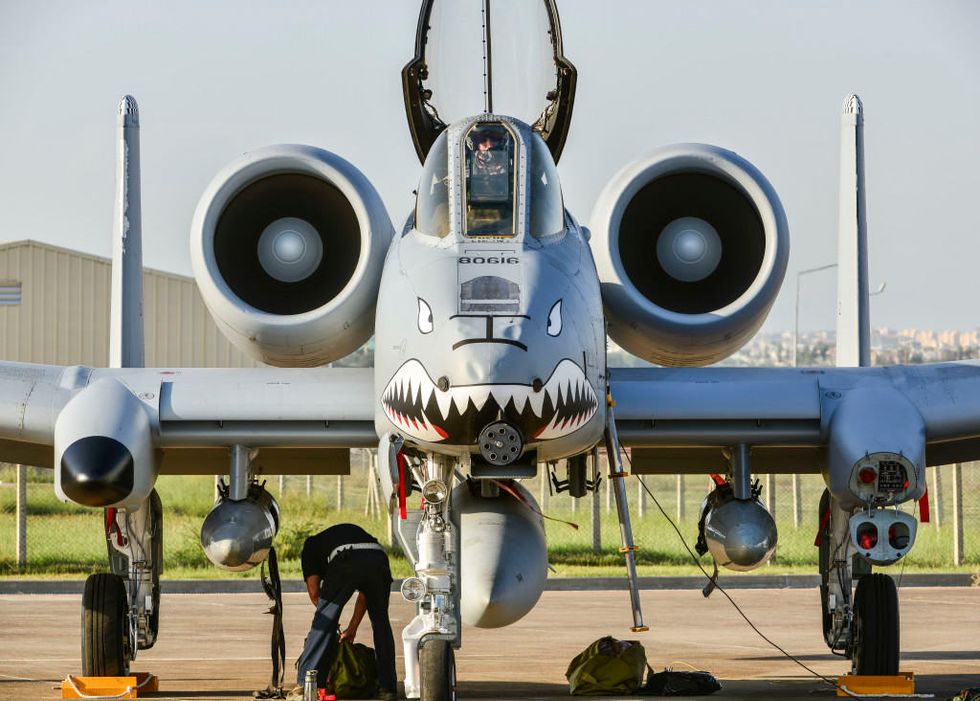 An A-10C Thunderbolt II attack aircraft sits on the flight line at Incirlik Air Base, Turkey Oct. 15, 2015. Along with the 12 A-10C Thunderbolt IIs from Moody Air Force Base, Georgia, the U.S. Air Force deployed support equipment and approximately 300 personnel to Incirlik AB in support of Operation Inherent Resolve. This follows Turkey's recent decision to open its bases to U.S. and other Coalition members participating in air operations against ISIL. (U.S. Air Force photo by Airman 1st Class Cory W. Bush)
"This step does not signify a permanent decision to end accompanied tours at these facilities," said a European Command statement. "It is intended to mitigate the risk to DoD elements and personnel, including family members, while ensuring the combat effectiveness of U.S. forces and our mission support to operations in Turkey. The United States and Turkey are united in our common fight against ISIL, and Incirlik continues to play a key role in counter-ISIL operations."