Articles
December 19, 2014 12:52:02 EST
Whether they're picking on the sister services, on their own service, or on civilians, service members come up with some great memes. Here are 13 we found around the web that made us laugh this week.
---
I'm sick of cleaning this weapon.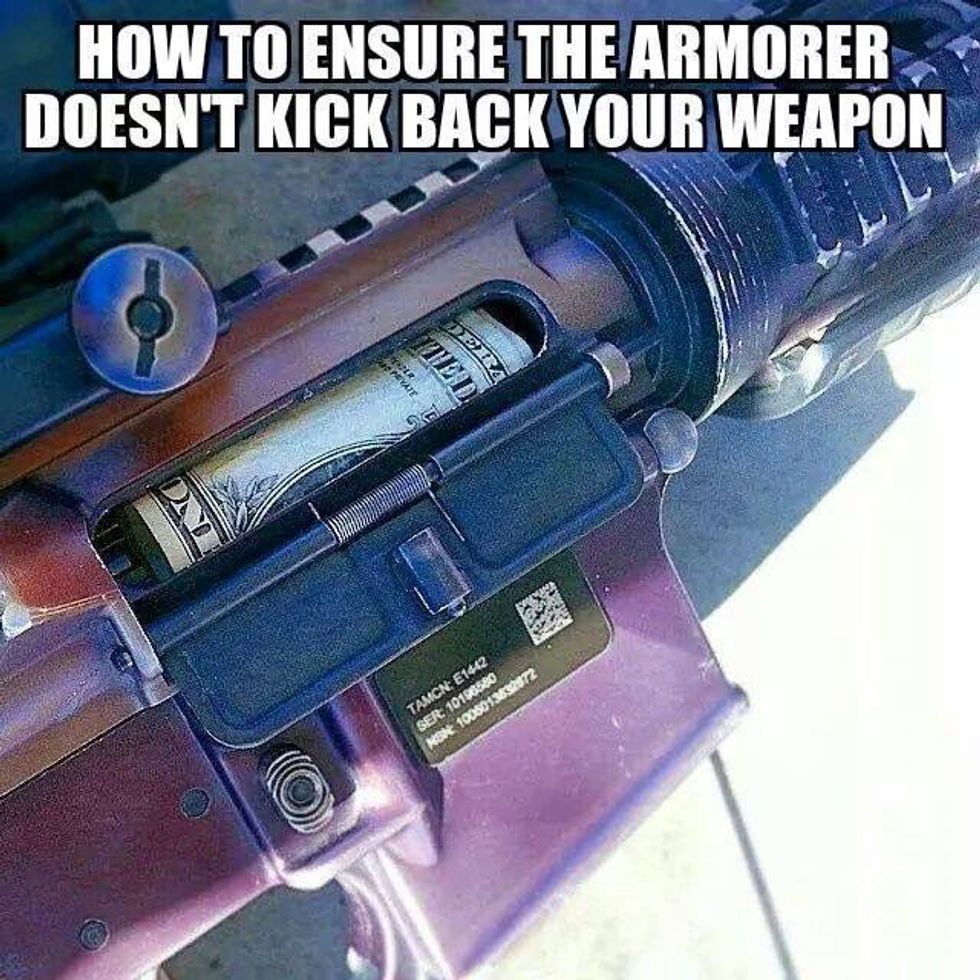 Money: The cheat code for life.
That awkward moment when you have to signal a robot ...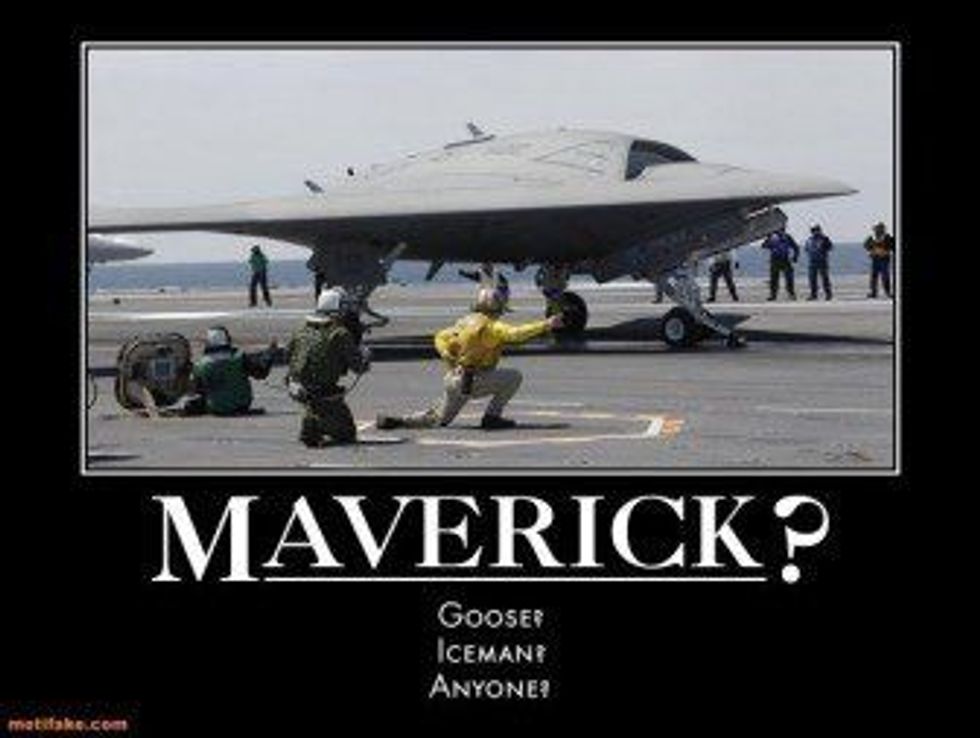 Does the pilot still salute before taking off?
Awk-ward...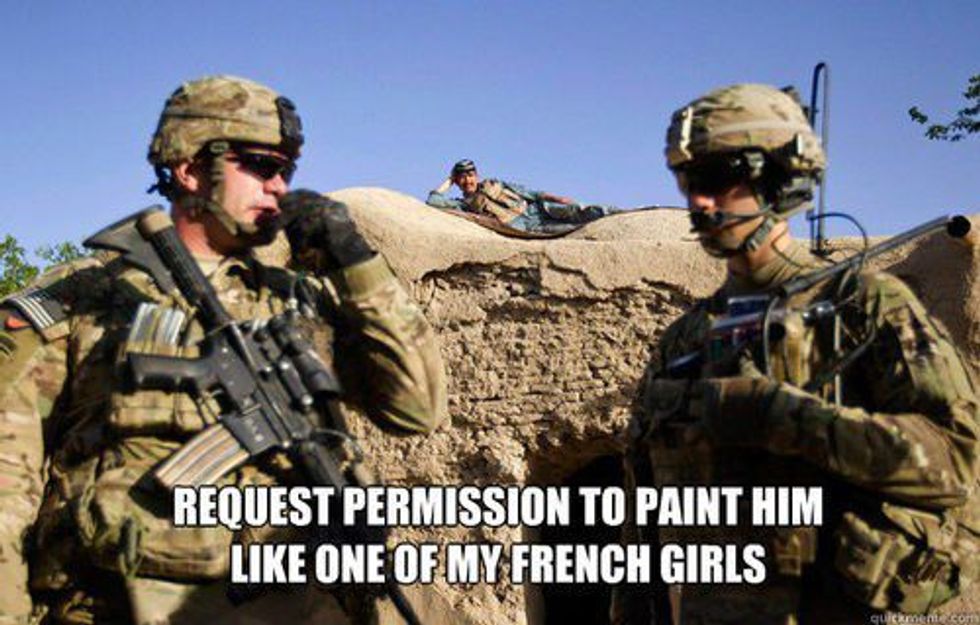 The key to building trust between allied military forces is to help each other with arts and crafts.
God granted his best powers to the Warthog.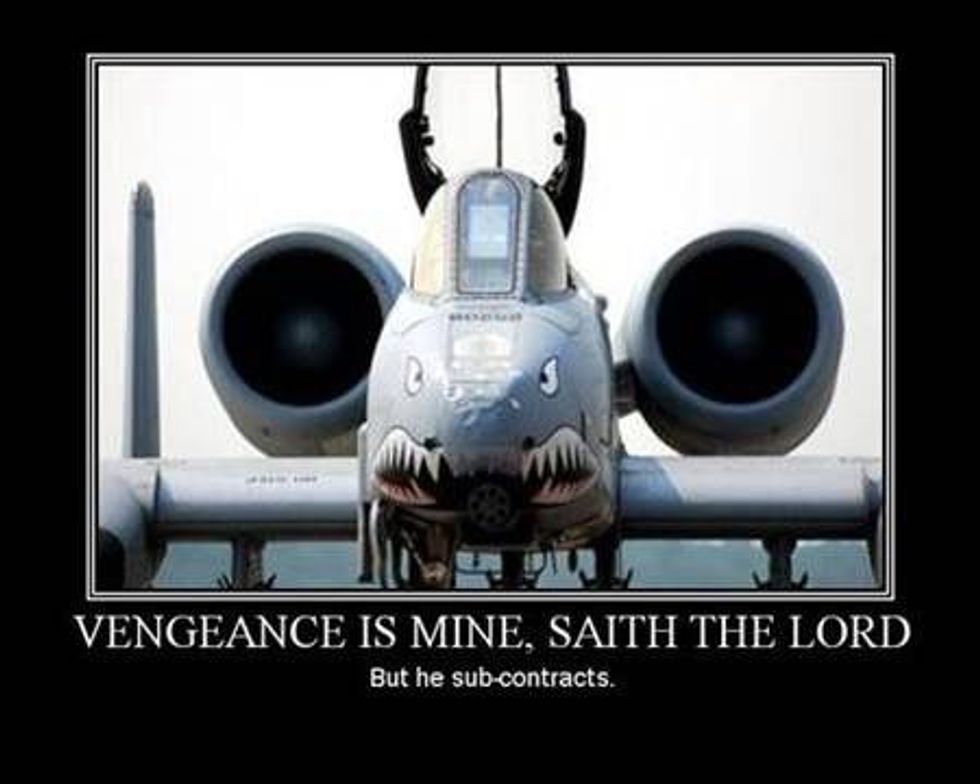 The A-10 could have made short work of Sodom and Gomorrah without that nasty, pillar of salt side effect.
The Navy reminds the Air Force who controls the sky over the other 70% of the planet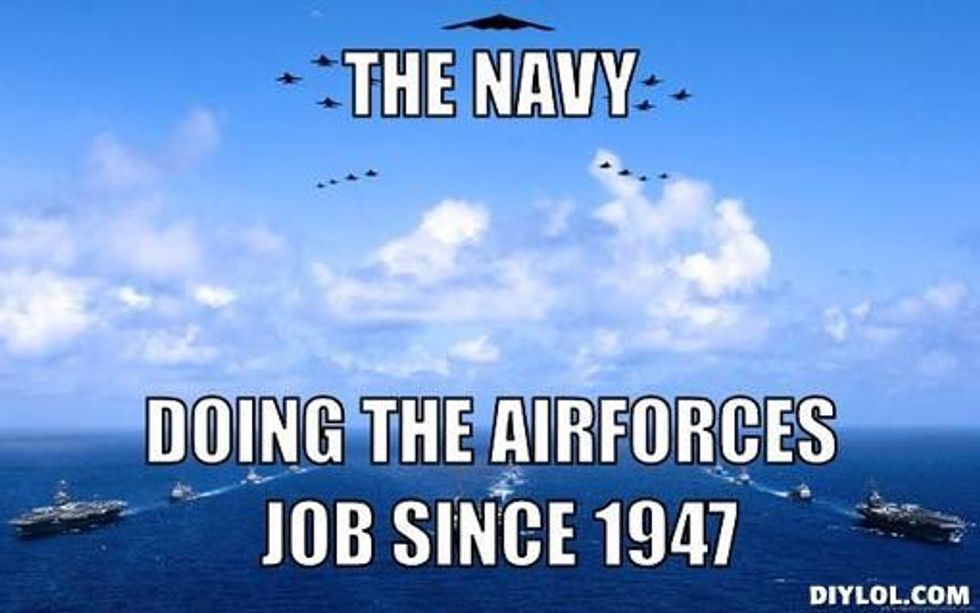 The Air Force was just busy this day… with stuff. Really important stuff. You wouldn't understand.
The TSA keeps us safe from toe nail clippings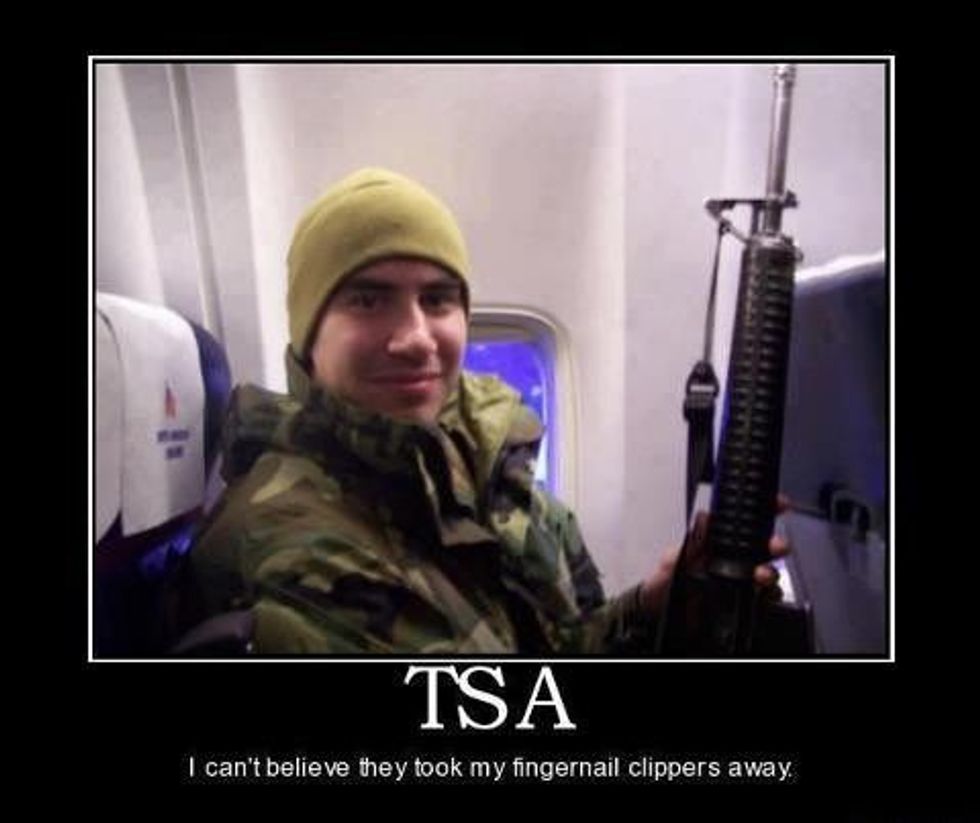 "You've signed a contract pledging you life to your country, gone through combat training and dozens of mission readiness exercises, and now you're deploying with your weapons to a war in the Middle East? Alright, but no liquids or gels over 4 ounces."
Air Force gas station attendants taxi into position.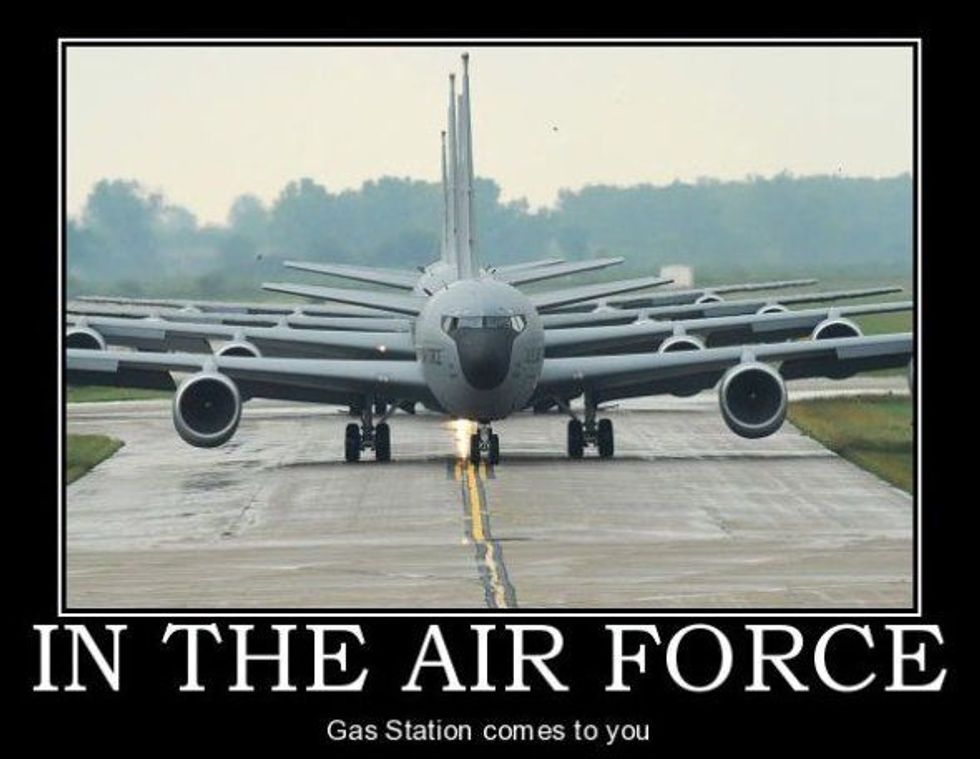 That would make long drives easier, but do they take GPCs?
Marines search desperately for, "The Preciousssss!"
It's probably smarter to take Gollum's jewelry than to piss this guy off.
Air Force gives the Army a spot.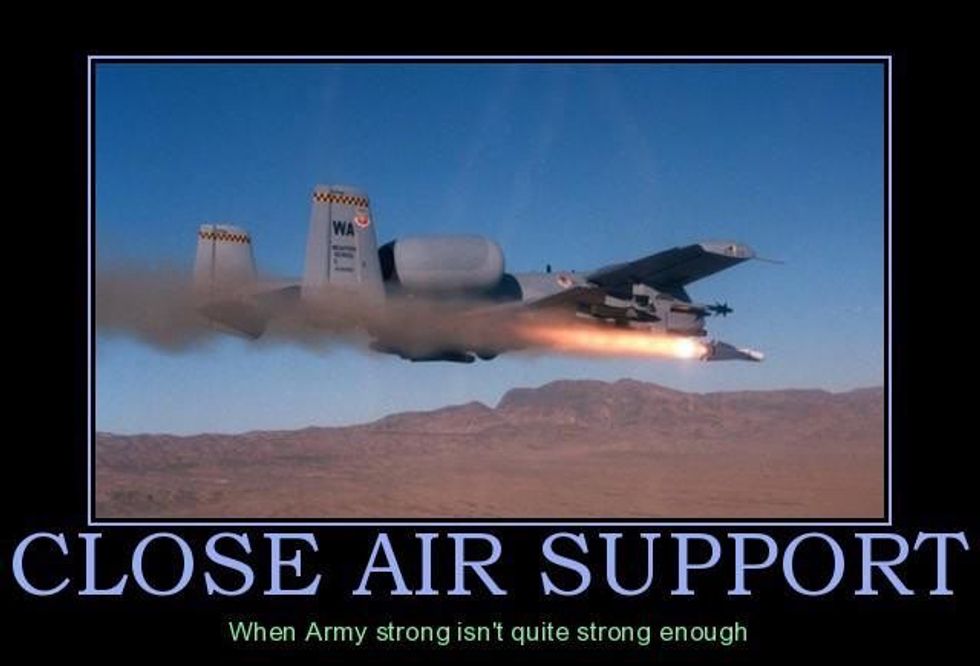 The Army is just tired from all the marching. They'll get the next one.
The Navy clears its throat.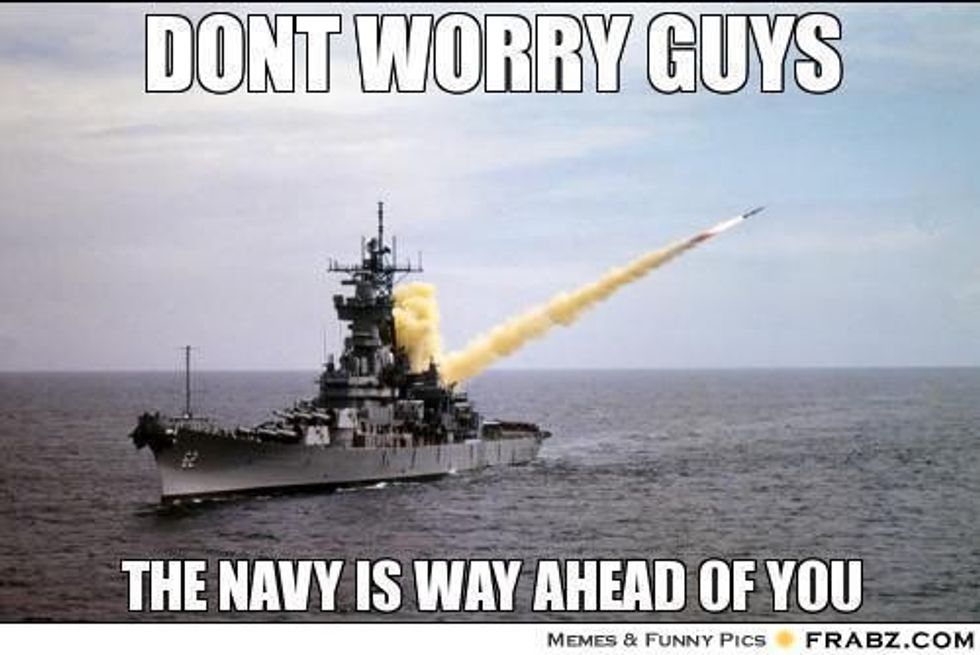 Well, their ships are behind you, but their Tomahawks will be ahead of you soon.
The Marine Corps Fashion show is very hit or miss.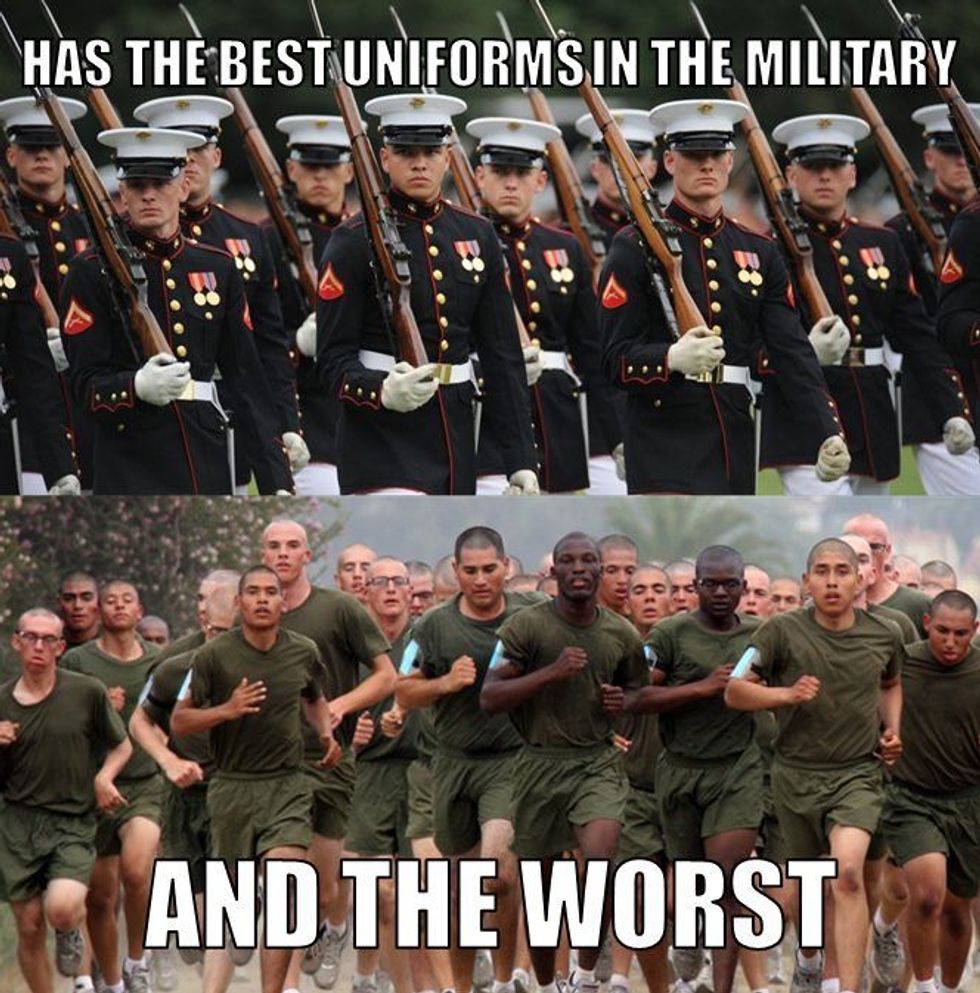 Face it, if it weren't for the ridiculous PT uniform, there would be too many screaming fans for the platoon to run through.
A wife wishes for a Marine's comfort.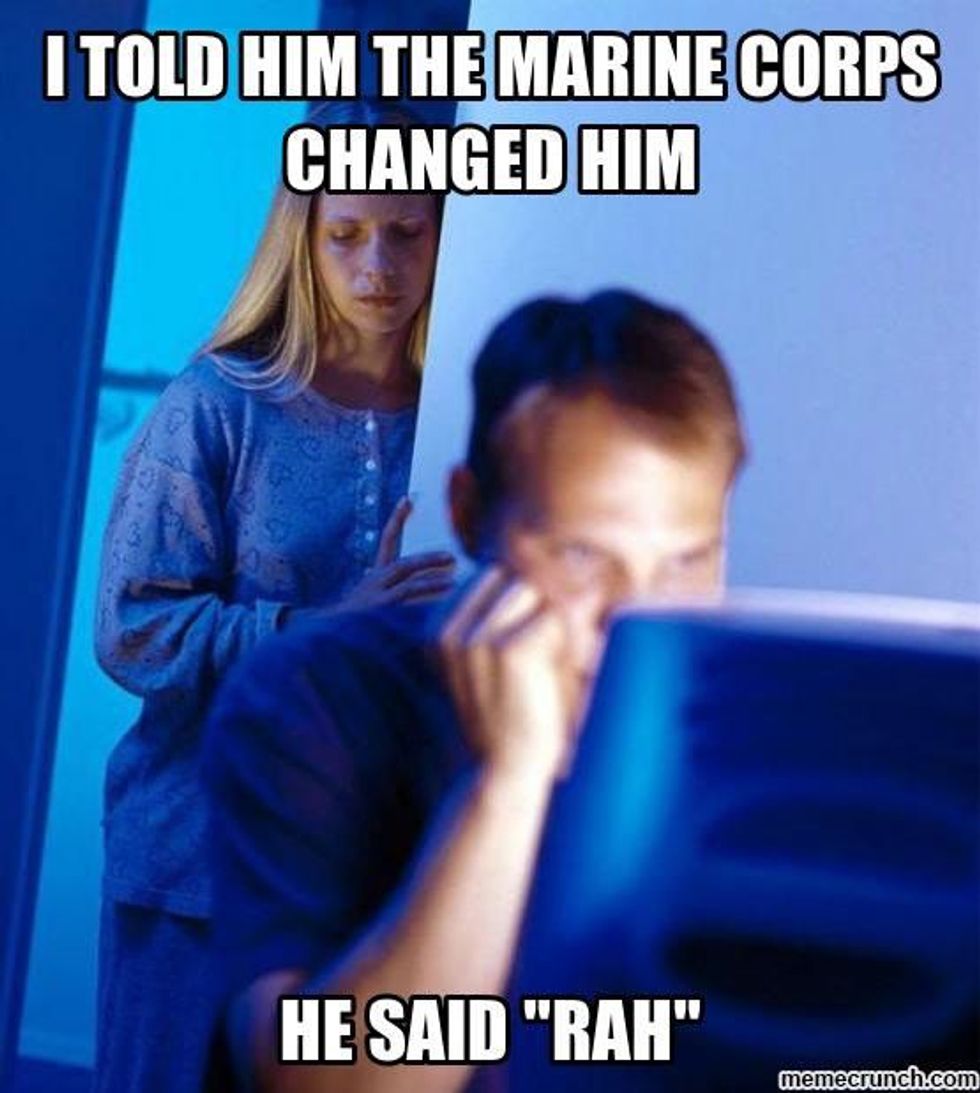 Don't worry, he'll come to bed after looking at just one more meme.
Chaplain gives some words of… Well, words anyway.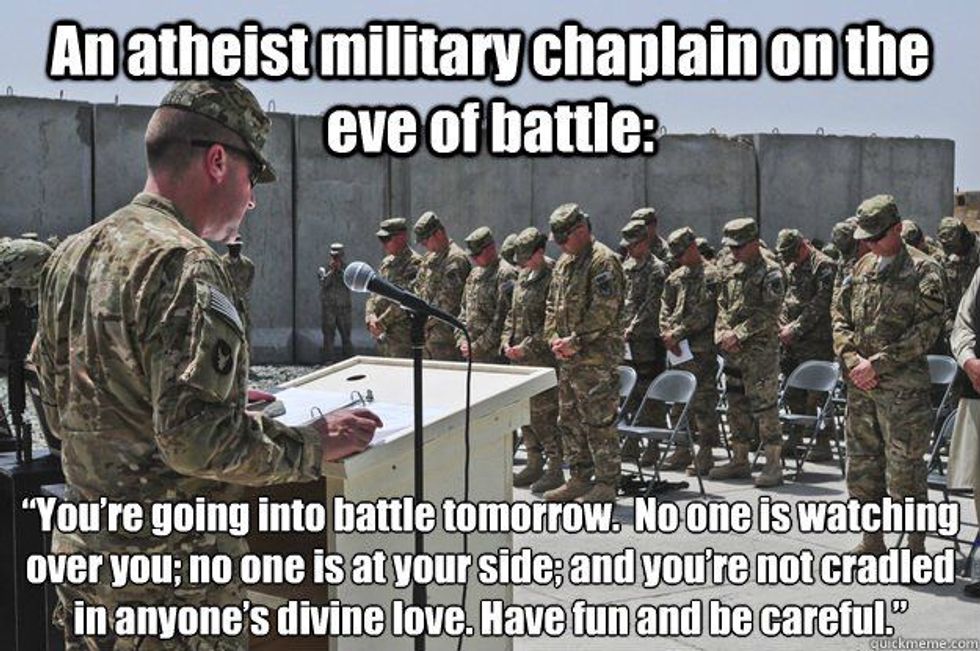 The troops would still love this guy. "Did he just say, "Have fun?" Best. Chaplain. Ever."