Articles
July 10, 2015 04:00:53 EST
Back to standard two-day weekends. Oh well. At least Independence Day weekend was fun while it lasted.
---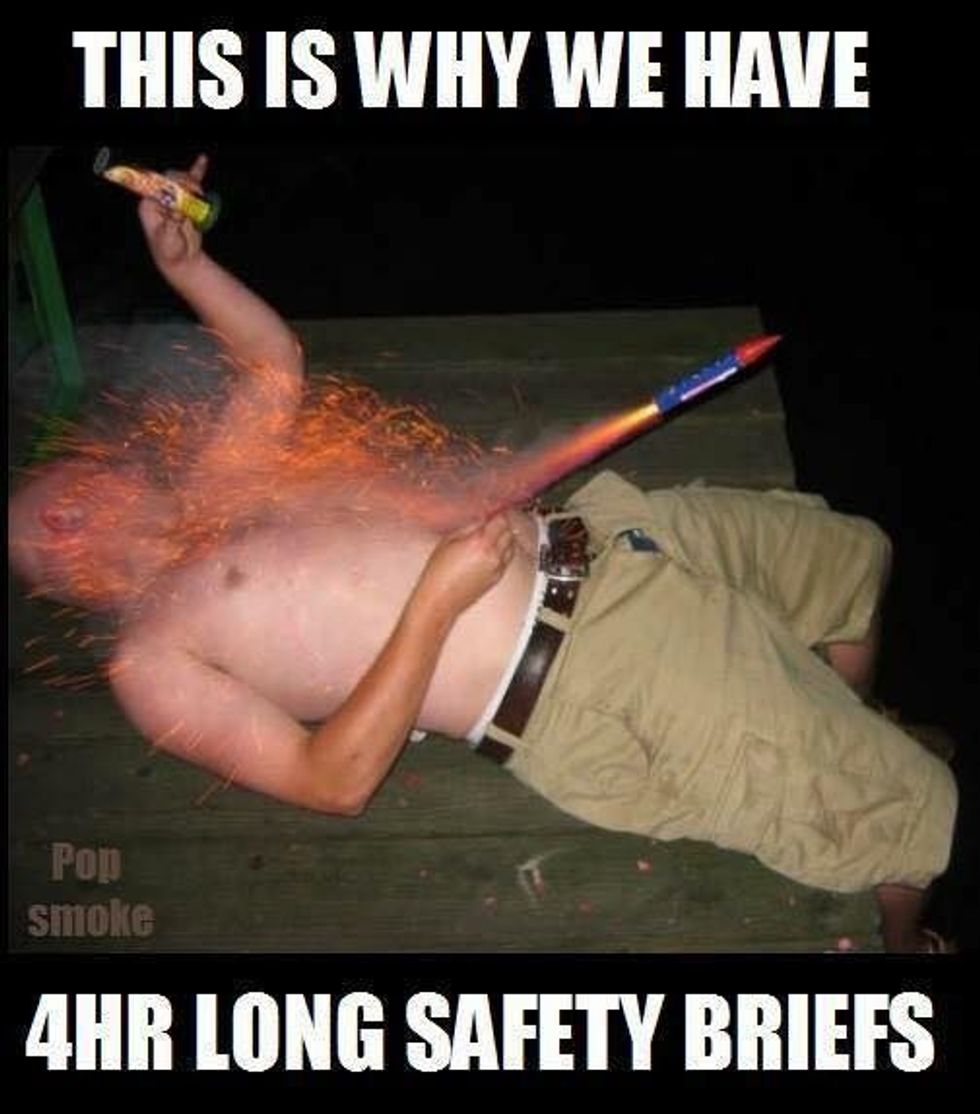 Hopefully, this guy wasn't in your unit.
2. If you want logistics join the Army (via Terminal Lance)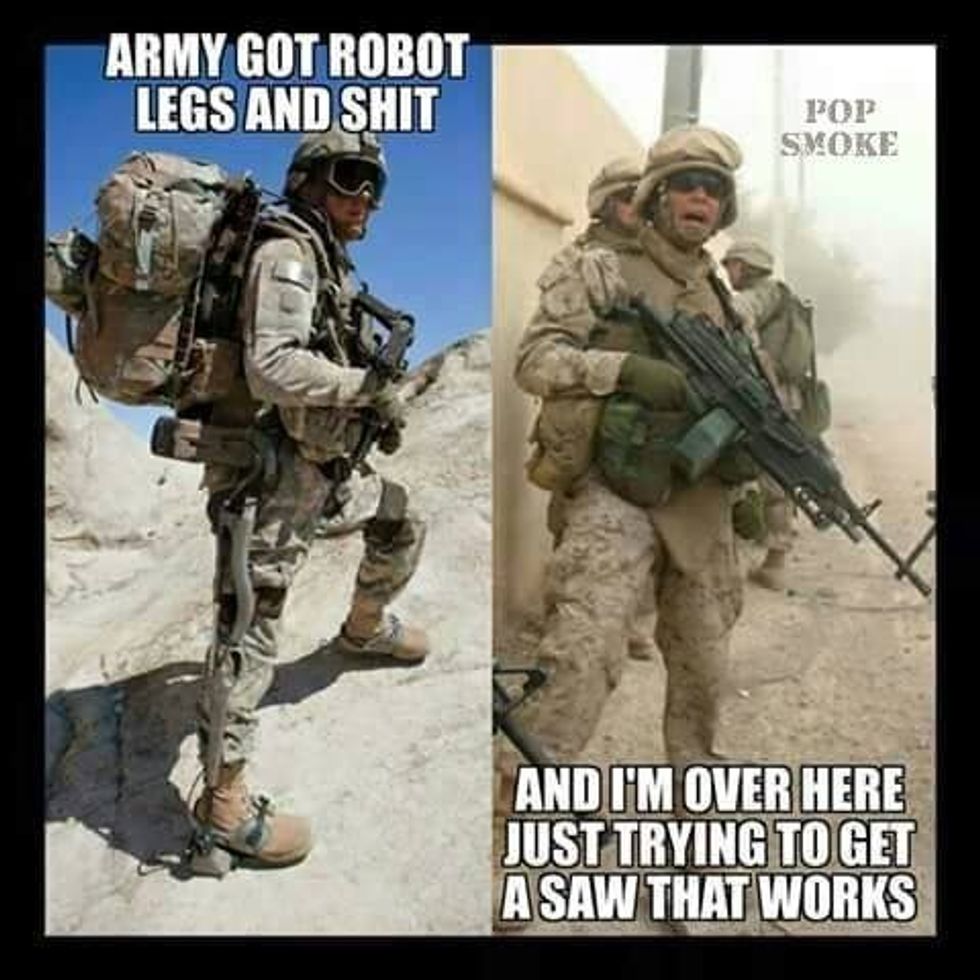 If you want robots, join DARPA.
3. Your medicine will be ready when it's ready ... (via Sh*t My LPO Says)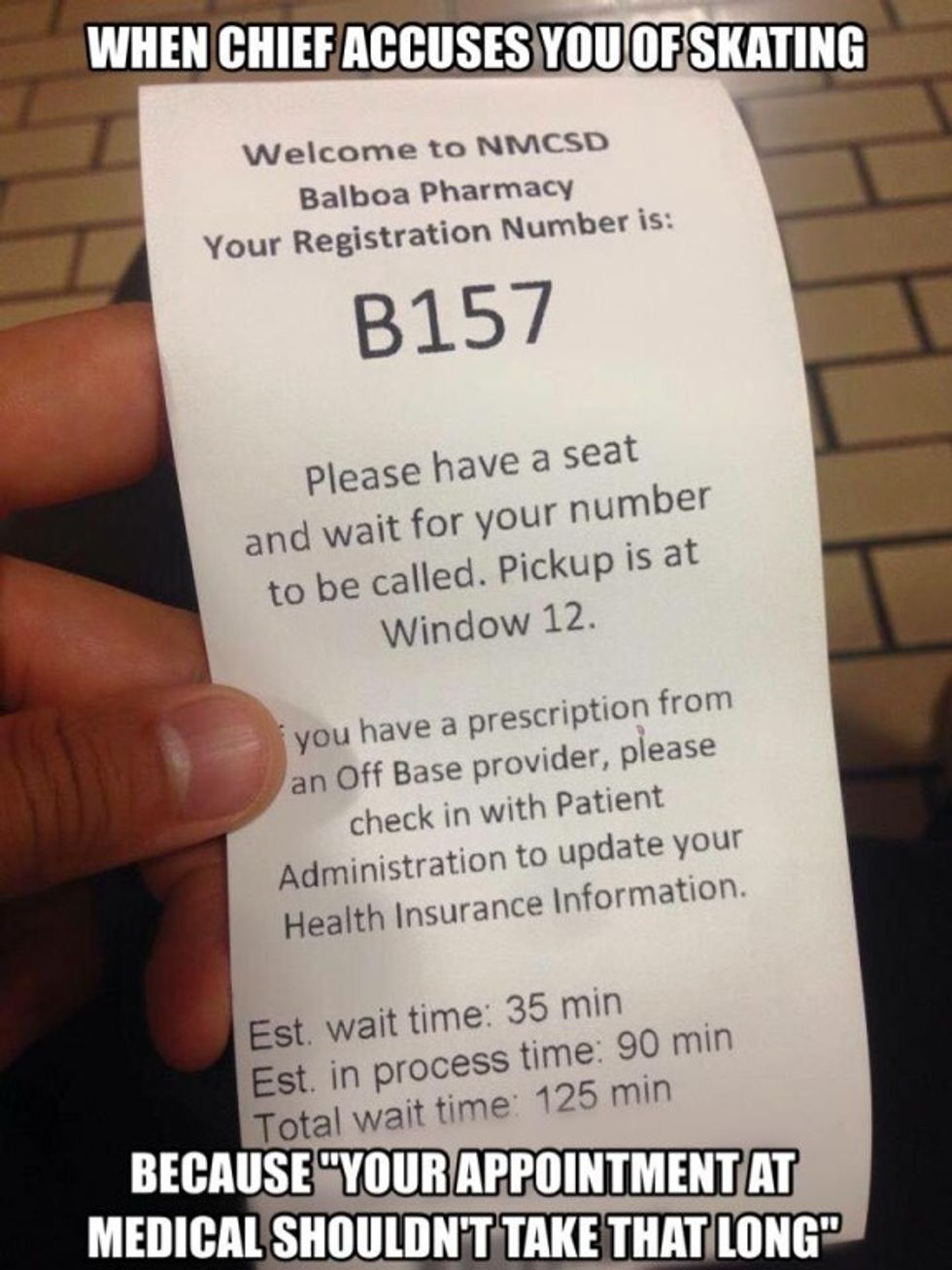 ... which will be sometime next Thursday.
4. Congratulations on your contract (via Sh*t My LPO Says).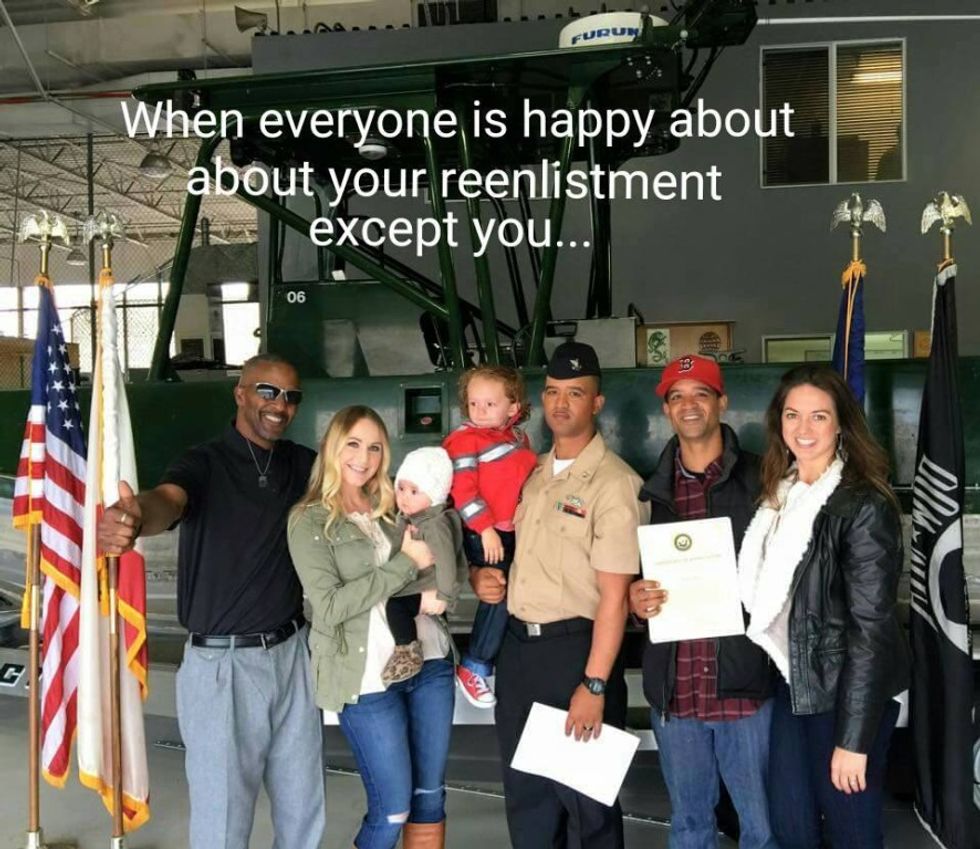 It's a bummer when your family celebrates that they'll only see you half the time for the next few years.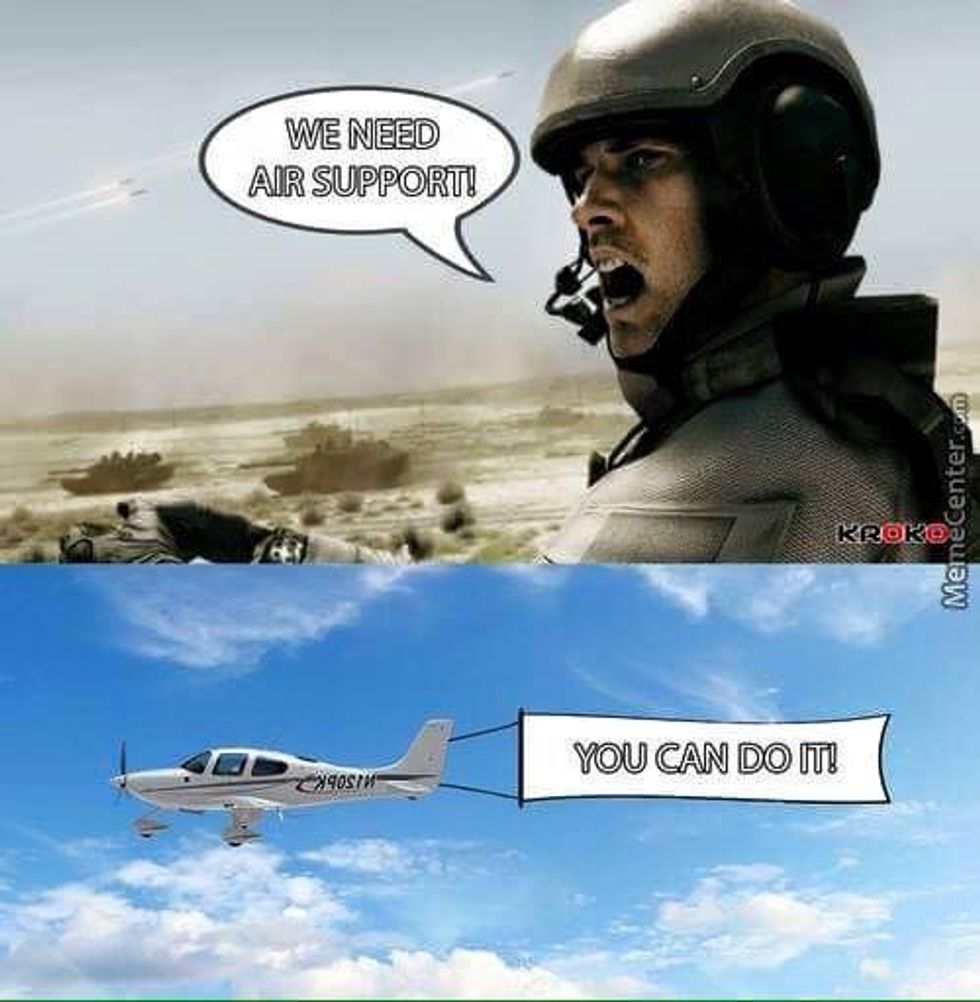 But at least everyone's spirits are up.
6. Profiles, chits, doctors' notes, it's all shamming.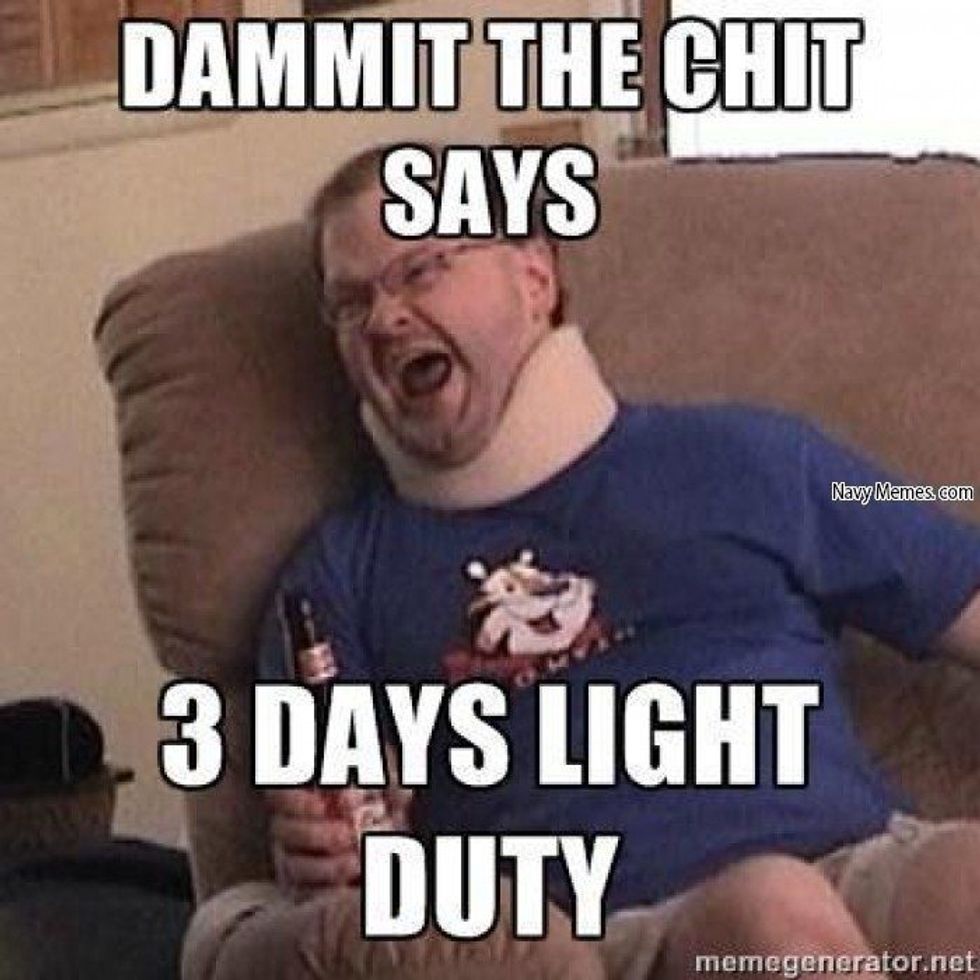 Not sure which service lets you spend your light duty drinking beer in a recliner though. Pretty good reenlistment incentive.
7. You know that even Unsolved Mysteries couldn't answer that question, right? (via Team Non-Rec)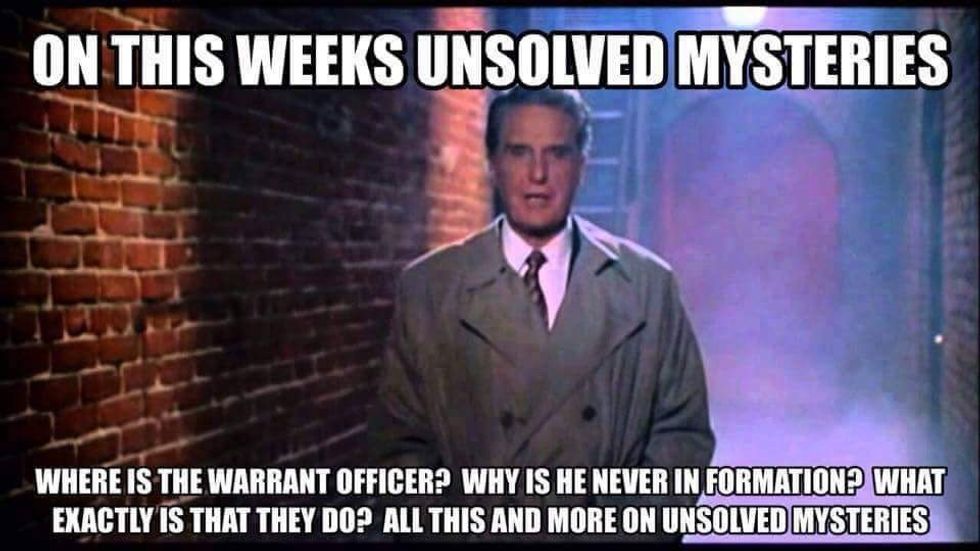 Warrant Officer's are like reflective belts. The brass insist they work and everyone else just goes along with it.
8. I want to see these three guys shark attack some young private (via Sh*t My LPO Says).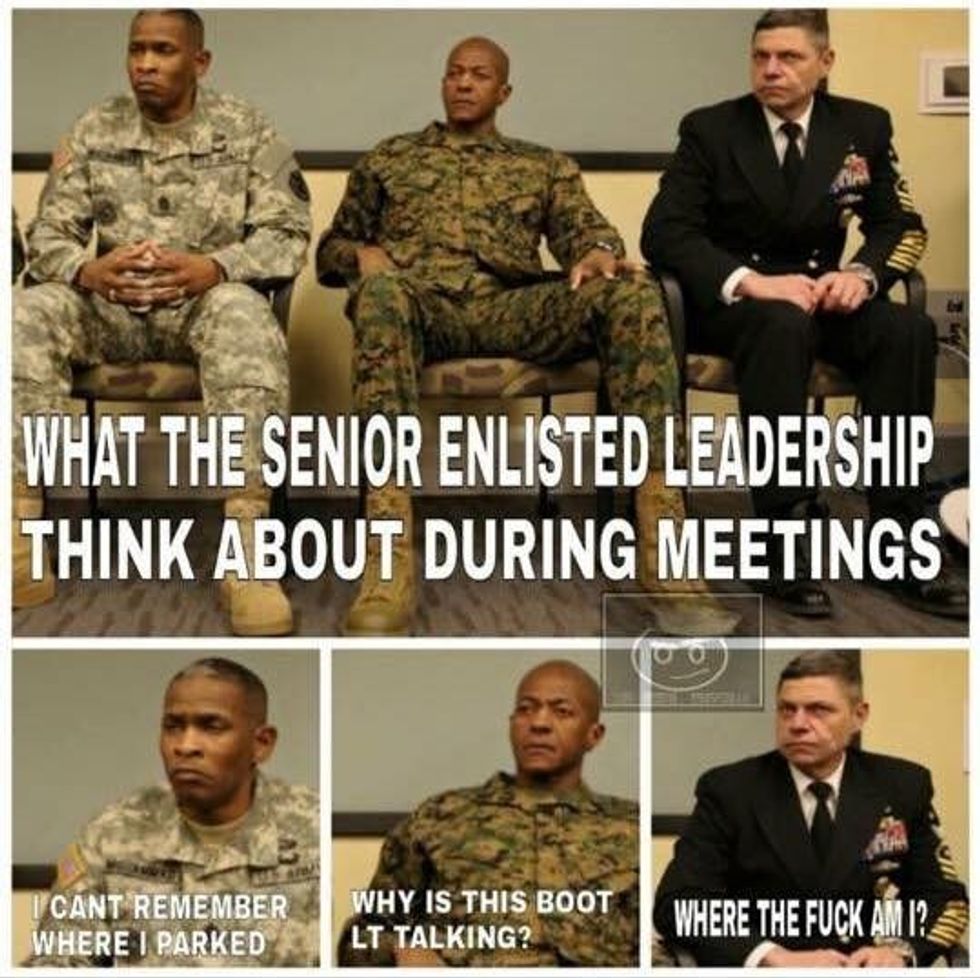 It's always great when lieutenants explain the military to senior enlisted.
9. It gets real out there (via Team Non-Rec)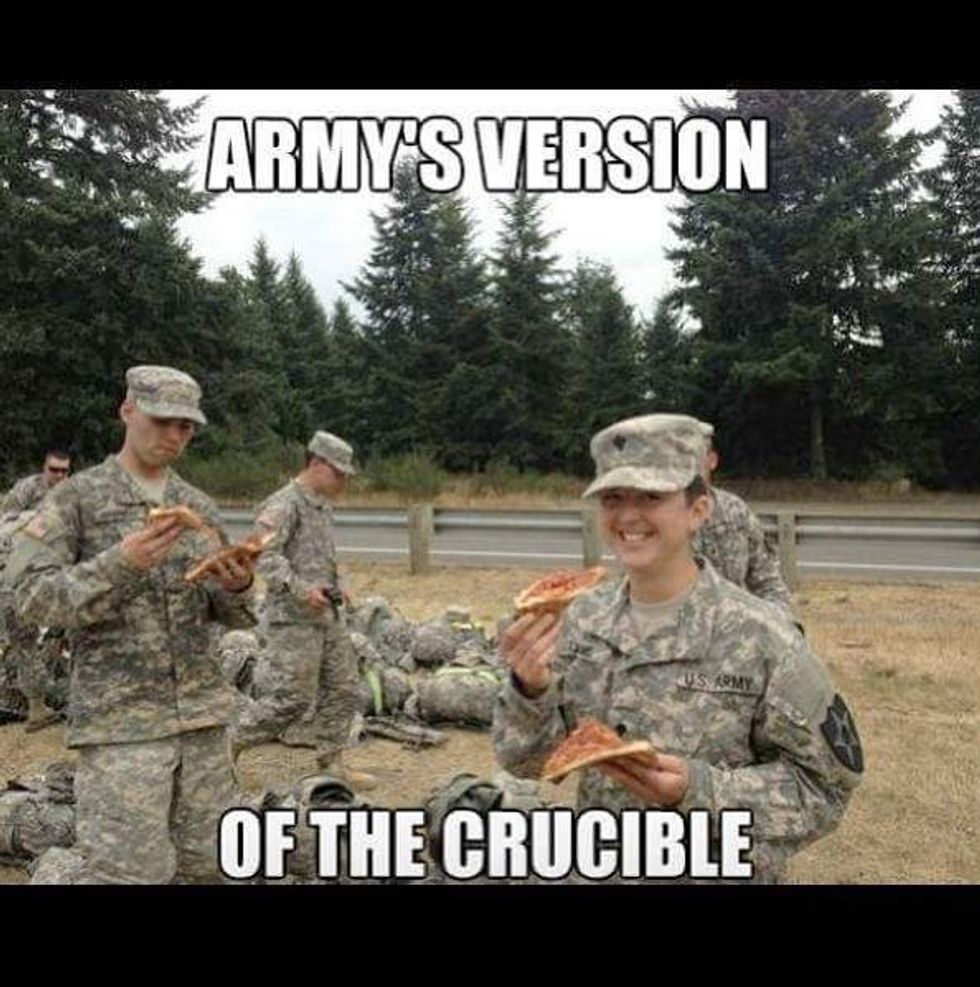 I mean, they don't even have napkins for their pizza.
10. Patriotic duty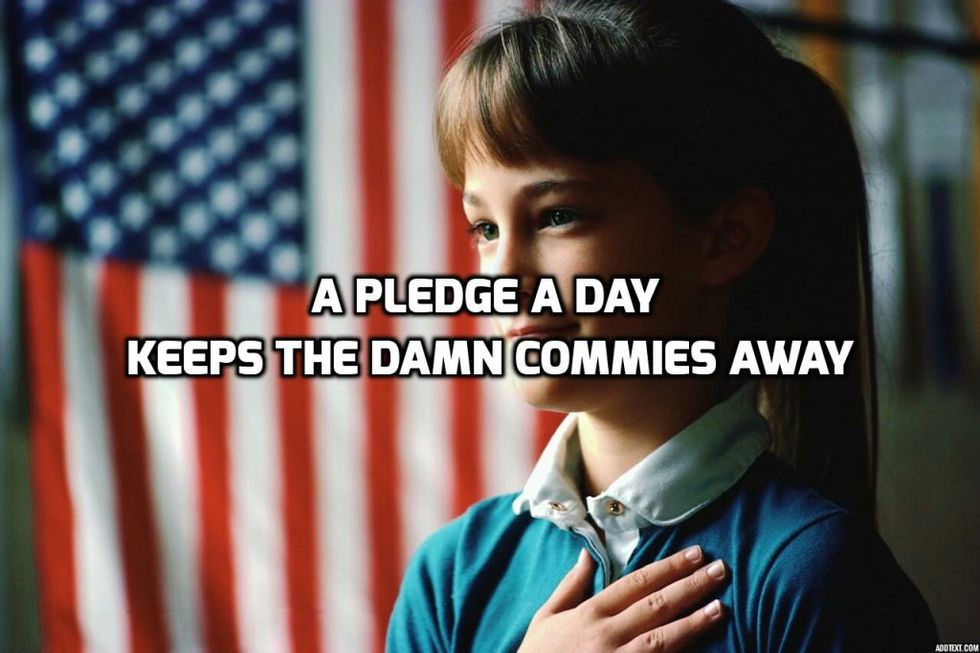 Say your pledges, protect America, see peace in our time.
11. They specialize in anti-oxidation operations and haze grey proliferation.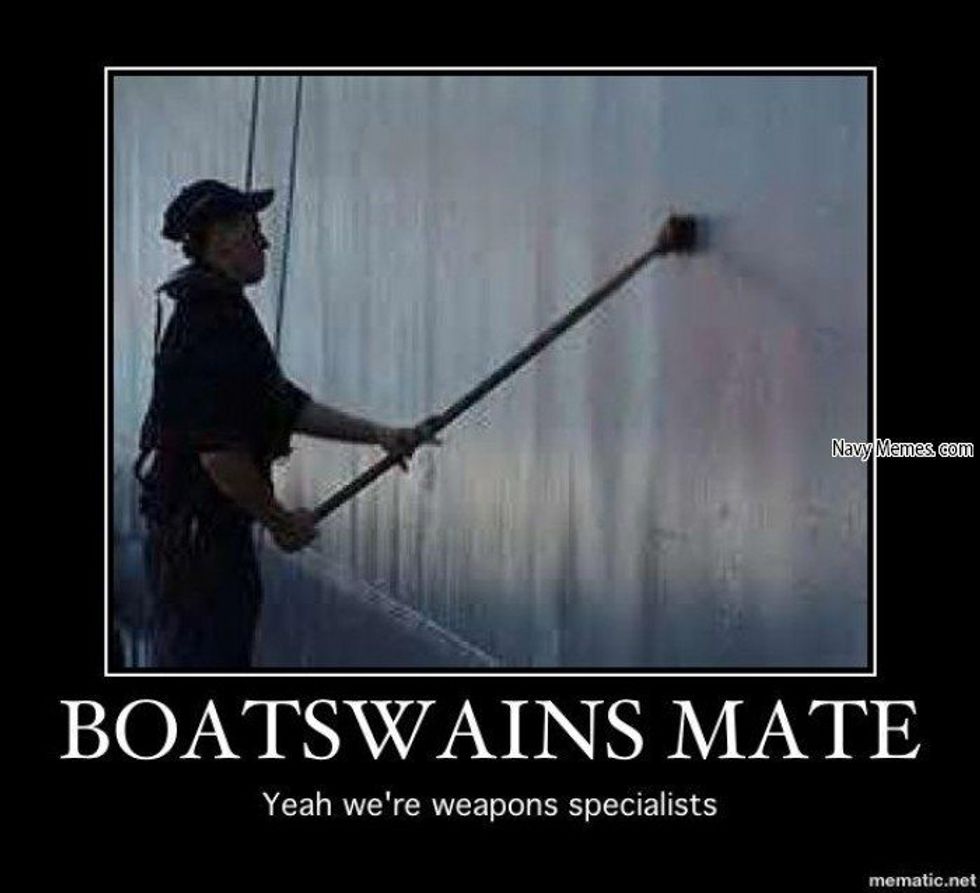 That's a fancy way of saying they scrape rust and spread paint.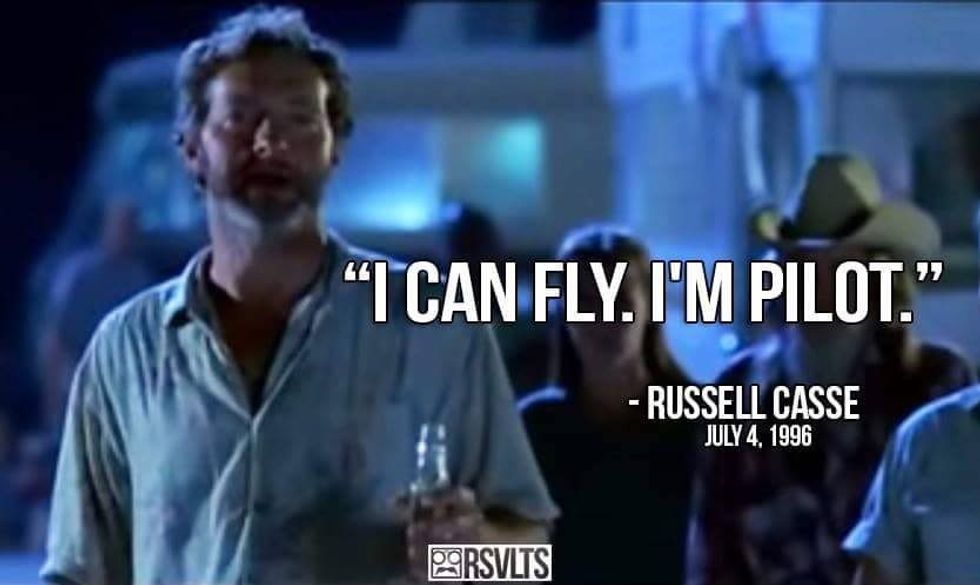 Clearly, this man behind the stick of an F/A-18 is a good idea.
13. You want their attention? Better have some Oakleys and cigarettes that "fell off a truck."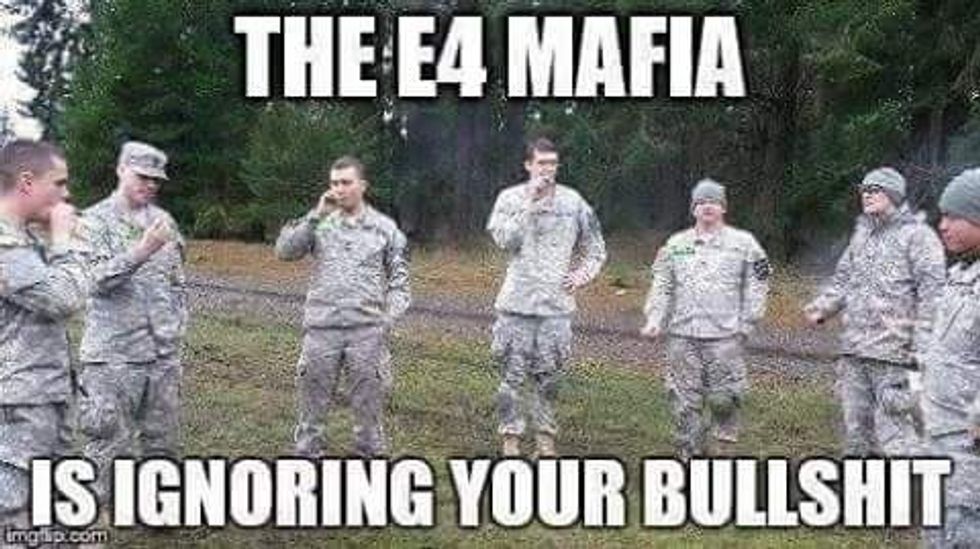 This is also what the E4 promotion board looks like.
WATCH: Vet On The Street
[jwplatform zUo7z8wn]