Articles
May 09, 2015 07:00:05 EST
The military has very talented photographers in its ranks, and they constantly attempt to capture what life as a service member is like during training and at war. This is the best of what they shot this week:
---
AIR FORCE
Soldiers from the 193rd Infantry Brigade join Airmen from the 26th Special Tactics Squadron to execute a parachute jump as a part of exercise Emerald Warrior at Melrose Air Force Range, N.M.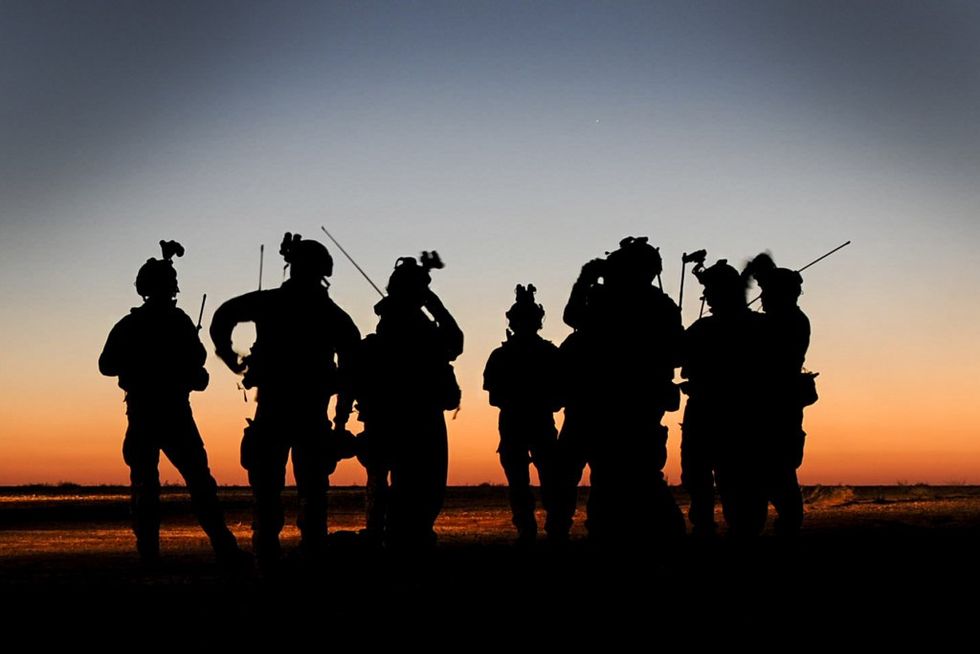 Photo: Airman 1st Class Shelby Kay-Fantozzi
A U.S. Air Force combat controller jumps out of an MC-130J Combat Shadow II during Emerald Warrior 2015 at Hurlburt Field, Fla.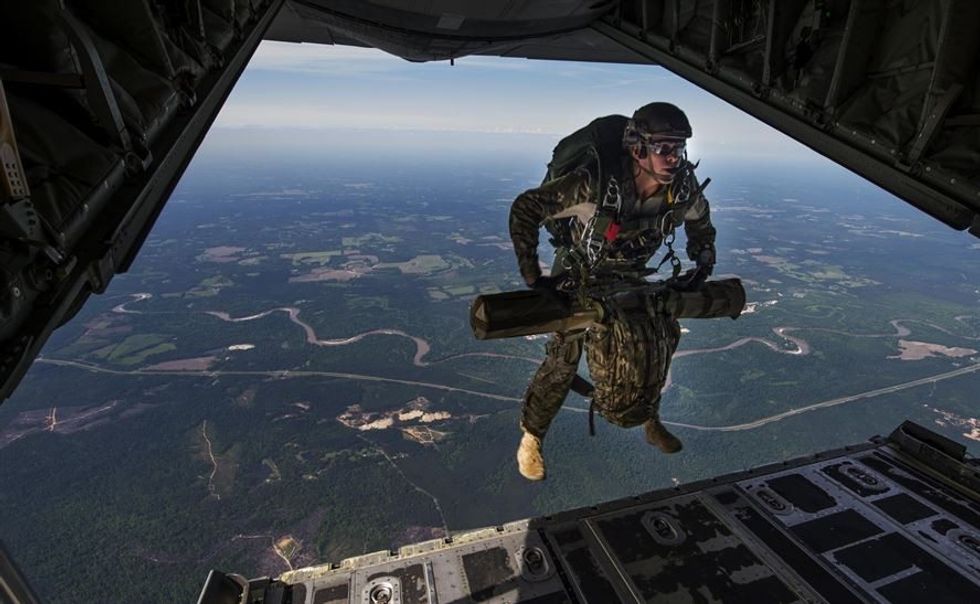 Photo: Staff Sgt. Douglas Ellis/USAF
NAVY
USS Freedom (LCS 1) pulls alongside USS John C. Stennis (CVN 74) in preparation for a replenishment at sea training exercise.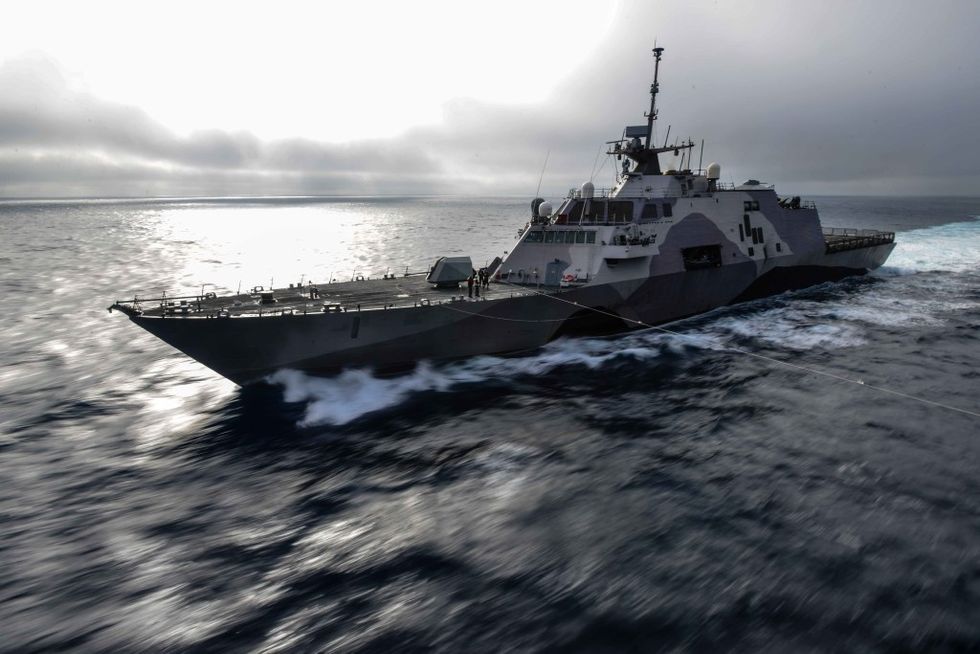 Photo: Mass Communications Specialist 3rd Class Ignacio D. Perez/USN
Air department Sailors stretch out the emergency crash barricade on the flight deck aboard the aircraft carrier USS Harry S. Truman (CVN 75) during a general quarters drill.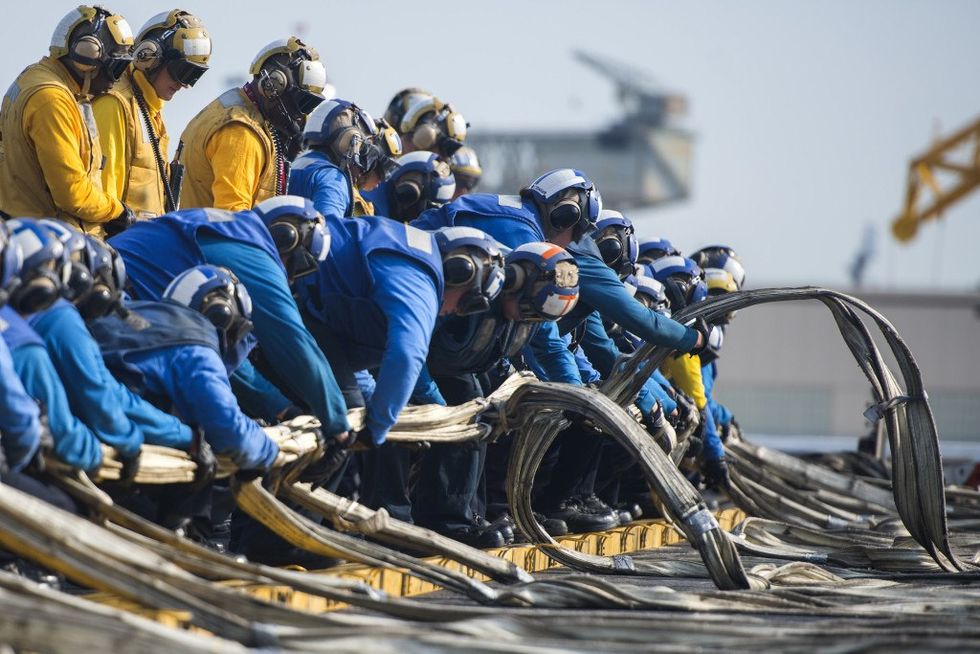 Photo: Mass Communication Specialist 3rd Class E. T. Miller/USN
ARMY
Security Forces Squadron members of the 106th Rescue Wing conduct night-firing training at the Suffolk County Police Range in Westhampton Beach, N.Y., May 7, 2015. During this training, the airmen learned small-group tactics, how to use their night-vision gear, and trained with visible and infrared designators.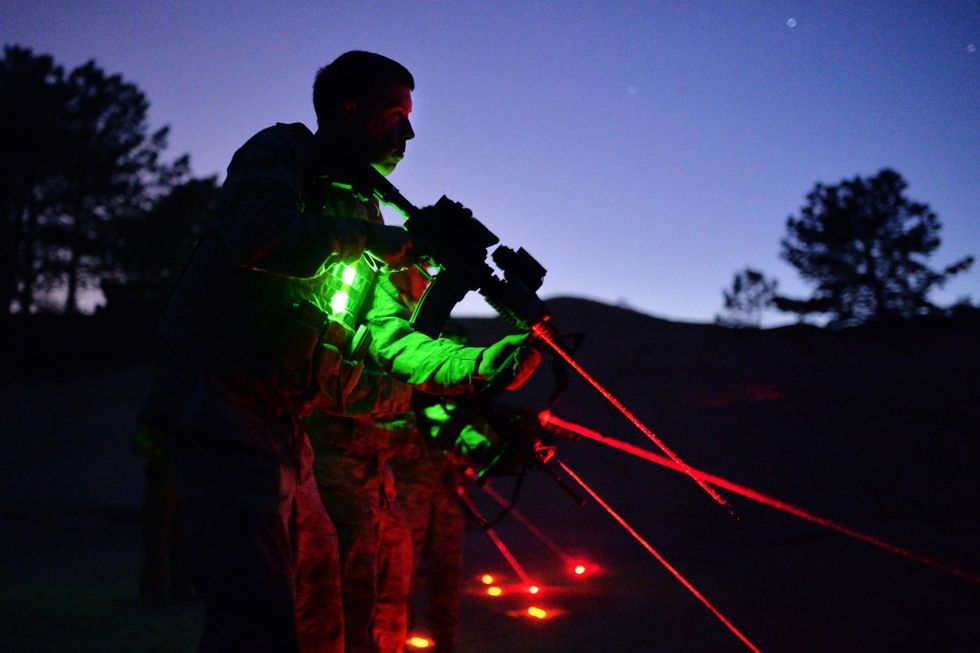 Photo: Staff Sgt. Christopher S. Muncy/US Army
Army combat divers, assigned to The National Guard's 20th Special Forces Group (Airborne), maneuver their Zodiac inflatable boat through the surf at Naval Station Mayport, Florida.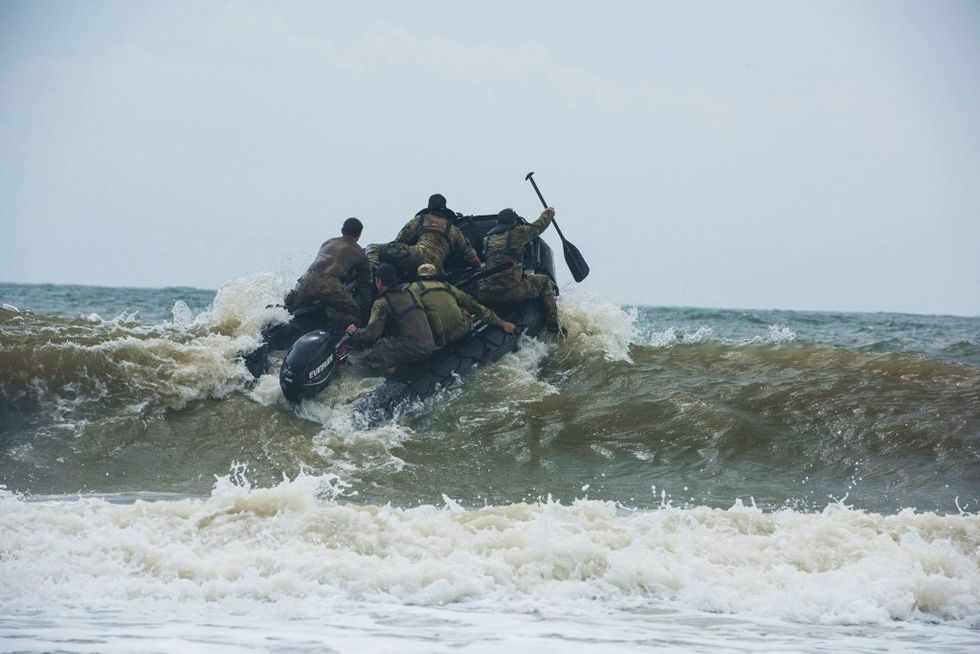 Photo: Staff Sgt. Adam Fischman/US Army
MARINE CORPS
KIN BLUE, Okinawa, Japan - Japanese Ground Self-Defense Force scout swimmers emerge out of the ocean and run to the beach during the Japanese Observer Exchange Program.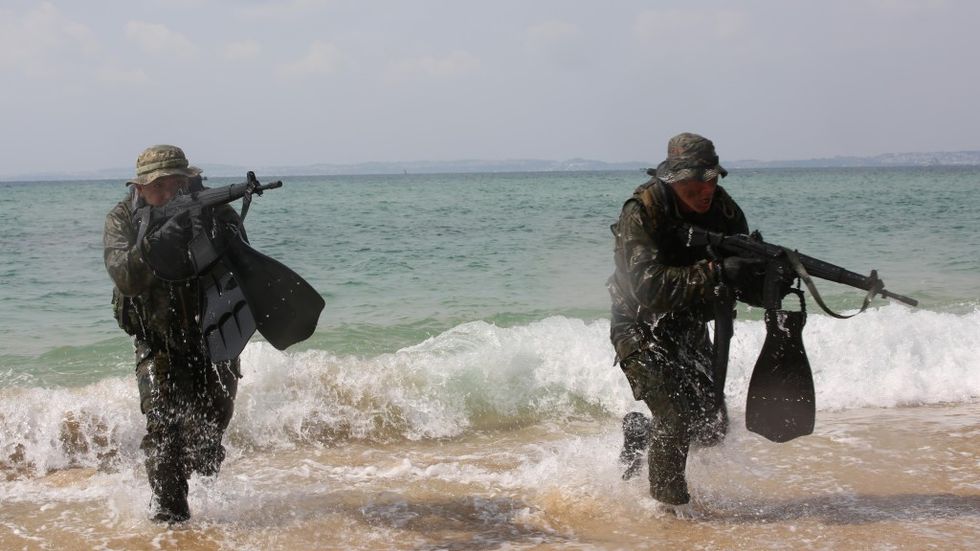 Photo: Cpl. Ryan C. Mains/USMC
A Marine surveys land from a UH-1Y Huey as part of a reconnaissance mission in Nepal, May 4, 2015. Marines with Marine Light Attack Helicopter Squadron 469, Marine Air Group 36, 1st Marine Aircraft Wing, III Marine Expeditionary Force/Marine Corps Installations Pacific provided the UH-1Y Huey to support the Nepalese government in relief efforts.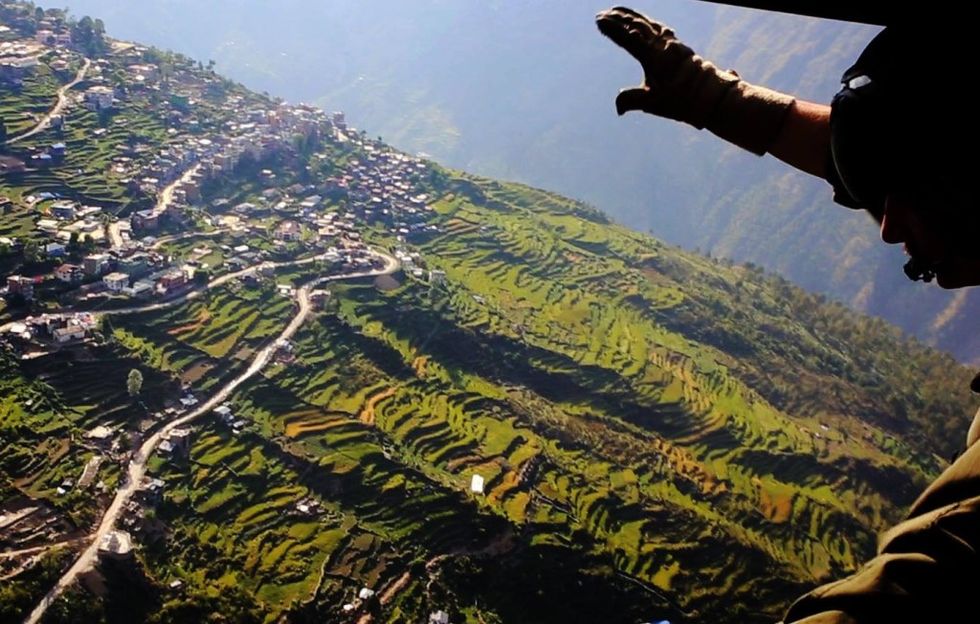 Photo: Lance Cpl. Mandaline Hatch/USMC
Marines assigned to 1st Battalion, 5th Marine Regiment, 1st Marine Division brace themselves against rotor wash from a CH-53E Super Stallion during Weapons and Tactics Instructor Course (WTI) 2-15 at Del Valle Park, The Combat Center at Twentynine Palms, California.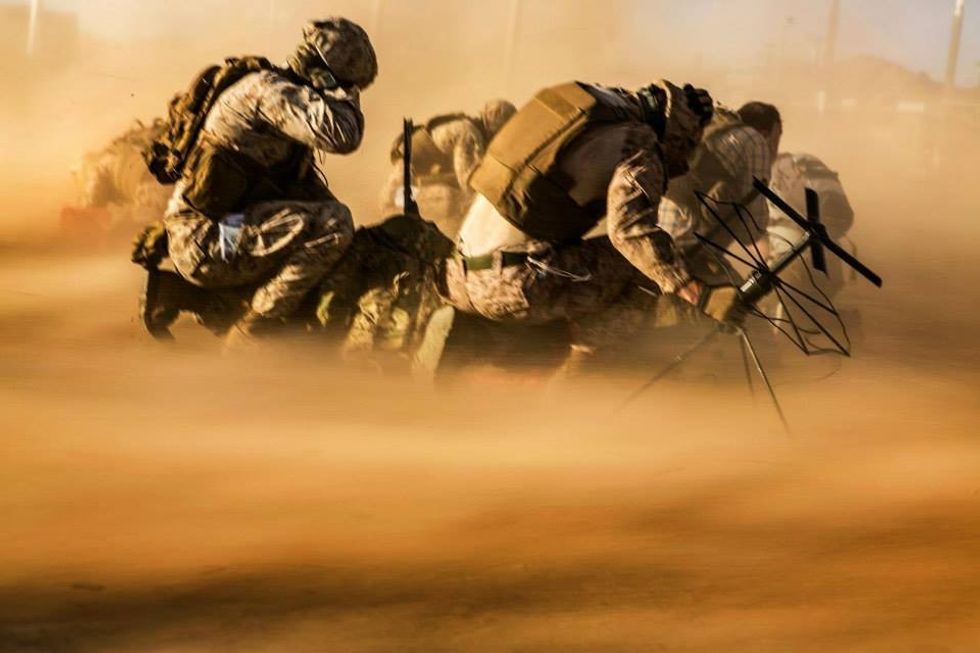 Photo: Lance Cpl. Jodson B. Graves/USMC
COAST GUARD
A beautiful start to another weekend of Service to Nation for Coast Guard crews!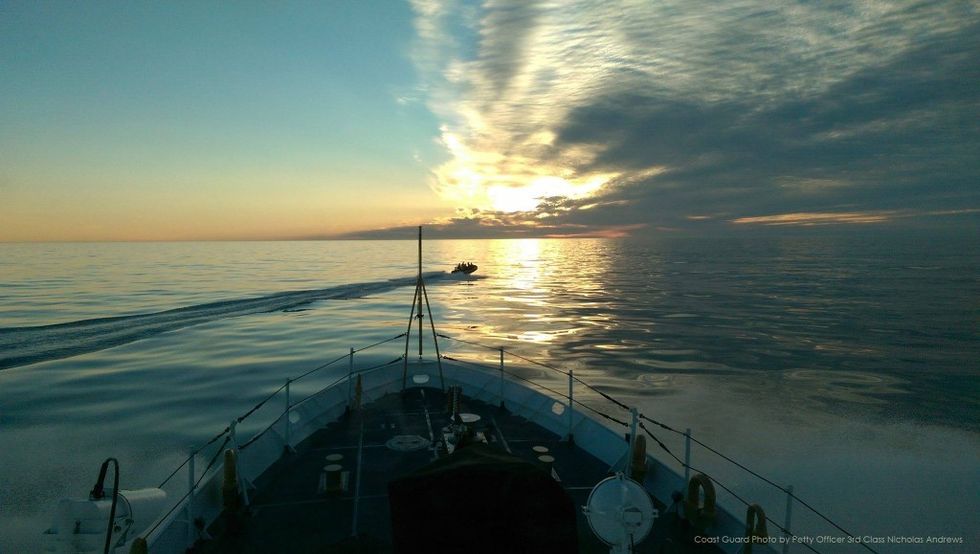 Photo: USCG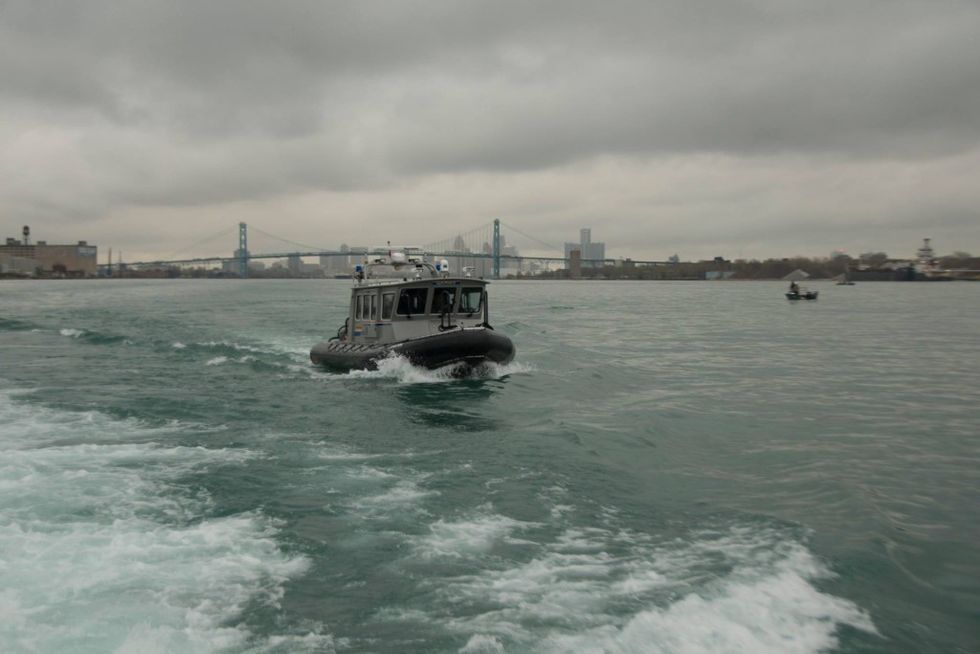 Photo: USCG