Articles
December 15, 2015 12:13:07 EST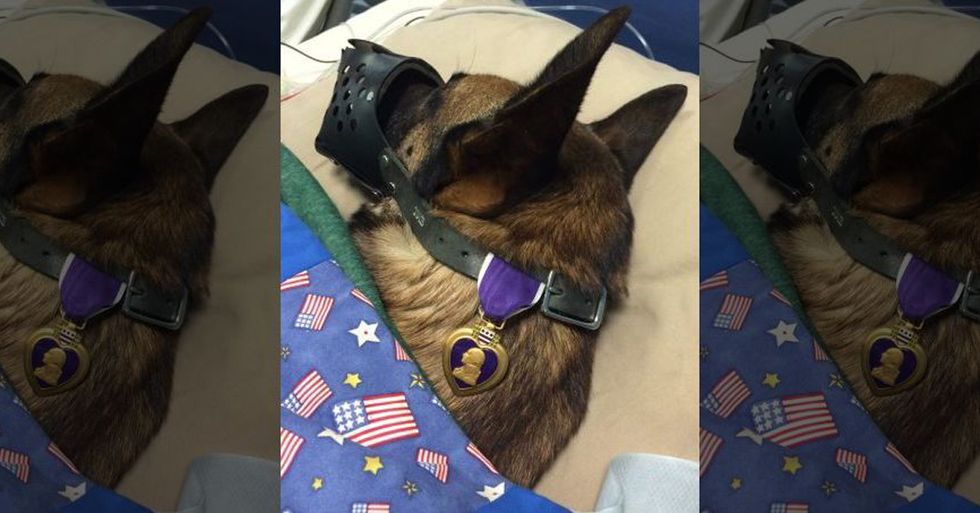 Facebook | 89th Military Police Brigade
"The Army typically does not process awards for our working dogs the same way we do for our other soldiers," Garrett told the Daily Herald. "The Purple Heart in the photo was placed on Rocky as a sign of respect and solidarity between him and Brown during their recovery."
Two days ago the brigade posted another photo of Brown and Rocky in a hospital room on Facebook that said, "They are both very thankful for your thoughts and prayers and are in the process of heading back home.
The post said Brown had arrived earlier Friday at Walter Reed Army Medical Center Hospital in Washington where he was met by his waiting family.
The Daily Herald reported that Brown, of Eliot, Maine, suffered non-life threatening injuries and will undergo a series of tests for traumatic brain injury. The tests are routine for soldiers injured by roadside bombs.
Rocky is expected to return to Fort Hood in the coming weeks. The canine suffered shrapnel wounds and a broken leg.