Articles
February 04, 2015 13:38:43 EST
Military working dogs have been thrust into the media spotlight over the last few years, bringing awareness to the critical roles they play in the U.S. armed forces. While once considered "unsung heroes," multiple books, television shows, and even a military working dog monument have brought attention to their service.
---
However, as with all stories that gain attention, sometimes facts being reported and perpetuated are either slightly inaccurate or even blatantly untrue. To handlers and advocates in the MWD community, it can be frustrating to read and hear about stories that not only are untrue, but are actually harmful. It's important to understand what is myth vs reality.
Here are the 9 biggest myths about military working dogs.
MYTH: Military working dogs bite to kill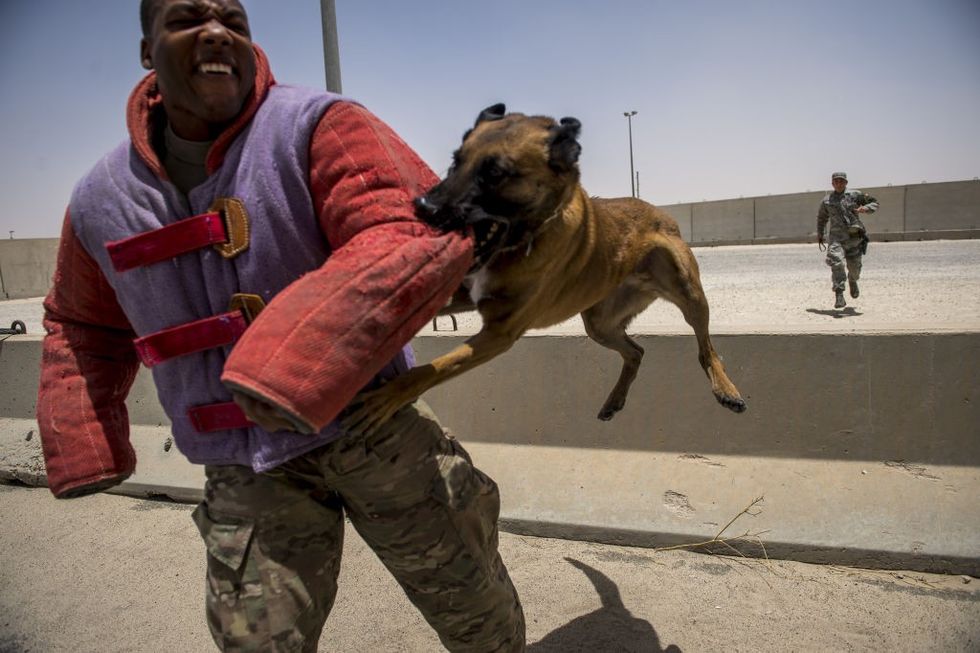 Photo: US Air Force Staff Sgt. Jeremy Bowcock
Reality: Once again, the most tragic moment in the history of the military working dog program was when they were considered to be surplus equipment at the end of the Vietnam war and left behind. However, the mentality that the military still considers them that way ended years ago. For all intents and purposes MWD's are in no way thought of, treated, or tracked as equipment.
All MWD's do receive a National Stock Number, or NSN, which allows the military to track and identify them but it's the same as every service member being designated with a MOS (military occupational specialty) code so the military can track the kind of training they receive. Additionally, any official language found referring to MWD's as equipment is currently being eliminated.
For more detailed MWD myth busting check out this Foreign Policy article by Rebecca Frankel >