Articles
January 26, 2016 17:52:55 EST
Arms smugglers and ISIS buyers are hunting for red mercury, a substance that can make dumb bombs smart, hide anything from a drone, and allow for the creation of miniaturized nuclear weapons. If ISIS actually manages to get their hands on the material, it's likely they could develop weapons that would wipe out any force sent to destroy them.
---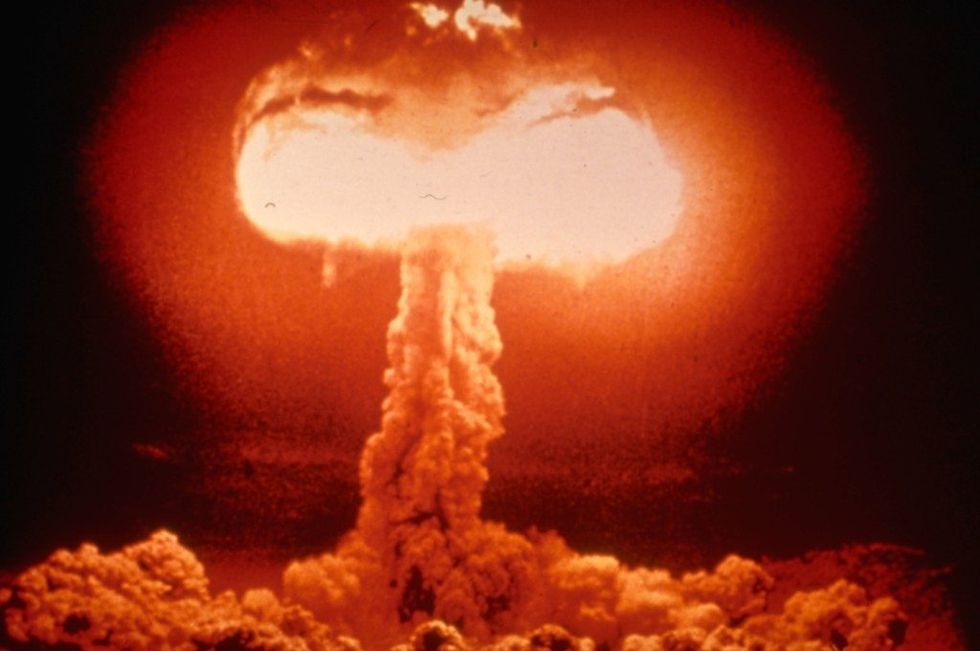 Sure, "Blood of the Slaves" mercury can summon genies, but it's red mercury that turns them all into zombies. Photo: Youtube/Nicole Rey
ISIS is looking specifically for the weaponized version of red mercury, and has a photo of what they think it looks like. From the C. J. Chivers piece:
The images showed a pale, oblong object, roughly the length of a hot-dog bun, with a hole at each end. It bore no similarity to the red mercury that smugglers often described — a thick liquid with a brilliant metallic sheen. It appeared to be a dull piece of injection-molded plastic, like a swim-lane buoy or a children's toy. But it had an intriguing resemblance that hinted at how the Islamic State's interest might have been piqued: It was the exact likeness of an object that in 2013 the Cihan News Agency, one of Turkey's largest news agencies, had called a red-mercury rocket warhead.
So what is the government doing to prevent ISIS getting red mercury? Mostly just celebrating that ISIS is expending time and a lot of money to get it. With the International Atomic Energy Authority declaring red mercury "a bunch of malarkey," there are much worse and very real things ISIS could be hunting for instead, like yellow cake or weaponized anthrax.