Articles
February 08, 2016 14:26:13 EST
Just one day after Nate Boyer entered the Guinness World Record book for the longest football long snap, former Texas Longhorn, Seattle Seahawk, and U.S. Army Green Beret Nate Boyer embarks on a mission to climb Mount Kilimanjaro with disabled veteran Blake Watson to help 10,000 people gain access to clean water.
---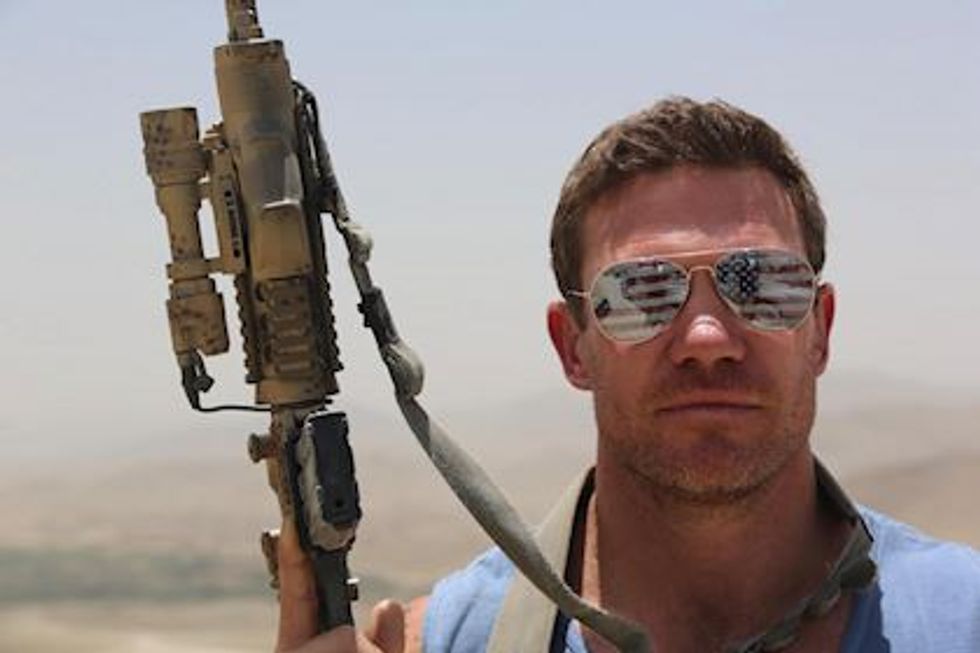 Watson training for Kilimanjaro
Blake struggled for three years with dependency, depression, and thoughts of suicide. With the help of others and his Marine mindset, he pulled himself out of a rut, started training again, and got back in shape. Got involved at this gym called Adaptive Training Foundation in Dallas, also run by Vobora. A gym for adaptive athletes, many of them amputees. They all have a goal they're pursuing.
"It's not just, 'I want to work out. I want to get in shape,'" Boyer says. "It's like, 'I want to go climb Kilimanjaro,' or 'I want to be on the Paralympic bobsled team.'
Those wounded warriors led Boyer to another goal. The clean water initiative is important, but for Nate Boyer and Blake Watson, it's also about inspiring veterans and current service members who might be struggling back home.
"We're people of service. Whether we joined because we had no other options or because we wanted to serve our country, at the end of the day, we became men and women of service. If we don't have that element in our life moving forward, working towards a mission, something bigger than us, then it's really easy to get lost and feel like you're never going to do anything as important as what you did when you served. That's the impetus behind this whole thing."
To help Boyer and Watson raise money and awareness for the people of Tanzania and American wounded warriors donate here. Donations will go toward digging more clean water wells for the people of an important U.S. friend and ally.