Articles
January 14, 2016 14:10:52 EST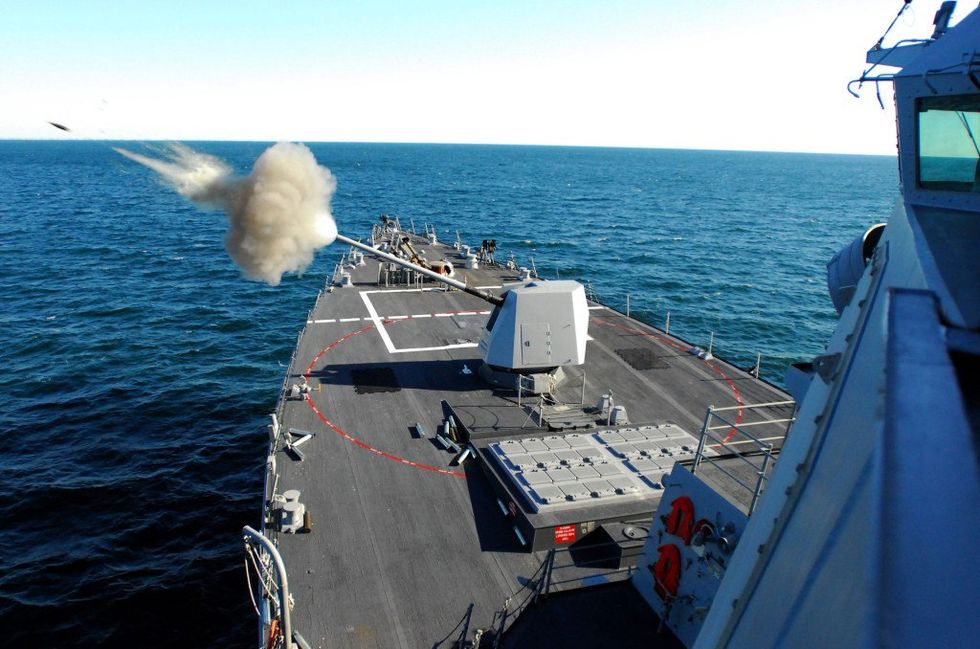 During a recent weapons test, the Excalibur round was launched with GPS guidance and then, at a given point in its trajectory, it used its laser-guidance seeker technology to find a different target location while in flight.
"It handed off from GPS guidance to the laser guidance and destroyed the target at the very first test," Daniels added. "This is important in a land attack circumstances because may there is an urban environment."
Laser guidance technology could be particularly relevant in a fast-moving urban combat circumstance wherein targets might quickly move – and the utmost precision is called for.
When it comes to maritime targets, however, the Navy might be interested in what is called "millimeter wave" seeker technology, Daniels said. This guidance technology is able to help the weapon guide its way to a target in bad weather or conditions where a target could be obscured such as rough seas.
"The Navy would like to be able to fire in a maritime environment against things like fast-moving boats in bad weather in rough seas. They would potentially rather not have a laser designator but might prefer a fire and forget, millimeter wave approach. You can hand off from GPS guidance to a millimeter wave seeker," Daniels explained.
The Excalibur round is also capable of functioning in a GPS jamming environment, although details about how this works are not publically available.
Leveraging Army technology is also a way to minimize costs in a budget constrained environment, Daniels said.
Costs of the round can vary depending upon the quantity purchased, however previous Excalibur rounds have sold for about $ 68,000 per round, sources indicated.
More from Warrior Scout:
This article originally appeared at Warrior Scout. Copyright 2016.
Follow @warrior_mag on Twitter.