Articles
December 21, 2016 08:51:43 EST
The Navy has reversed its decision to remove the 241-year-old tradition of referring to its sailors by their job and rank after months of fierce backlash and petitions.
---
Previously, the Navy claimed the change was made to allow sailors to more easily cross-train into different positions and to make assignments more fluid. But ratings are a core part of a sailor's experience and both service members and veterans began asking for their titles back.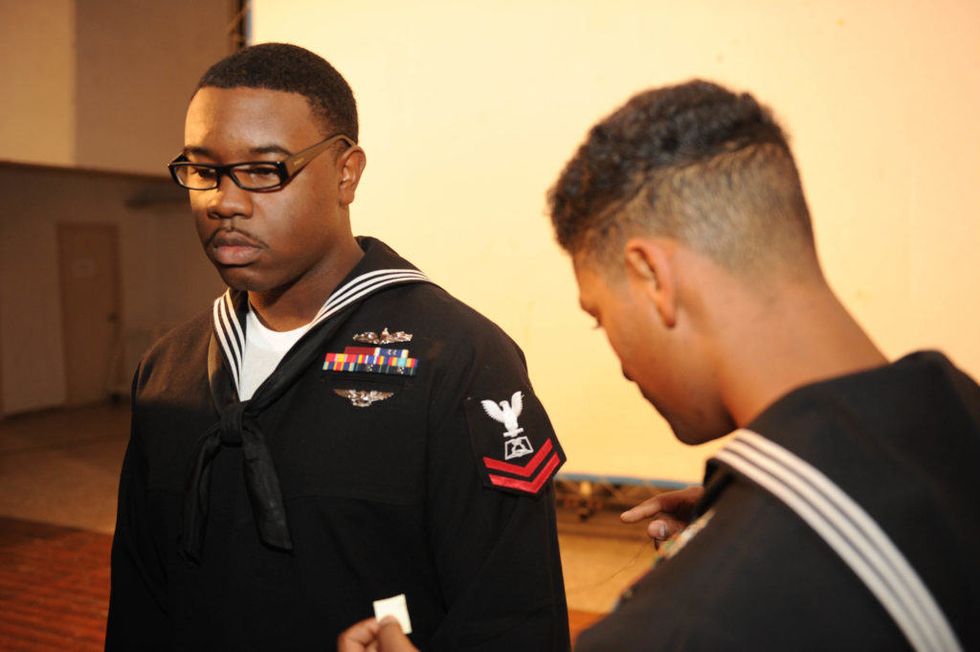 Culinary Specialist 2nd Class Blane Wilson, from Buffalo, N.Y., has his second class petty offer rating badge sewed on by Steelworker 2nd Class Jeffery Conmy during a Naval Mobile Construction Battalion (NMCB) 1 "tacking on crow" ceremony on Naval Station Rota, Spain, Dec. 1, 2015. (Photo: U.S. Navy Mass Communication Specialist 1st Class Brannon Deugan)
As of Dec. 21, they have them.
Sailors began celebrating early as a draft of the Navy administrative message began making the rounds on social media. Chief of Naval Operations Adm. John Richardson took to Facebook to confirm that while the version being shared was an early draft, the message was right.
According to the U.S. Naval Institute, Richardson acknowledged the role of sailor feedback in the message saying, "We have learned from you, and so effective immediately, all rating names are restored. The feedback from current and former sailors has been consistent that there is wide support for the flexibility that the plan offers, but the removal of rating titles detracted from accomplishing our major goals."
"This course correction doesn't mean our work is done – rating modernization will continue for all the right reasons. Modernizing our industrial-age personnel system in order to provide sailors choice and flexibility still remains a priority for us," Richardson wrote.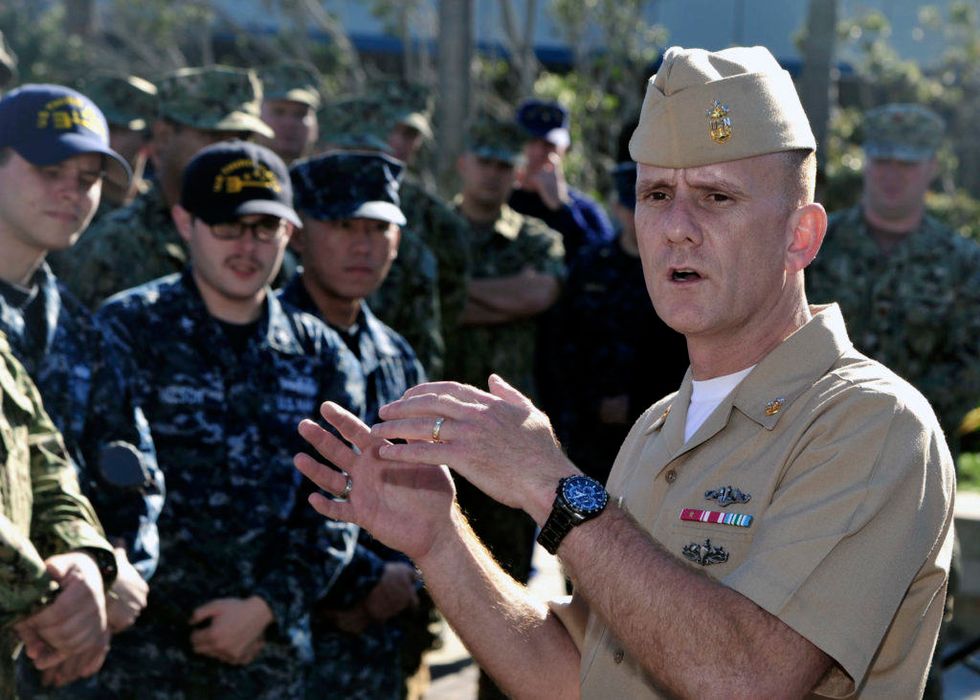 Master Chief Petty Officer of the Navy Steven Giordano holds an all-hands call to discuss the Navy's rating modernization efforts at 3rd Fleet headquarters in San Diego on Nov. 7. The decision to scrap Navy ratings has since been reversed. (Photo: U.S. Navy Petty Officer 2nd Class Curtis Spencer)
So, "choose your rate, choose your fate," will still become more flexible than it currently is, but ratings are back.
When the official NAVADMIN is released, it will appear here.