Articles
February 29, 2016 10:32:29 EST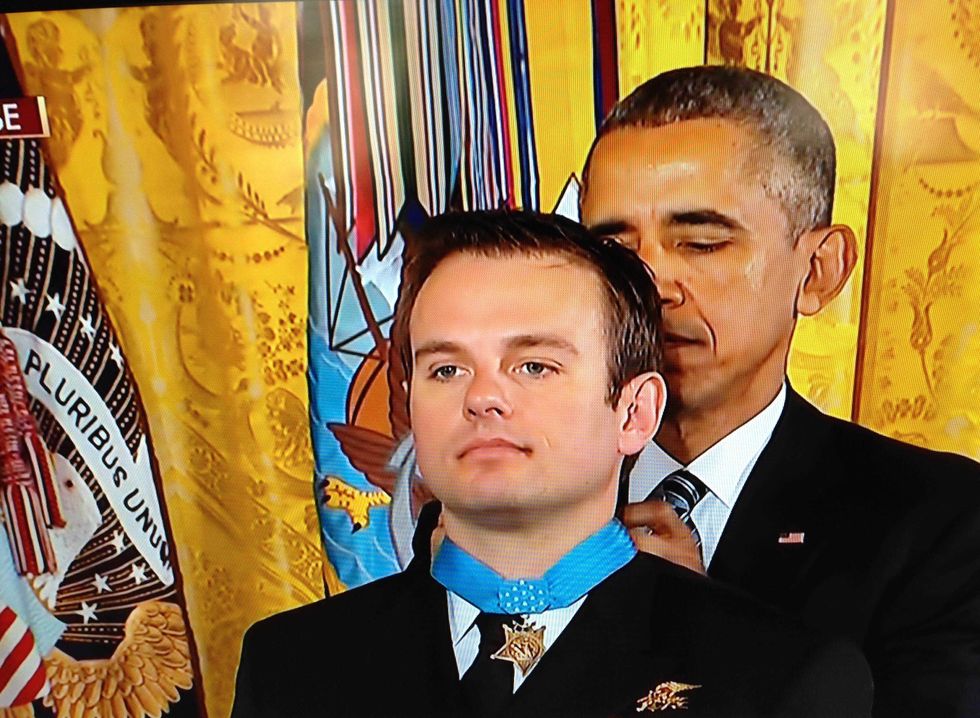 Navy SEAL Byers ready for action. (Photo: U.S. Navy)
The justification for the Medal of Honor was based largely on the Joseph's testimony as captured in his book Kidnapped by the Taliban: A Story of Terror, Hope and Rescue by SEAL Team 6, which was published in 2014. In the book Joseph writes that he was sure his Taliban captors were going to kill him before the SEALs showed up.
The ceremony at the White House was attended by many members of the special operations community as well as other Medal of Honor recipients. Byers family was also present in force. During his remarks President Obama noted that in addition to the SEAL's immediate family almost 50 members of his extended family were in attendance.
Obama also joked that Byers' mother first question when she heard her son was receiving the Medal of Honor was, "Can I go to the ceremony?" Focusing on her in the audience the East Room, the president smiled and said, "Yes, mom, you can go."
Byers has deployed 11 times since 9-11. His previous awards include the Bronze Star and two Purple Hearts. He is the eleventh living recipient of the Medal of Honor since 9-11.
SEAL Team 6, officially known as DEVGRU, which is short for "Development Group," is a very secretive part of the special operations community used for the Pentagon's most sensitive missions. DEVGRU came to the public's attention in 2011 during Operation Geronimo, the mission to take out Osama Bin Laden in Pakistan.