Articles
August 10, 2017 12:10:23 EST
The US Navy challenged China's vast claims to the South China Sea on August 10, Navy officials revealed.
---
The US Navy conducted the third freedom-of-navigation operation under President Donald Trump in the South China Sea on August 10. The Arleigh Burke-class guided-missile destroyer USS John McCain (DDG-56) sailed within 12 nautical miles of Mischief Reef in the Spratly Island chain, according to Fox News.
A Navy P-8 reconnaissance and surveillance aircraft reportedly flew nearby.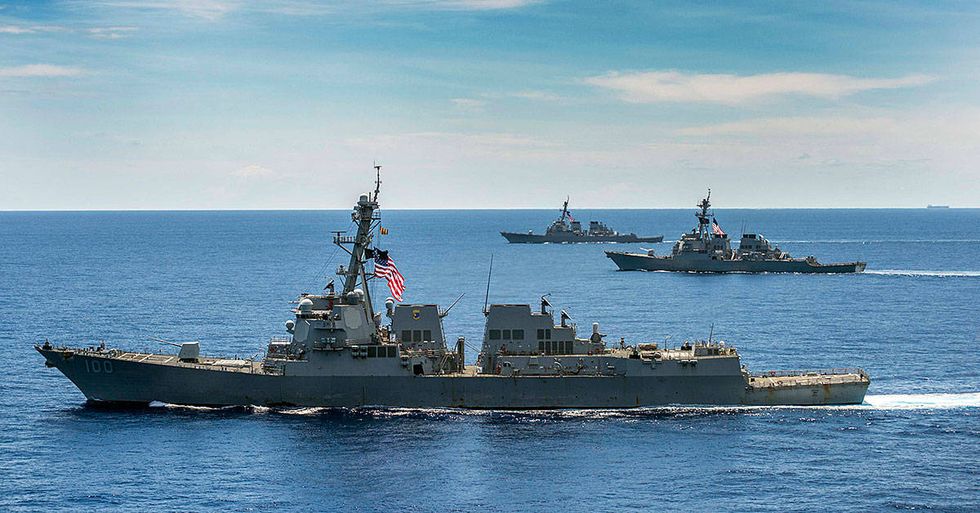 USS John McCain confronts Chinese ships in South China Sea. (Dept. of Defense photo)
The Arleigh Burke-class guided-missile destroyer USS Dewey sailed past Mischief Reef in late May. The Arleigh Burke-class guided-missile destroyer USS Stethem sailed near Triton Island, part of the Paracel Islands, in July.
Over the past year, China has been increasing its military presence in the South China Sea. China has been constructing military outposts in both the Paracels and the Spratlys and equipping them with armaments to protect its claims to the region, discredited by an international tribunal last year, through force.
China has constructed airstrips and hangars and protected harbors for the air and naval units in the Paracel Islands. The military has even deployed surface-to-air missiles. In the Spratly Islands, China has built airstrips and reinforced hangars, possible missile silos, and point defense systems.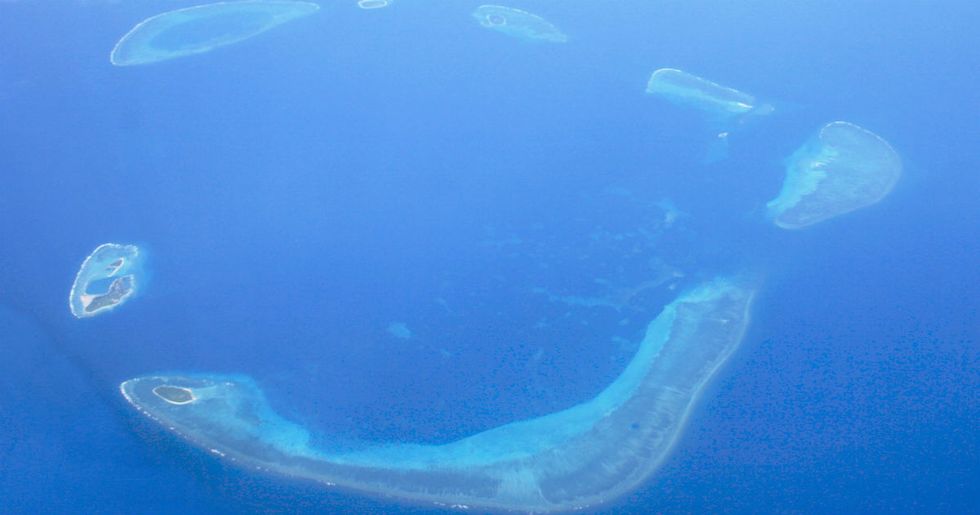 Paracel Islands, as seen from above. Photo from Wikimedia Commons
The Chinese military has actually armed all seven of its military outposts in the Spratlys, strengthening its stranglehold on the disputed territories.
While the Trump administration was initially hesitant to rile China, which the president believed was an essential ally in addressing the North Korean nuclear crisis, Beijing's hesitancy to act on the Korean Peninsula has led the administration to target China's strategic interests.
In addition to freedom-of-navigation operations, the US has also conducted bomber overflights in the South China Sea.