Articles
December 22, 2016 11:04:35 EST
We all know Santa's making a list, checking it twice… probably with some help from the NSA. Meanwhile, North American Aerospace Defense Command is also making a list and checking it twice to ensure their considerable assets are ready to help ensure that Santa accomplishes his mission safely.
---
An F-35 and F-16 fly side by side. These are some of the assets NORAD has available to ensure that Santa can carry out his Christmas Eve mission safely. (US Air Force photo by Jim Hazeltine)
This long-running tradition started by accident during the height of the Cold War. But it's stuck around, even in the post-9/11 era. According to a 2008 Air Force release, the accident occurred in 1955, when NORAD's predecessor, the Continental Air Defense command, or CONAD, got a call from a kid. A newspaper had misprinted a phone number to allow kids to track jolly old St. Nick. Instead of the local Sears store, they got the operations hotline for CONAD.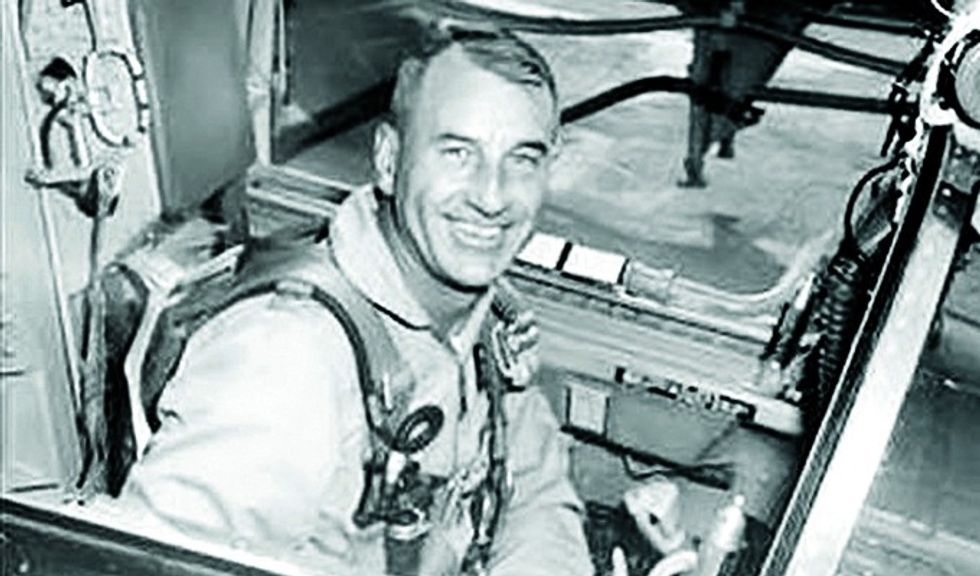 Col. Harry Shoup, the operations officer at NORAD on Dec. 24, 1955, answered a child's wrong-number call and began the tradition of NORAD tracking Santa.(Courtesy photo from USAF.mil)
Colonel Harry Shoup was the director of operations on that Christmas Eve. Tracking Santa had not been something he'd prepared for or had been briefed to do. But when each kid called, he provided them Santa's position, saving Christmas for the kids by assuring them that Santa was safe and on the job. The next year, CONAD did it again, and did so the year after that. When NORAD took over for CONAD in 1958, they assumed that Christmas Eve duty – and tradition – as well. In 2015, a DOD release noted that over 1500 volunteers helped carry out the mission.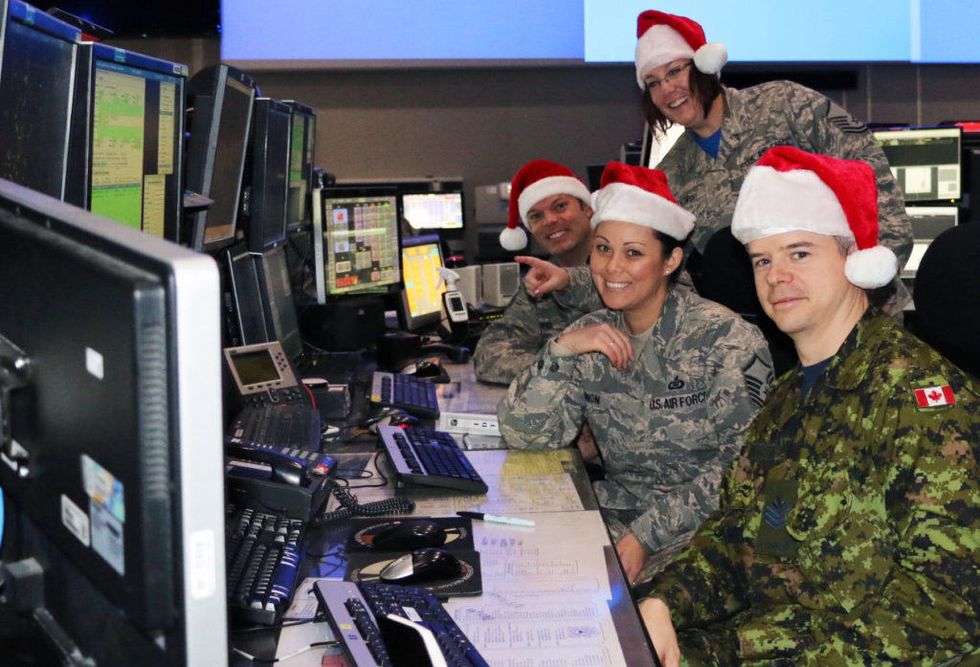 Eastern Air Defense Sector (EADS) personnel conduct training in preparation for Santa tracking operations at their headquarters in Rome, N.Y. on Dec. 11, 2016. Pictured from front to back, are: Sgt. Thomas Vance of the Royal Canadian Air Force, a member of EADS Canadian Detachment; and Master Sgt. Michelle Gagnon, Master Sgt. Lena Kryczkowski (standing) and Master Sgt. Shane Reid, all members of the New York Air National Guard's 224th Air Defense Squadron. (DOD photo)
The official web site, www.NORADSanta.org, includes videos, games, music, and a gift shop. There is also a Facebook page for that in this era of social media. And yes, there are apps for tracking Santa on Windows phones, Android phones, and iPhones. NORAD says that starting at 2:01 AM Eastern Standard Time on Dec. 24, they will have video of Santa making preparations for his mission. At 6 AM EST that day, live phone operators will be available at 1-877-Hi-NORAD (1-877-446-6723) or by sending an email to noradtrackssanta@outlook.com. And check out this video of the history of how NORAD got started.