Articles
September 22, 2015 13:44:41 EST
Nuclear bombs are the most powerful weapons ever devised. Here are 9 of the most destructive in history.
---
1. Tsar Bomba (50-100 Megatons)
"Big Ivan," or the "Tsar Bomba," created the largest explosion ever made by man, and it was tampered to only half of its full strength. Secretary Nikita Khrushchev demanded a record-setting bomb to prove the Soviet Union's might ahead of an important meeting of the Communist party. To fulfill his wishes, scientists designed and created the bomb in only 15 weeks. Originally designed for a 100-megaton blast, the bomb was tampered down to only 50 megatons to prevent damage to Soviet cities in the original fallout radius. Only one was ever created.
2. B-41 nuclear bomb (10-25 MT)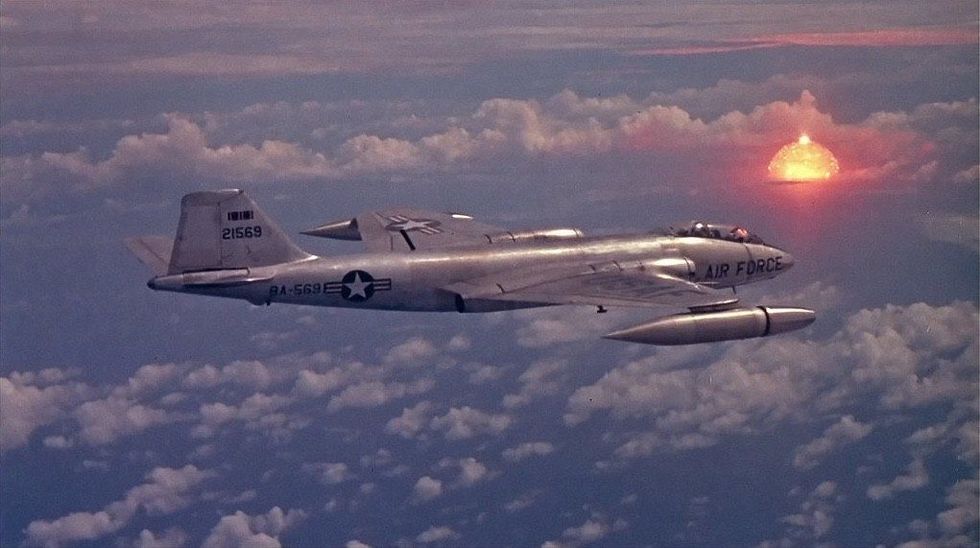 A B-41 prototype is detonated July 12, 1958 at the Bikini Atoll range. Photo: Wikipedia
Capable of a 25-MT blast, the B41 was the most powerful nuclear bomb ever developed by the U.S. Like the Tsar Bomba, it was a three-stage device. About 500 were created. Due to their weight, they could not ride on missiles and bombers could only carry one device at a time.
3. TX-21 "Shrimp" (15 Megatons)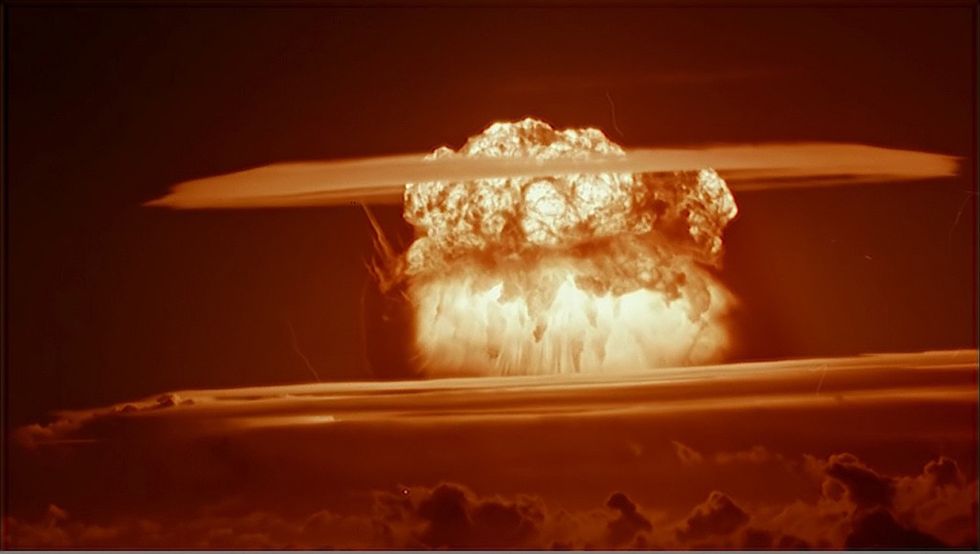 The EC-16 was a weaponized version of the "Ivy Mike" device tested in late-1952. Photo: National Nuclear Security
The EC-16 was an "emergency capability" nuclear device and the only thermonuclear device deployed that required a cooling system. Five devices were delivered to the U.S. arsenal in Jan. 1954, but they were quickly replaced when the more stable and easier to deploy B-14s and B-17s became operational later that year.
9. EC-14 (7 Megatons)
The EC-14 was the first solid-fuel thermonuclear weapon deployed by the U.S. It was only deployed as an emergency capability in Feb. 1954. The EC-14 was retired in Oct. 1954 and many of them were converted to B-17s.