Articles
January 30, 2017 14:22:55 EST
In the wake of the attack on Pearl Harbor, the battleships USS California (BB 44), USS West Virginia (BB 48), and USS Nevada (BB 36) were severely damaged while the battleships USS Arizona (BB 39) and USS Oklahoma (BB 37) were sunk.
---
Four of those ships would eventually be salvaged, three of which returned to service, thanks to the efforts of brave Navy divers.
According to the San Diego Union-Tribune, the oldest living diver to have worked on that immense project, 103-year-old Ken Hartle, died on Jan. 24. He had been a ship-fitter when Pearl Harbor was attacked, and as a result, was unable to join the Navy until 1943 when his skills were necessary to repair ships that had suffered battle damage.
He later volunteered to be a Navy diver.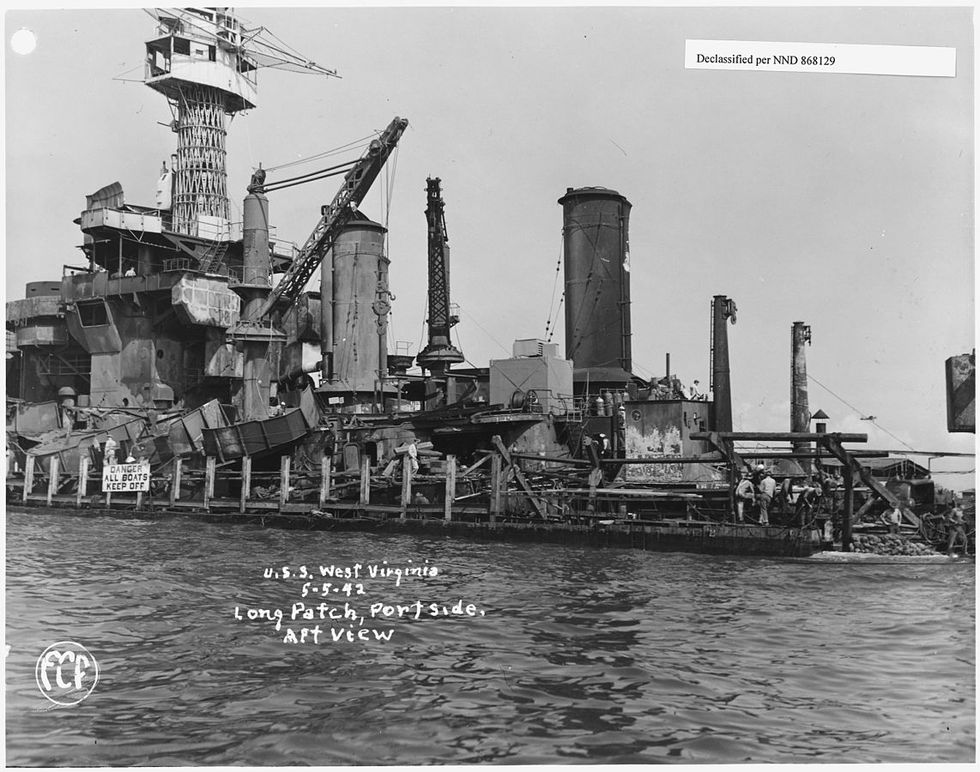 The USS West Virginia during salvage operations. Photo: US Navy
According to the Naval History and Heritage Command website, Navy divers carried out over 4,000 dives, covering 16,000 hours to salvage the ships at Pearl Harbor. The operations were not without risk. The Union-Tribune report listed a number of dangers Hartle and fellow divers faced, including getting trapped in wreckage, the "bends," and attacks from sea creatures — all while wearing uninsulated canvas suits and using 200-pound copper helmets and having breathable air pumped down to them.
Hartle was nothing if not a survivor. During his life, the Union-Tribune reported that he was kicked by a mule at age 3, stabbed in the neck during a brawl at age 9, survived a rattlesnake bite, a scorpion sting, a car accident that threw him several hundred feet, six bypass surgeries, two bouts with cancer, and a fall while trimming trees at age 97.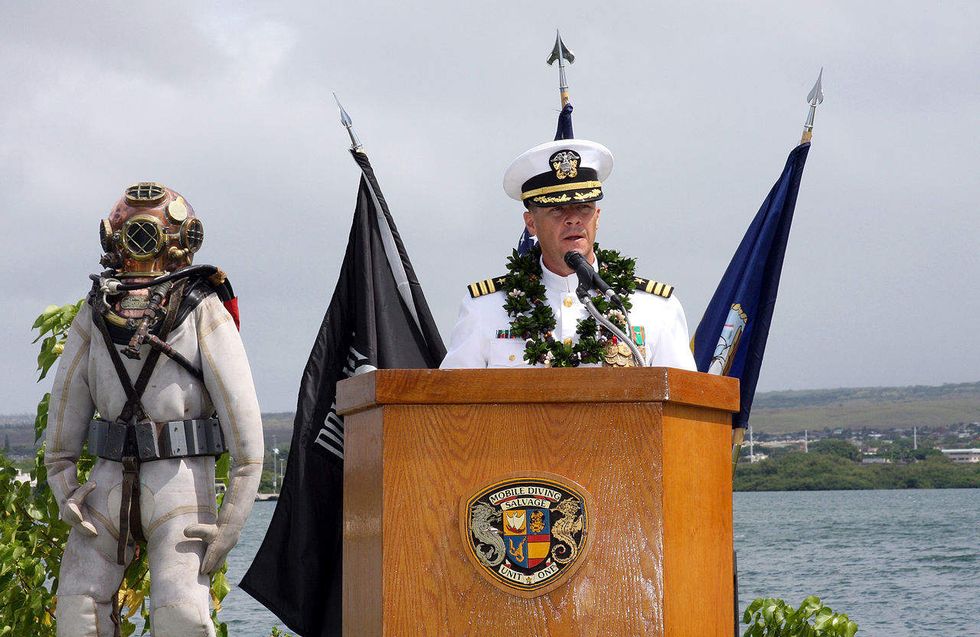 Cmdr. Daniel M. Colman, commanding officer of the Pearl Harbor-based Mobile Diving and Salvage Unit One (MDSU) 1, address attendees during a change of command ceremony at the USS Utah Memorial on Ford Island. Colman was being relieved by Cmdr. John B. Moulton. The MDSU-1 mission is to provide combat ready, expeditionary, rapidly deployable Mobile Diving and Salvage Detachments (MDSD) to conduct harbor clearance, salvage, underwater search and recovery, and underwater emergency repairs in any environment. The suit to Colman's left is similar to one used by Ken Hartle, who died Jan. 24 at the age of 103, during salvage operations at Pearl Harbor in World War II. (U.S. Navy photo by Chief Mass Communication Specialist David Rush)
A memorial service for Hartle will be held on Mar. 4.