Articles
February 09, 2016 14:06:46 EST
A combat jump and the gold star on your wings is the desire of all airborne personnel. During World War II, the U.S. Army fielded five airborne divisions, four of which saw combat, as well as numerous independent regimental combat teams and parachute infantry battalions. Today, the U.S. military fields one airborne division, two airborne brigade combat teams, and a number of special operations forces, all airborne qualified. Throughout the history of these forces, they conducted all manner of combat operations and tactical insertions. Here are the eighteen times, in chronological order, that the U.S. military conducted large-scale combat operations with airborne forces.
---
1. Operation Torch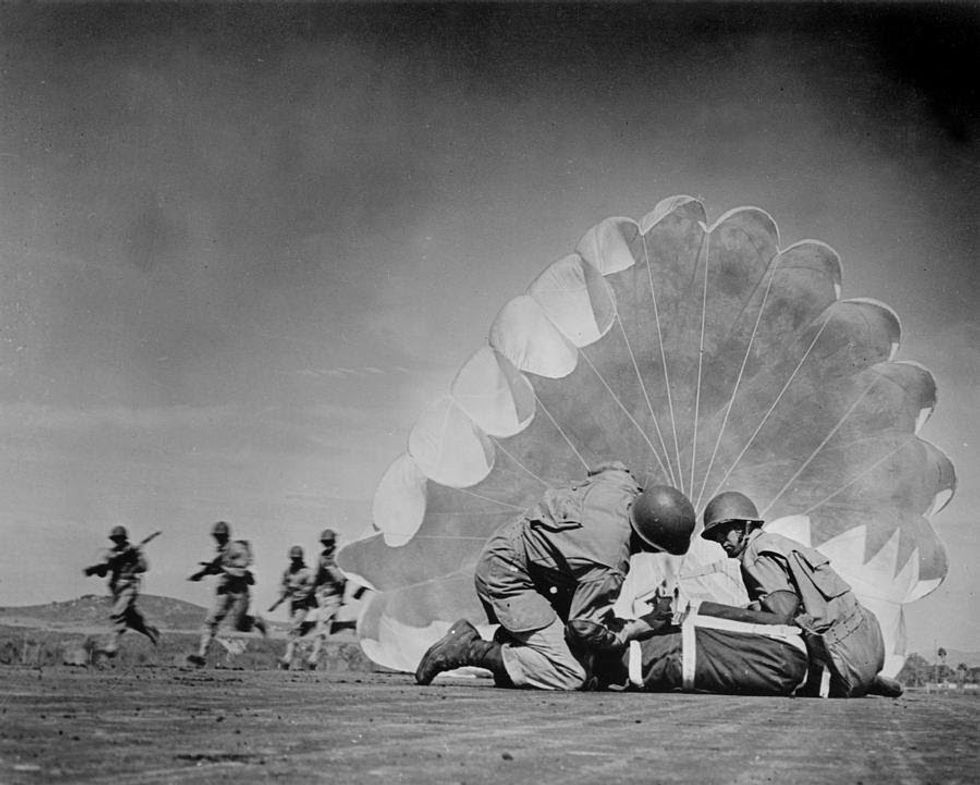 The first large-scale deployment of American paratroopers took place on 8 November 1942 as part of Operation Torch, the invasion of North Africa. The men of the 509th Parachute Infantry Battalion (at the time designated 2nd Battalion, 509th Parachute Infantry Regiment) were tasked with securing airfields ahead of the seaborne force landings. To accomplish this, they conducted the longest flight of airborne forces, originating from airfields in England. However, the jump was unsuccessful with troops widely scattered and ten planes having to land in a dry lake bed to disembark their troops due to a lack of fuel. A week later, three hundred men of the battalion conducted a successful combat jump on Youks-les-Bains Airfield in Algeria.
2. Operation Husky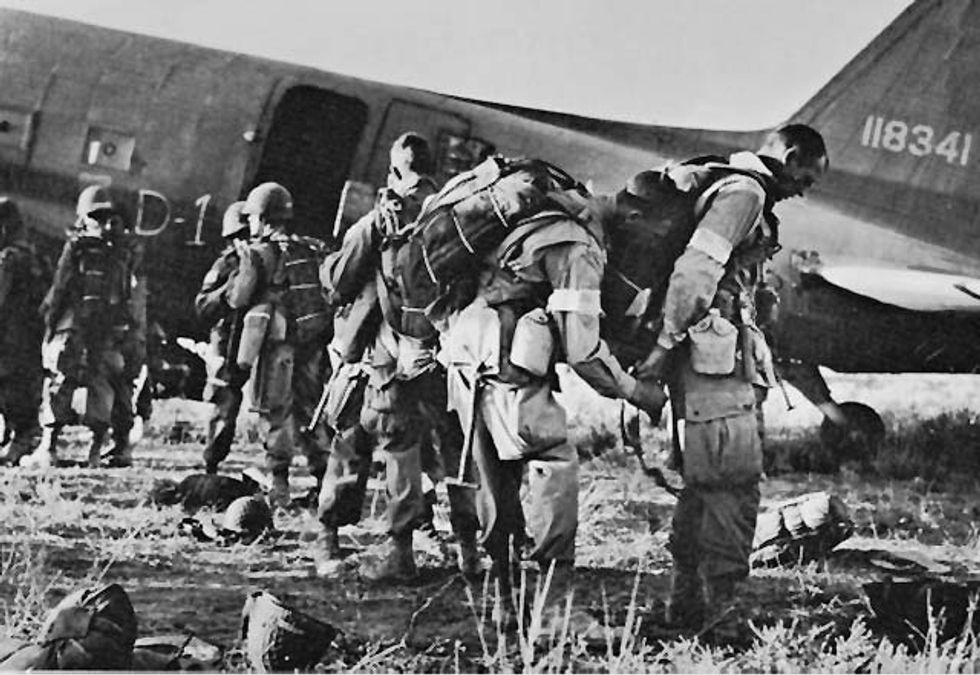 S Soldiers of 1st Battalion, 508th Infantry, parachute from a C-130E Hercules aircraft into a drop zone outside the city to conduct operations in support of Operation Just Cause. (U.S. Air Force photo by Master Sgt. Ken Hammond)
In the early morning hours of 20 December 1989, the entire 75th Ranger Regiment, followed by the reinforced Division Ready Brigade of the 82nd (consisting of 1st and 2nd Battalions 504th PIR, 4/325th AIR, 3/319th AFAR, and Company C 3/73rd Armor), conducted combat jumps to secure the Rio Hato and Torrijos-Tecumen airports in Panama. In the following days the Rangers and paratroopers continued combat operations in conjunction with other forces of Task Force Pacific. This marked the first and only combat parachute deployment of armored vehicles, the M551 Sheridan.
18. Operation Northern Delay
After Turkey denied access for American forces to attack Iraq from the north through Turkish territory, the 173rd ABCT was alerted for a combat jump into northern Iraq. On 26 March 2003, the unit, along with members of the U.S. Air Force 786th Security Forces Squadron conducted an airborne insertion onto Bashur Airfield to establish an airhead and allow for a buildup of armored forces in the north. This effort held numerous Iraqi divisions in the north rather than allowing them to be diverted south to oppose the main effort. The jump by the 786th marked the first and only combat jump by conventional USAF personnel and was the only large-scale airborne operation conducted as part of the War on Terror.