Articles
July 04, 2015 05:00:00 EST
The military has very talented photographers in its ranks, and they constantly attempt to capture what life as a service member is like during training and at war. Since it's 4th of July, we found the most patriotic photos among the best military shots:
---
NAVY
USS Chancellorsville (CG 62) arrived in Yokosuka to join the forward deployed naval forces deployed to Japan. Like and share to welcome the Chancellorsville crew to the U.S. 7th Fleet.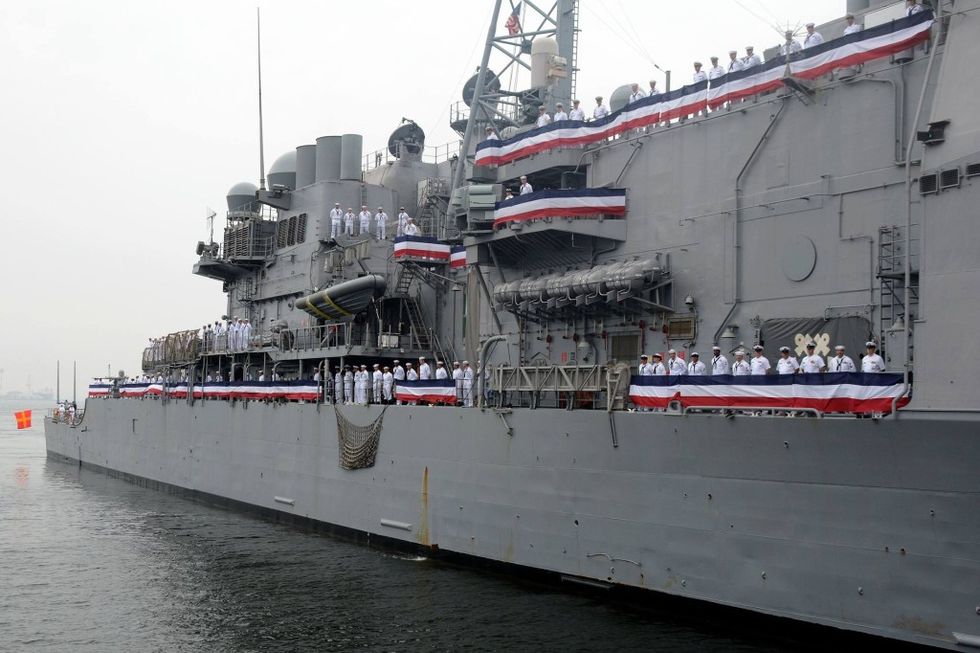 Photo: Mass Communications Specialist 2nd Class Peter Burghart/USN
Sailors engage in a simulated aircraft fire in the hangar bay of the aircraft carrier USS Harry S. Truman (CVN 75). Harry S. Truman is underway conducting tailored ship's training availability (TSTA) off the east coast of the United States.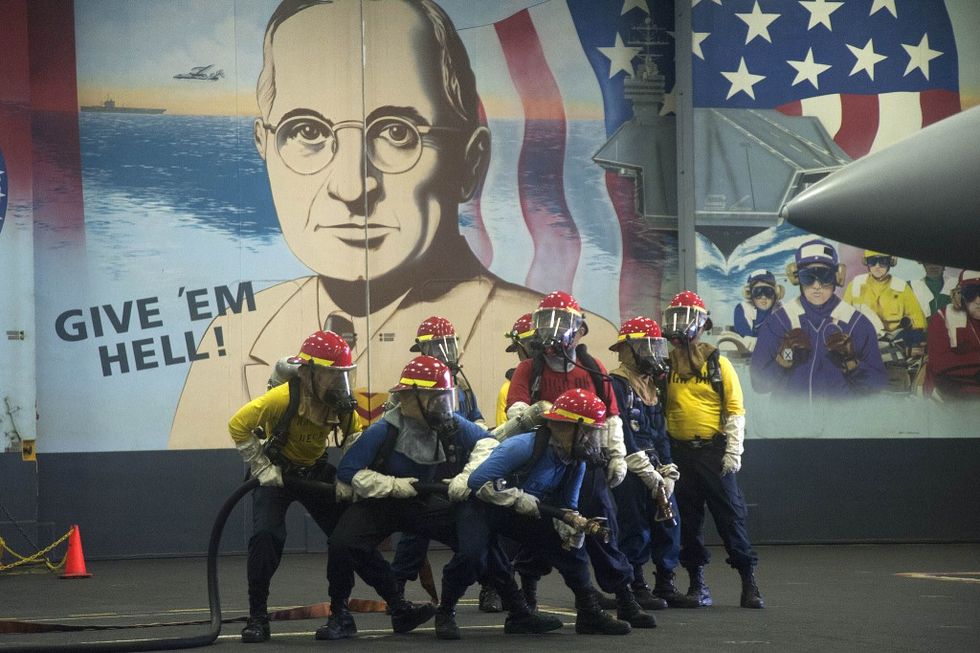 Mass Communication Specialist 2nd Class T. N. Fulgham/USN
MARINE CORPS:
The U.S. Marine Corps Silent Drill Platoon performs during the sunset parade at the Marine Corps War Memorial, Arlington, Va., June 30, 2015. The Honorable Mr. Ashton B. Carter, Secretary of Defense, was the guest of honor for the parade, and Gen. Joseph F. Dunford Jr., commandant of the U.S. Marine Corps, was the hosting official.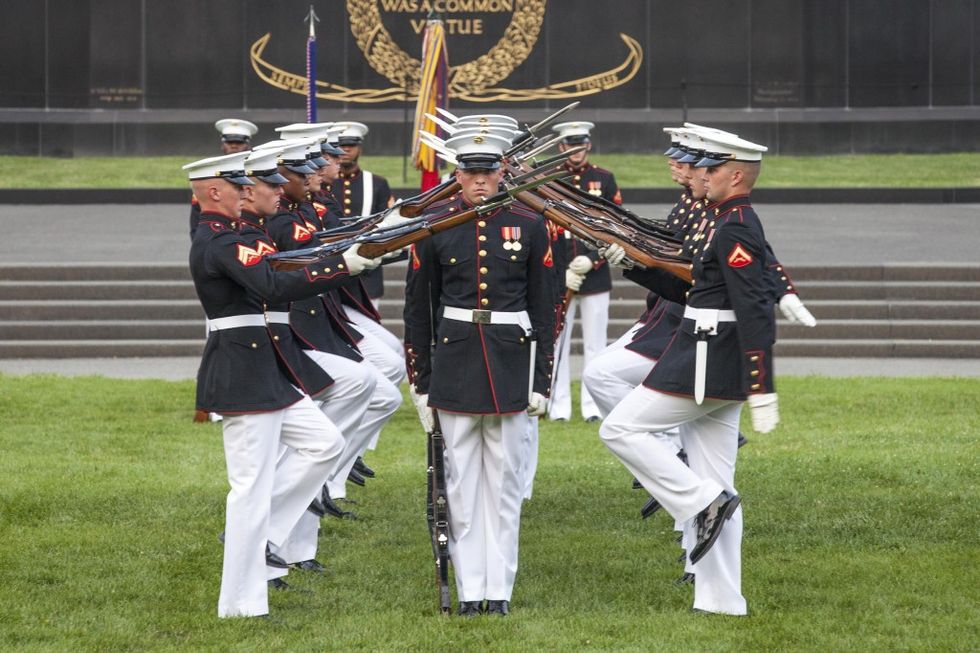 Photo: Lance Cpl. Alex A. Quiles/USMC
Marine Corps Base Quantico, Virginia - Sgt. Maj. Ronald L. Green, the 18th Sergeant Major of the Marine Corps, presents medals to the Marine Corps Sitting Volleyball Team during the Department of Defense Warrior Games at Marine Corps Base Quantico, Virginia.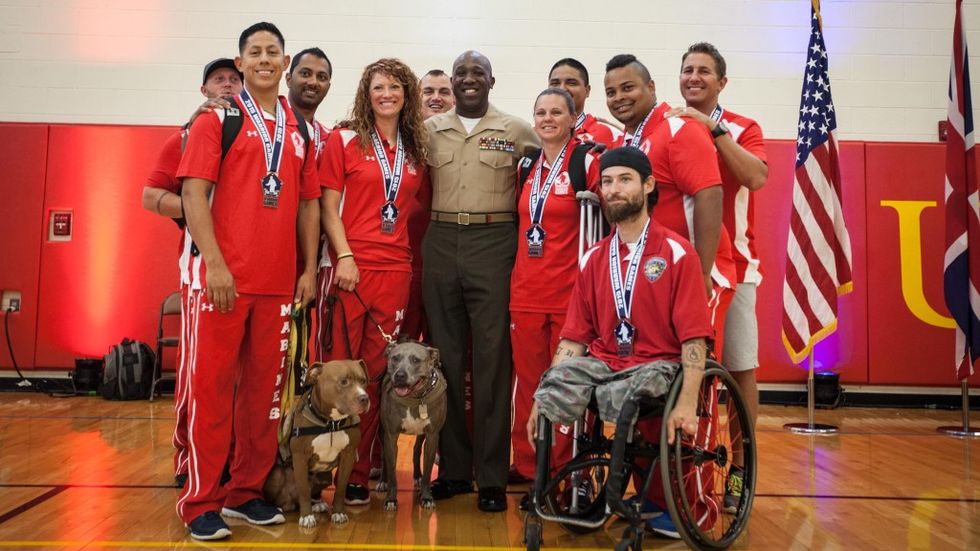 Photo: Sgt. Melissa Marnell/USMC
AIR FORCE
U.S. Airmen with the Bagram Air Field Honor Guard stand ready to present the colors during the 455th Air Expeditionary Wing change of command ceremony at Bagram Air Field, Afghanistan, July 1, 2015.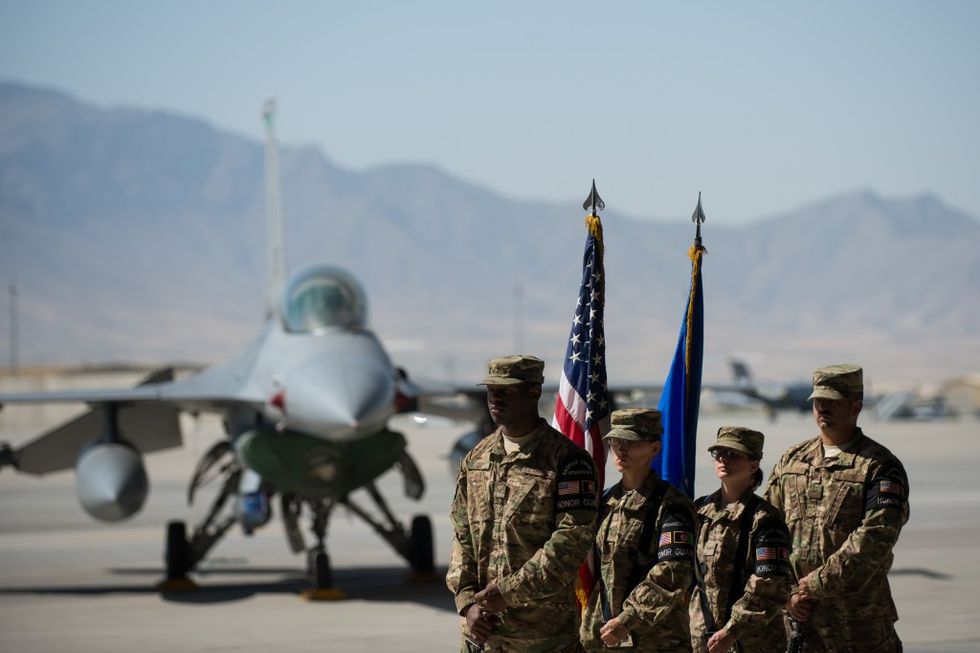 Photo: Tech. Sgt. Joseph Swafford/USAF
Thunderbirds Solo pilots perform the Opposing Knife Edge Maneuver during the Minnesota Air Spectacular practice show June 25, 2015, at Mankato Regional Airport, Minnesota.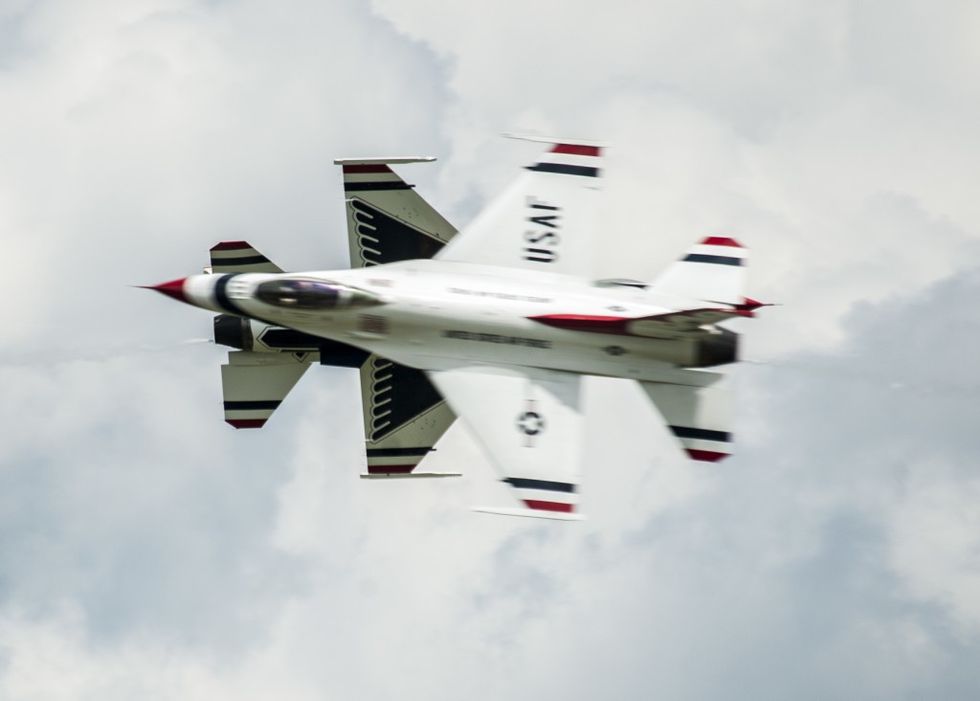 Photo: Senior Airman Jason Couillard/USAF
ARMY
A UH-60 Blackhawk helicopter crew chief, assigned to the Alaska National Guard, conducts water bucket operations during a firefighting mission south of Tok, Alaska.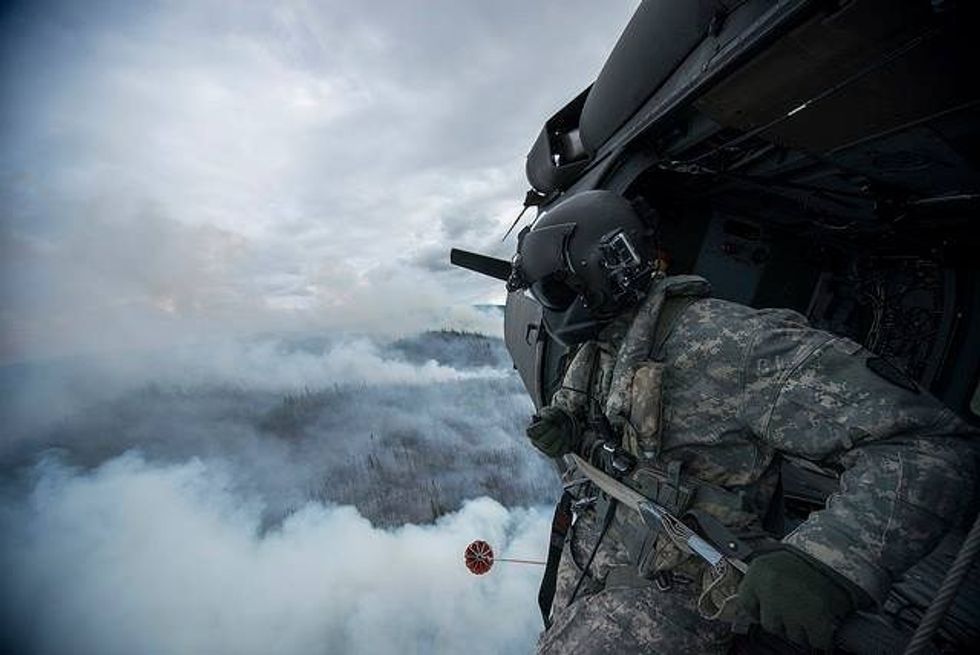 Photo: Sherman Hogue/US Army
Paratroopers, assigned to 4th Brigade Combat Team (Airborne), 25th Infantry Division, U.S. Army Alaska, conduct an airborne operation on Malamute Drop Zone, Joint Base Elmendorf-Richardson.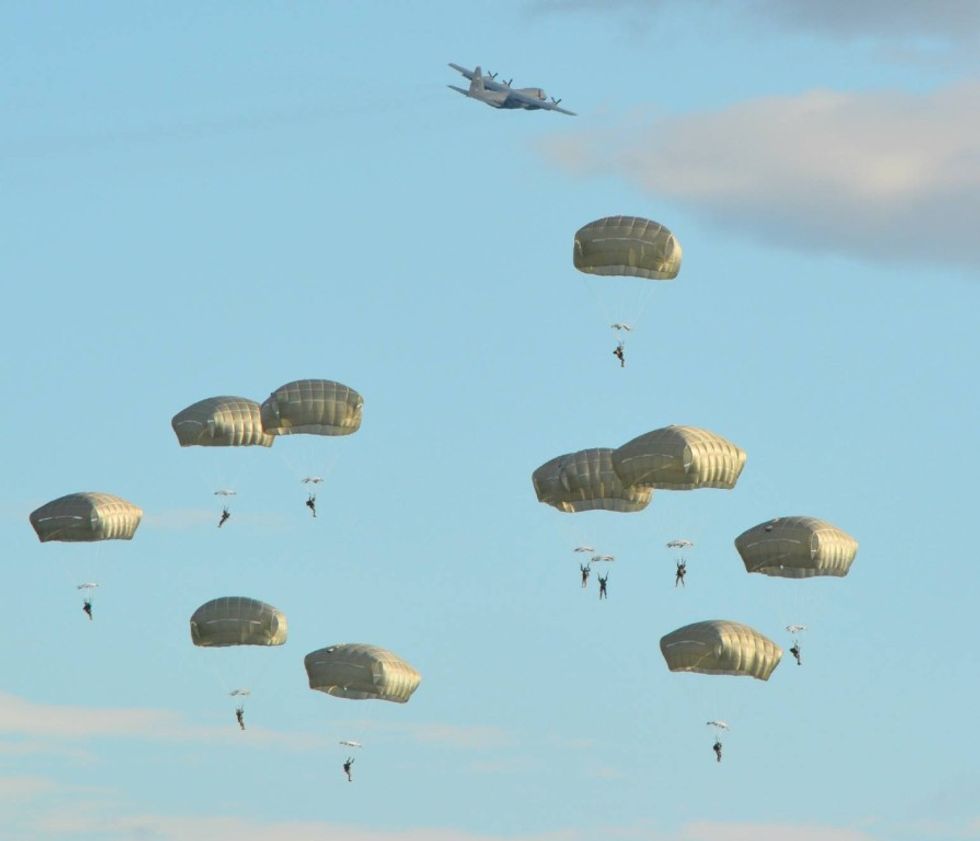 Photo: Kristy Ball/US Army
COAST GUARD
"I will ensure that my superiors rest easy with the knowledge that I am on the helm, no matter what the conditions." - Surfman's Creed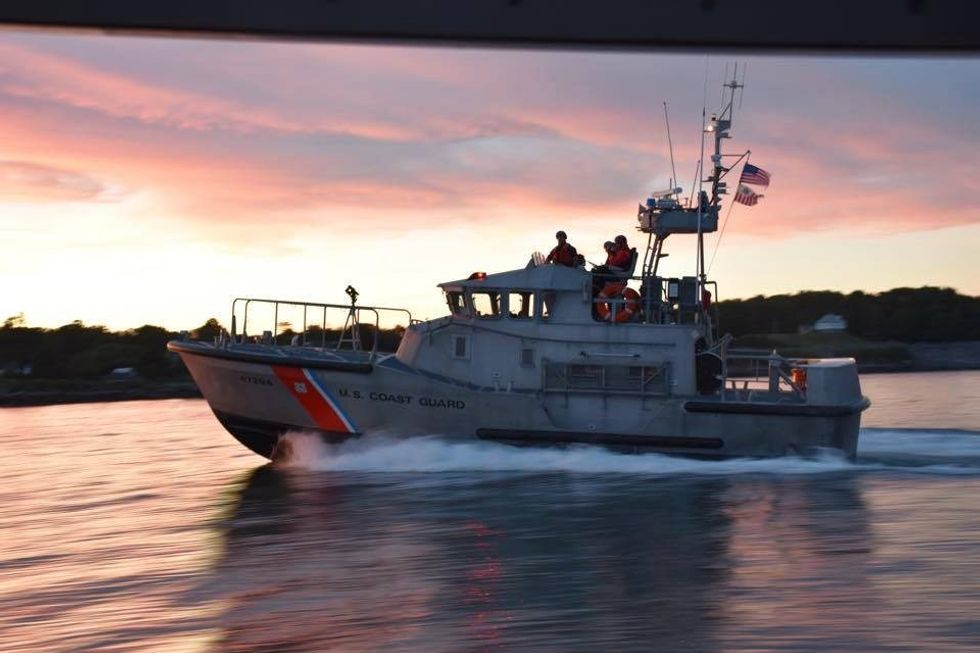 Photo: USCG Station Portsmouth Harbor
OR: Watch 5 things you didn't know about Independence Day:
[jwplatform g2nvjjz8]