Articles
August 13, 2015 13:29:24 EST
DARPA does a great job of designing new and exciting weapons for the military. But here are 11 weapons from movies and video games that the U.S. fighting forces would like to see rolling out of a DARPA lab soon.
---
1. Iron Man's shoulder-mounted guns
Iron Man's shoulder-mounted guns each have six barrels filled with rounds that can curve in flight and are linked up to a targeting system that can differentiate between friend, foe, and civilian. Basically, every infantryman in urban combat could walk through a city slaying bad guys and accepting the praise of grateful survivors.
Of course, if the weapons were actually mounted on an Iron Man suit that would be even better.
2. Noisy cricket
Sure, it's small and causes a lot of collateral damage. But, it packs a huge punch in a tiny fist. It could be used for two purposes. First, troops assigned to public positions like embassy guard could conceal the weapons on their body, allowing them to appear lightly armed while they secretly have direct fire artillery in their pockets. Second, it could be used as a breaching tool.
3. Lawgiver Pistol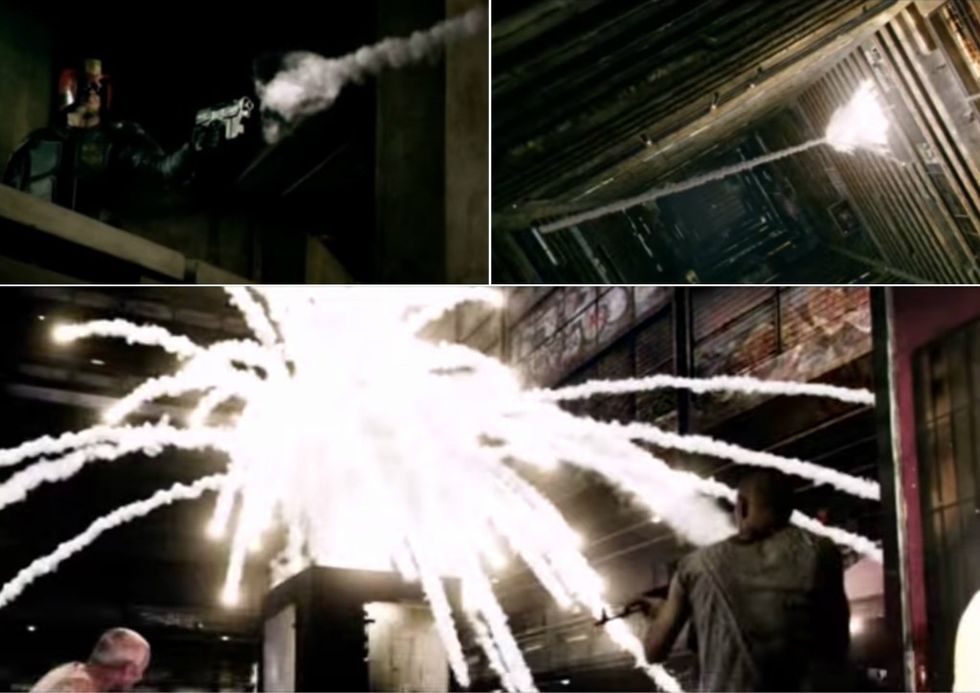 Not for the purpose you think. It's unlikely troops could be properly trained to handle lightsabers well enough to fight with them and they definitely couldn't deflect bullets with them. However, the sabers could be used by anti-tank teams to crack into enemy armor as well as by engineers to cut through absolutely any enemy defenses. The safety training Powerpoint for these would be hell though.
Runner up for these purposes: Wolverine's claws. They're even more portable than a lightsaber and would be nearly impossible to lose, but soldiers without genetic healing mutations would bleed just, all the time.
11. Plasmids
From the hit video game Bioshock, plasmids give the user the ability to fire flames from their hands, suck health from enemies, and even mind control enemies.
Of course, the weapon developers would need to solve the whole, "insanity" thing that goes along with most plasmids, but that's probably do-able.