Even when U.S. Special Operations Forces successfully took out Osama bin Laden.
President Obama delivered the news to the nation on May 1, 2011.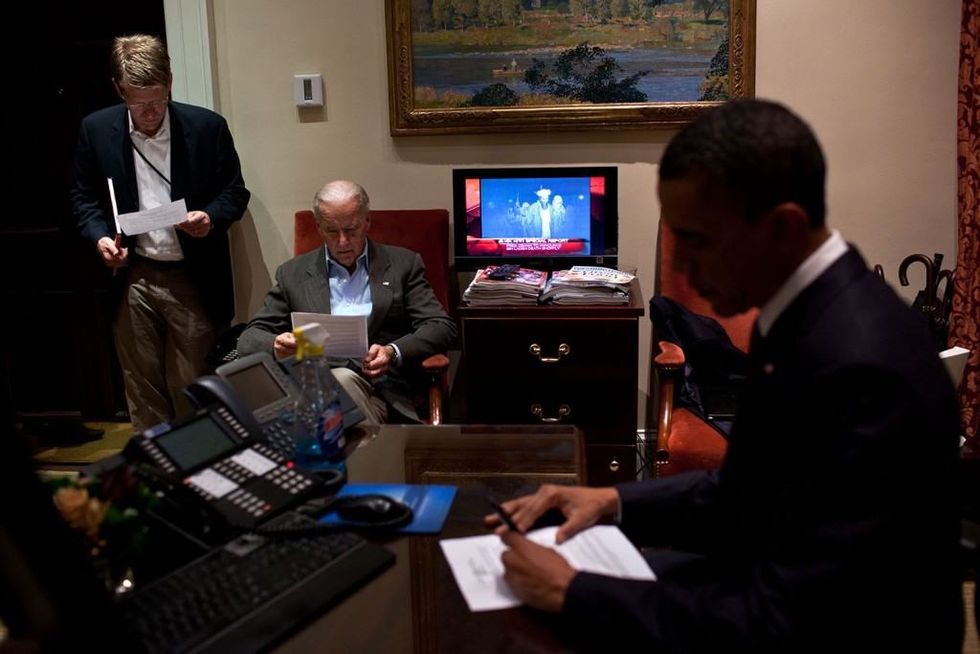 "The President was ready to announce the news about the mission against Osama bin Laden and was putting the finishing touches on his statement in the Outer Oval Office. As he did so, the networks broke in with bulletins confirming that bin Laden had been killed and a photograph of him appeared on the television screen in the background near the Vice President and Press Secretary Jay Carney." | Official White House Photo by Pete Souza
Watch:
After the operators safely returned to base, McRaven noted that one way in which they had potentially confirmed bin Laden's identity was by determining that he was in fact as tall in stature as we in the Intelligence Community knew him to be. He told the President they had had one of their taller SEAL operators, about 6'3", lie down on the ground in the hangar at Jalalabad next to the remains and they assessed he was roughly the same height as the recovered body.
The President then noted over the SVTC with McRaven that they had all those millions and millions of dollars of Defense equipment but they didn't have a tape measure, which obviously got a good laugh from all around the table and on SVTC. And when McRaven ultimately did visit the President in the Oval Office some days after the raid, President Obama did in fact "gift" McRaven with a tape measure from Home Depot mounted on a ceremonial plaque in case it was ever needed again.
I was recently down at Fort Bragg and saw that the gift remains prominently displayed in the Commander's Conference Room at the Joint Special Operations Command.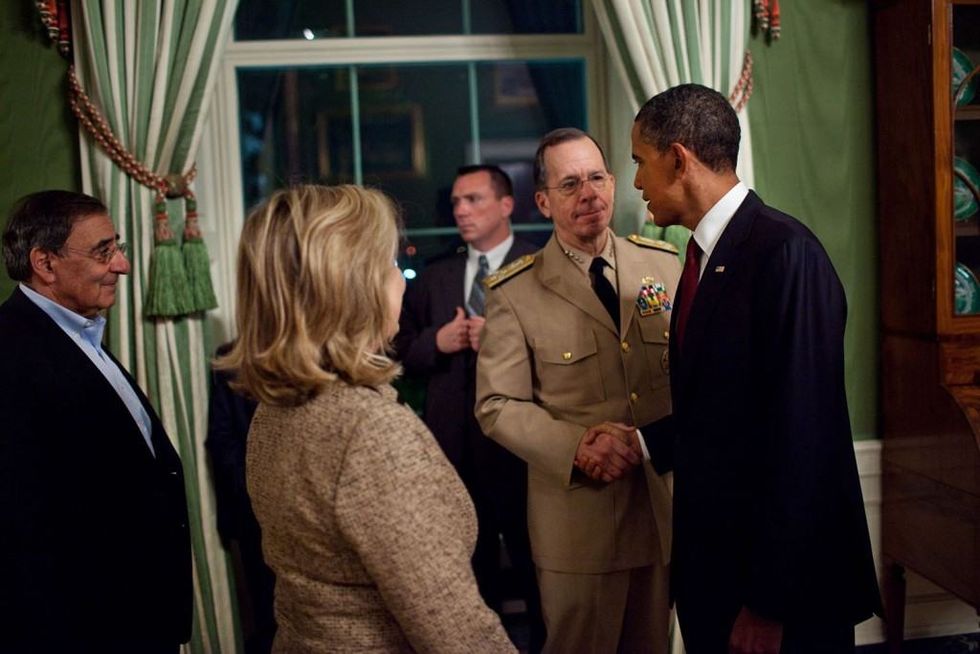 President Barack Obama shakes hands with Admiral Mike Mullen, Chairman of the Joint Chiefs of Staff, in the Green Room of the White House following his statement detailing the mission against Osama bin Laden, May 1, 2011. | Official White House Photo by Pete Souza