Articles
August 10, 2015 08:54:44 EST
Russia has been saber-rattling so hard that cracks are forming in the blade and the hilt seems to be falling off. The military has been embarrassed by a number of of high profile failures and missteps in the past few years.
---
To be clear, the Russians aren't helpless and certain units are deadly. They have a large nuclear arsenal, some of the world's quietest submarines, and an impressive new tank. But here are six reasons Russian military planners can't be sleeping easy.
1. Their planes keep falling out of the air.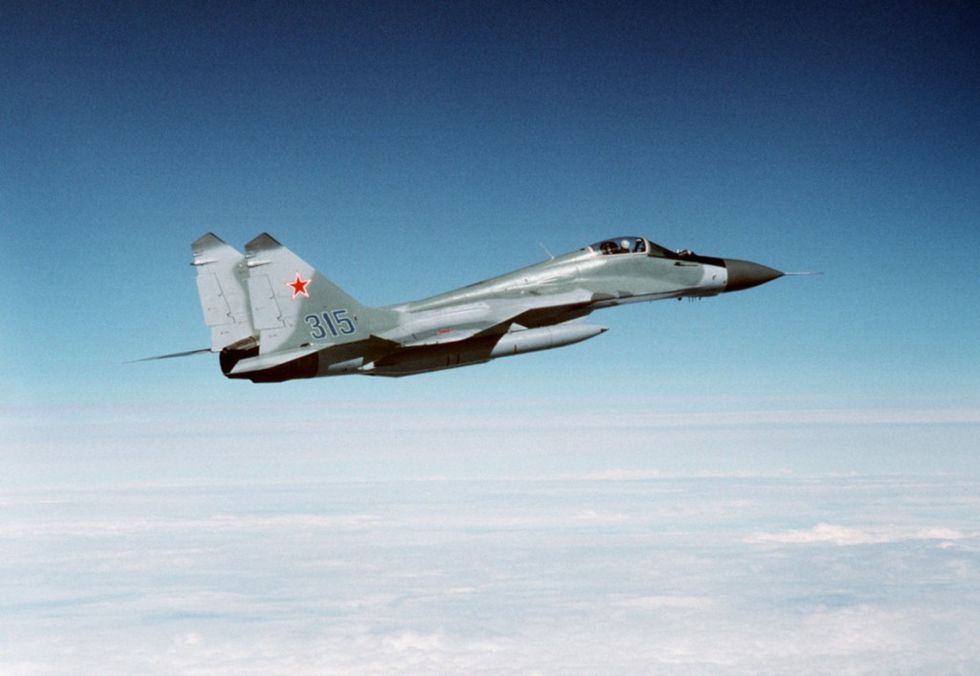 Russian Gen. Mikhail Mizintsev, then-head of the National Center for Defense, bragged in 2014 that "two army brigades, 12 special forces units and five battalions of airborne troops and marines were manned entirely with contract servicemen," according to RT, a Russian media outlet. But, that's the first time the Russian military has had more contract soldiers than volunteers in its history. And, first-term contract soldiers aren't "volunteers" the way they are in America.
In America, all service members are volunteers who don't have to serve in the military unless a draft is ordered. In Russia, males between the age of 18-27 must serve in the military, either one year as a conscript or two as a "volunteer."
4. Even their domestic displays of power keep going wrong.
In July, a Russian Navy Day celebration saw a missile frigate fire at a target only for the missile to fail, spinning through the air and breaking apart meters from the ship, a display of an anti-aircraft missile failed in April when the missile fell back to the ground, and one of Russia's premier new tanks broke down during a rehearsal for the country's Victory Day Parade.
Tragically, a helicopter also crashed during an air show Aug. 3, killing one of the pilots.
5. Their funding situation is bad and getting worse.
While Russia continues to spend heavily on defense, the upgrades will eventually be limited by what the rest of the economy can bear.
Russia, crippled by sanctions, falling oil prices, and a weakening currency, has been forced to cut their purchase plans for fighters and new tanks. Some Russian contractors have attempted to sell the nation new helicopter carriers after a deal with France fell through, but there are reports that Russia can't afford new ships anyway. Meanwhile, Russia's largest economic ally, China, has questionable loyalty to Moscow.