Articles
February 15, 2017 06:51:43 EST
The Arleigh Burke-class guided missile destroyer USS Porter (DDG 78) was buzzed multiple times by Russian aircraft on Feb. 10.
---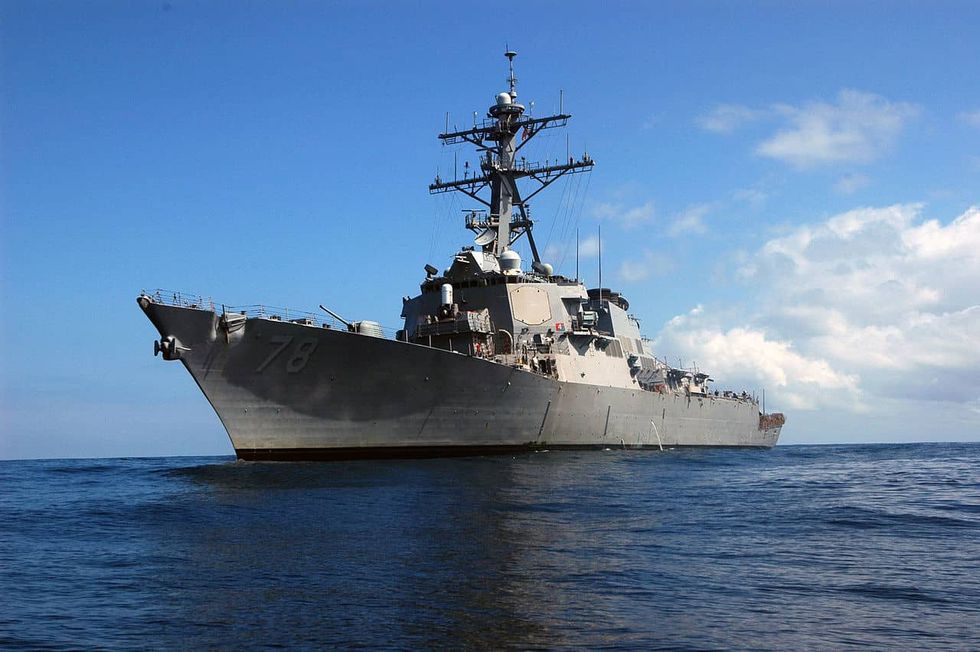 The guided-missile destroyer USS Porter (DDG 78) stands watch in the Indian Ocean during a 2007 deployment. The Porter was conducting Maritime Operations (MO) in the 5th Fleet area of operations with the USS Kearsarge (LHD 3) Expeditionary Strike Group (ESG). (US Navy photo)
According to a report by the Washington Free Beacon, the Porter was operating in international waters in the Black Sea after taking part in Sea Shield 2017 when the series of flybys occurred. One incident involved an Ilyushin Il-38 "May," a maritime patrol aircraft similar to the P-3 Orion. The other two incidents involved Sukhoi Su-24 "Fencer" strike aircraft.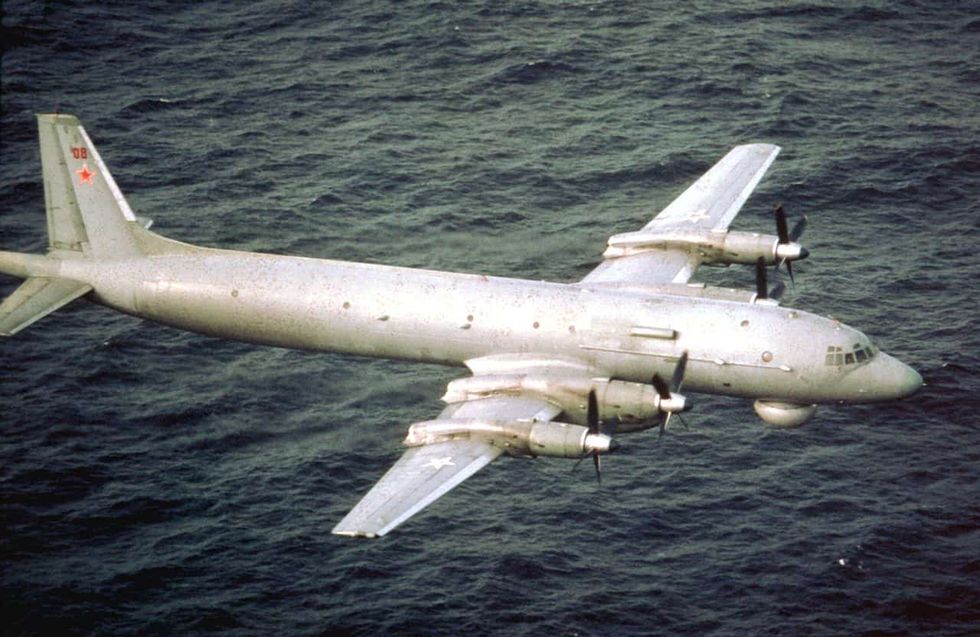 A Soviet Ilyushin Il-38 (NATO reporting name "May") in flight in 1986. (DOD photo)
"These incidents are always concerning because they could result in miscalculation or accident," Navy Capt. Danny Hernandez, a spokesman for United States European Command, told the Free Beacon, who also noted that the Porter's commanding officer, Cmdr. Andria Slough, considered the Russian actions to be "unsafe and unprofessional."
The Free Beacon reported that the Russian planes did not respond to messages sent by the destroyer, nor were they using their radars or transponders.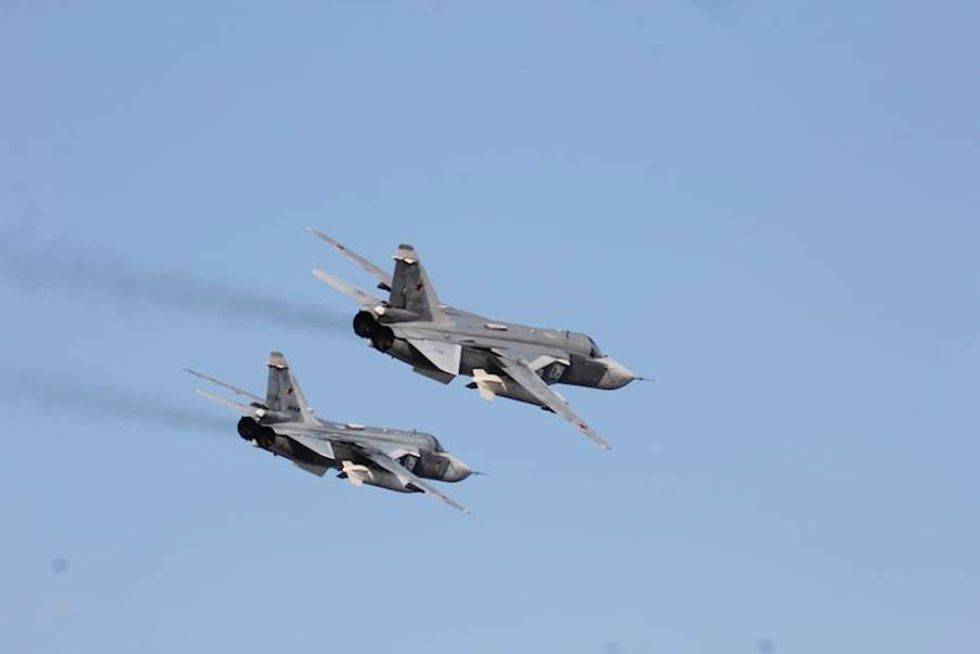 Two Russian Sukhoi Su-24 attack aircraft fly over USS Donald Cook (DDG 75) April 12, 2016. Fencers carried out a similar buzzing of the guided-missile destroyer USS Porter (DDG 78). (U.S. Navy photo/Released)
Last April, Russian Su-24s buzzed the Porter's sister ship, the guided missile destroyer USS Donald Cook (DDG 75). The Daily Caller also noted other incidents where Russians buzzed American warships. The Free Beacon also noted that this past September, a United States Navy P-8A Poseidon maritime patrol aircraft had a close encounter with Russian fighters.
Tensions with Russia have increased since Vladimir Putin's government seized the Crimean peninsula from the Ukraine in 2014. Incidents involving American ships in the Black Sea have happened before.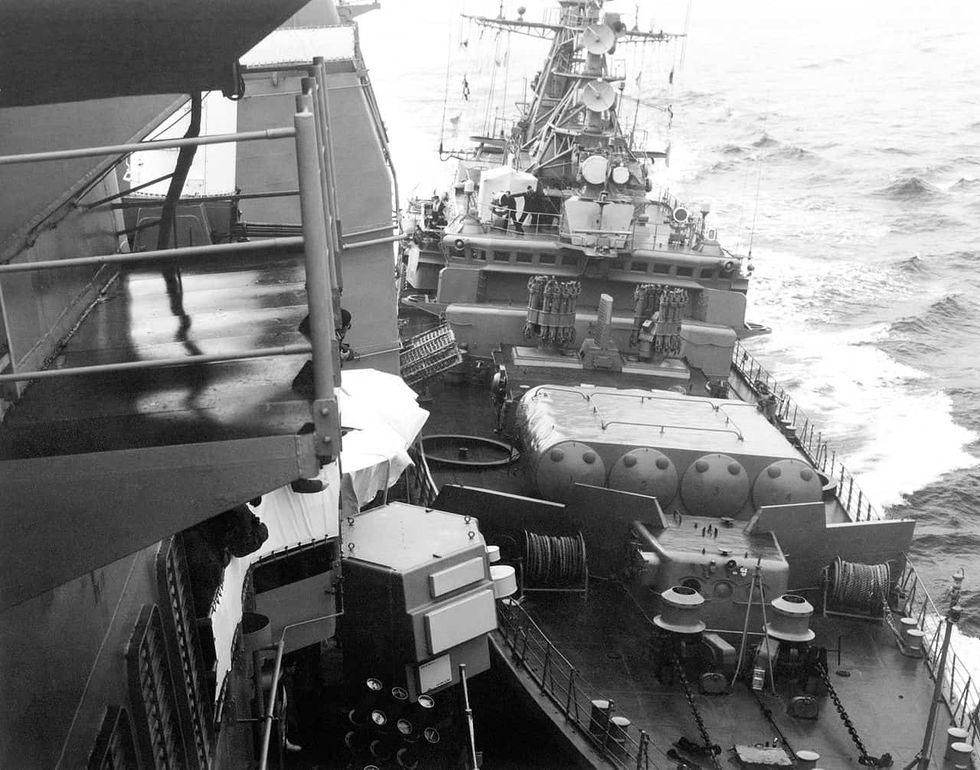 The Soviet Krivak I class guided MISSILE frigate Bezzavetny (FFG 811) impacts the guided missile cruiser USS Yorktown (CG 48) as the American ship exercises the right of free passage through the Soviet-claimed 12-mile territorial waters. (US Navy photo)
In 1986, the Ticonderoga-class guided missile cruiser USS Yorktown (CG 48) and the Spruance-class destroyer USS Caron (DD 970) exchanged messages with a Krivak-class frigate while sailing an "innocent passage" mission within six miles of the Soviet coast.
In 1988, the Yorktown and Caron were involved in another incident, with the Yorktown being "bumped" by a Krivak-class frigate, and Caron being "bumped" by a Mirka-class light frigate. All four ships suffered what was characterized as "minor" damage.