Articles
September 21, 2015 13:55:38 EST
The Marine Corps recently released the summary of results of its Ground Combat Element Integrated Task Force, a nine-month study to "better understand all aspects of gender integration while setting the conditions for successful policy implementation." The study was the first step in implementing the order of former Defense Secretary Leon Panetta to open combat roles to women across the Department of Defense.
---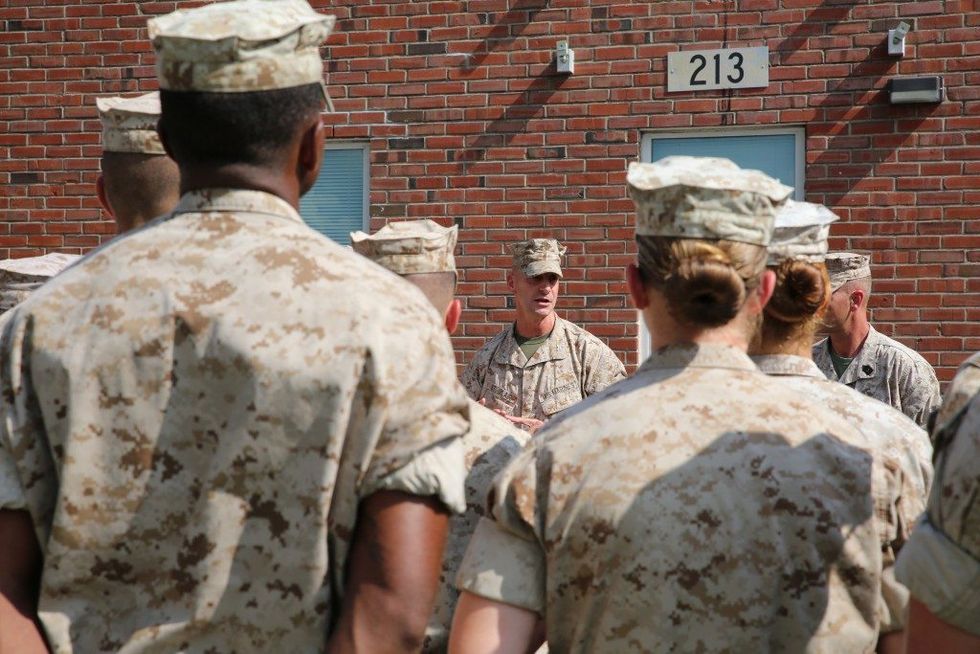 Col. Matthew G. St. Clair, the commanding officer of the Ground Combat Element Integrated Task Force, addresses Marines after an award ceremony. (U.S. Marine Corps photo by Sgt. Alicia R. Leaders)
The results were not kind to the gender integrated unit in the study. Against the all-male combat units, the gender-integrated were outperformed in 69% of tasks evaluated, which the Marine Corps says were "basic infantry tasks."
Secretary of the Navy Ray Mabus, an outspoken proponent of gender integration in combat roles throughout all branches of the military, decried the results of the tests, implying the Marine Corps was biased toward women in the first place and that the results may be skewed because of it. He repeatedly denounced the conduct of the test on multiple occasions.
Mabus told the City Club of Cleveland "one of my concerns about it was, we didn't do a very good job of screening people before the volunteering. One of the things that came out of this was there were no standards, zero, for most of these jobs. You just assumed that if somebody went through boot camp, a man went through boot camp, that they could do it."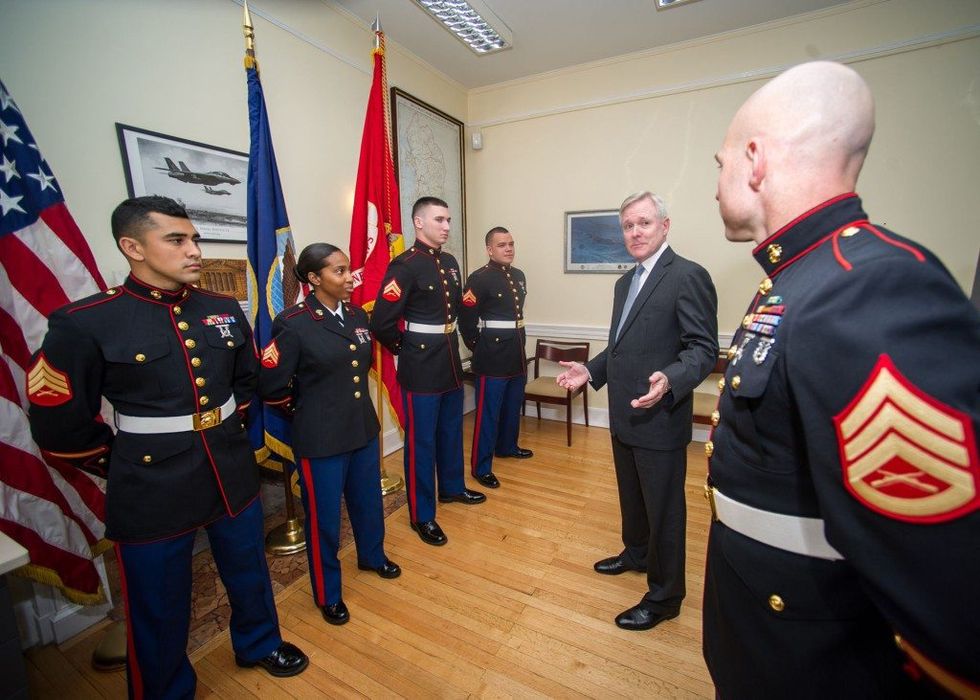 The office of the Navy Secretary has not commented on individual statements, but previously said the Secretary's comments "stand on their own."