Articles
January 13, 2017 07:45:18 EST
During a meeting Wednesday with a number of defense reporters and experts, outgoing Secretary of the Navy Ray Mabus defended the Littoral Combat Ship against criticism.
---
The LCS has been noted for a series of engineering problems that has laid up a number of the early ships. The problems have called the program into question even though the USS Freedom (LCS 1) had a very successful 2010 deployment to Southern Command's area of operations, while the USS Coronado (LCS 4) successfully defeated a simulated attack by a swarm of speedboats in a 2015 test of the surface warfare package.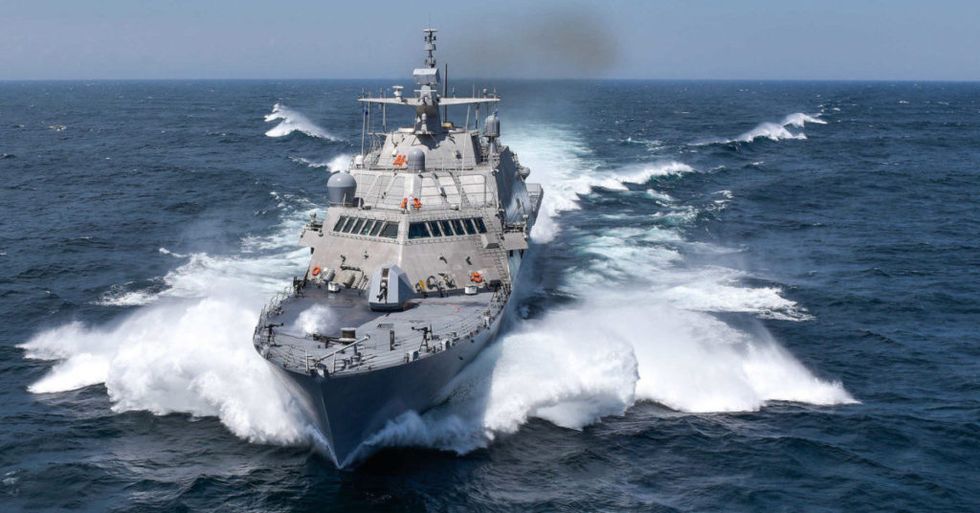 The future USS Detroit (LCS 7) conducts acceptance trials. Acceptance trials are the last significant milestone before delivery of the ship to the Navy. (U.S. Navy Photo courtesy of Lockheed Martin-Michael Rote)
Mabus particularly aimed his ire at the Pentagon's Office of Test and Evaluation, or DOT&E, which has been part of an ongoing verbal fight between Pentagon testers and the Navy.
"My reaction is that I've been there almost eight years," Mabus, who was confirmed in 2009, groused to the gathered reporters. "And I'm pretty sure that [DOT&E director] Michael Gilmore has never found a weapon system that's effective, ever."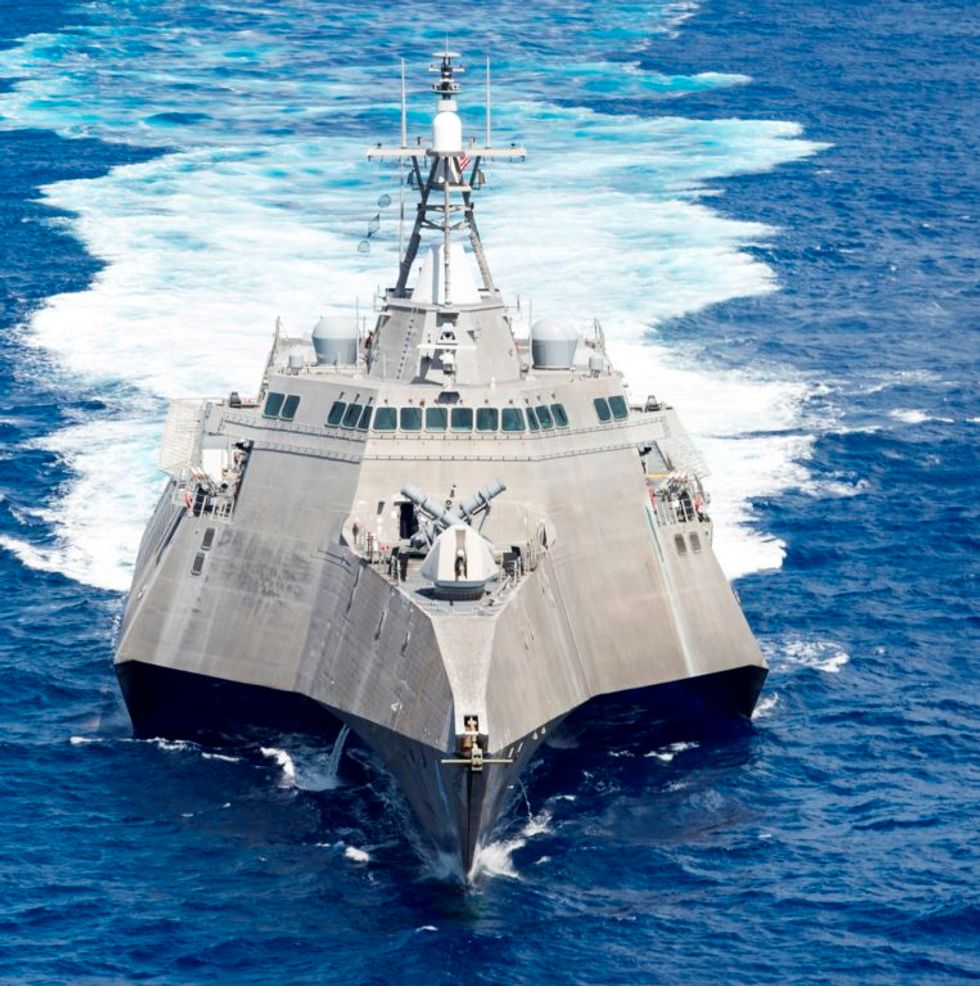 P-8A Poseidon aircraft No. 760 takes off from a Boeing facility in Seattle, Wash., for delivery to fleet operators in Jacksonville, Fla., marking the 20th overall production P-8A aircraft for the U.S. Navy. This 20th overall delivery will help the U.S. Navy prepare the next squadron transition to the P-8A from the P-3C Orion. The second fully operational P-8A squadron is deployed to the U.S. 7th Fleet area of responsibility. (U.S. Navy photo courtesy of Boeing Defense)
The Littoral Combat Ship covered 20 pages in the DOT&E FY2016 Annual Report, which claimed the Navy "has not yet demonstrated effective capability for LCS equipped with the MCM [mine counter-measures], SUW [surface warfare], or ASW [anti-submarine warfare] mission packages."
The report also cited the 2015 cancellation of the Remote Minehunting System, and even claimed that the USS Coronado had flunked the 2015 test.
"The final thing I'll say is, it does what we want it to do, not what you think it ought to do which is one of the things [Gilmore] does," Mabus concluded.