Articles
September 15, 2015 16:16:50 EST
Just before midnight on Feb. 27, 1943, a team of 10 Norwegian commandos crouched in the snow on a mountain plateau and stared at a seemingly unassailable target. It was a power plant and factory being used by the Nazis to create heavy water, a key component for Germany's plans of developing nuclear reactors and a nuclear bomb.
---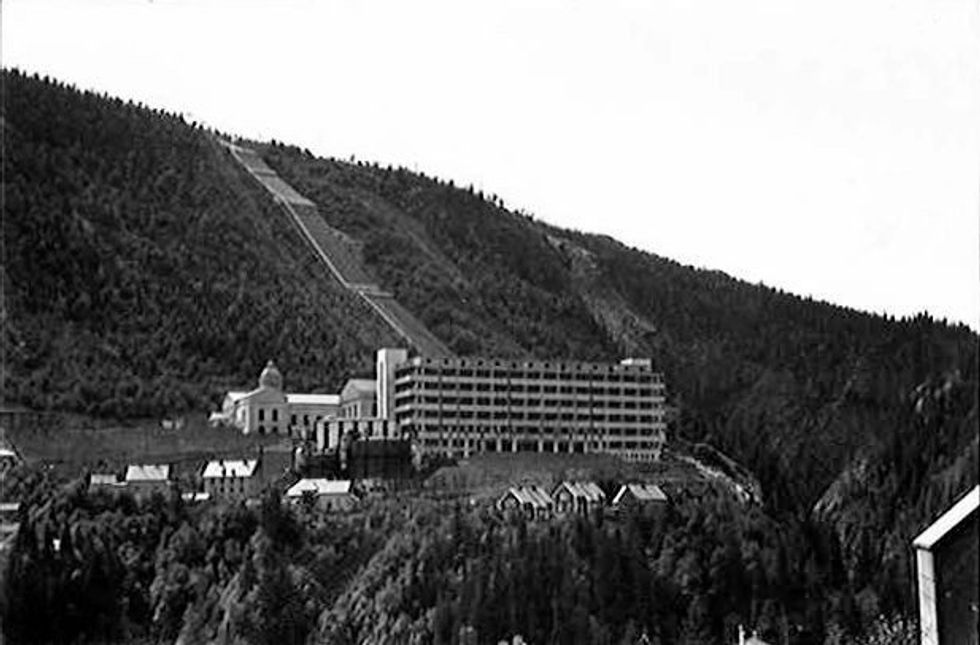 Cylinders similar to the ones destroyed at Norsk Hydro. Photo: flickr/martin_vmorris
The cylinders were successfully destroyed, emptying months worth of heavy water production onto the floors and down drains where it would be irrecoverable.
The teams tried to escape the factory but a German guard approached them while investigating the noise. He was moving slowly in the direction of a Norwegian's hiding spot, his flashlight missing one of the escaping men by only a few inches. Luckily, a heavy wind covered the noise of the Norwegian's breathing and dispersed the clouds of his breath. The guard turned back to his hut without catching sight of anyone.
The team left the plant and began a treacherous, 250-mile escape on skis into Sweden, slipping through Nazi search parties the entire way.
Germany did repair the facility within a few months and resumed heavy water production. After increased attacks from Allied bombers, the Germans attempted to move this new heavy water back to Germany but a team of Norwegian saboteurs successfully sunk the ferry it was transported in. One man, Knut Haukelid, participated in both the factory and the ferry sabotage missions.
The SF Hydro, a ferry that was destroyed by saboteurs when the Nazis attempted to move heavy water with it. Photo: Wikimedia Commons
Germany's shortage of good nuclear material during the war slowed its research efforts to a crawl. This shortage and the German's prioritization of nuclear reactors over nuclear bombs resulted in Nazi Germany never developing atomic weapons.
Related Articles Around the Web