Articles
May 30, 2017 13:16:05 EST
The country's 72 living Medal of Honor recipients could see a huge bump in their pensions should legislation proposed by a bipartisan group of Senators pass.
---
According to a report by MilitaryTimes.com, Senator Lindsey Graham (R-S.C.), a retired Air Force Reserve colonel who made multiple deployments to Iraq and Afghanistan, introduced the legislation in order to not only more than double the pensions, but to also provide a travel stipend to allow recipients to tell their stories. Congress.gov notes that the legislation, S. 1209, was introduced on May 23, 2017, but no text was available.
In a May 25, 2017 release, Senator Graham noted that his legislation would increase the pension from $1,303.15 per month to $3,000 per month. These pensions are in addition to other military benefits that these servicemen have earned.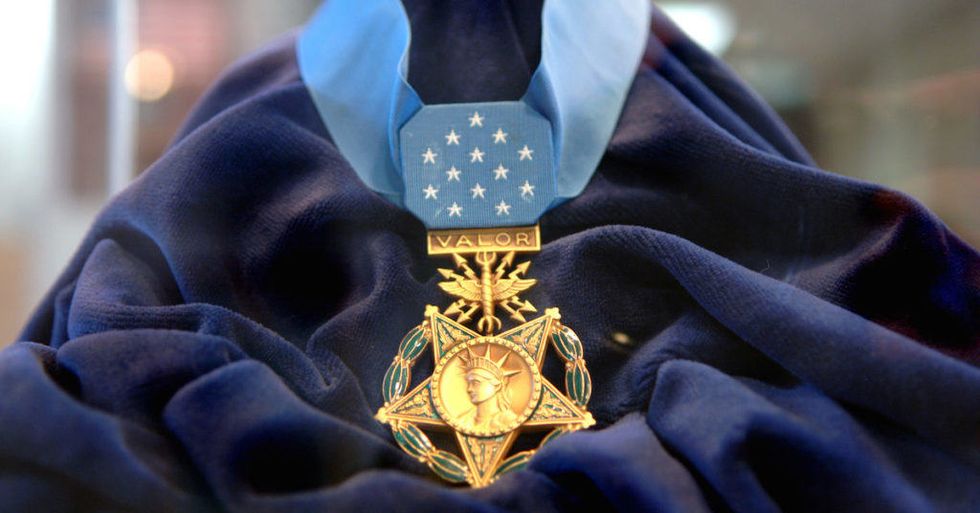 Col. Lindsey Graham, a Senior Senator from South Carolina, chats with Command Chief Master Sgt. Thomas Narofsky, 386th Air Expeditionary Wing Command Chief, during a briefing int the wing conference room April 9, 2007. (U.S. Air Force photo/Staff Sgt. Ian Carrier)
S. 1209 is expected to cost about $1.5 million per year over the next ten years, according to Senator Graham's office, and was referred to the Senate Committee on Veterans' Affairs.
Senators Ed Markey (D-Mass.) and Richard Blumenthal (D-Conn.) are also original cosponsors of the legislation. Blumenthal was caught up in a stolen valor controversy during his 2010 campaign for the Senate after his claims of service in the Vietnam War were disproven. The controversy re-surfaced this past February.