Articles
October 29, 2015 11:32:24 EST
Ah, the American shopping mall -- filled with department stores, gag gifts, and five or six pretzel shops per floor. It's hard to imagine a United States that isn't anchored around these retail utopias.
---
But the shopping mall is only 60 years old, and -- while they were partially envisioned as a way to get people to stay near stores and spend money -- they were designed to spread the American population away from industrial centers and provide shelter in case of nuclear war.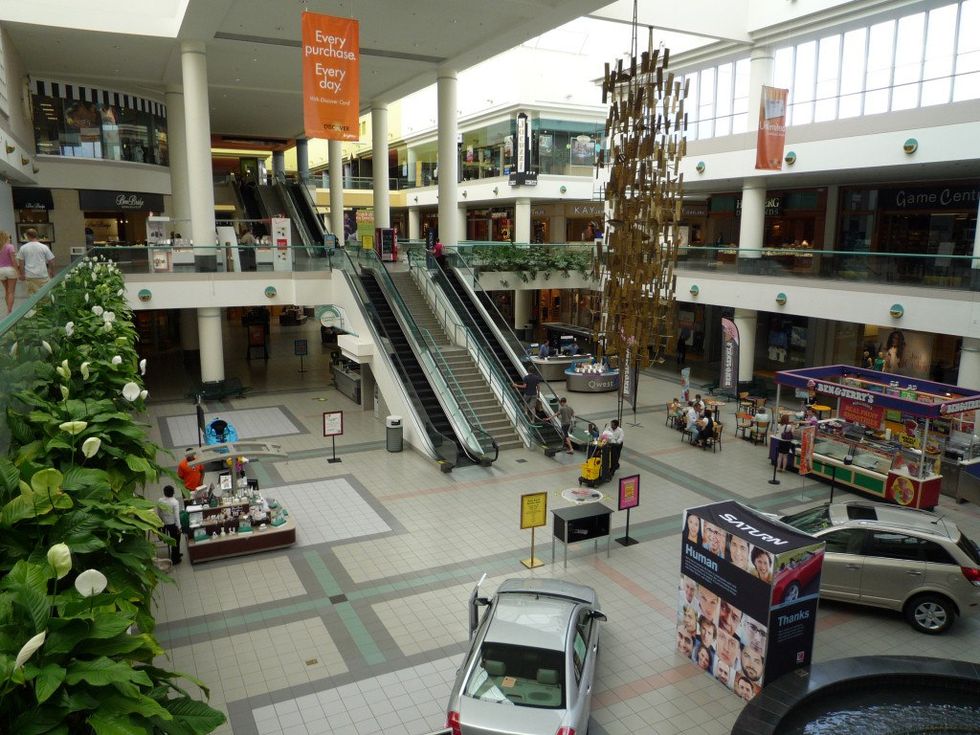 Civil defense in the 1950s called for people to take what shelter they could. Photo: Wikipedia/Library of Congress
When plans were made for Southdale Mall, civic leaders asked for it to be built at a location 10 miles from Minneapolis's city center, two miles from the edge of an expected blast. It was nestled between two highways so people could arrive quickly during an attack.
It was constructed of steel and reinforced concrete. A large fallout shelter and a 10,000-kilowatt generator sat underground in case they were needed for an emergency. Plans were drawn to turn shops into food production centers during a crisis.
Other malls, like Randhurst Mall near Chicago and Park Lane Mall in Reno, incorporated shelters and other aspects of Gruens's designs. But the shopping center as fallout shelter concept didn't really catch on.
As the Cold War progressed civil defense leaders instead called for shelters beneath other types of buildings. Schools, fire and police stations, and even churches were designed and constructed with built-in shelters.