Articles
March 18, 2015 06:58:36 EST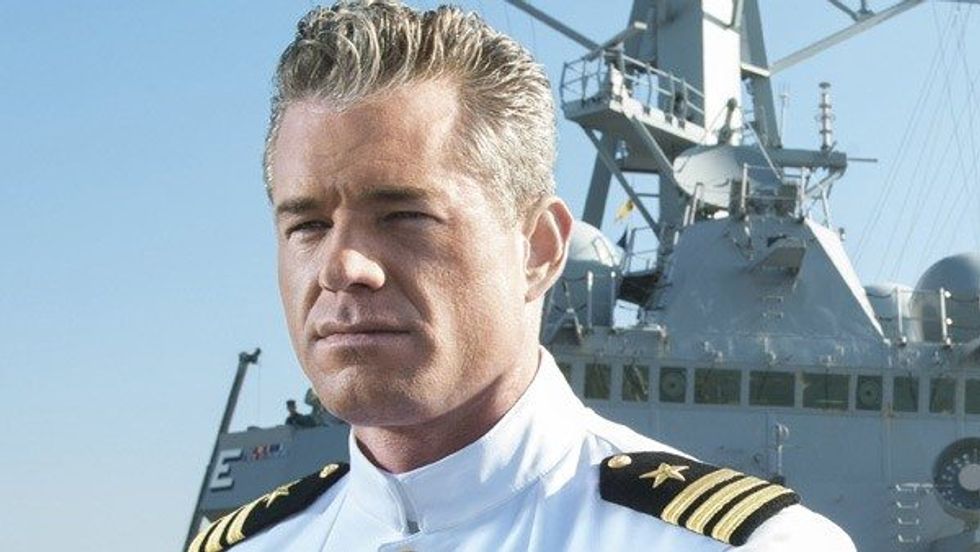 Actor Eric Dane at the Pentagon, March 17, 2015, thanking PAOs for their support of "The Last Ship" and announcing his involvement with the Tragedy Assistance Program for Survivors (TAPS). (Photo: DoD)
Dane knows how it feels to lose a family member to military service. When he was seven his father was killed while serving in the Navy.
"I lost my military dad at a very young age," Dane said. "Dealing with that loss has been a very big part of my life."
"TAPS has been blessed with an effective network over the years, including the voices of Hollywood," director and founder Bonnie Carroll said. "We're very happy to be connected with Eric Dane who takes his role as Commander Tom Chandler very seriously. He portrays the Navy in the absolute best light."
"Bonnie has been there for over 13 years," said Rene Carbone Bardorf, Deputy Assistant Secretary of Defense for Community and Public Outreach. "When the funerals for the fallen are over and life stands still for the survivors TAPS has been very effective in giving them a sense of purpose and helping them make it though. Eric's involvement is a great example of that. We are all a part of one military family, that one percent."
Both Carroll and Dane admitted they haven't quite figured out what form the actor's support of TAPS will take, but if his impact with the crowd in the Pentagon's briefing room was any indication, it will be effective whatever it is.