Articles
March 29, 2017 06:48:55 EST
There is a proverbial 800-pound gorilla that the United States Army is facing. Well, more like 110 pounds. That's the weight some soldiers have to haul on their backs. And it's a big problem.
---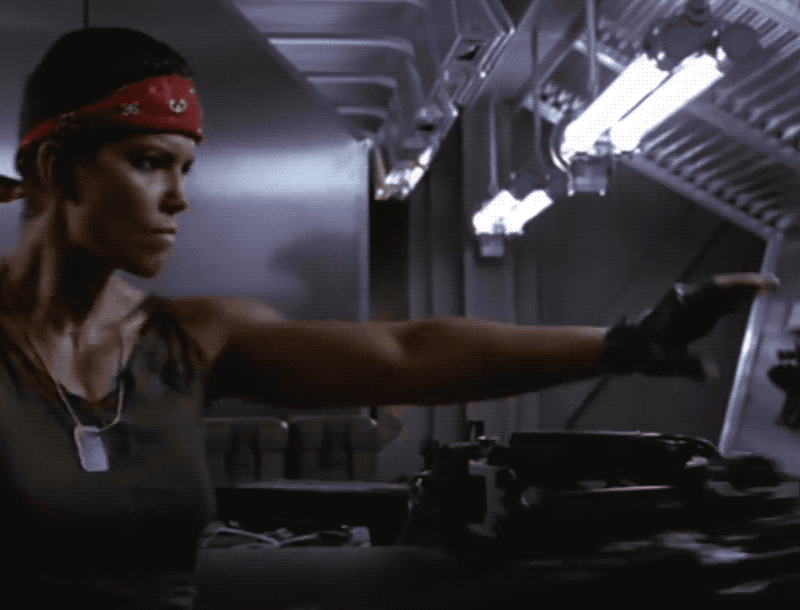 (GIF: Maple Films via YouTube)
"We [now] have Soldiers in their late teens and early 20s and they're getting broken sometimes in training before they see a day in combat," Zac Wingard, a mechanical engineer for the Army Research Laboratory's Weapons and Materials Research Directorate, was quoted in an Army release as saying during the Association of the United States Army's Global Force Symposium.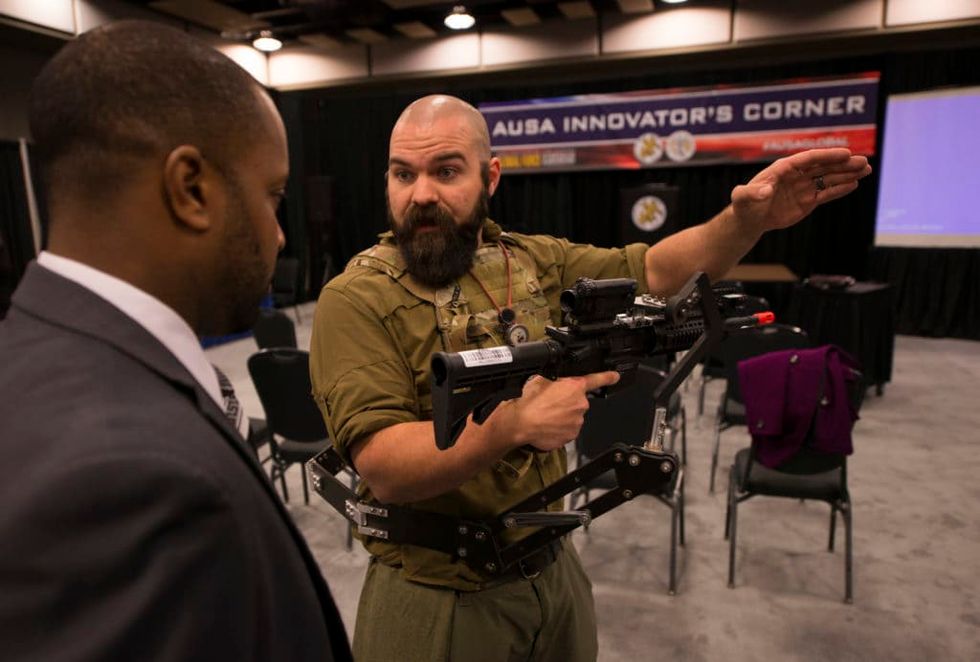 The Army Research Laboratory is developing a "third arm" passive mechanical appendage that could lessen Soldier burden and increase lethality. (US Army photo)
"We could potentially look at very high recoil systems that aren't going to beat up on the soldier like they normally would," Baechle said. There are also application for other tactical needs, like shooting around corners, close-quarters combat, and other fighting techniques.
But it might not just be about helping to shoot a weapon. Troops could also use the third arm to hold shields or keep a weapon ready while using other tools to breach barricades.
That said, before this system goes into the field, they will try to make sure it can be rugged enough to handle whatever the battlefield throws at it.