Articles
January 03, 2017 07:54:06 EST
Forget "seven minutes in heaven" – who wants to be in a darkened closet of someone's house when you could instead be in a cockpit at 500 knots (or faster)?
---
This video puts you in hot jets, many of them at low-level, blasting around terrain.
We start with F-15C Eagles from the 18th Wing out of Kadena Air Base on Okinawa. The F-15 not only has speed (able to reach 1,875 miles per hour, the Air Force says), and is equipped with an APG-70 radar, and can carry the AIM-120 AMRAAM and the AIM-9 Sidewinder air-to-air missiles.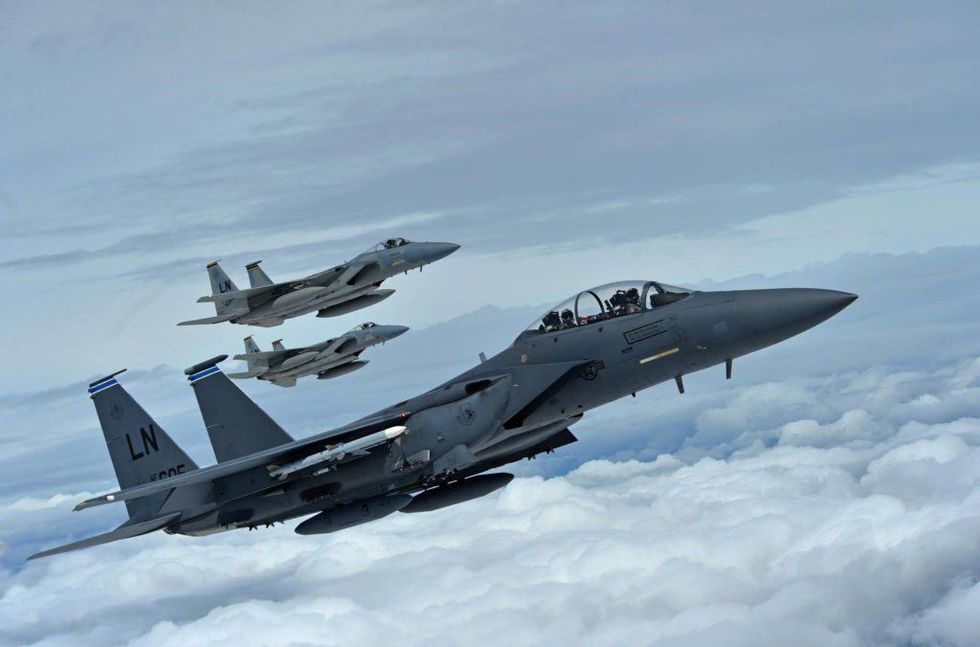 U.S. Air Force photo/Senior Airman Erin Trower
Next, the video goes to a pair of U.S. Navy F/A-18 Hornets. These are very versatile multi-role fighters, according to a U.S. Navy fact sheet. It carries a wide variety of weapons – just some of which are illustrated in this US Navy graphic.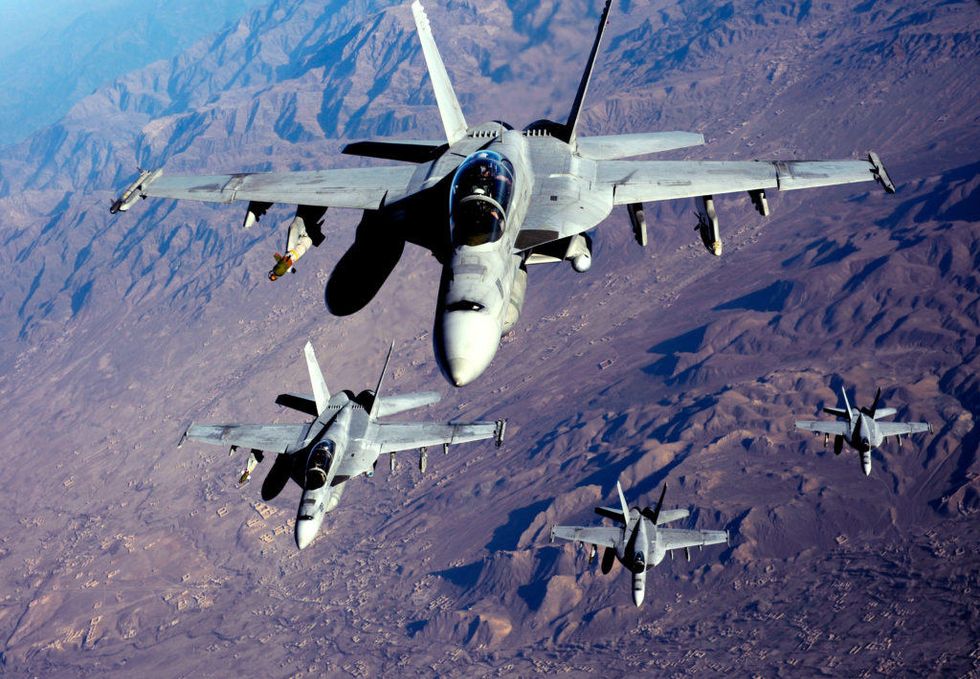 U.S. Air Force F/A-18Fs being refueled over Afghanistan in 2010. | U.S. Air Force photo by Staff Sgt. Andy M. Kin
F-16s from the Royal Danish Air Force – specifically the Greenland Detachment of the Fighter Wing Skrydstrup, according to the video – show up next, and deliver low-level passes over the Arctic Circle. A review of reports from TheAviationist.com indicate that that the clips from one arctic surveillance mission are followed by some from a separate video involving RDAF F-16s on their two-day mission.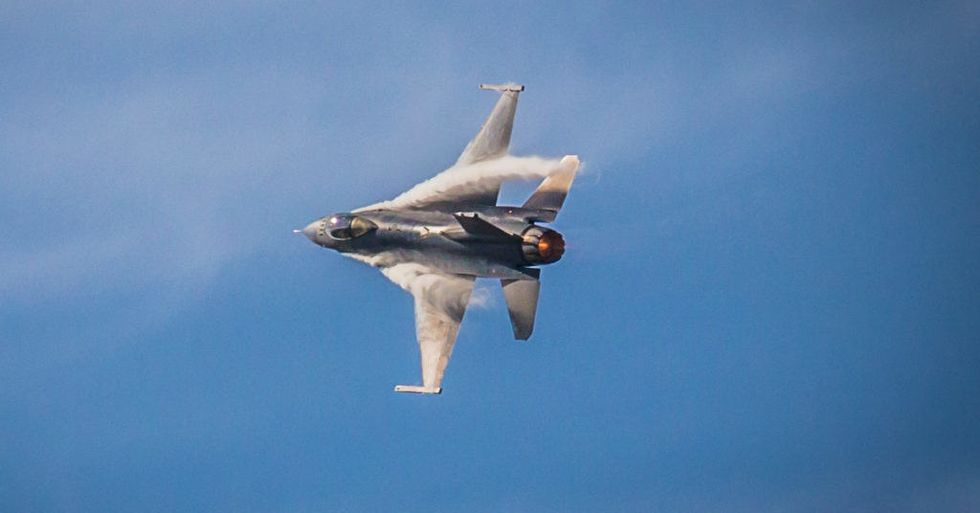 U.S. Air Force Maj. Craig Baker, a F-16 pilot from the F-16 Viper Demo Team, performs a routine during the Sound of Speed Air Show above Rosecrans Memorial Airport, St. Joseph, Mo., August 26, 2016. The air show was hosted by the 139th Airlift Wing, Missouri Air National Guard, to thank the community for its support. (U.S. Air Force photo by Senior Airman Patrick P. Evenson)
Finally, the video shows a cockpit view from a British Aerospace Strikemaster run by the New Zealand company Strikemaster, Ltd. This older plane still could carry about 3,000 pounds of bombs and was produced until 1984.
So, enjoy eleven minutes of the most fun you'll ever have!