Articles
December 02, 2016 16:07:42 EST
The effective end of Col. Joe Dowdy's career in the United States Marine Corps came when he was relieved as commanding officer of Regimental Combat Team 1 on April 4, 2003. The man who relieved him, then-Maj. Gen. James Mattis, is now President-elect Donald Trump's designee to serve as Secretary of Defense.
---
The relief, when it happened, was so shocking it made national headlines. It was not unprecedented in modern warfare, though.
During the fighting on Saipan, Marine Lt. Gen. Holland Smith relieved Army Maj. Gen. Ralph Smith of command of the 27th Infantry Division over poor combat performance. The Marine general felt that the 27th's lack of progress had caused unnecessary casualties to the Marine Corps. The relief generated a lot of controversy at the time. Ralph Smith would later command the 98th Infantry Division and would go on to lead the relief organization CARE.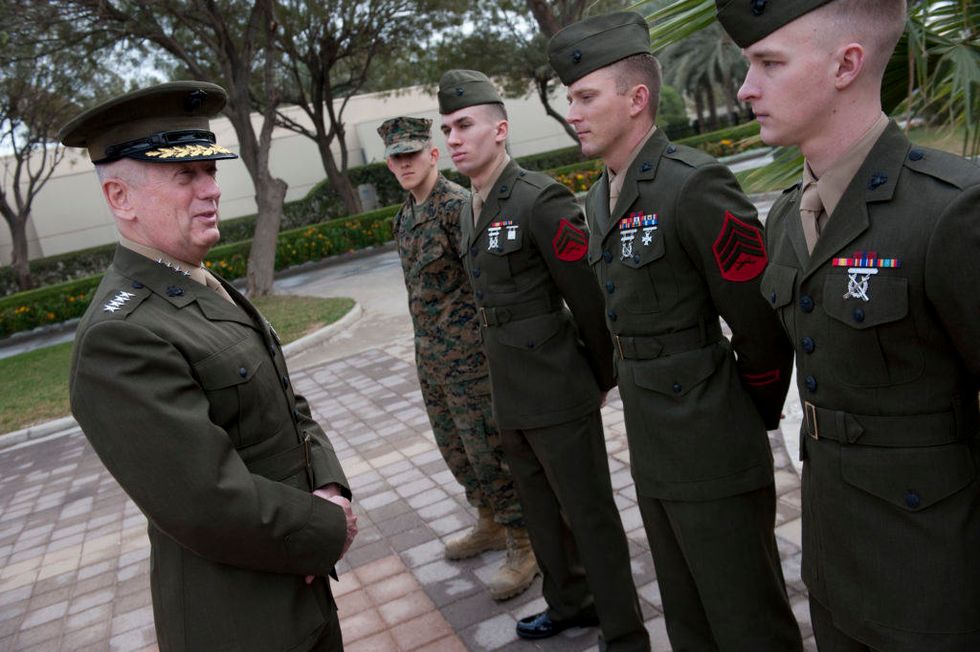 U.S. Marine Corps Gen. James Mattis, commander, U.S. Central Command visits with Marines stationed at the U.S. Embassy in Kuwait on Feb. 26, 2011. Mattis visited Kuwait to attend their National Day celebrations that marked the 50th anniversary of their independence, and the 20th anniversary of their ousting of Saddam Husseins forces from their country during the first Gulf War. (DoD photo by Mass Communication Specialist 1st Class Chad J. McNeeley/Released)
Then-Col. Dowdy was seen as a good officer prior to the relief. He had seen some action in Beirut and also served during Operation Restore Hope. According to a 2004 Wall Street Journal report, RCT-1 had only suffered one KIA during the fighting.
The report also noted that Dowdy was very focused on taking care of his troops, at one point declining an air conditioner when it was clear that the enlisted Marines were not receiving any.
When Dowdy's unit was halted outside Nasiriyah for over a day, Mattis, who had commanded 1st Battalion, 7th Marine Regiment during Operation Desert Storm, was frustrated. In 2001, Mattis made a name for himself by leading a daring assault to take an air strip near Kandahar, which was crawling with Taliban at the time.
It didn't help Dowdy's case when Brig. Gen. John Kelly reportedly caught him dozing off. Then, Maj. Gen. Mattis noticed a captain reading a book next to a runway crater at a recently-captured airfield while sitting on a bulldozer. The captain told Mattis he hadn't received an order to fix the crater.
Things came to a head on April 3. RCT 1 had managed to lure some of Saddam's forces away from the western flank – and left it open for U.S. forces to charge into Baghdad. Sensing that Saddam's forces had cracked, Dowdy was ordered to carry out an operation into al Kut, and was told to decide whether or not to push through. Dowdy ultimately elected not to push through, a decision that angered Gen. Kelly, who recommended his relief.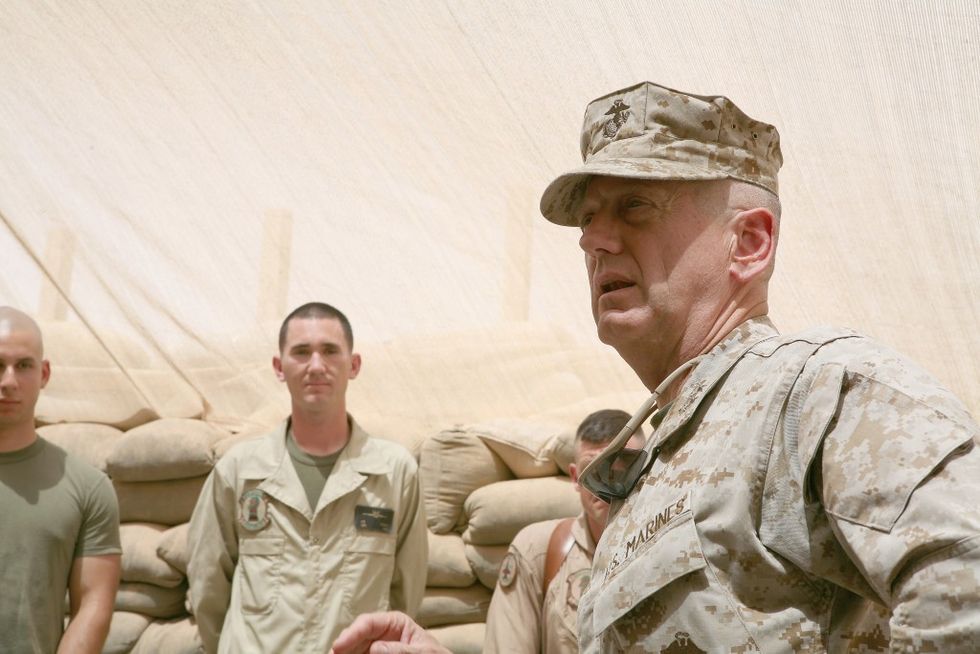 Wikimedia Commons
The next day, Dowdy was reportedly summoned to a meeting with Mattis, and replaced with Col. John A. Toolan. In a performance evaluation, Dowdy was described as "being fatigued beyond normal" and "overly concerned about the welfare" of those under his command, which meant he was "not employing the regiment to its full combat potential."
Dowdy would retire from the Marine Corps the next year, and eventually served for a time in the Office of the Director at NASA's John F. Kennedy Space Center as a special operations manager.
He later left NASA. In 2013, the Military Times reported that he would often be called for counsel by other Marine officers who were relieved of their commands.