Articles
January 27, 2017 08:45:42 EST
Remember, troops. Don't beat anything, don't drink and drive, and don't end up on first sergeant's carpet without an awesome story.
---
Get ready for the weekend! Here are a few awesome military memes to get you through to the safety brief:
1. If they actually wore these uniforms, at least it would be easier to spot them (via The Salty Soldier).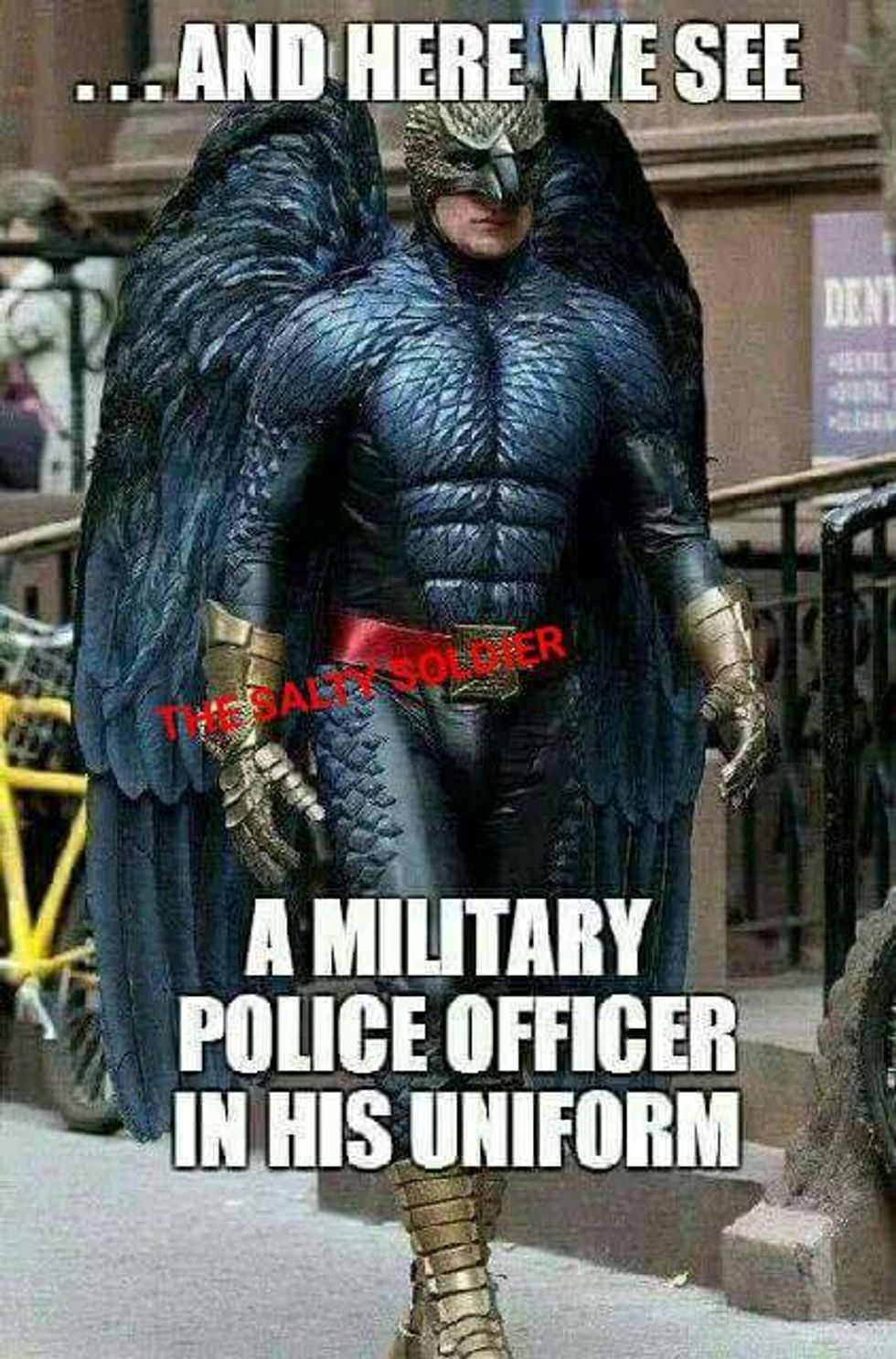 Probably wouldn't help their ego problem, though.
2. That's a good excuse right up until DFAS stops paying (via Shit my LPO says).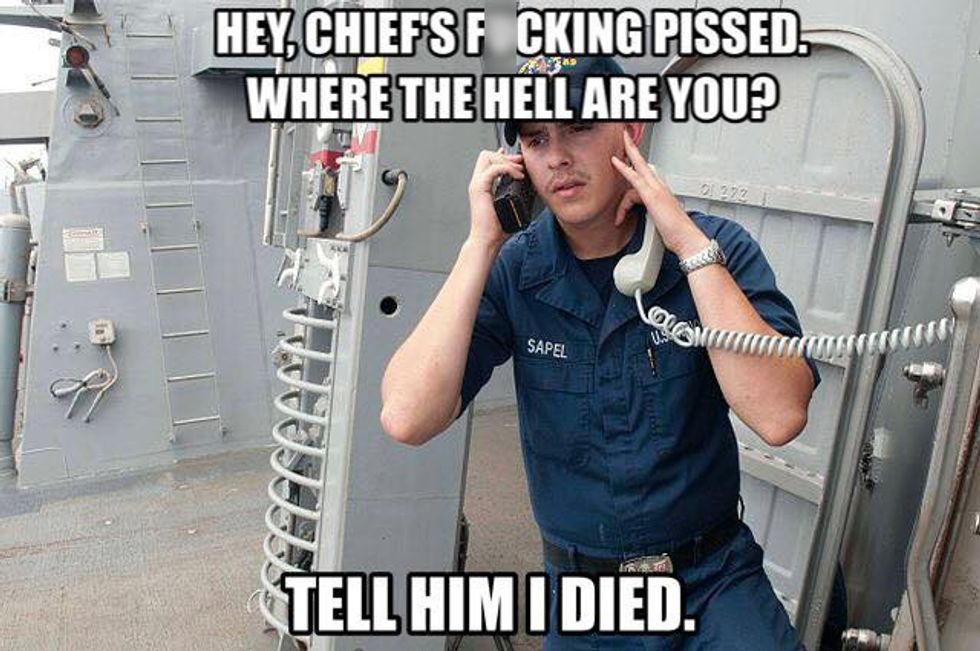 "I'll be alive again in three days."
3. Don't care who you voted for, getting Mattis as SecDef is like learning that Capt. America is your new commander (via Pop smoke).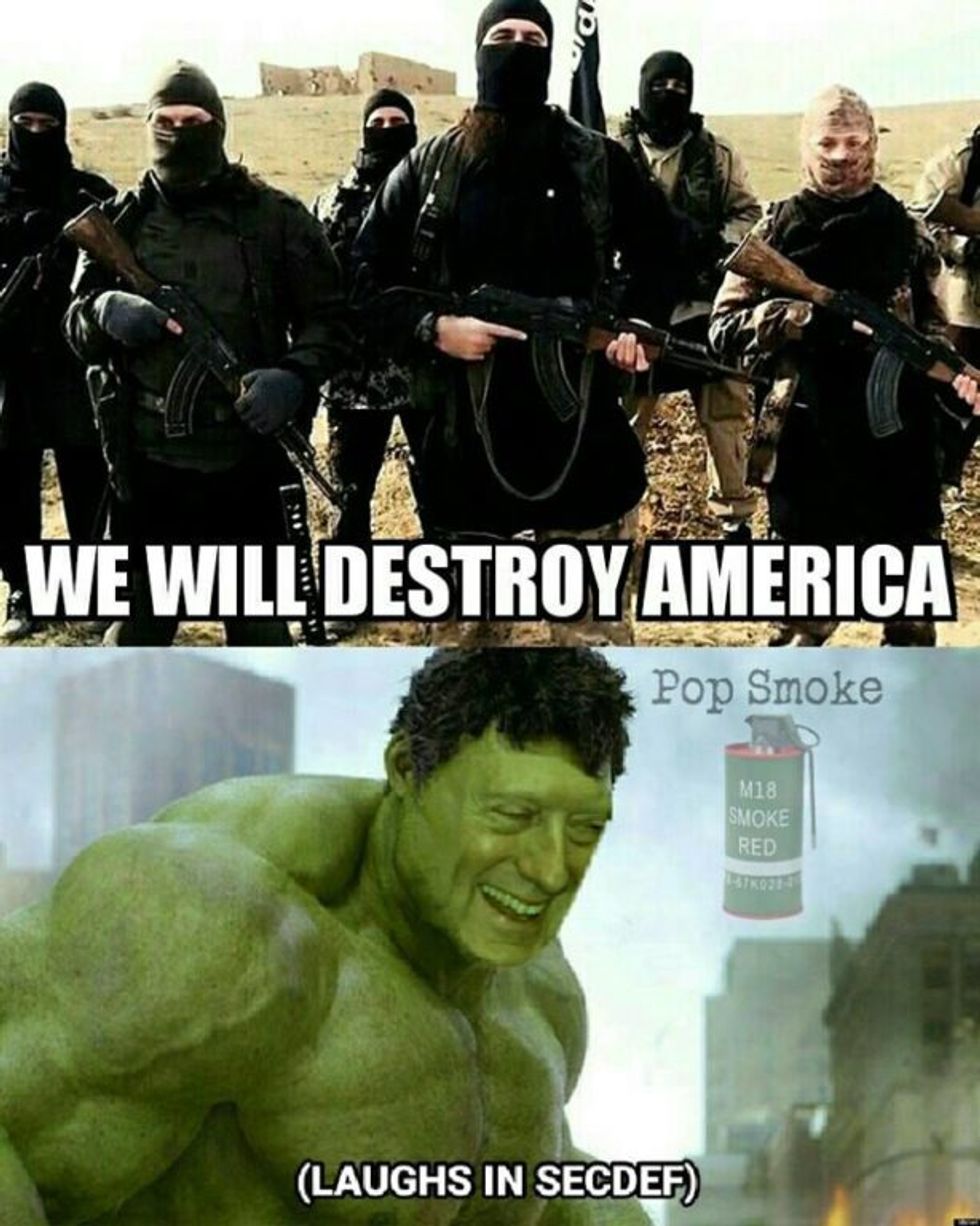 "Hey, Sir. Wanna share some of that super soldier serum?"
4. It's like the world's worst Easter egg hunt!
(via Air Force Nation)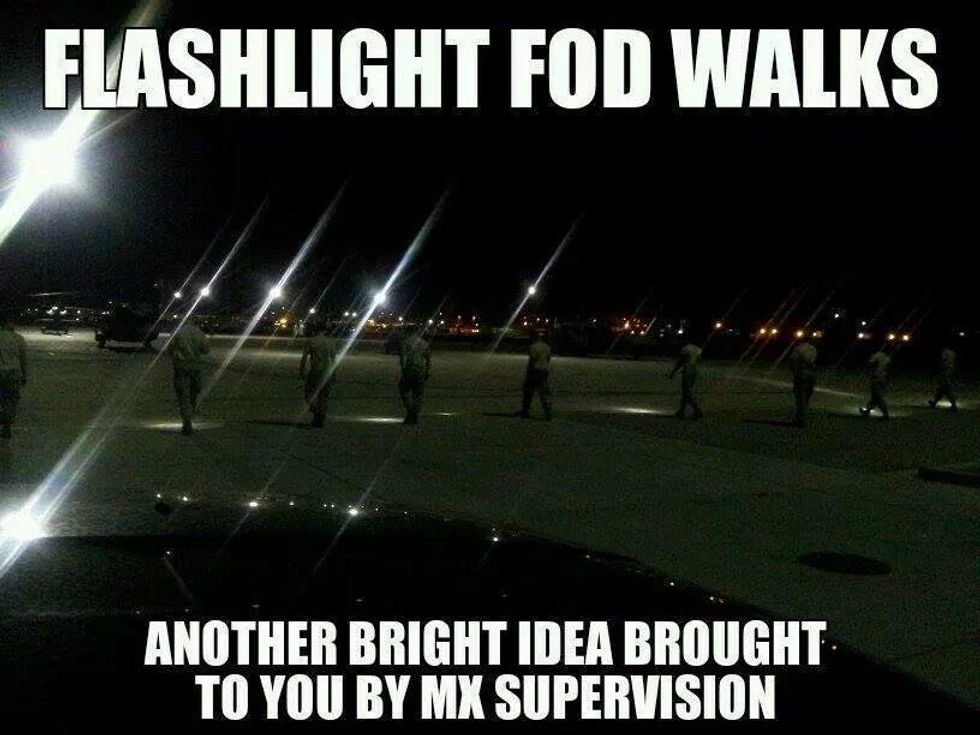 May want to tighten up the line for night time FOD walks.
5. Don't wanna lose your sea legs (via Coast Guard Memes).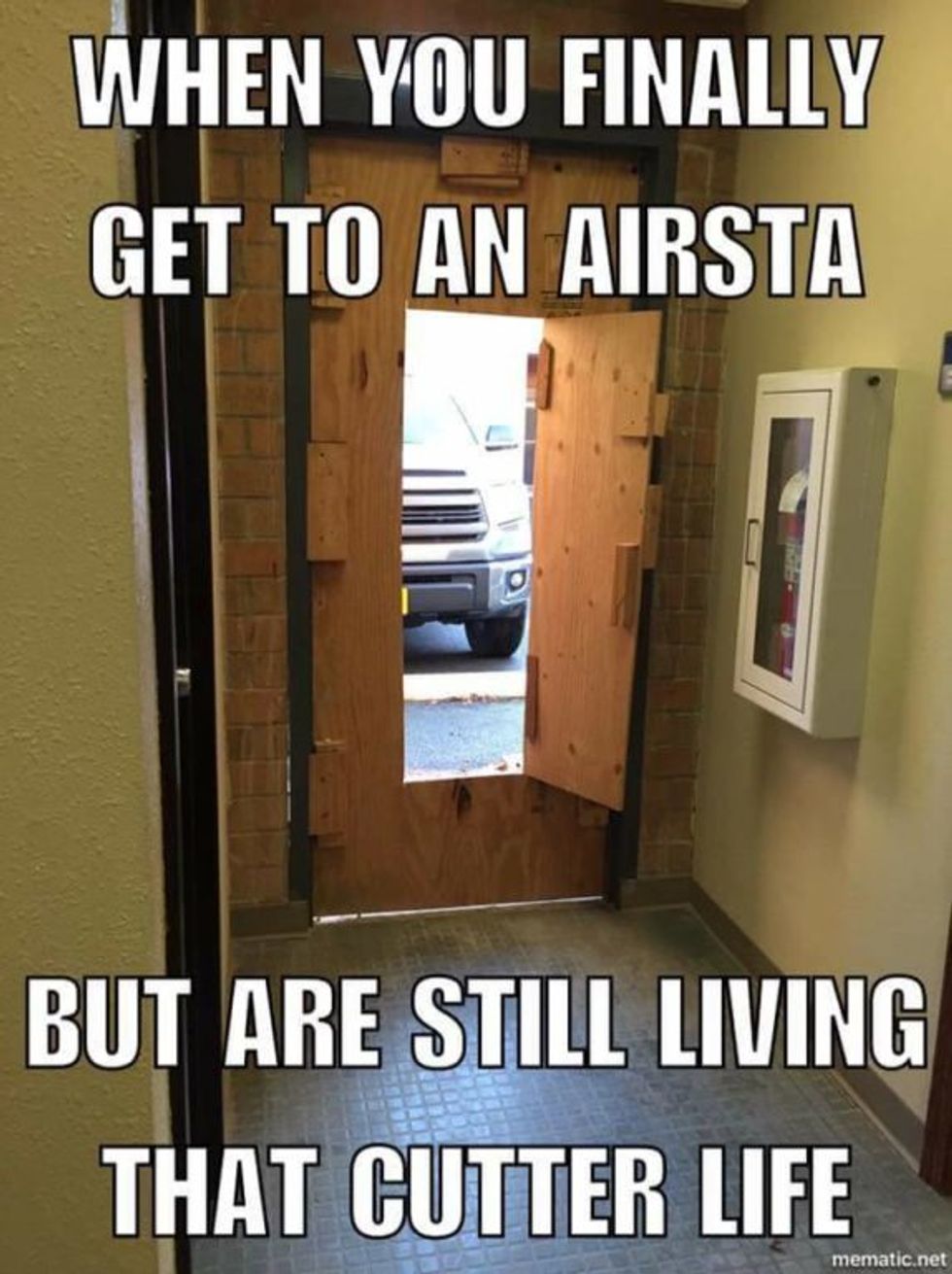 Still gotta figure out how to replicate the swaying of the boat, though.
6. Let's get it started in here:
(via Military Memes)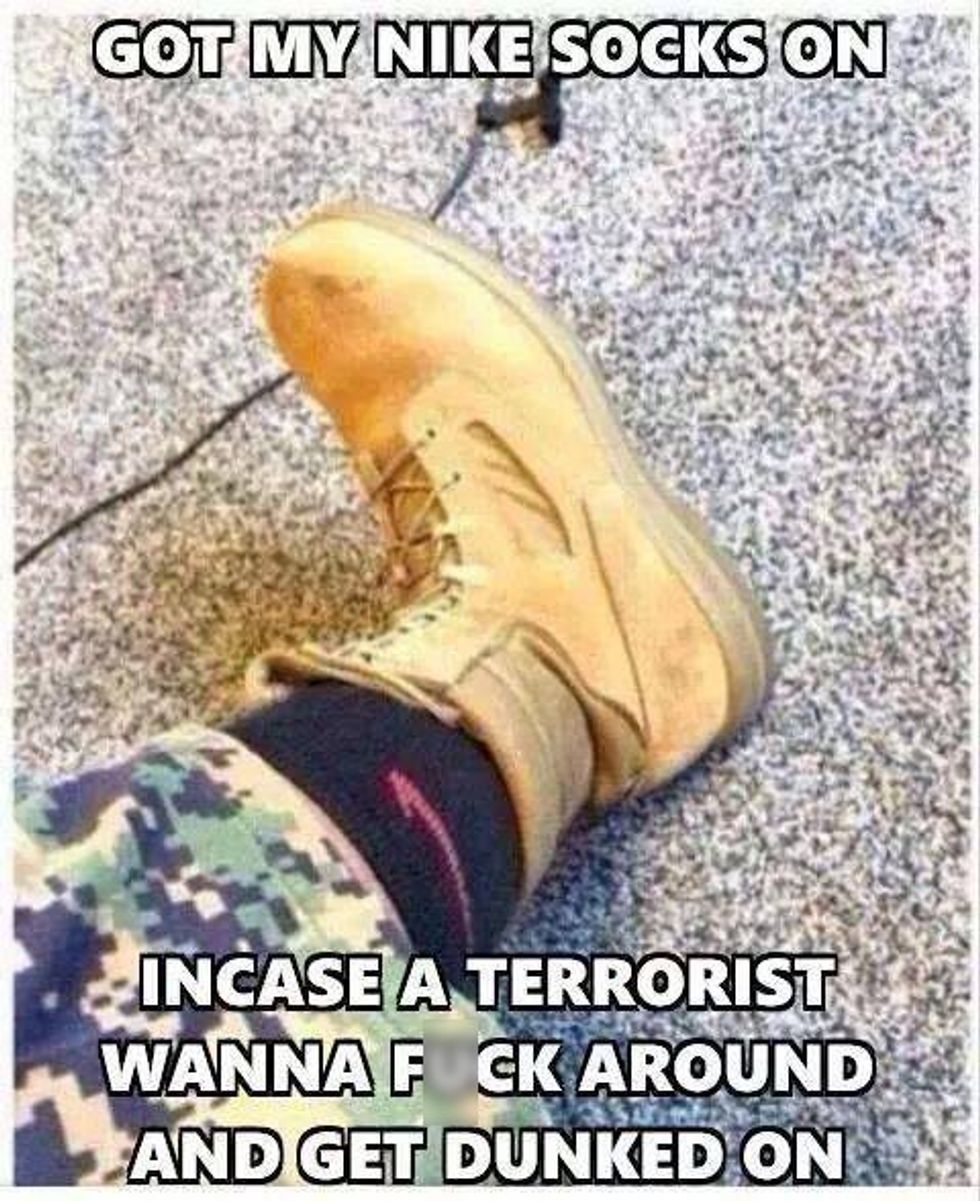 It's about to go down.
7. Not everyone has what it takes to be a fireman (via Air Force Memes & Humor).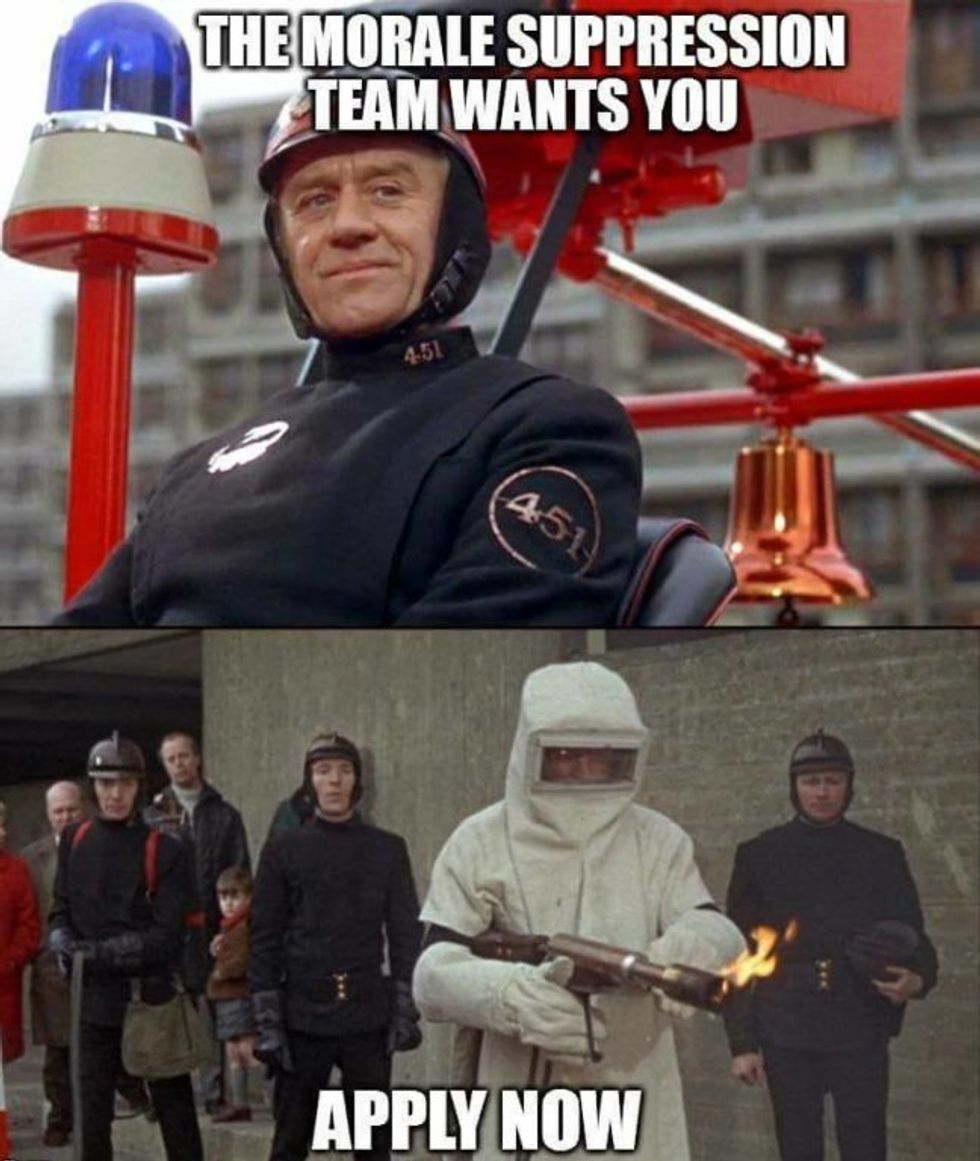 Mostly, a love of fire.
8. The most important gear an airman will ever hold (via Air Force amn/nco/snco).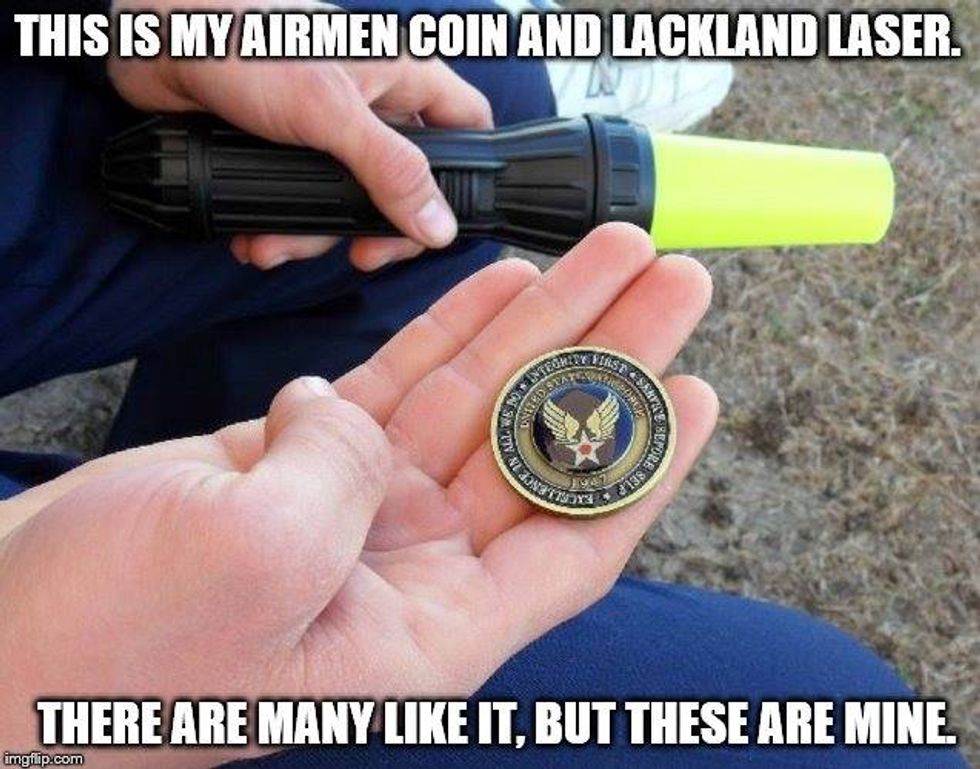 "Without my laser, I am useless. Without me, my laser is useless."
9. Man, it would've sucked to have been drafted onto the DD-214 (via Sh-t my LPO says).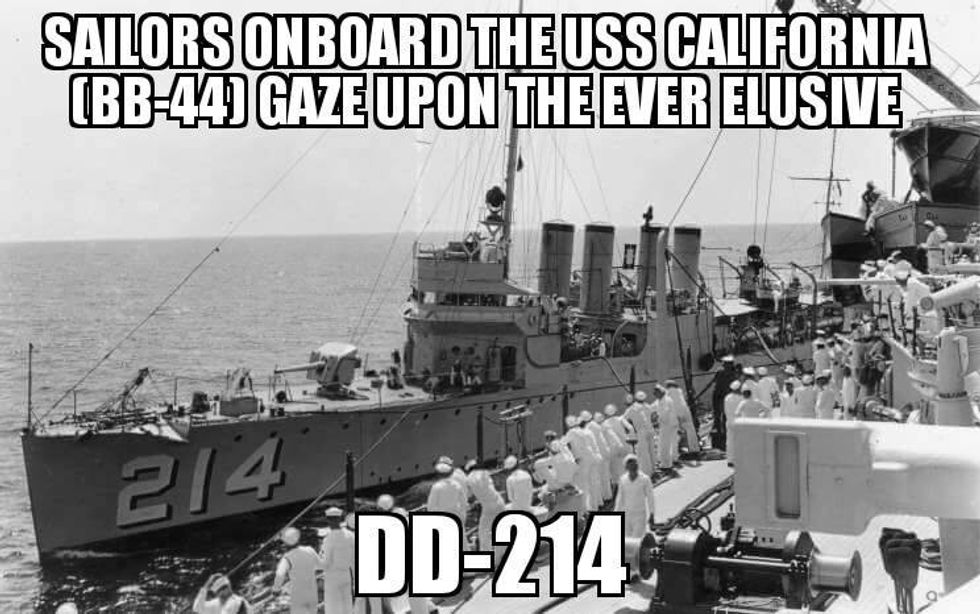 Pretty great prank to play on another sailor. "Guess who just got their DD-214 (orders)!"
10. That moment the grizzled veteran has to salute the fresh-out-of-OCS lieutenant, then try to teach them how to Army (via Pop smoke)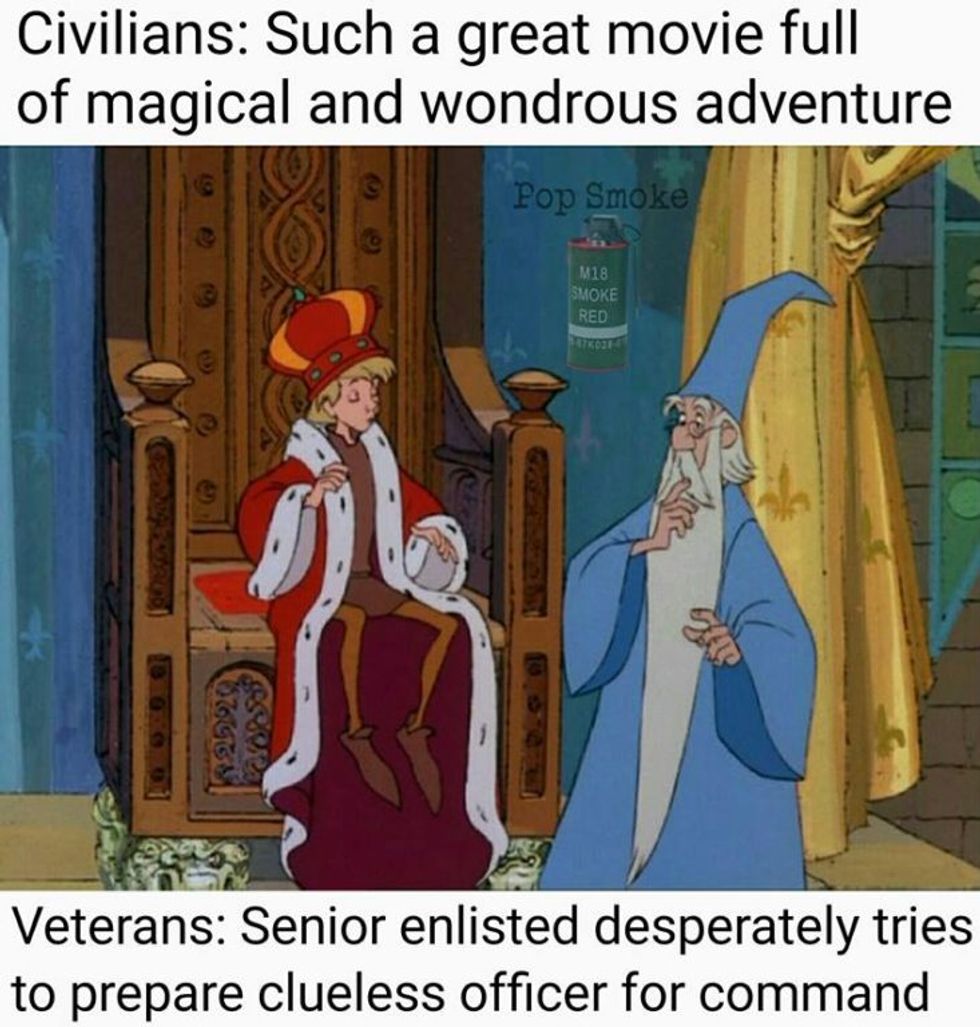 Good luck, Merlin. That job is never easy.
11. They have crayon chewers in every branch (via Coast Guard Memes).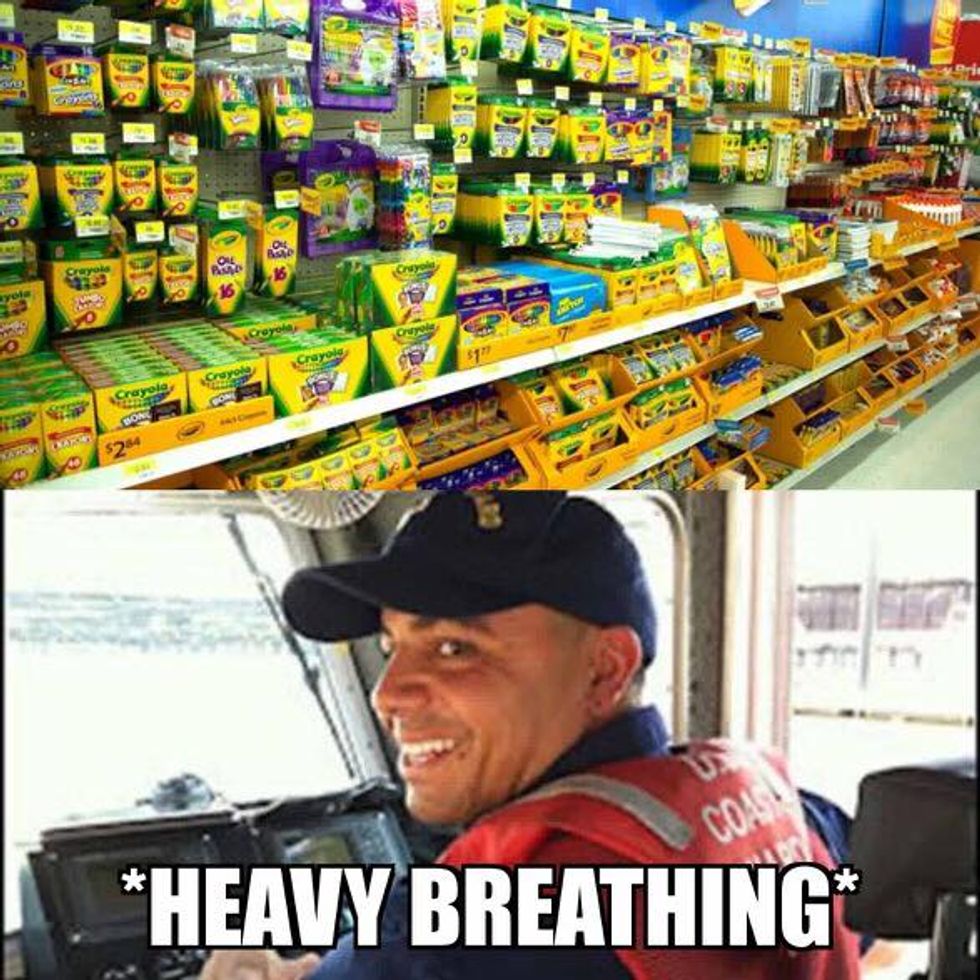 Careful, Coastie. The Devil Dogs get fierce if you go after their chow.
12. It's not like anyone in the squad is going to end up TOO strong (via Military Memes).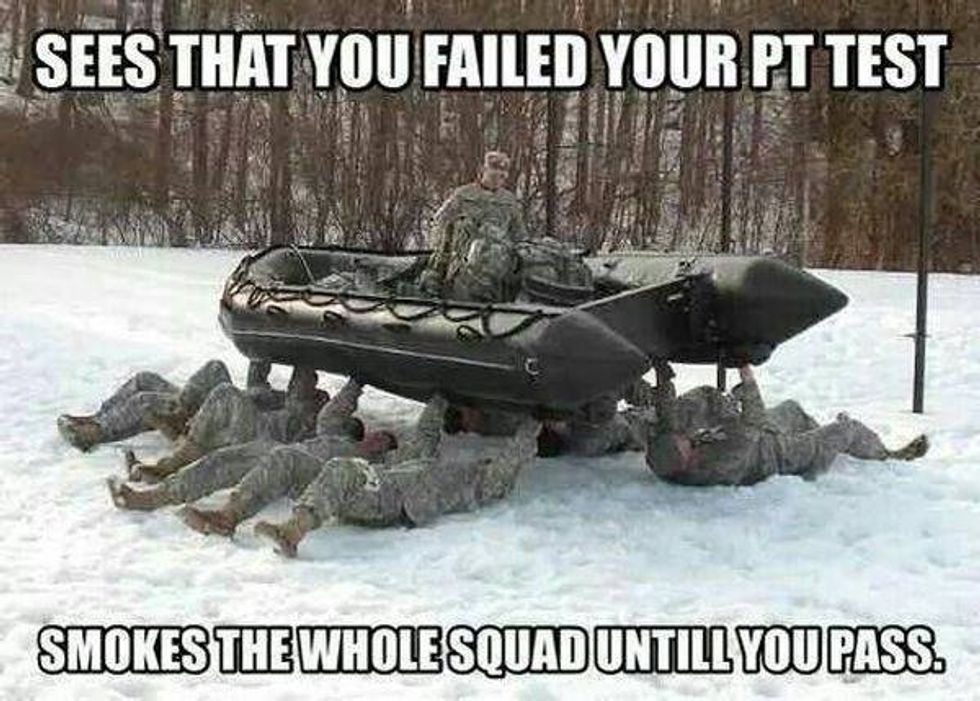 Just do your boat presses and remember to hate Pvt. Snuffy for doing this to you.
13. Forward was more fun (via Military Memes).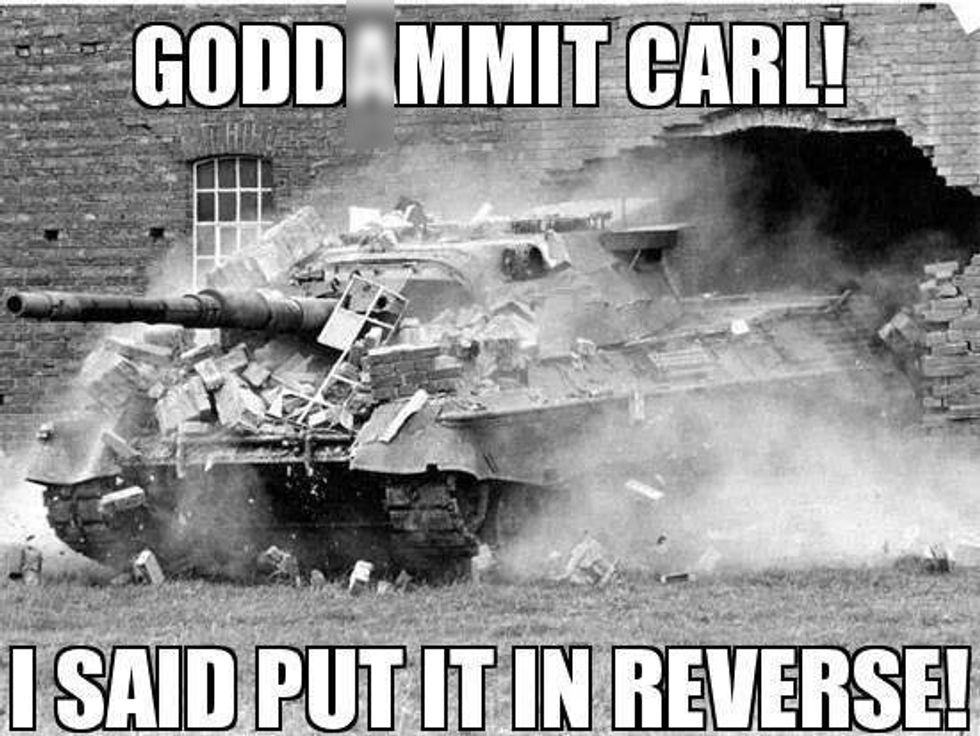 Besides, the whole crew is getting an awesome profile pic out of this.