Articles
June 03, 2016 09:22:17 EST
The hot weather is here so remember to hydrate, hydrate, hydrate (unless you're in the southern hemisphere and then remember to wear thick socks and change them every morning). For both hemispheres, remember to quickly treat any injuries with Motrin.
---
For now, grab some shade (or a heater) and check this week's 13 funniest military memes:
1. Every time troops get a briefing:
(via The Salty Soldier)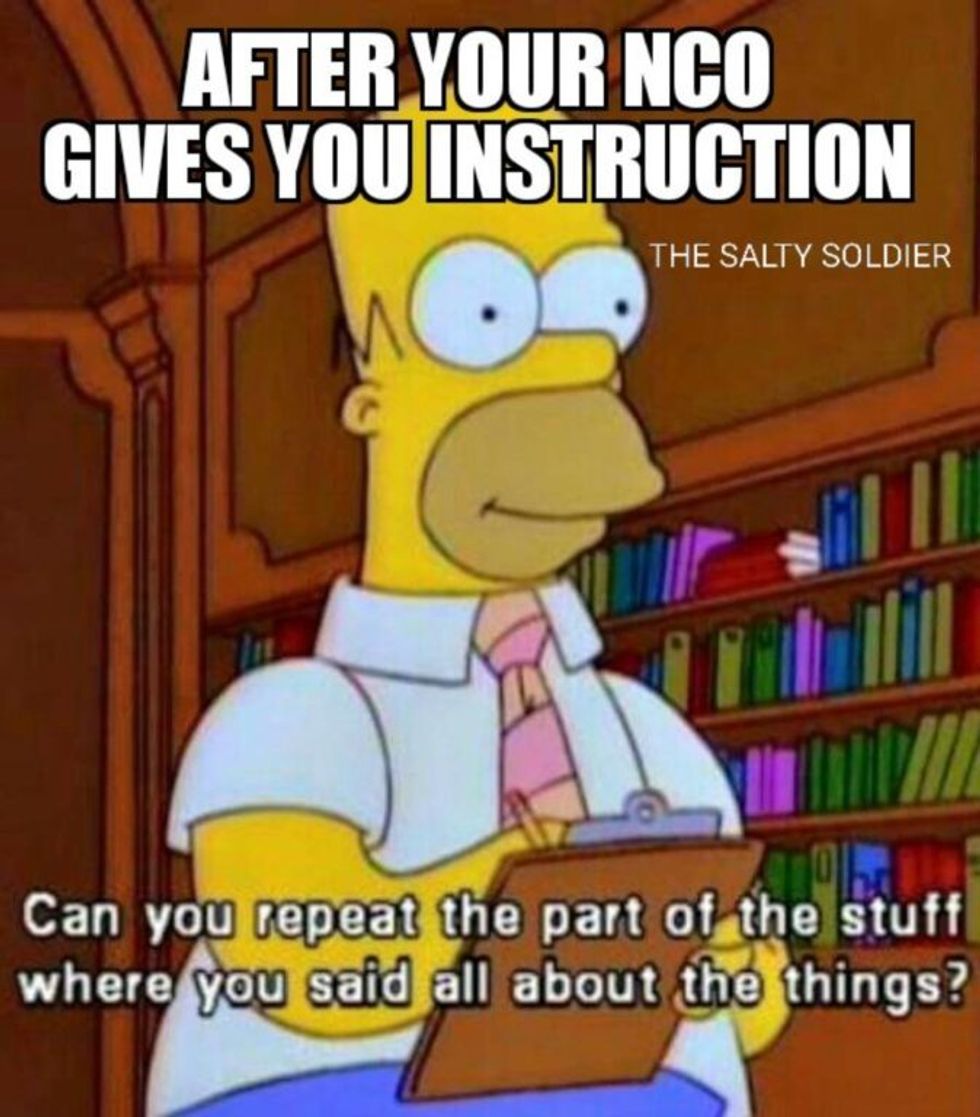 "It's just that my morale is so low and you're so boring, sergeant."
2. Video game violence and actual combat have different etiquette rules:
(via Military Memes)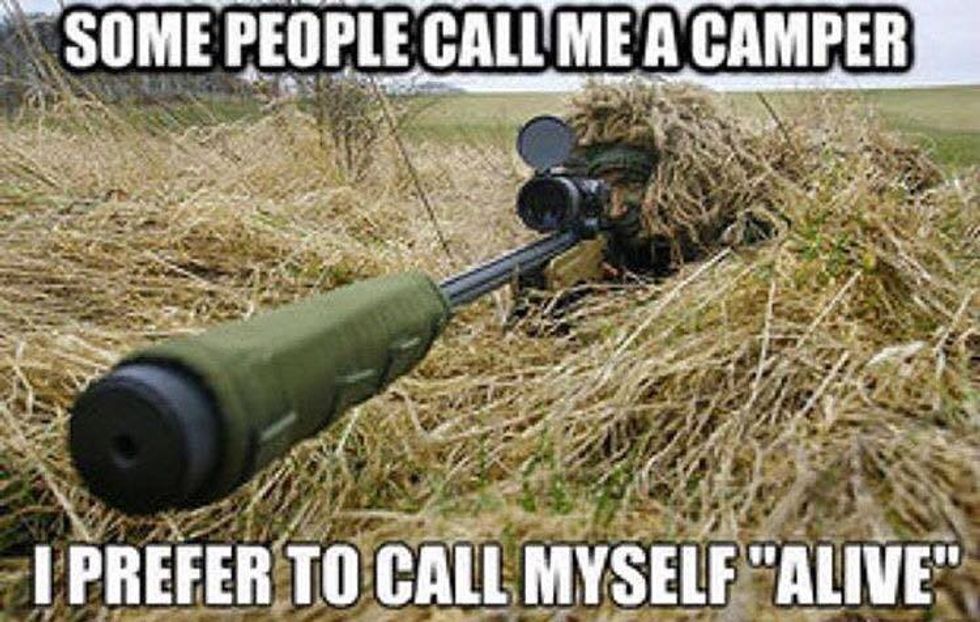 Also, everyone would "hack" real war if they could. Literally everyone.
3. We're not advocating an invasion of Russia, but this is hilarious:
(via Devil Dog Nation)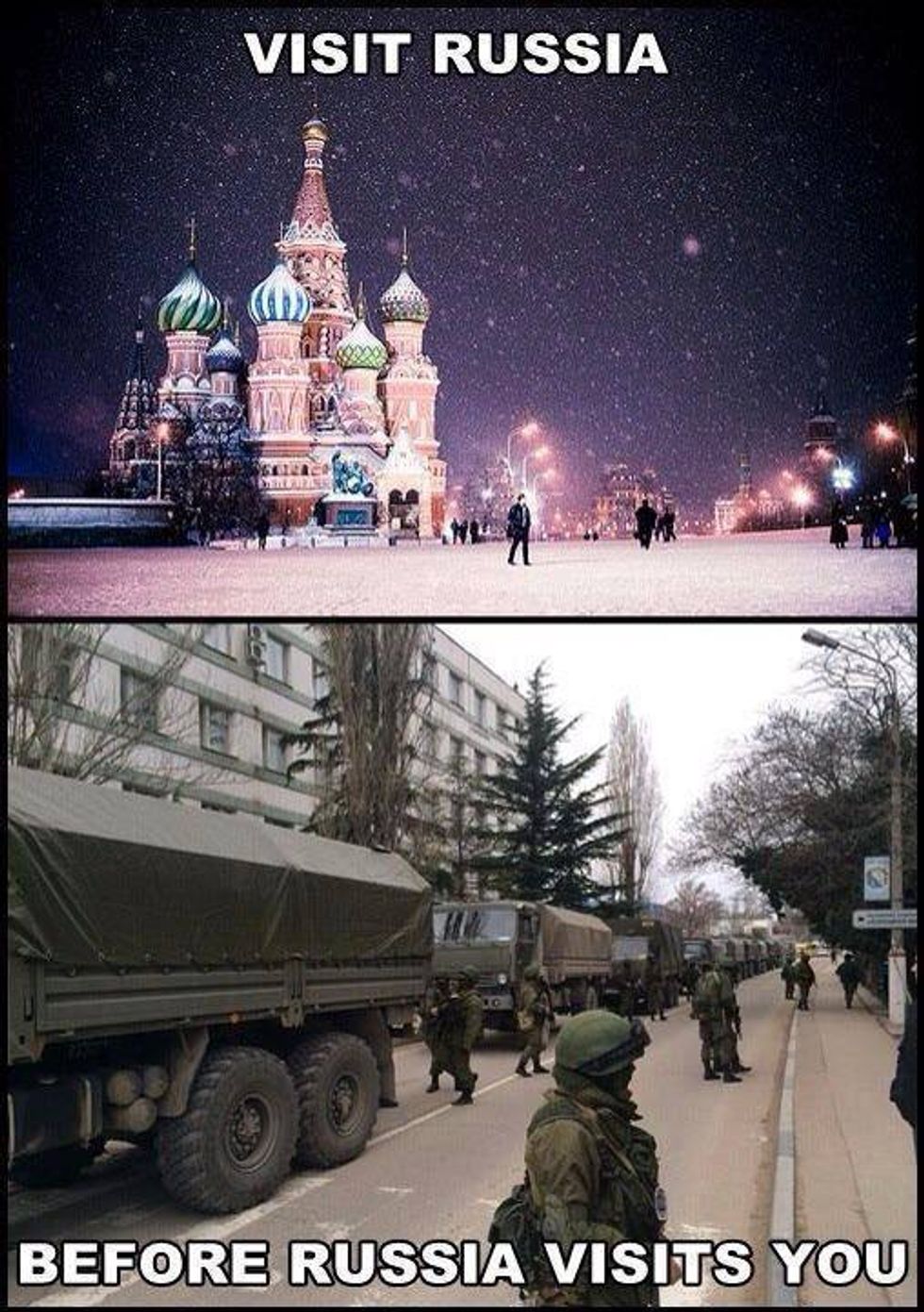 It's funny because it's true.
4. "Hey sir, when someone yells, "Backblast area clear!" maybe move."
(via Marine Corps Memes)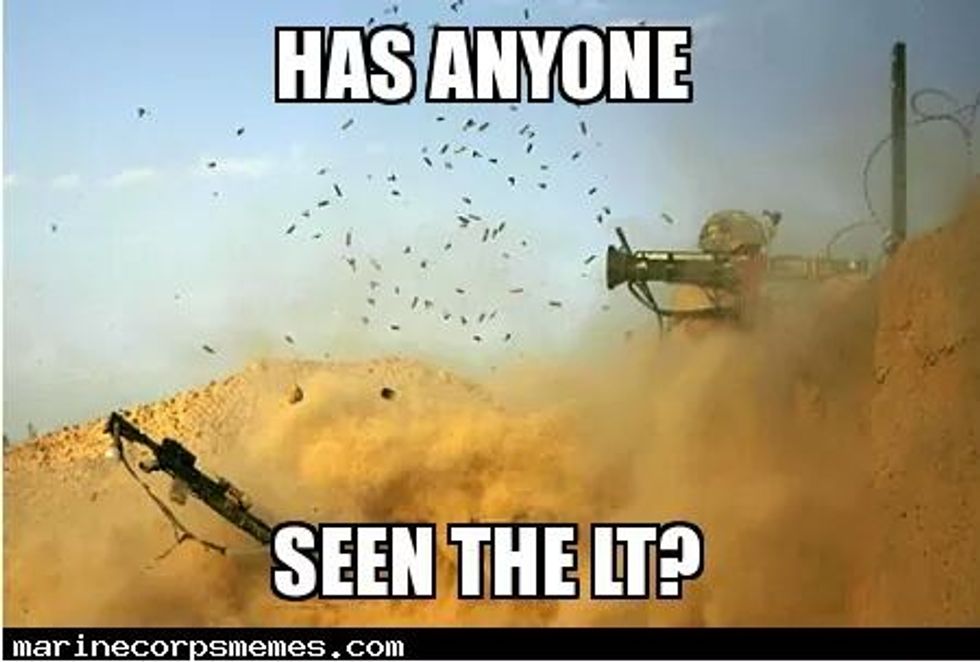 "Sorry, I'll tell you again when your hearing returns. And your ears stop bleeding."
5. The Coast Guard does timed challenges?
(via Coast Guard Memes)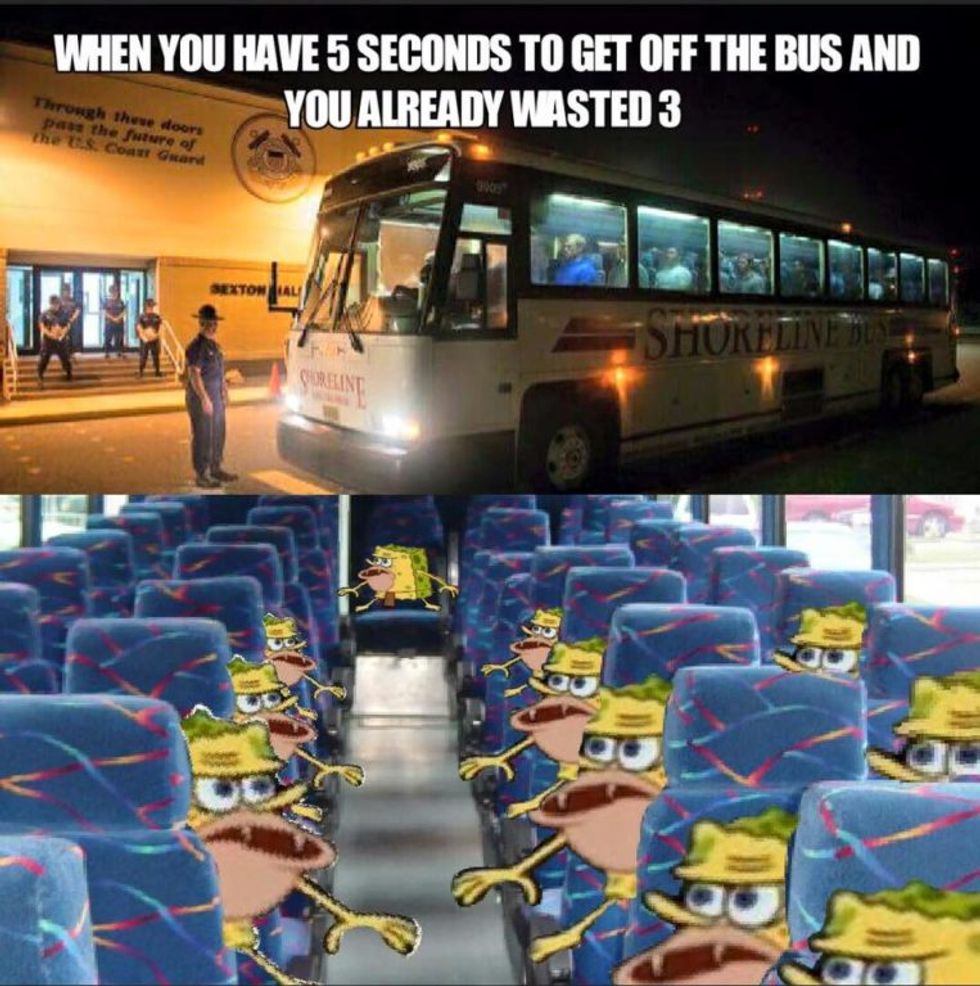 "You have only 12 seconds to put on this sunscreen and you already wasted four!"
6. What are they going to do if they can't connect to Facebook?
(via Air Force Nation)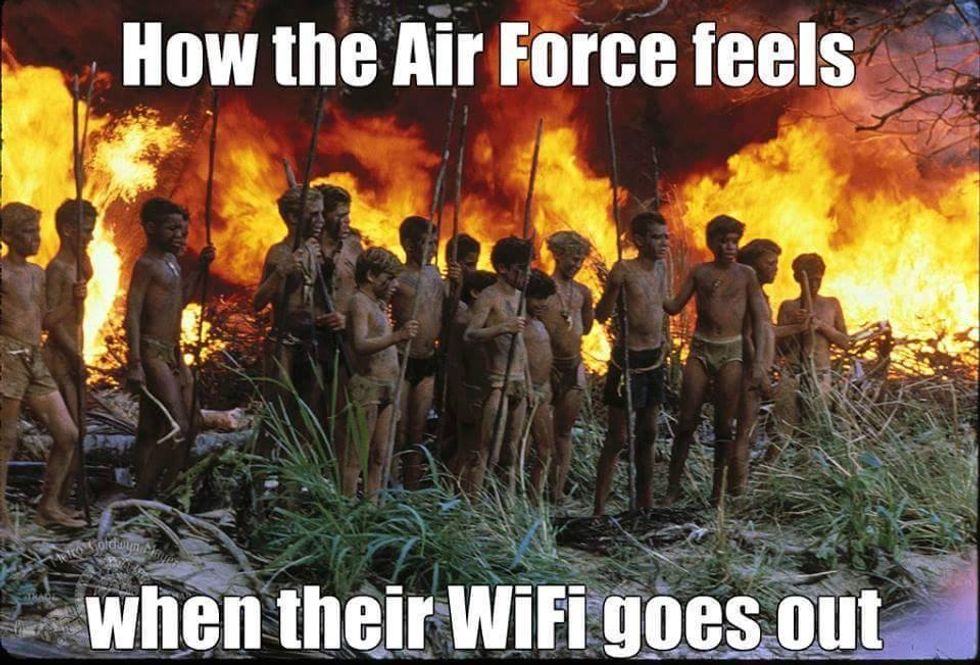 The worst thing about losing WiFi access deployed is that you then have no internet on which to complain about losing WiFi access.
7. Truth:
(via Marine Corps Memes)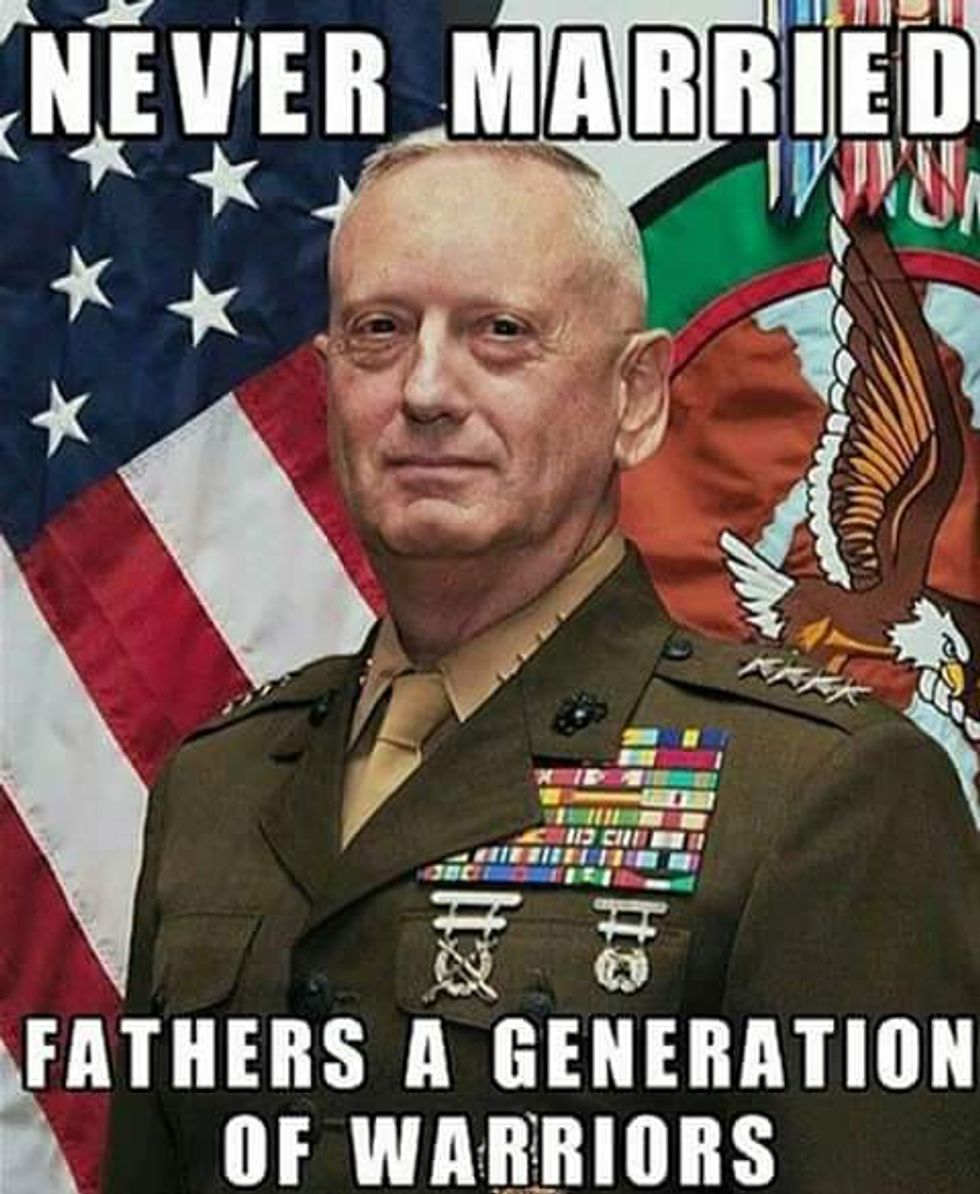 Mad Dogs don't father mad puppies. They father Devil Dogs.
8. "Guys, this EST range is going to be so much fun."
(via Military Memes)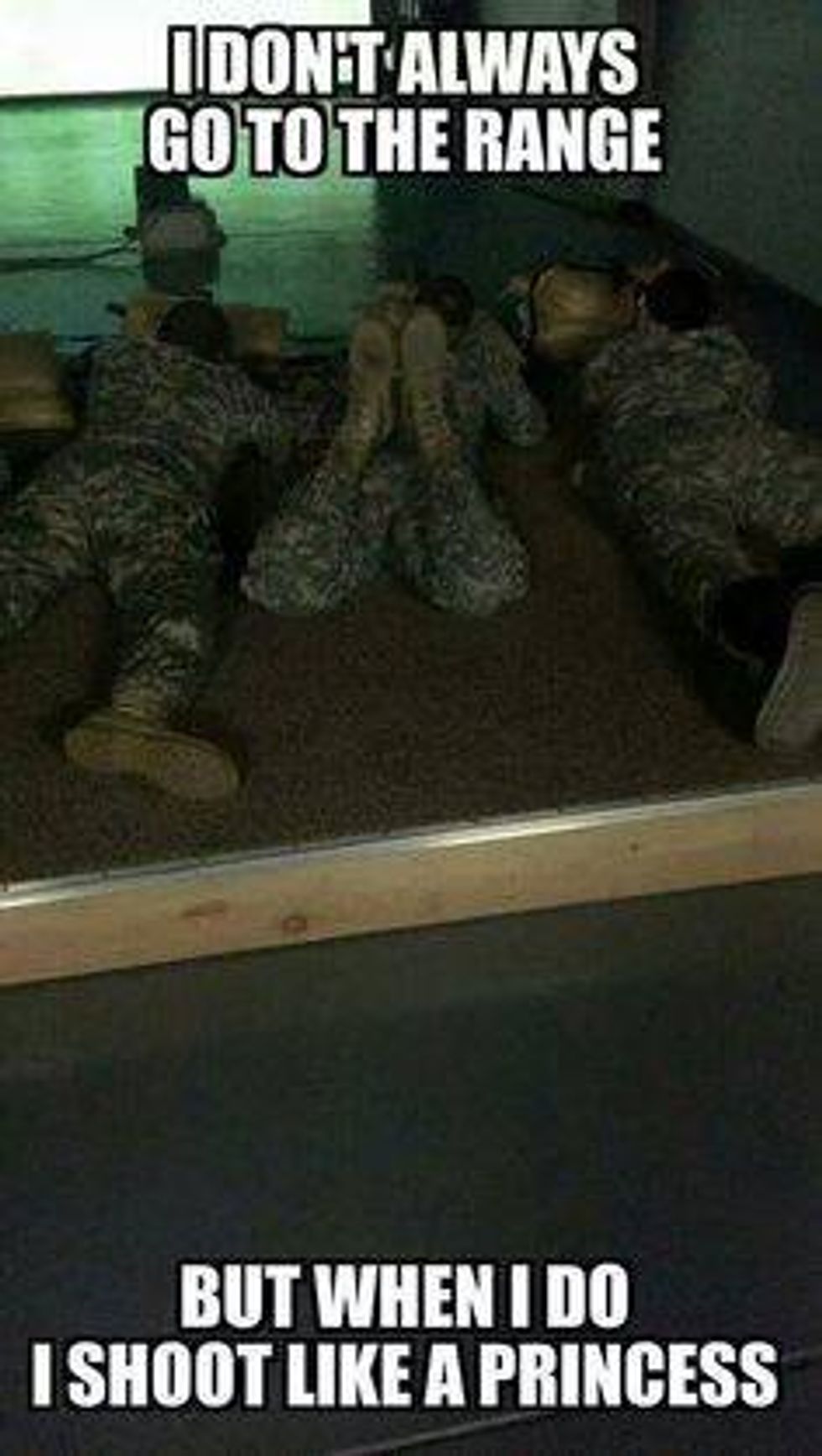 "I was up all night thinking about it."
9. The Navy was into tiny living spaces before it was cool (via Sh-t my LPO says).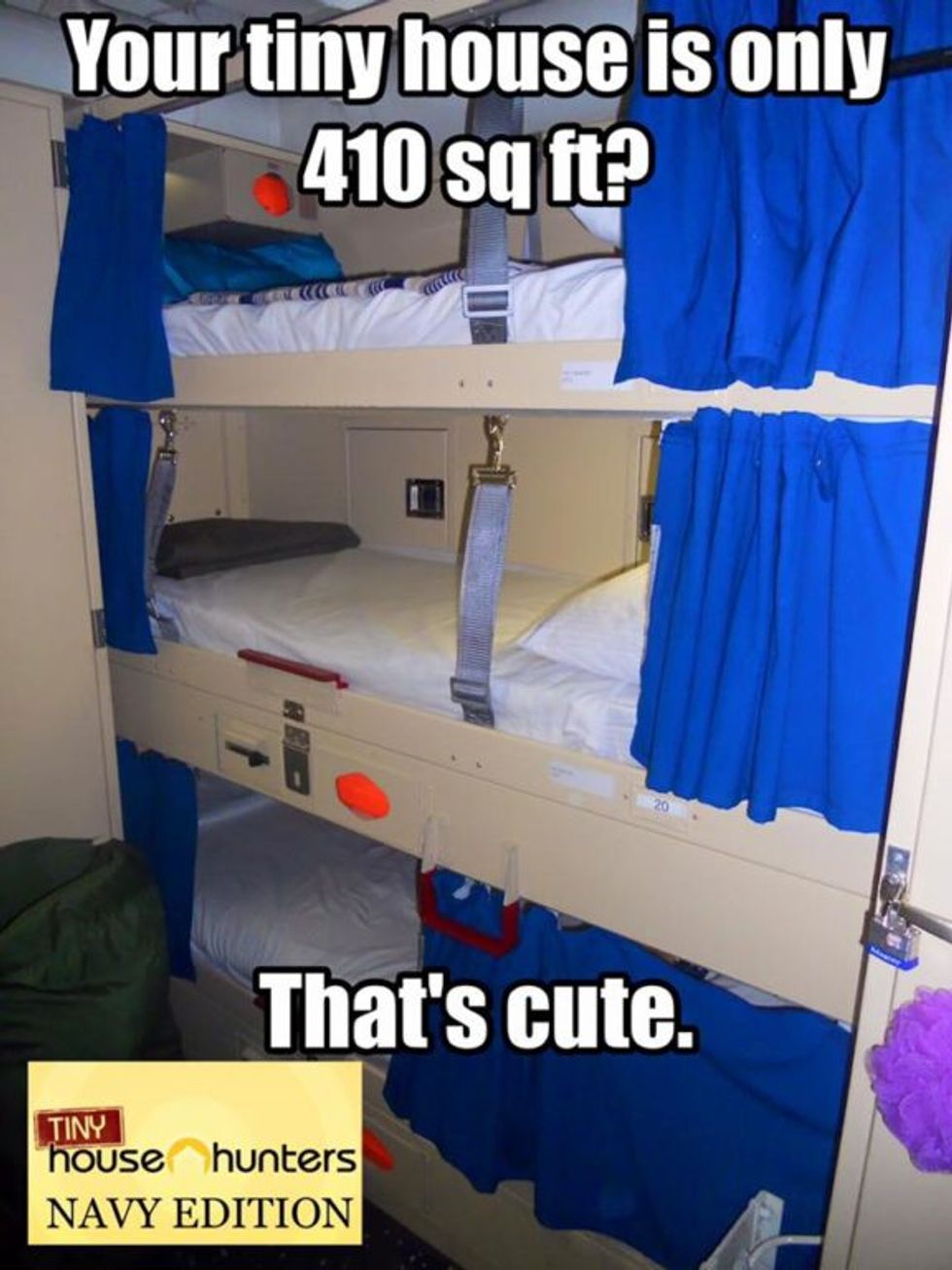 Dang hipster Navy.
10. His eyes are either glazed over with lust or pain (via Coast Guard Memes).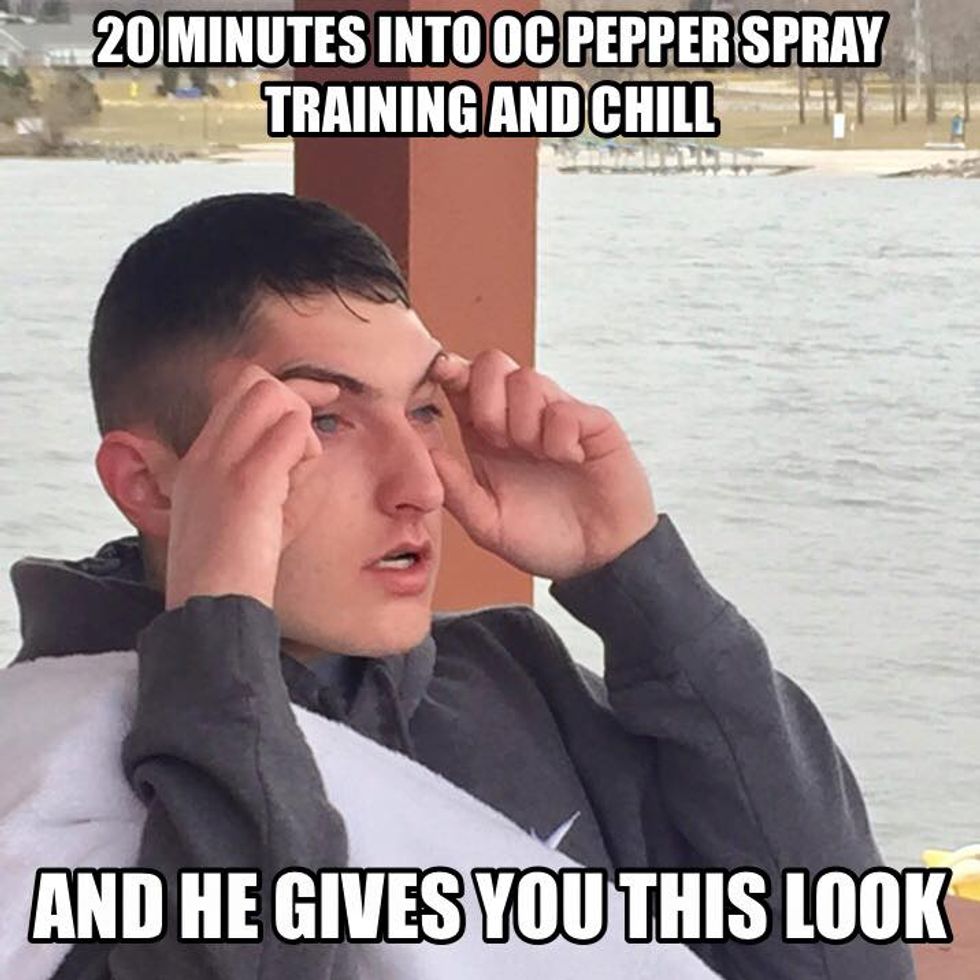 Maybe he wants you to hit him again.
11. For some reason, volunteering as the Cookie Monster is a good way for airmen to prove they're ready for promotion (via Air Force Memes & Humor).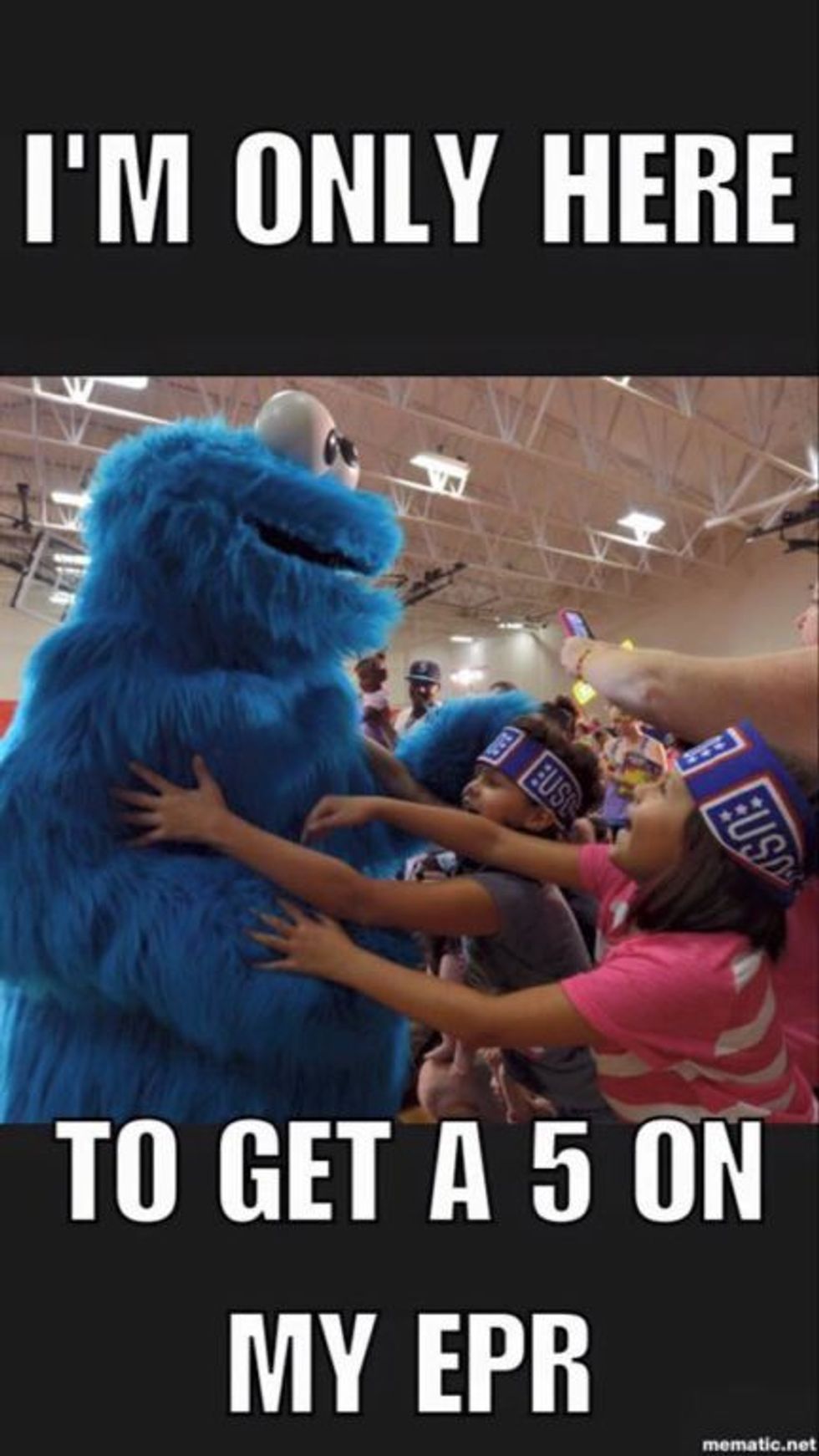 "Oh, you want to supervise the other mechanics? How good are you at imitating a puppet?"
12. The Navy may have taken the lead for "Worst haircut from a military peer."
(via Sh-t my LPO says)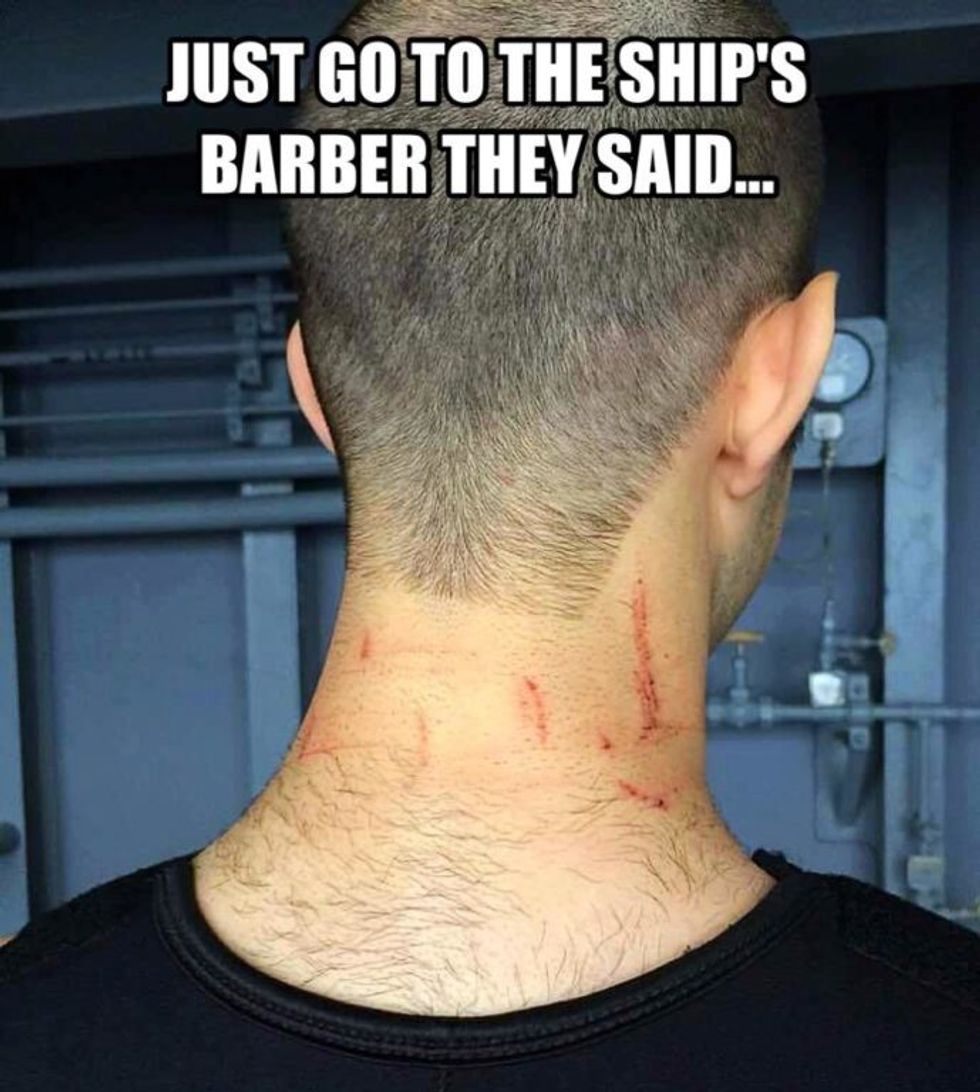 "See how you came a little high on the left? And also how you cut him multiple times? Keep practicing."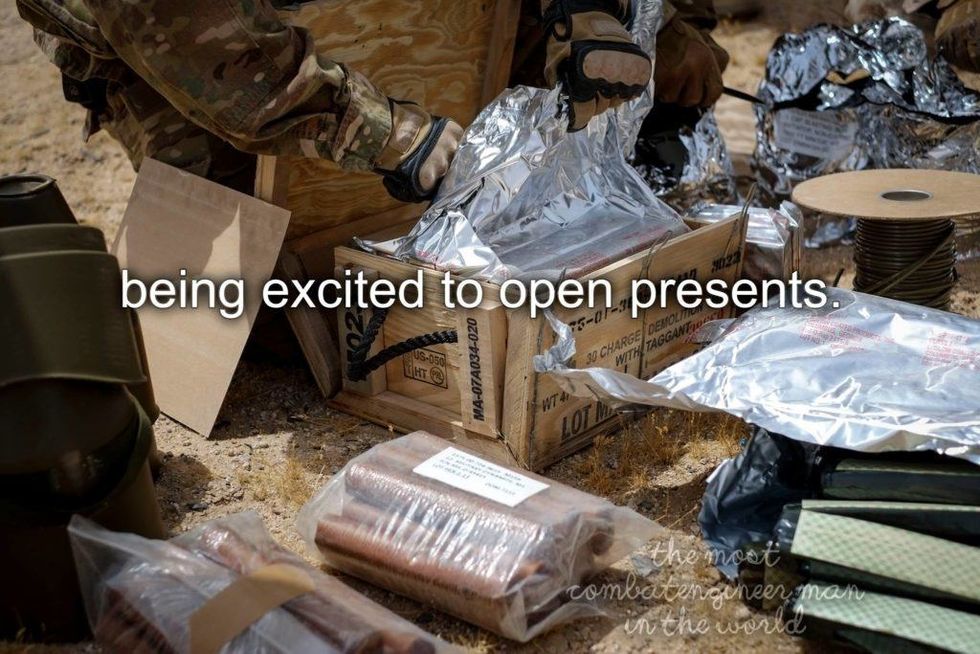 "Your dad picked up sparkling birthday candles for your cake? Cool story, bro."